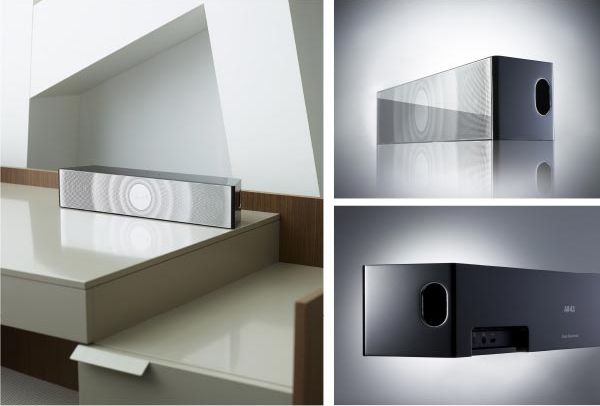 We have previously talked about how speaker systems have exceeded their scope as just sound emanating devices. Modern day specimens do count as artistic components of home decor, and they do so with their own flair of visual as well as technological attributes. The newly introduced 'AR43' from Egretta is no different. Contrived as one of those 'all-in-one' speaker systems with elegant aesthetics, the contraption also does provide wireless audio playback in the form of LAN.
The elegantly silver schemed device as a whole exhibits a polished rectangular bearing with a smaller cross-section that improves upon the degree of portability. The 'traditional' input mechanism include TOSLINK (better known as optical audio) and USB 2.0, both of which can be connected to the small recess at the bottom corner of the speaker.
However, the crucial feature of the AR43 is obviously its LAN playback capability. This entails wireless reproduction of high quality music via AirPlay of Apple mobile devices like iPod, iPhone and of course the bigger iPad.
Via: Egretta