Netherlands-based home décor online shop Odesi brings authentic and beautiful designs by rising Dutch designers in front of the world. One among them is Angles, a unique designer pendant lamp by Alex Groot Jebbink. Made from wood, this ceiling lighting fixture is the result of his endeavors of redesigning existing forms into something fresh. The wooden pendant light appears simple, but when looked carefully you will come to know the complexities involved in securing wooden strips through half-timber joints into varied shapes.
Alex explained that in designing outer structure of the wooden pendant lamp he used the basic forms most of the designers use such as dot, line, circle, triangle and squares. The Angles lamp is 85 cm long, 85 cm high and 58 cm broad. It is made of sixty-four laser-cut rectangles of four-mm thick MDF that gives it a look of sliced lamp eventually. The precision laser-cutting darkens edges of MDF twigs, and gives a unique touch to its appearance.
When turned on, this bicolor lampshade illuminates the space in the warm golden glow. It comes pre-fitted with the most-used ES or E27 fitting so that you can choose your own type of light source. The Angles lamp can be hung diagonally or like a straight cross. It is a great laser-cut wooden pendant lamp that can be bought for $985 at Odesi.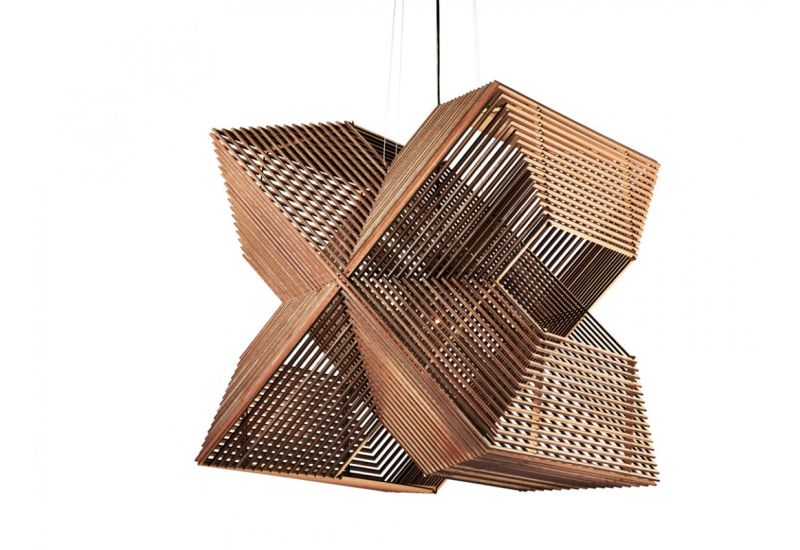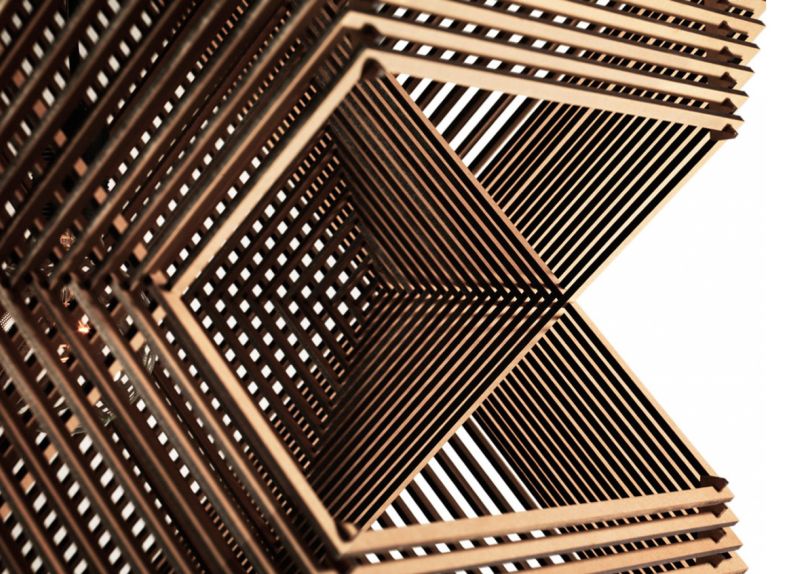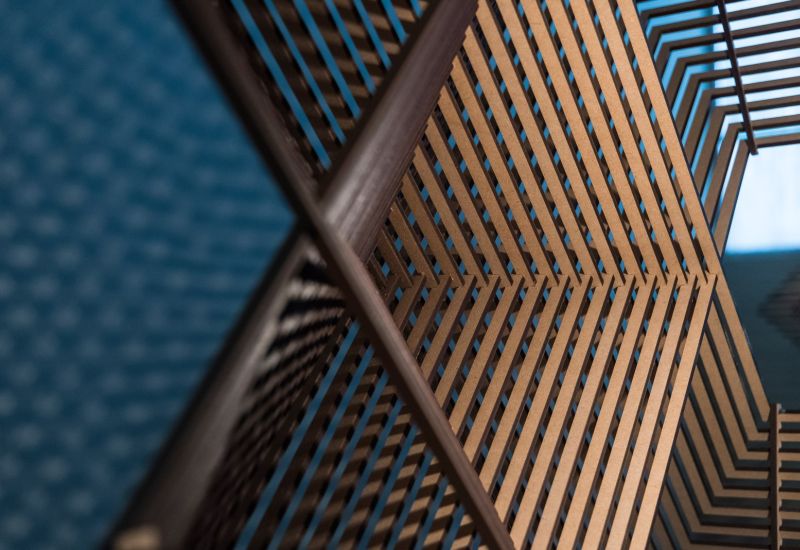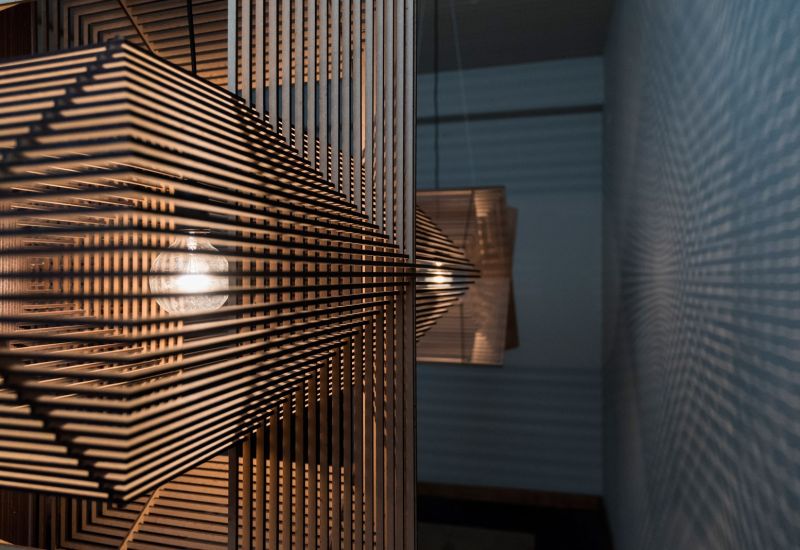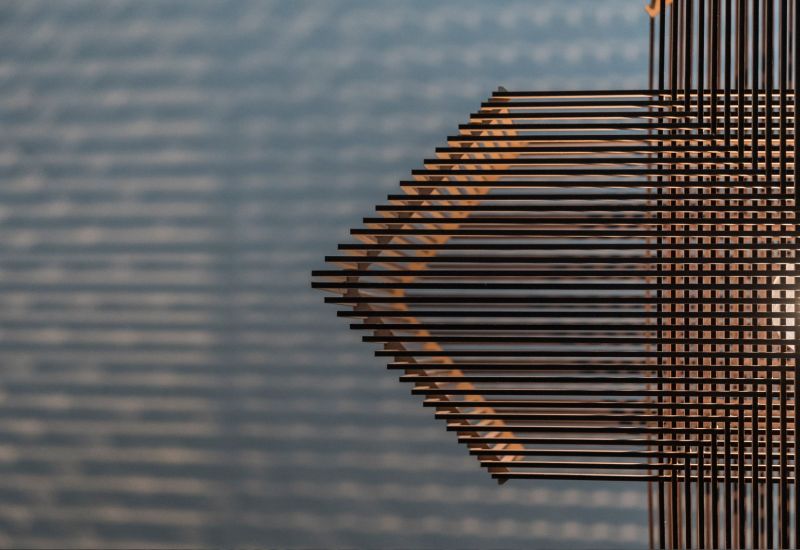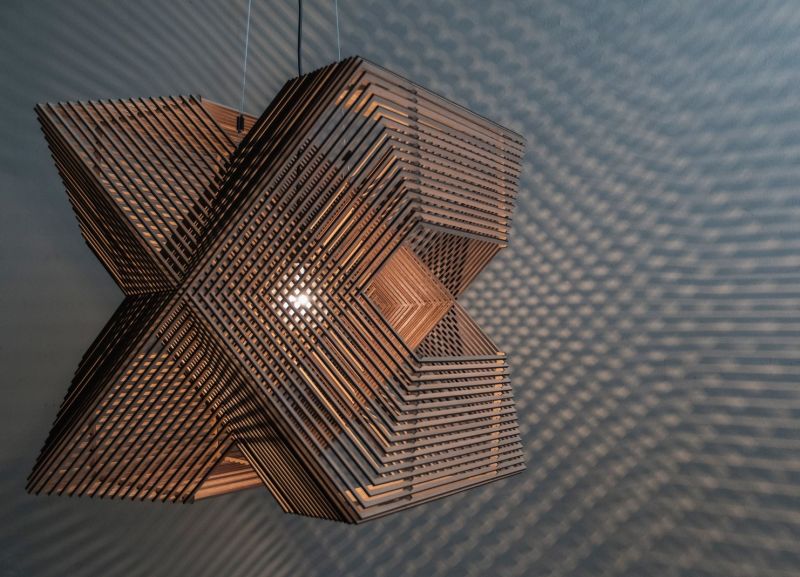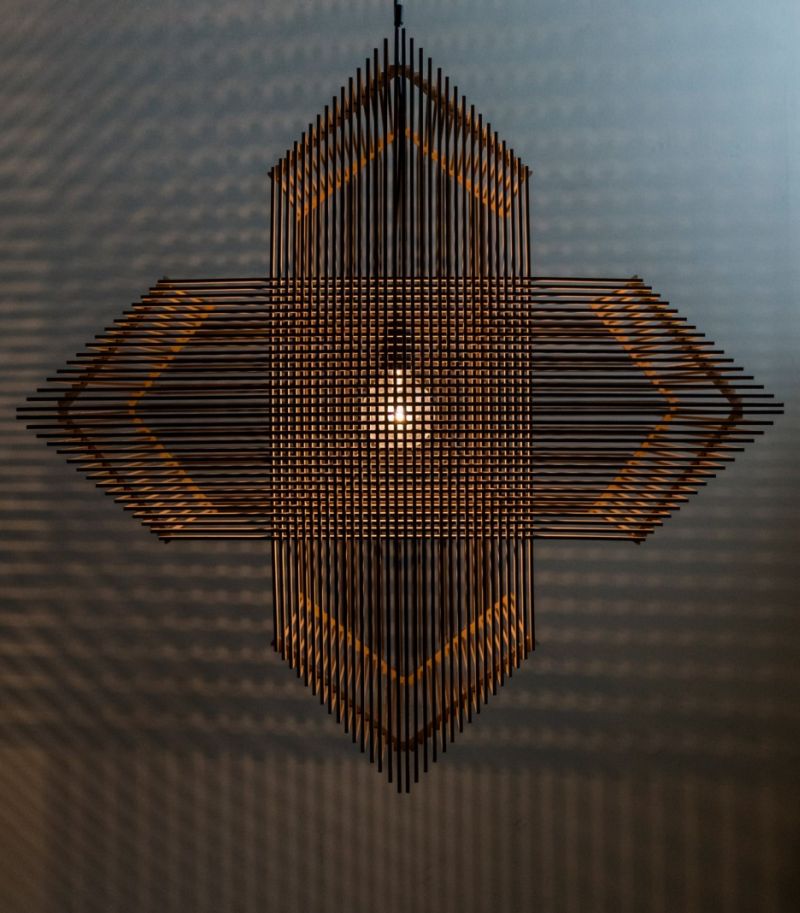 Via: DecoNiche