Russian-born, New York-based designer Harry Nuriev has created stunning Balenciaga sofa for Design Miami 2019. Nuriev collaborated with Balenciaga to make an overstuffed recliner silhouette out of discarded and unused clothes from the brand.
The couch is filled with the offcuts and unsellable garb of Balenciaga along with materials that have been upcycled from Nuriev's former projects. The core of the couch is a mannequin base. The clothing is clearly visible through the scrapped transparent vinyl that covers it. There is even a matching pillow with the brand's logo.
Also Read: Sentient's SHIMNA Beam Sofa for Rustic Style Living Room
It took two months to create this off-beat couch. Through this sofa, Nuriev wants to inspire young designers to work with upcycled materials in order to promote a circular economy.
It is not the first time the designer has worked with the brand. In 2018, he created The Office – a sculptural installation featuring a classic swivel chair, a bulky air conditioning unit, and a photocopier, all emblazoned with Balenciaga's logo.
The pop of bright colors makes it gorgeous. Balenciaga sofa will make its debut during Design Miami 2019 that runs from December 3 to December 8, 2019.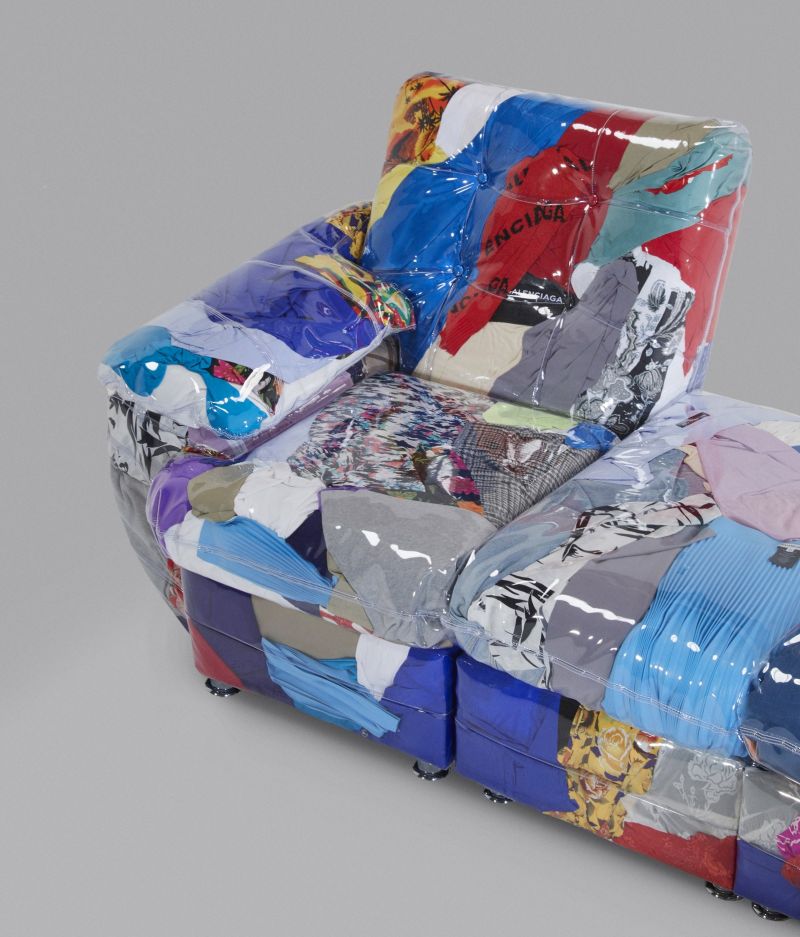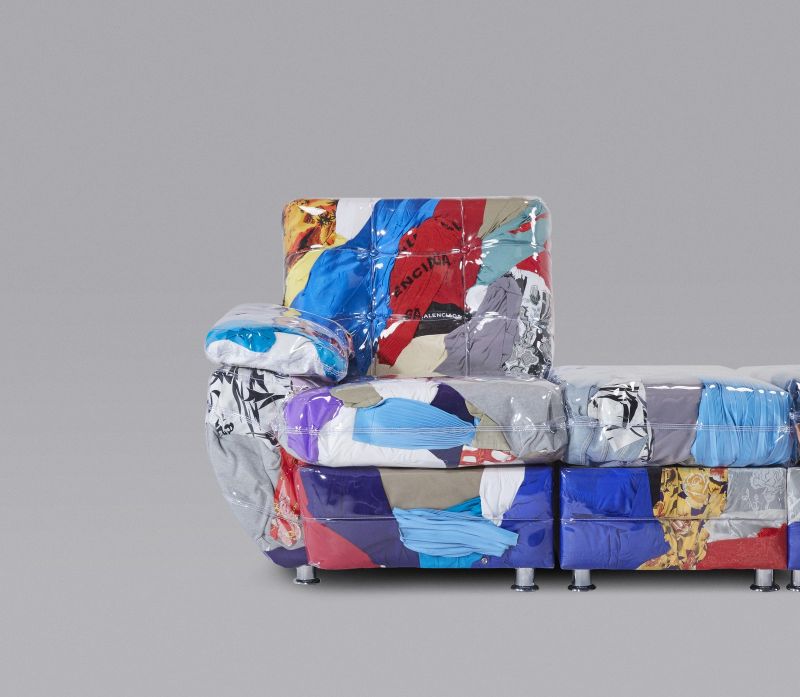 Via: Vogue