Architects for Animals: Giving Shelter, in order raise money for FixNation has brought together 12 renowned architecture firms to create unique shelter for outdoor and stray cats. FixNation, which is a non-profit charity that aims to reduce the homeless cat population in Los Angeles by spaying and neutering them, aims to lift the financial burden from caregivers.
Showcasing some of the quirkiest and unique designs, each cat shelter was put on display for public voting. All shelters with varying construction, displayed how different elements can be used to create shelter for furry friends. Where some designers opted for condo-like shape with huge spaces, others opted for elements like built-in scratchpads, faux grass, etc.
At the event in Herman Miller Showroom, The Cat Bowl by Abramson Teiger Architects was adjudged the fan favorite design. Inspired by the Chinese yin-yang symbol, the cat shelter supports multi-layering of wood that allow cats an easy view of the outside world.
The event was considered a success by Co-founder and Executive Director of FixNation, Karn Myers. Here are the 12 designs imagined by Los Angeles-based architecture firms.
Fan Favorite- The Cat Bowl shelter by Abramson Teiger Architects


The Spiral Kitty shelter by DSH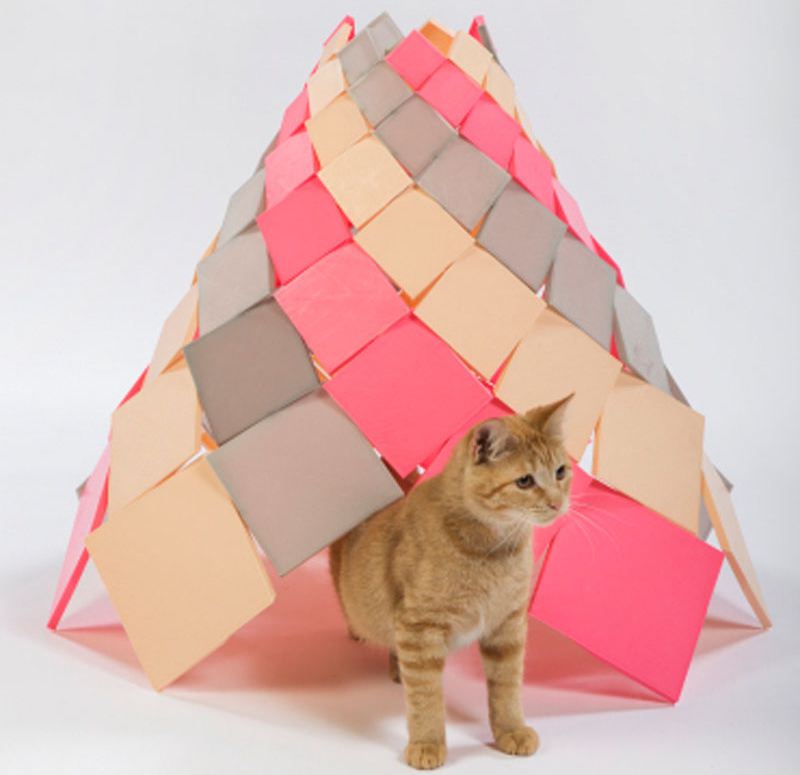 The catSCAPE shelter by HOK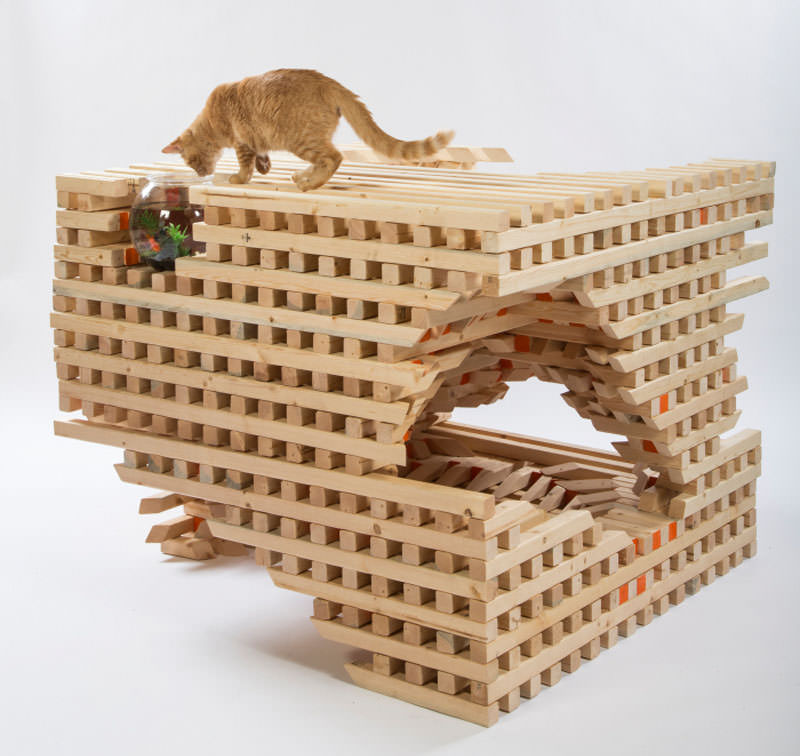 The Silhouette shelter by CallisonRTKL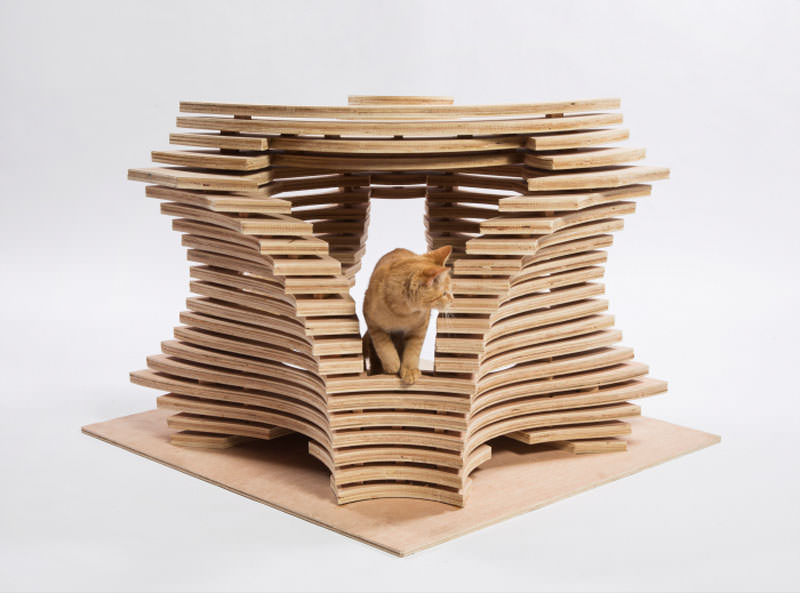 The "Cat-à-Tête" shelter by Formation Association, Arktura and BuroHappold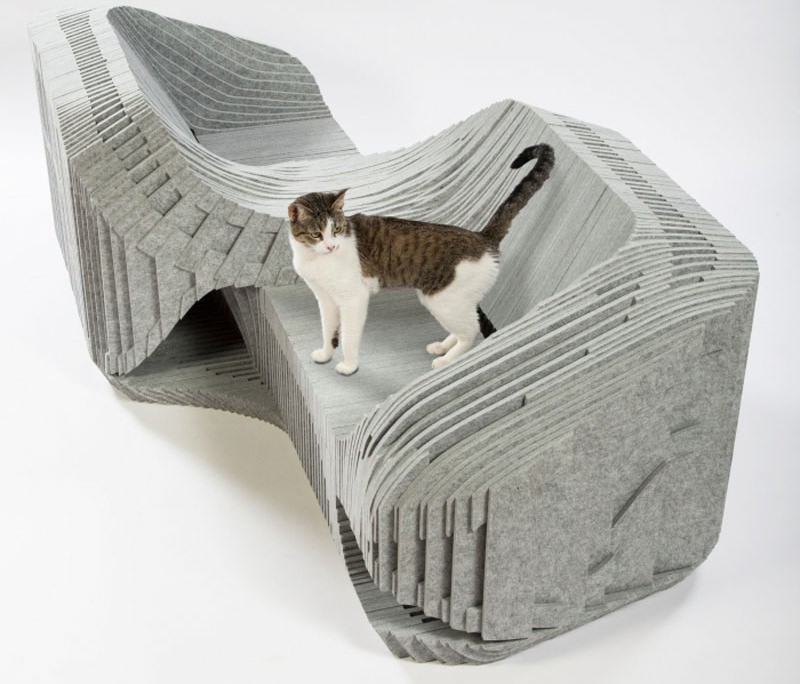 The Kitty Kurves shelter by Lehrer Architects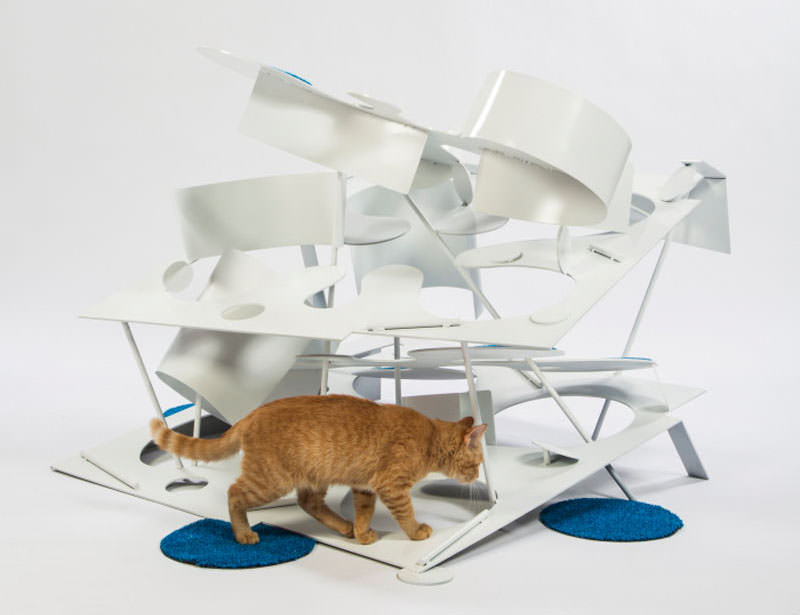 The Californian Cat Cube by Standard Architecture|Design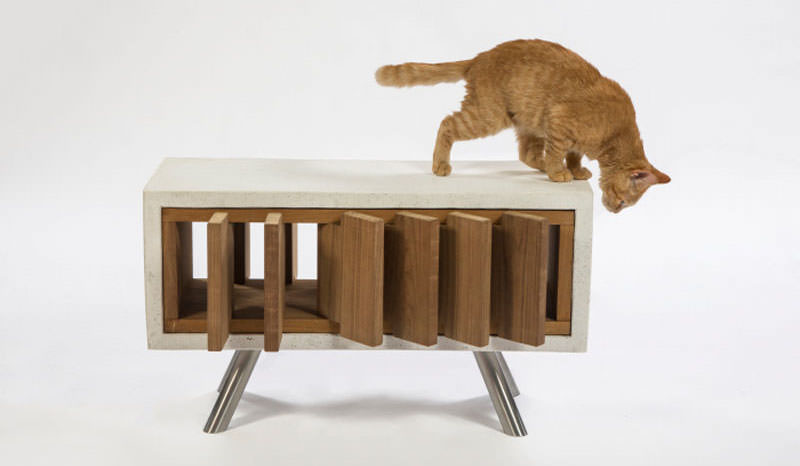 The Catleidoscope shelter by Perkins & Will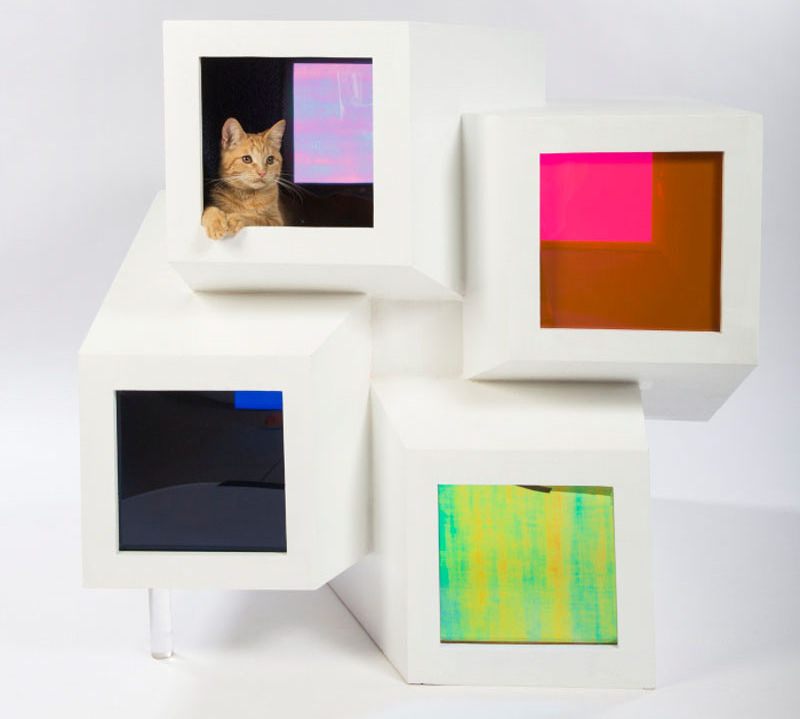 The Lunar Cat Lander by Knowhow Shop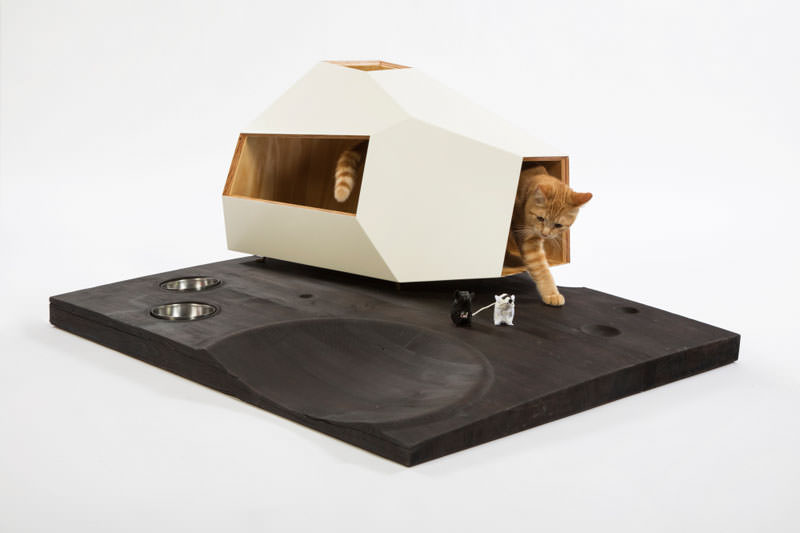 Teatro de Gato by Pfeiffer Partners Architects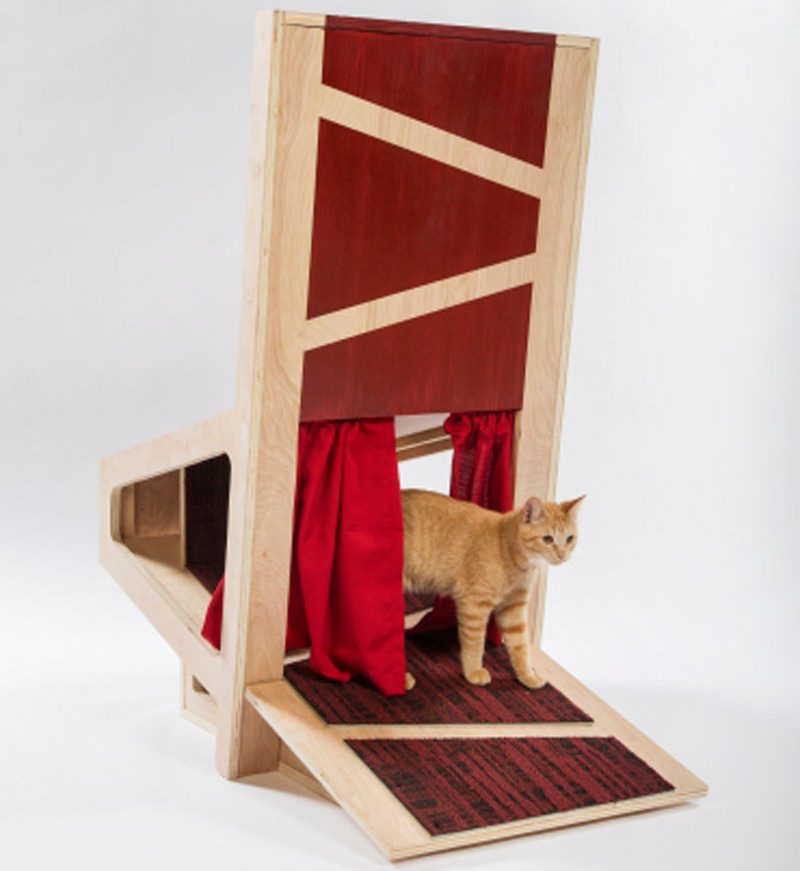 The String Theory shelter by RNL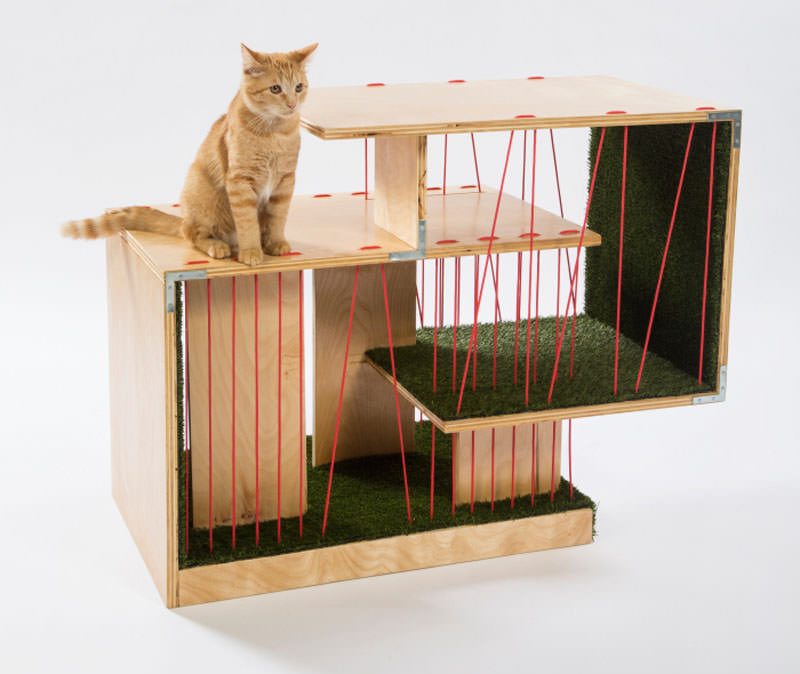 Via: Contemporist