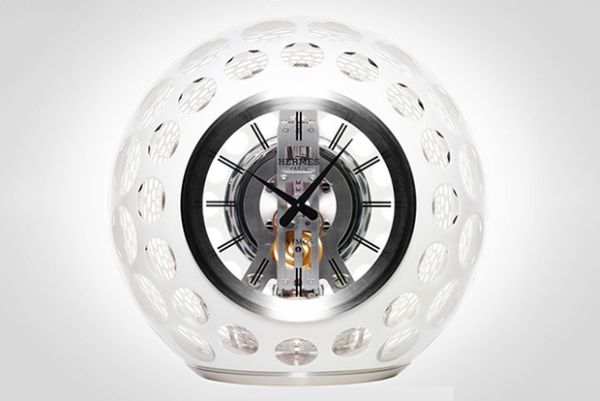 It was just in the previous post that we talked about how costly items doesn't necessarily equate to quality items. However, conceptions like the above pictured Hermès Atmos clock may yet re-instill our faith in classy conceptions. The exquisite fruit of the collaboration of two high-end brands: La Montre Hermès and Jaeger-LeCoultre company, the table clock in question is actually housed within an ethereal perforated crystal. Symbolically signifying the contrast of sturdy metal and the precious glass, it is surely an enticing piece of accessory that tickles our fancy.
However, beyond the gorgeous visuals, it is the refined essence of the object that defines its time exhibiting functionality. In this regard, the creators have already touted their conception to be 'retro-futuristic'. We would also go by this steam punk-esque definition, given the intricate technology infused within an Atmos clock. This unique technology (first invented in 1928 by Jean-Léon Reutter) entails the movement of the clock components that are nigh perpetual. This constant yet sophisticated movement is achieved by the use of a special gas which expands and contracts, thus effectively winding up the watch. This scope of contraction and expansion is due to a simple variation in temperature. So, basically, it is the effect of temperature difference (which can be as small as one degree) that makes the clock literally tick.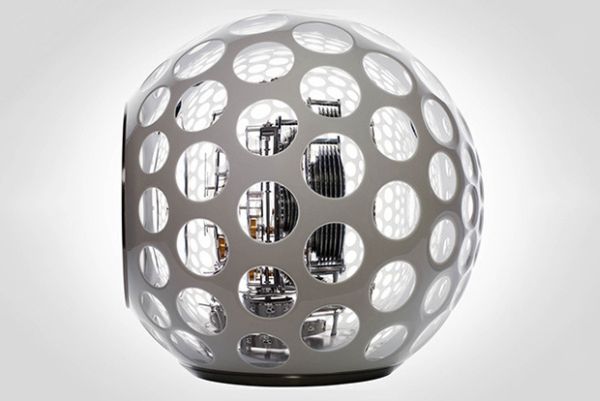 Of course, with this cultivated ambit and elegant crystal, the price of a single clock piece is supposed to soar high. In this the Atmos doesn't disappoint with a whopping 30,000 euros (around $39,000) price tag. The conception is also available in a limited quantity of just 176 pieces.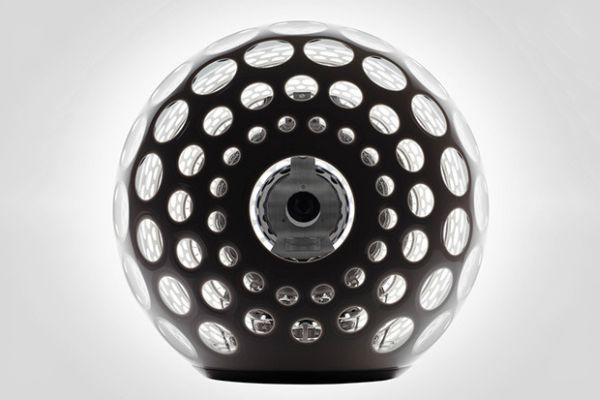 Via: WTheJournal