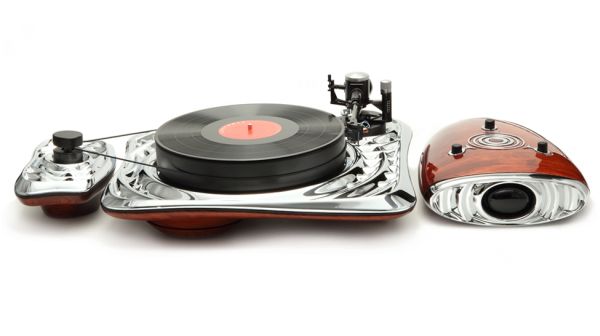 When it comes to turntables, the whole audio scope is presented through a more 'pure' level. The Calliope hi-fi turntable by Deniz Karasahin banks upon this purist desire for uncontaminated sound, and as such it is the essence of this 'authenticity' that drives the visual form of the design. According to the designer – 'it is about how sound could be perceived and represented in a 3D space.' In simpler terms, the form of the Calliope alludes to the graphical representations of sound, regarding both its speed and nature. On the other hand, the aesthetics of the conception is clearly inspired by the futurism of mid-20th century, defined by curvaceous lines and streamlined bearing.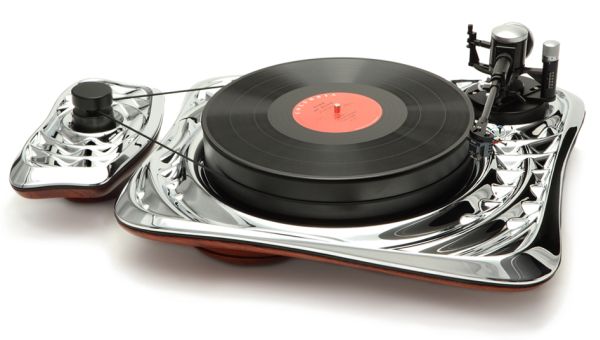 Since the aim of the Calliope is to provide an uncontaminated degree of sound output, the control mechanisms that come with the design are practically functional beyond their sculptural entity. For example, the control unit integrated within the turntable allows the user to not only activate the product (on/off) but also gives them of option of choosing between 33.3 and 45 rpm and fine tuning the turning speed. This regulating ambit is complemented by a black screen (adjacent to the control unit) which conveniently exhibits the current rpm of the platter.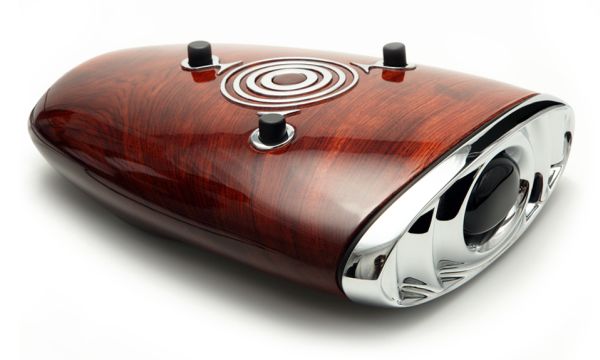 And, since we have brought up the rotational factor of the platter, the sound obtrusive elements like vibrations have been resolved by segregating the engine from the main body and utilizing ball bearing support for the turntable for minimizing ground contact. The designers have also used a finite element simulation software (for the first time in a turntable design) to synchronize the frequency with the form.
The Calliope hi-fi turntable has already won the exalted Golden A' Design Award in Digital and Electronic Devices Design.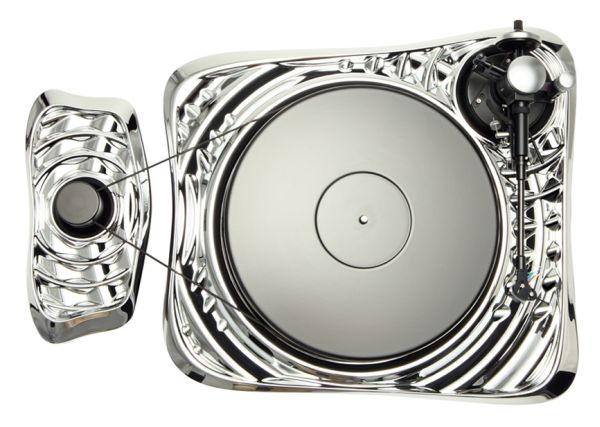 Via: CalliopeAudio