When the summer is in full swing, there's nothing quite like an al fresco meal. Whether it's a barbecue, a picnic, or a three-course stunner – there's just something magical about being able to eat outside. With a beautiful garden of your own, it is even easier to take advantage of Mother Nature and her enchanting sights, smells, and sounds.
The only thing more fun is sharing the experience with friends and loved ones, so why not build an outdoor space that everybody can enjoy? Add some twinkly garden lights and some state of the art heating and you've got yourself an Alfresco dining area that is guaranteed to be the envy of the neighborhood.
These handy hints and tips will help you design and create an outdoor dining space that is perfect for wining, dining, and relishing the summer.
Invest in outdoor heating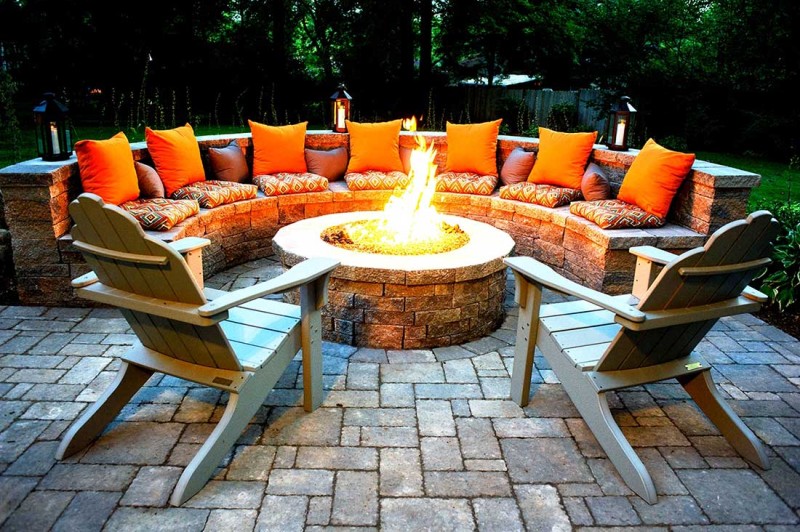 If you use your garden for entertaining quite regularly, investing in an outdoor heater is a good idea. It means that you don't have to worry about the approaching dusk and keeping guests comfortable, because they can huddle around the warmth. Your summer soirees are free to go on well into the night if you have a robust and reliable outdoor heater.
Keep your tools close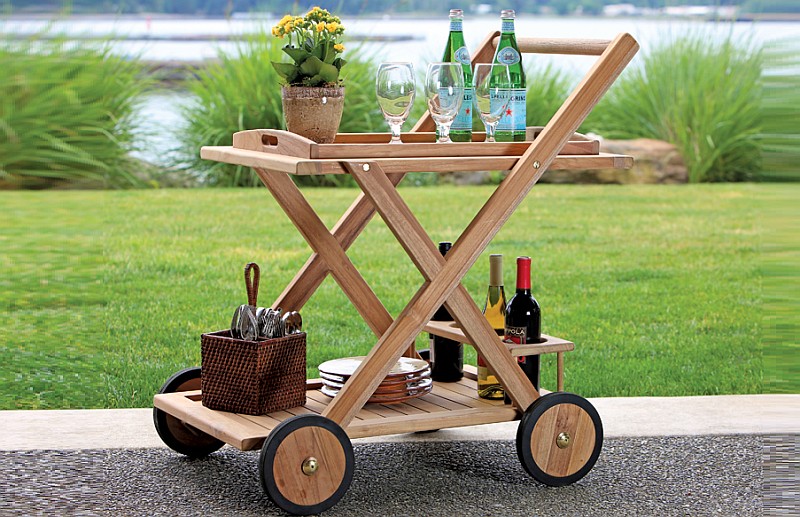 Most homeowners dive into the Alfresco dining experience with enthusiasm and excitement, but they forget to consider the practical details. For instance, how close is your dining furniture from the kitchen? If there is a long walk between the two, is it safe to be carrying hot plates and drinks back and forth? A better solution, in this situation, is to pick up a small tea trolley or wheeled serving cabinet.
Design for space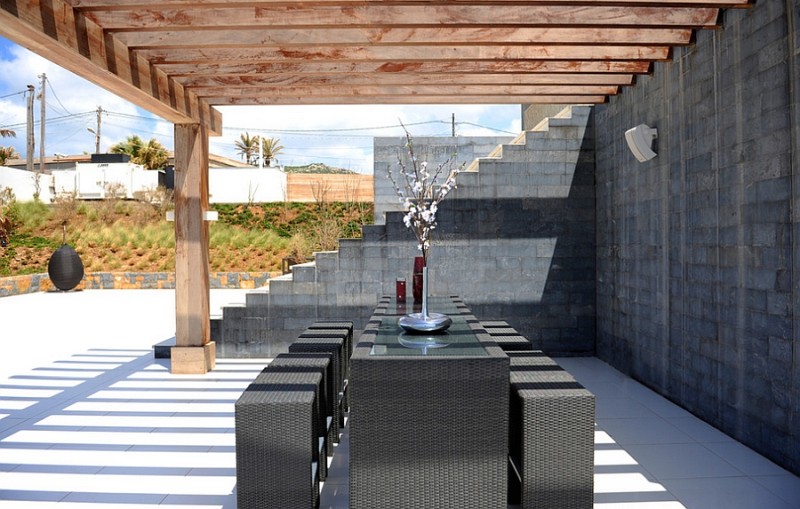 Even if your garden is quite small, you can still entertain a number of guests. Just opt for foldaway furniture instead of permanent pieces, so that the outdoor space can be freed up for comfort when the meal is finished. There are some very stylish foldaway bistro sets on the market, so don't limit your outdoor space until you have looked at it from a more creative perspective.
Brighten and illuminate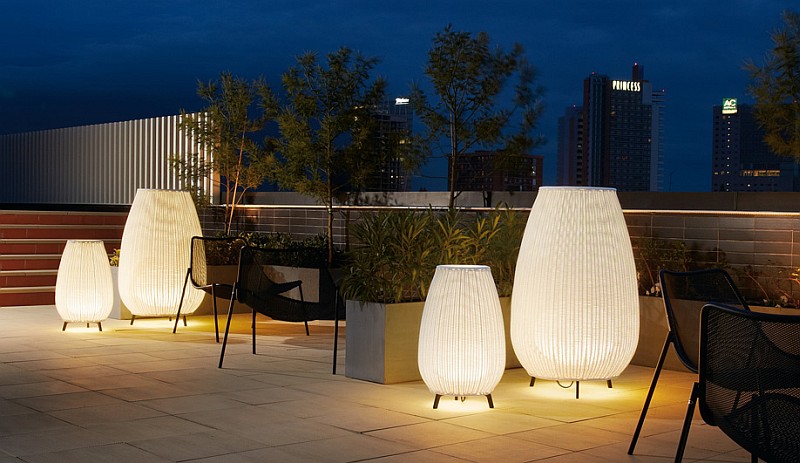 For a truly spectacular outdoor dining space, try adding beautiful outdoor light fixtures. There is a lot of variety to work with; everything from solar lights to lanterns, posts, fairy lights, and even votive candle holders. The benefit of outdoor lighting is that it is as practical as it is stylish; a reasonable amount of illumination will keep guests safe as they traverse the garden.
Plant a herb garden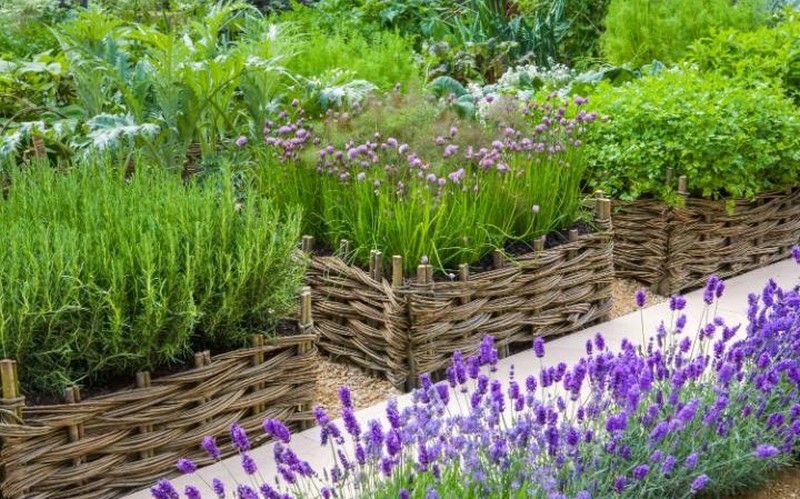 To be a true master of the grill, plant yourself a little herb garden close to where you usually keep your barbecue. It might take some tending, but once it's in full swing, you'll fall in love with the smell. Plus, you'll be able to reach right over and pick your favorite ones while you're cooking – what could be better than that? Plants like lavender, sweet peas, and roses are great for attracting birds and butterflies.
Why outdoor dining is the perfect celebration of summer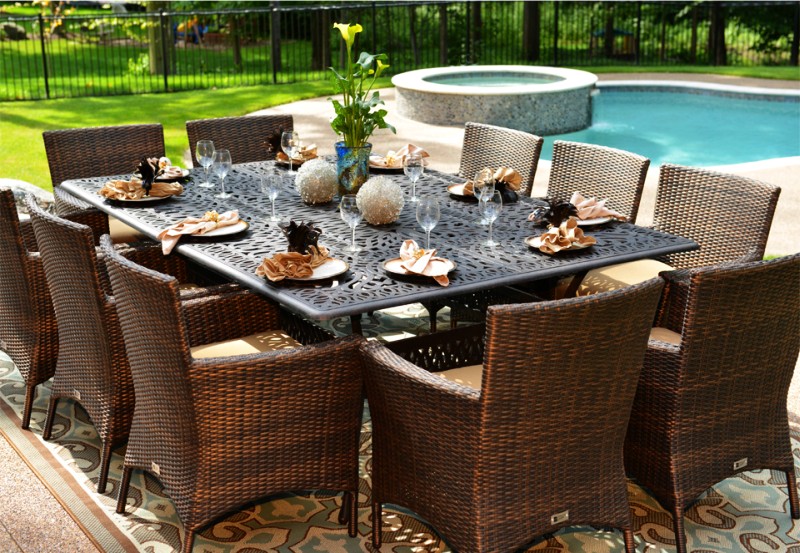 The summer months can often feel all too fleeting, so it's important to make the most of them. Outdoor dining is one of the best ways to do this because it brings people together; nothing says family like a big garden cookout. Fortunately, creating a beautiful outdoor space is easier than you might think. You just need to keep your lawn tidy and invest in some high-quality creature comforts.