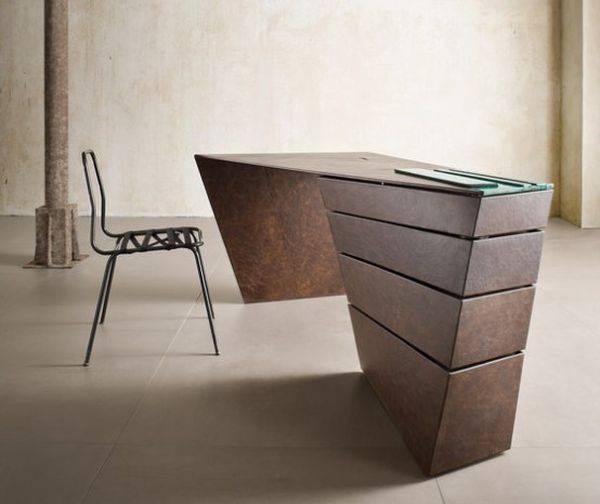 It is not everyday that we come across furniture pieces posing as dynamic art pieces. However, the 'Torque' desk component entails exactly that scope, and it does so with its own variety of industrial flair. Designed by the duo of Alessandro Isola and Supriya Mankad, the name Torque is actually a play on words, which in turn corresponds to the integrated design elements. In this regard, the word torque signifies the industrial essence of the whole design and also represents the beautifully crafted turquoise panels fixed on one end of the desk.
The interesting shape of the desk certainly carries the main visual weight of the conception. But, again it is one of those rare cases where form follows both art and function at the same time. We can gather this from the deftly folded counter of the desk that doubles up as a vertical support on one side. The other side (with turquoise panels) rests atop a stack of drawers. These drawers are almost rotational in their bearing with a spiraling tendency around an axis when seen from the isometric view.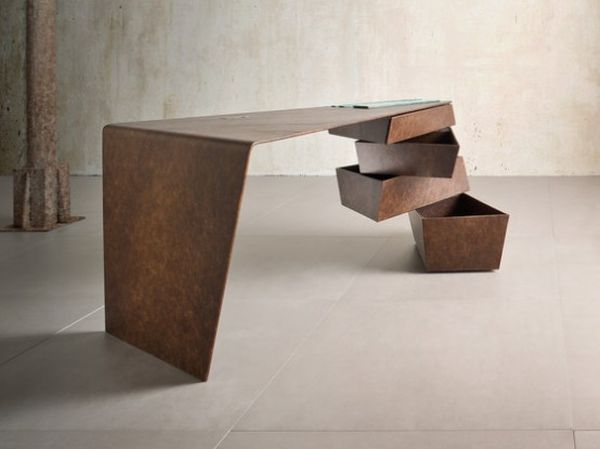 In fact, the drawers are the main elements that allude to the dynamic demeanor of the Torque. Opening up in a disparately artistic manner, their form initiates a level of utter transformation of the whole desk (as seen in the above image). Of course, there is also a functional side to them which entails serving as supports and as electric connection conduits between floor points and the desk surface.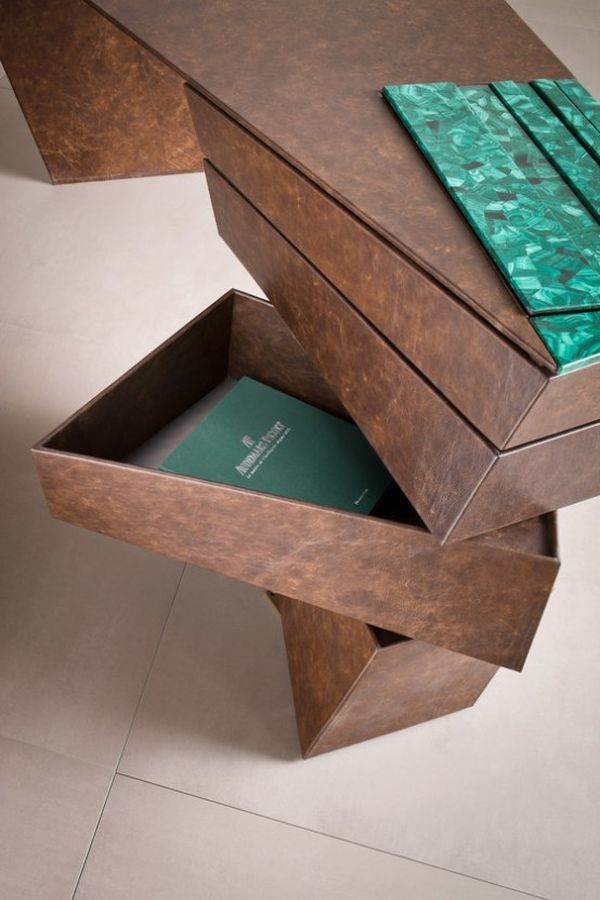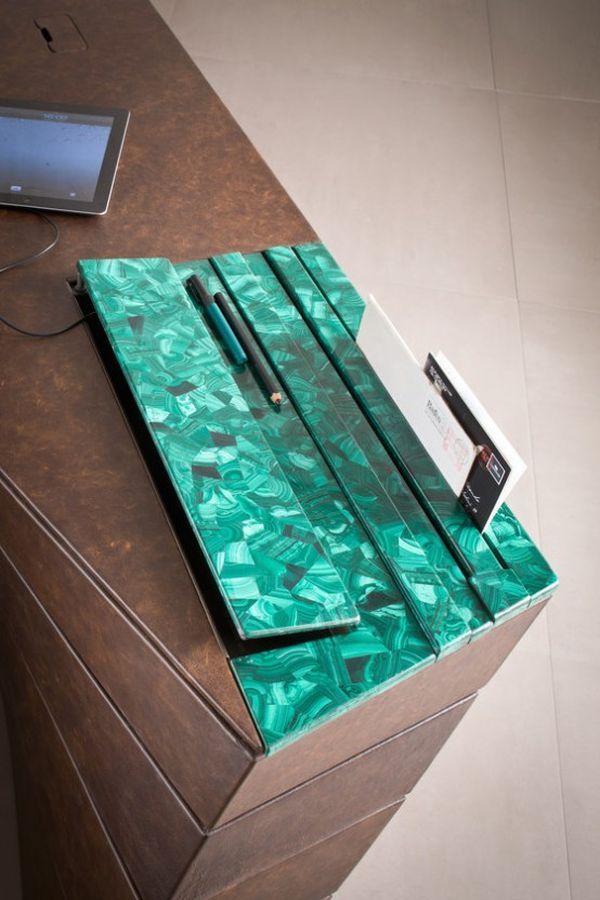 Via: DailyTonic