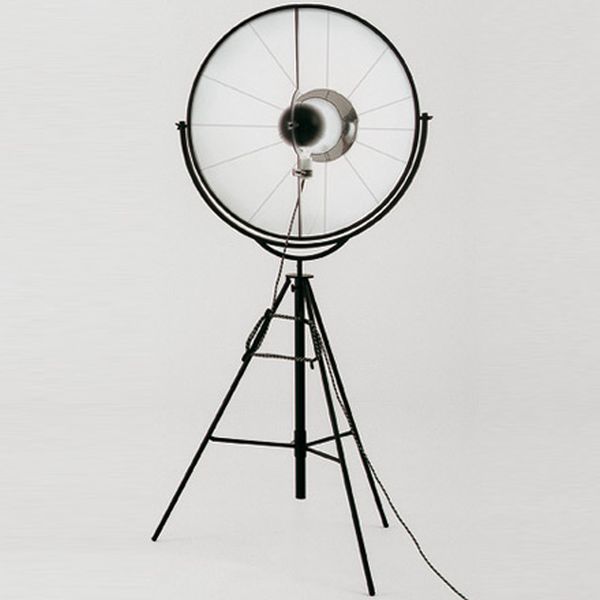 Elegant lines, minimalist form and a modernistic bearing – this in a nutshell describes the above pictured Fortuny floor lamp. However, there is one significant detail that we have seemed to miss; the lamp was actually designed more than a hundred years ago, in 1907! Conceived by the great Spanish set designer (and the first engineer who endowed lamps with dimmer) Mariano Fortuny y Madrazo, the effortless 'clarity' of the design is highly reminiscent of contemporary styles. Of course, the bulb is still of the incandescent variety (500W or 300W), complemented by the structural components of a C-profile, flat steel and steel pipe.
Coming to the adjustable attributes of the Fortuny floor lamp, the cantilevered conception can be tilted, and thus is able to offer both direct and indirect light. The height can further be adjusted which allows the user to control the intensity of illumination. Finally, the glow effect is also achievable by using a dedicated lampshade made from fire-resistant cotton (available in both beige and black).
Now, nobody claimed awesomeness comes cheap. So, if you want to own this antediluvian masterpiece of a lighting mechanism, you will have to shell out € 2,800 (around $3,670). For more buying details, please refer to this link.
Via: ProFormShop