There are very few conceptions that seriously follow their design language from the monikers they are given. The 'Waste Less' chair (by 'Architecture uncomfortable workshop') belongs to this exclusively rare category.
With a righteous aim to fully utilize the unused oak timber logs, the structural beams have been carved out of them in shape of functional garden chairs. The simple sections of the logs are joined by elementary yet strong iron clamps, thus traversing the complexity of 'modern' structural designs. This unadorned form also alludes to the easily accessible as well as the naturalized essence of the furniture.
Functionally, the sections sort of 'open up' to transform the log into the physical entity of a chair. This transformation process can be achieved manually by the user on removing the clamps, and then adjusting the position of the sections. In this regard, the final chair can be of two types – a conventional chair with leg rest or a rocking chair.
When not in use, it can be folded back into its original shape. However, we're waiting for people's review confirming its comfort. Either way, this garden chair design is pure recycling genius. It is an example of modularity, which is achieved by the simplistic use of components. However, when the chair is not used, the design poses as an unpretentious piece of raw oak log with portable features.
We are really impressed how the designers have used simple materials to create such intriguing furniture. While there is nothing fancy about the rough hewn oak and iron hinges used to construct the chair, the way its sections are unfolded into different practical furniture pieces is surely worth your attention.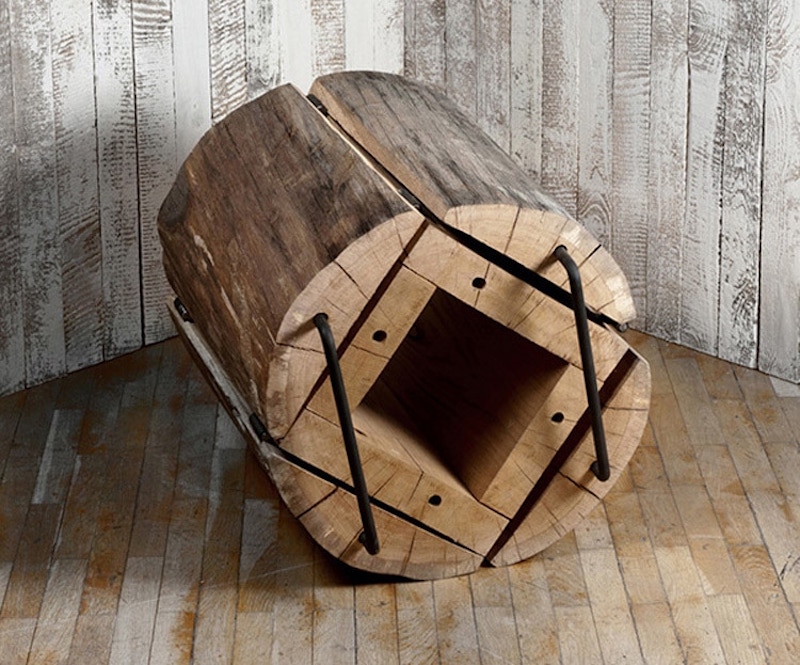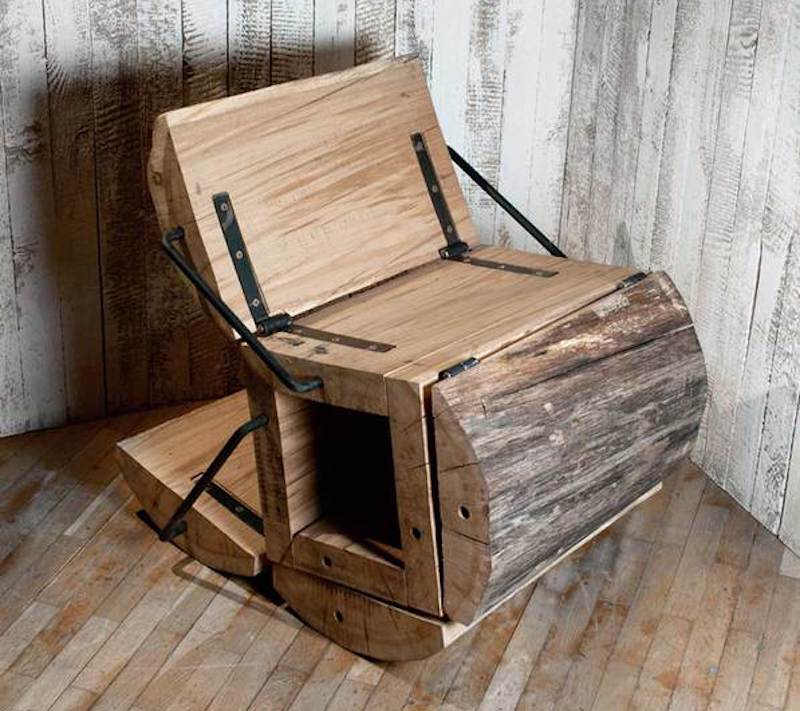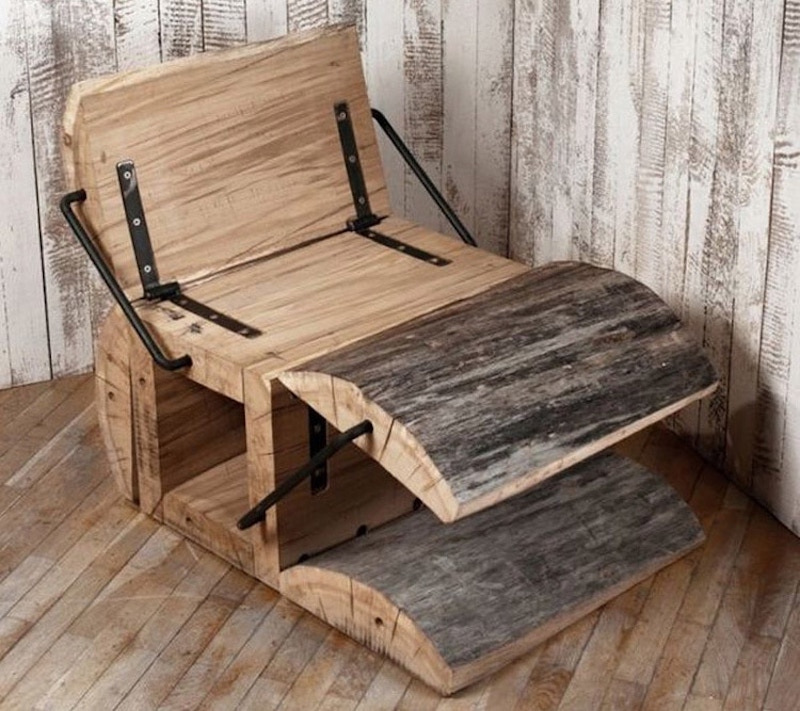 Via: ArchiExpo