Recycling already recycled material sounds like a bizarre theory; however, Dutch studio The New Raw holds expertise in this art. The studio has been transforming plastic waste into furniture with the help of robots for years. This time around, the studio has utilized the robotic arm to create Ermis Chair out of recycled material.
The monolithic Ermis chair follows effortless and comfortable lines. It is made using scrap and studio offcuts. Use of batches of different colored production waste and geometric design lend a unique profile to the chair through smooth color transitions and gradients.
The chair is made following a number of steps in the 3D printing industry. The first step includes shredding the 3D-printing waste into granules. Next, the scrap is fed directly into a 3D printer, which melts the material to create a recycled plastic filament. The filament is then applied layer by layer to form the chair. This not only minimizes waste but also encourages sustainable manufacturing.
Also Read: 3D Printed 'Mussel' Planters Made From Recycled Ocean Plastic
Since the chair is made from already recycled material, Sakkas and Setaki, the two founding members of The New Raw, describe it as an infinite loop of plastic waste.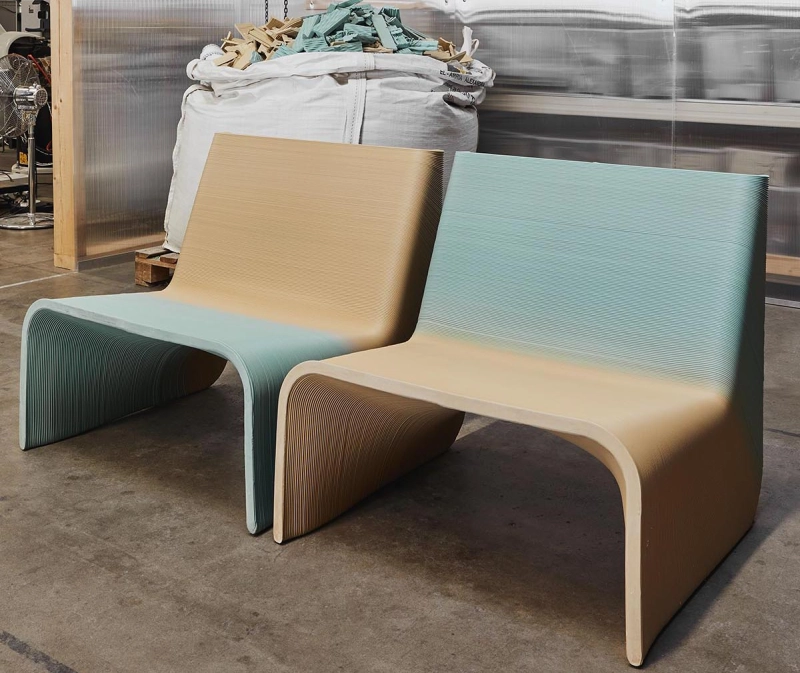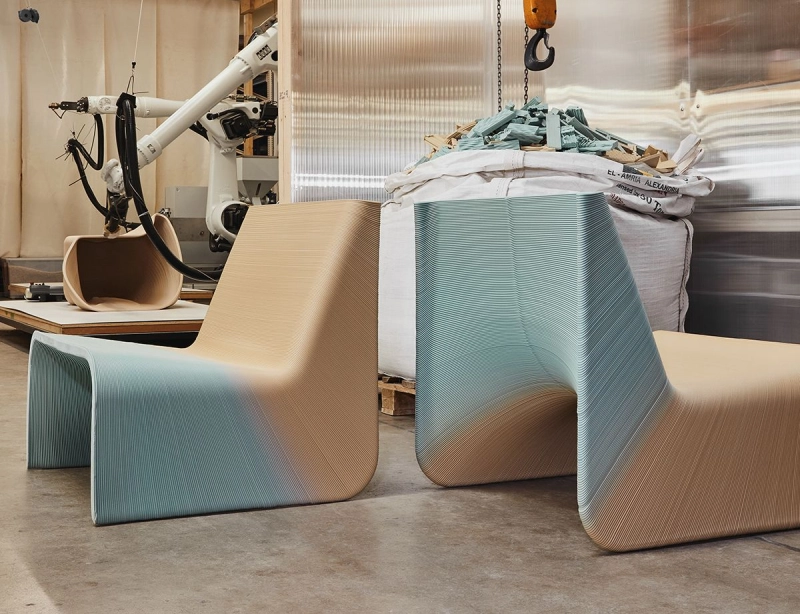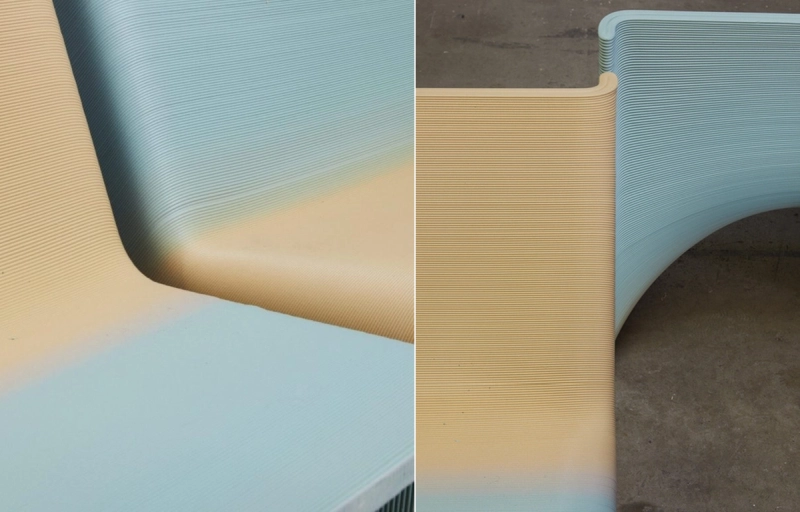 Via: Dezeen