Tiny homes on wheels are very tempting and given their low maintenance, a lot of people are opting for them. But, have you heard of or seen a tiny house which features two parts- one on wheels and the other on a solid foundation? Chances are pretty low. Well, The Rocker is one such tiny home. It is divided into two parts; a foundation home and the other is a tiny home on wheels, which can be taken on the road if need be.
This double tiny house is designed by Brian Crabb of Viva Collectiv for violinist Asha Mevlana of The Trans-Siberian Orchestra. The Rocker or Amplified Tiny Home has a 400 sq. ft. foundation home and 160 sq. ft. portable recording studio and performing space for the owner.
This combination is a consequence of wanting to have a permanent abode and a tiny house on wheels which could be taken along on the trips and exploring adventures; you know, a home away from home. It is situated around an L-shaped surface which serves as a yard or performing platform.
The main structure of this double tiny house contains a kitchen, living room, bedroom, and bathroom. It is well-constructed, open and airy with private spaces that are missing in most tiny homes. The living space has high ceilings and the clerestory styled windows that let enough light and air in. The living space features a garage styled door that lets in light and rolls up to create an indoor-outdoor space.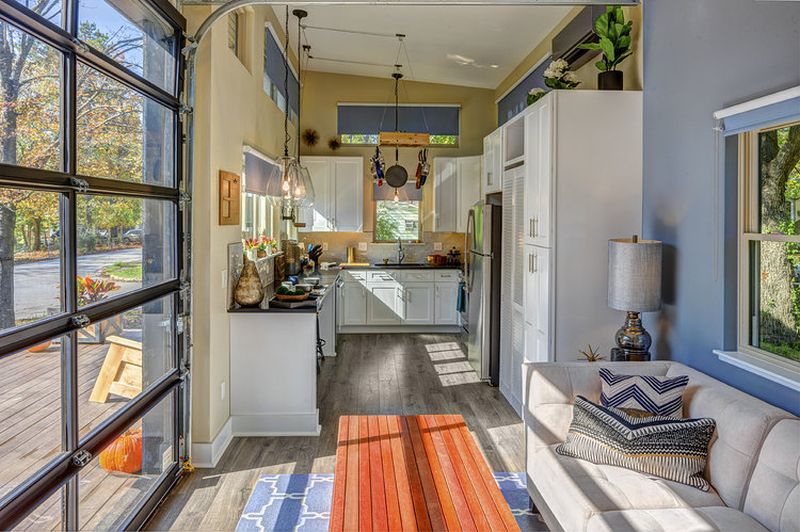 In the kitchen, there is an up-cycled bicycle pulley system which raises the hanging pot rack in the air keeping it out of the way. The living room coffee table also serves as a video-editing desk with built-in drawers when opened. In the corner of the living room, a bathroom is built and behind it, there are stairs leading to the bedroom loft.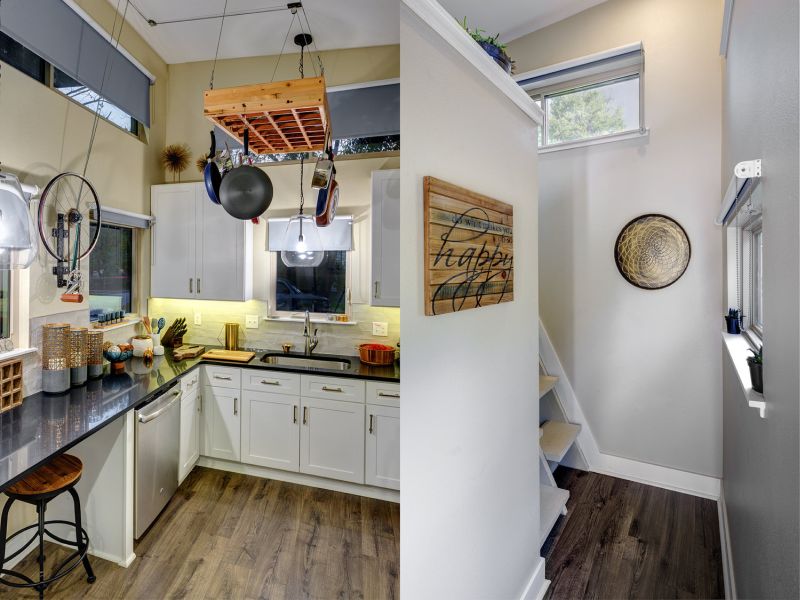 The smaller section of the house, that is on the wheels, is meant to be used as a studio and practice space for the owner who is a musician and a travel presenter. The tiny home has been soundproofed with recycled denim making it perfect partner on the road. This part has four big speakers on the top facing the deck, which amplify the sound for those rocking performances.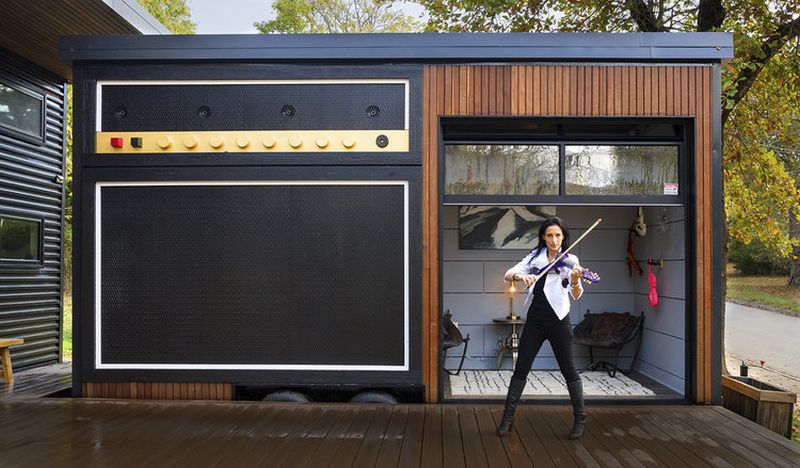 This beautiful and practical double tiny house has best of the both – a permanent house and a tiny house on wheels. The bigger structure provides a sense of security, whereas the smaller one could be tagged along whenever the road calls. It is a perfect combination of style and function.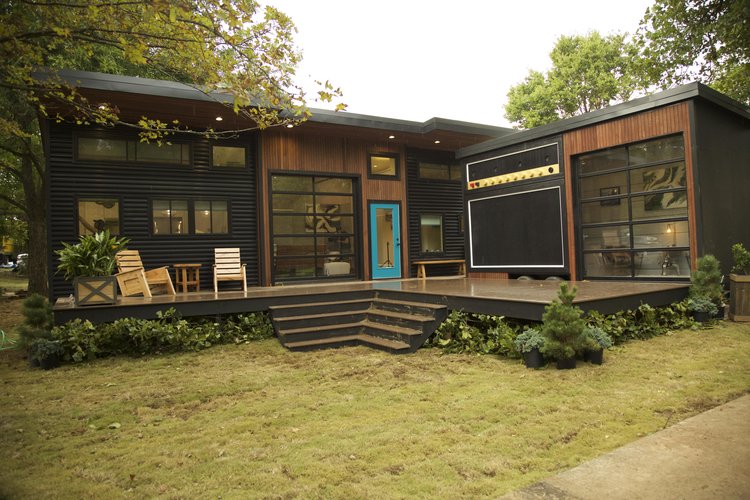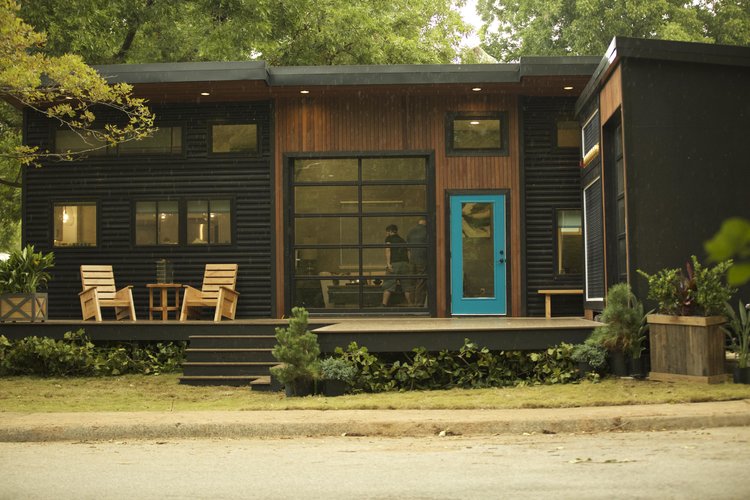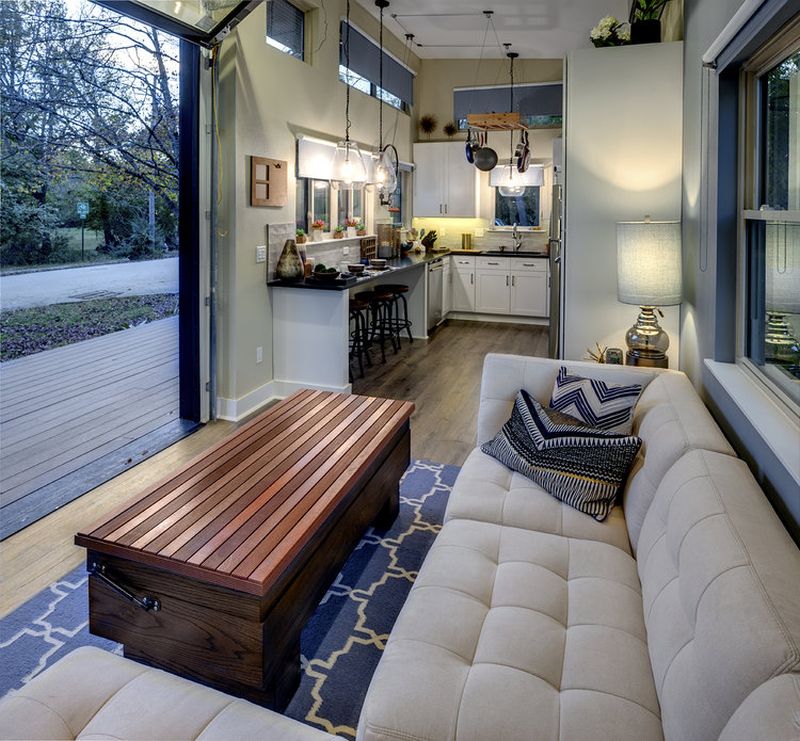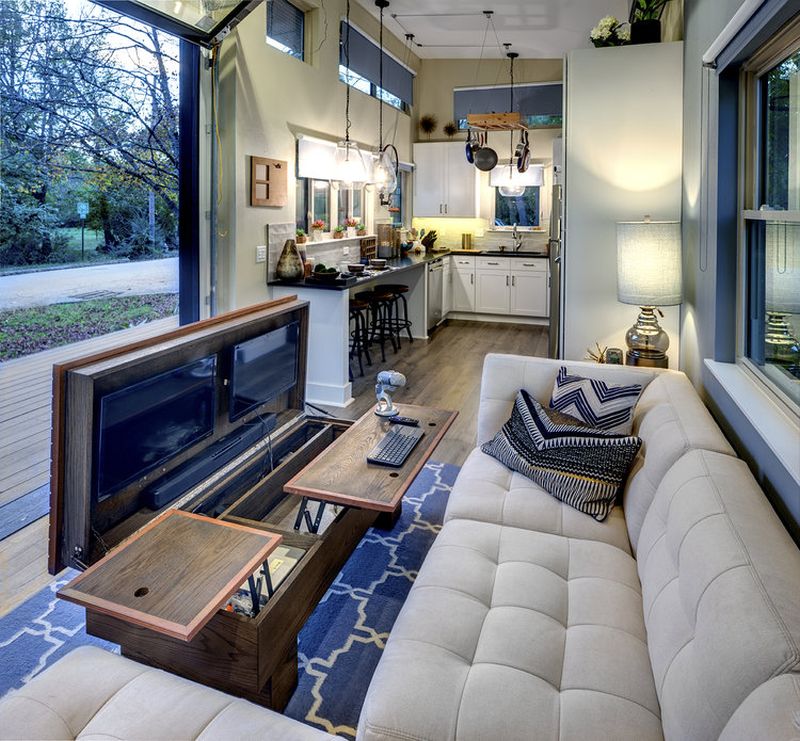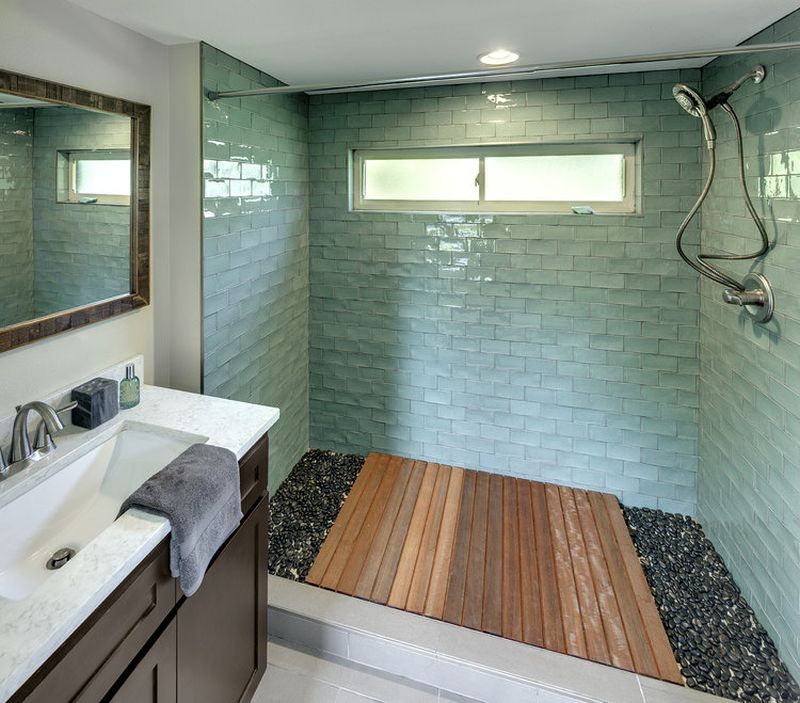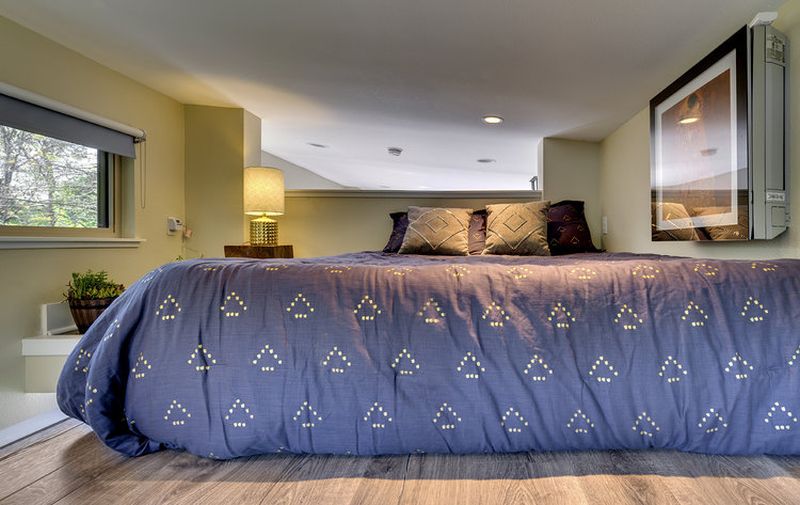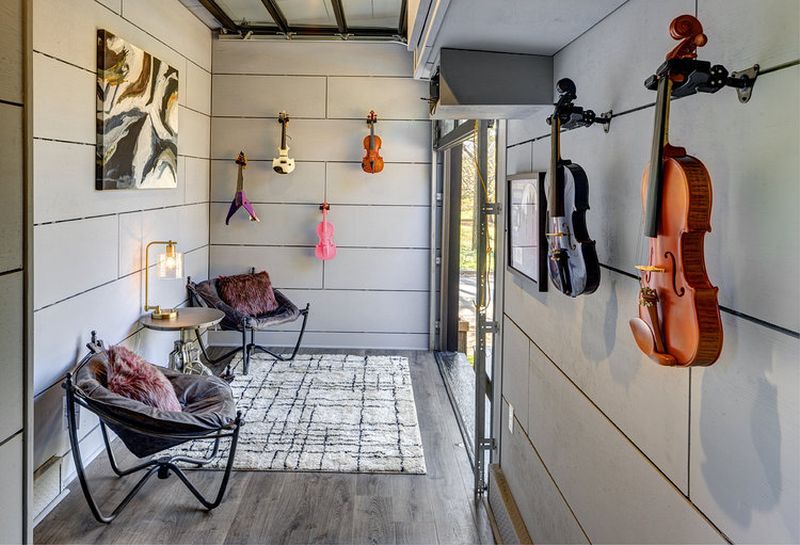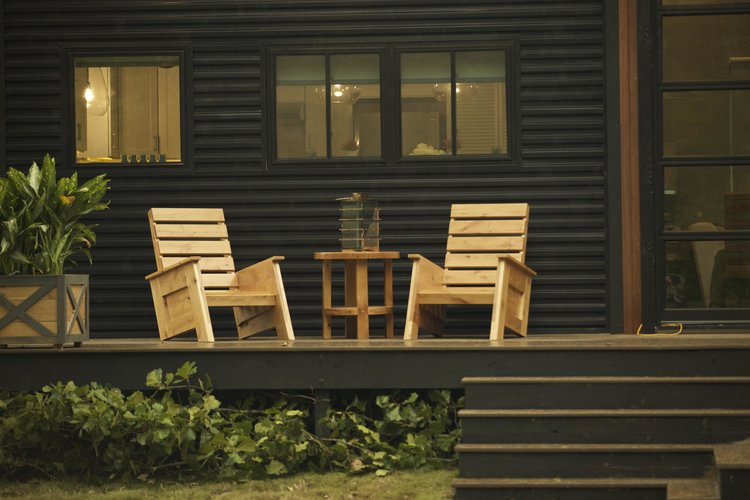 Source: Houzz/Via Treehugger