Wishbone Tiny Homes, a USA-based company has cleverly incorporated walk-in closet in a tiny house on wheels named Sheriff. This 315 sq ft. tiny house combines comfort, luxury and stylishness through its walk-in closet, stained balcony and all round wooden work. Exteriors designed with green wooden siding in combination with white detailing beautifully represent the tiny house.
The featured walk-in closet lies near the doorway, and further there is a room which can be re-purposed as a small office or guest bedroom. Just at the opposite side of ground floor there is a kitchen equipped with appliances such as four-burner range with oven, washing machine, fridge, sink etc. A door from kitchen leads to the bathroom which includes toilet and a Japanese-style wooden soaking tub with a shower overhead.
The long stairs to the center of the home makes way to the loft bedroom and lounge upstairs. The staircase doubles storage boxes too. The bedroom has big glass windows and a small door from the bedroom opens in the balcony. Interiors of this mobile home are mostly wooden textured to give it a fantastic feel. Through this design Wishbone Tiny Homes has fulfilled desires of many people who wanted a walk-in closet at homes and even at outdoors. The Sheriff tiny house on wheels was built for US$75,000.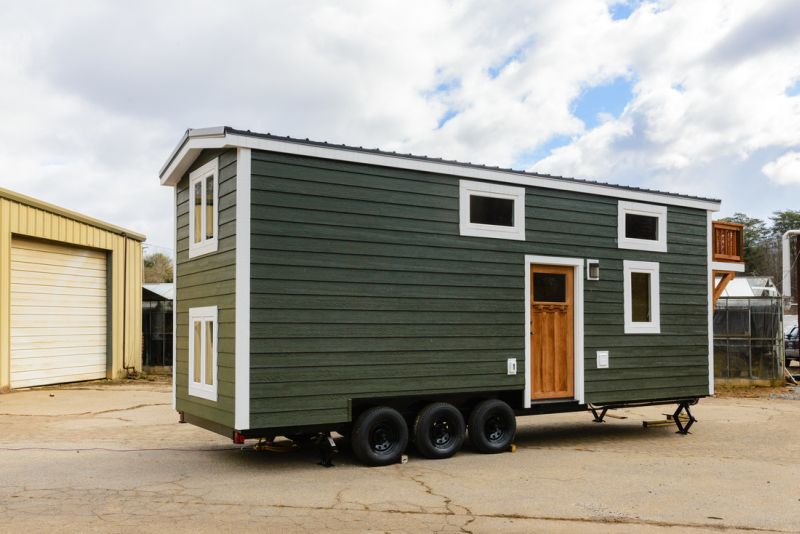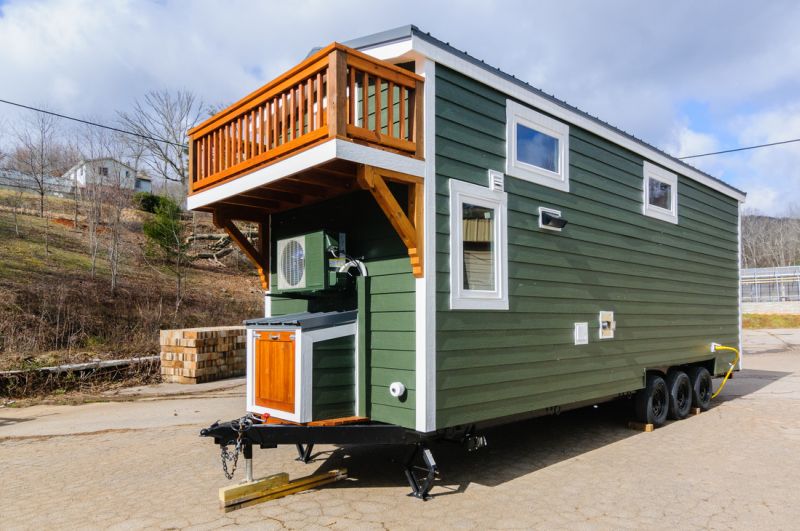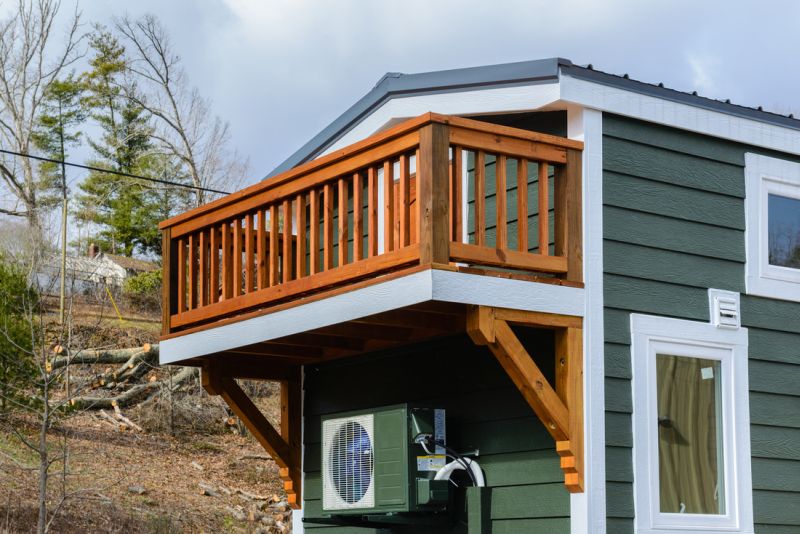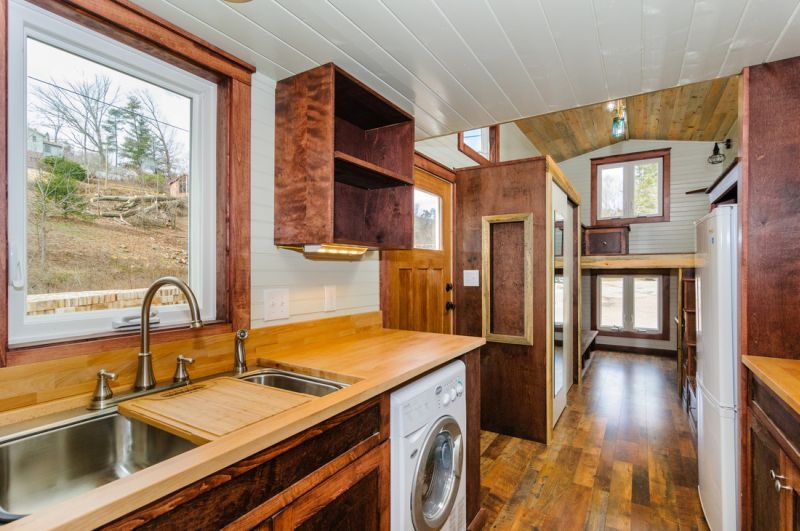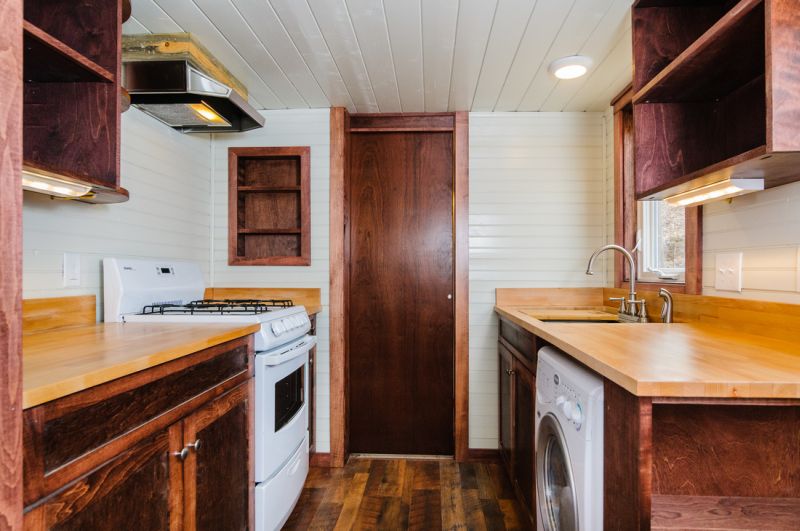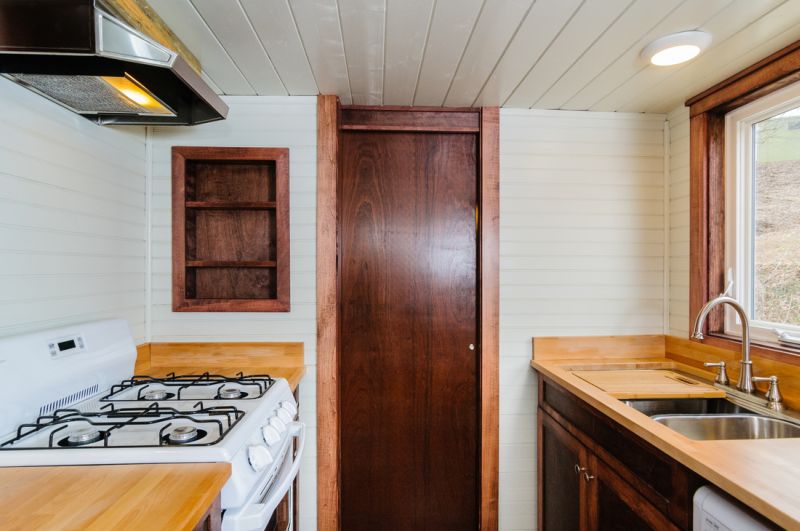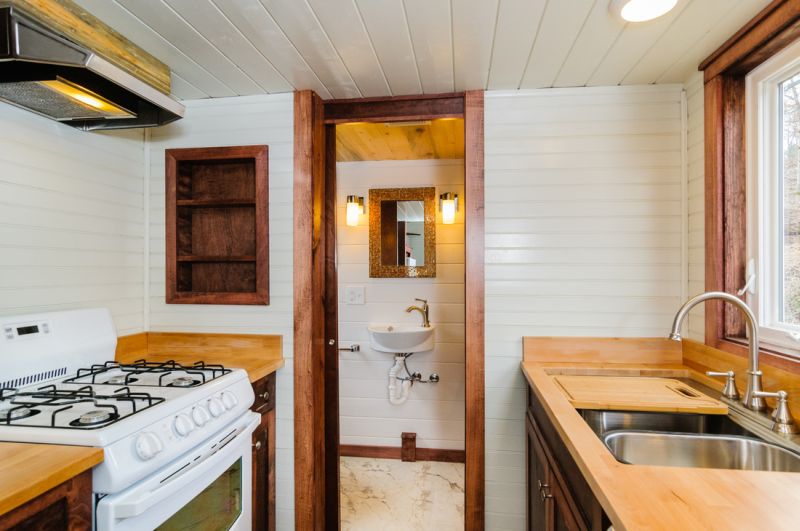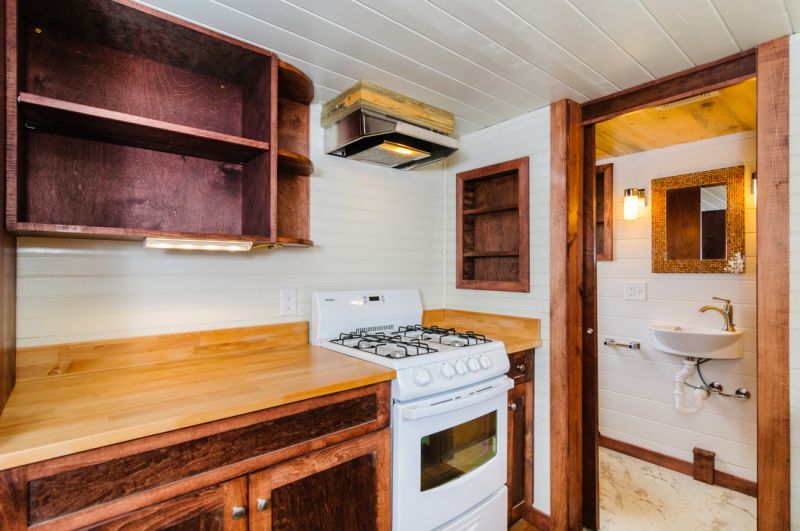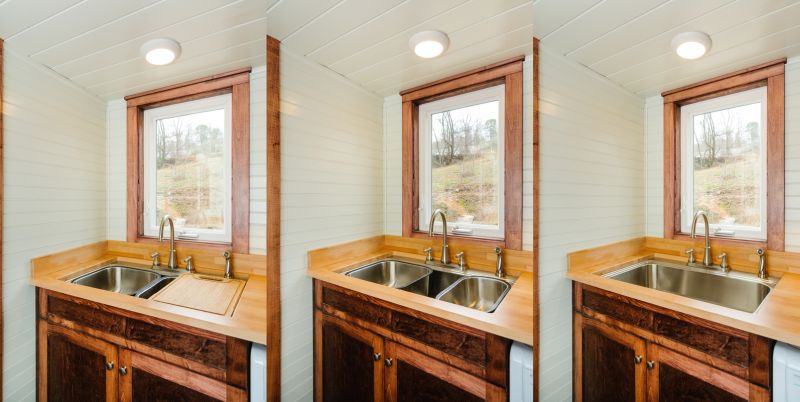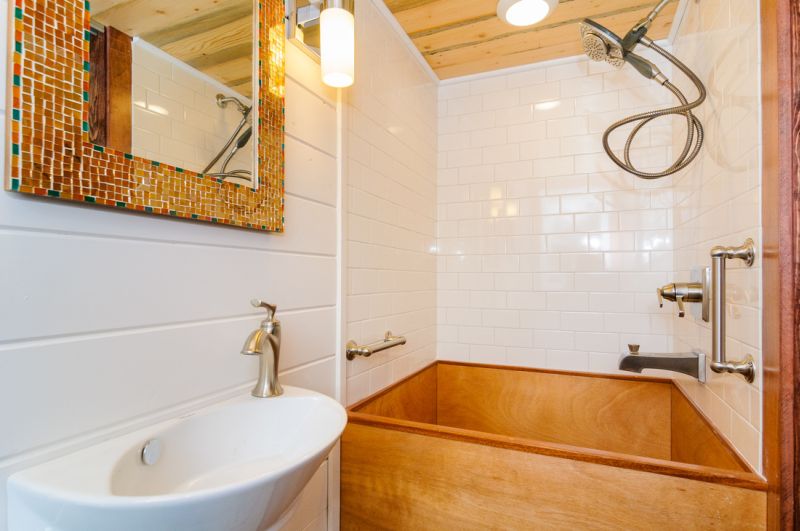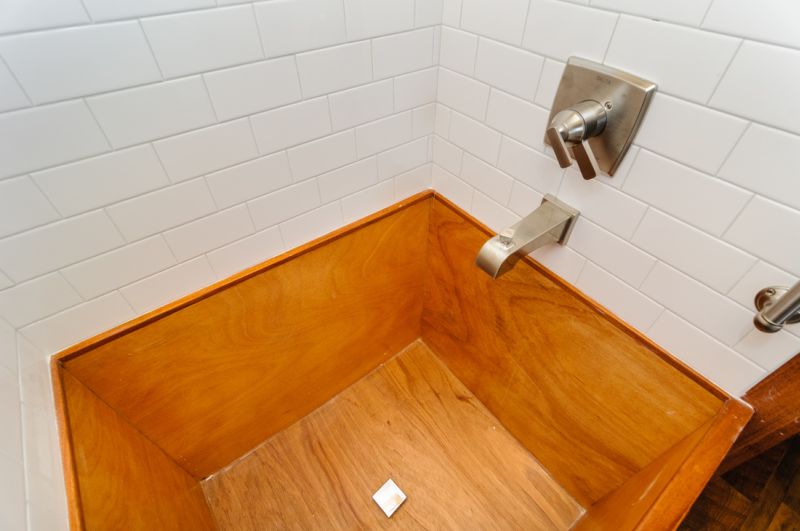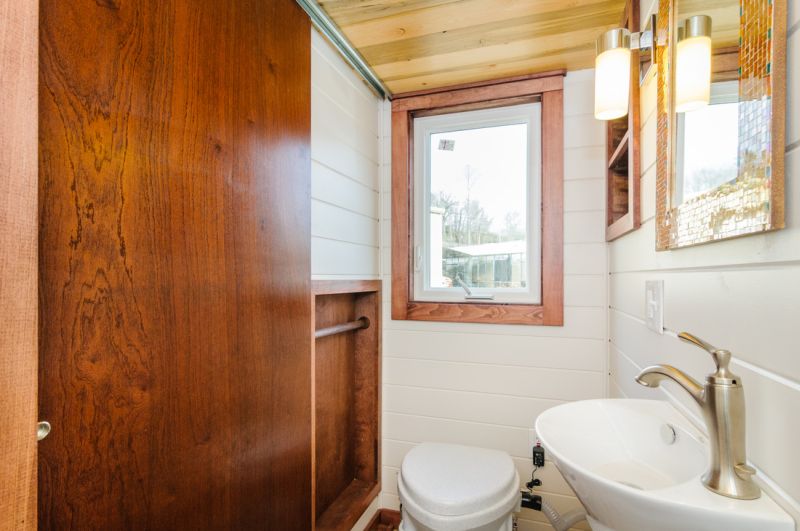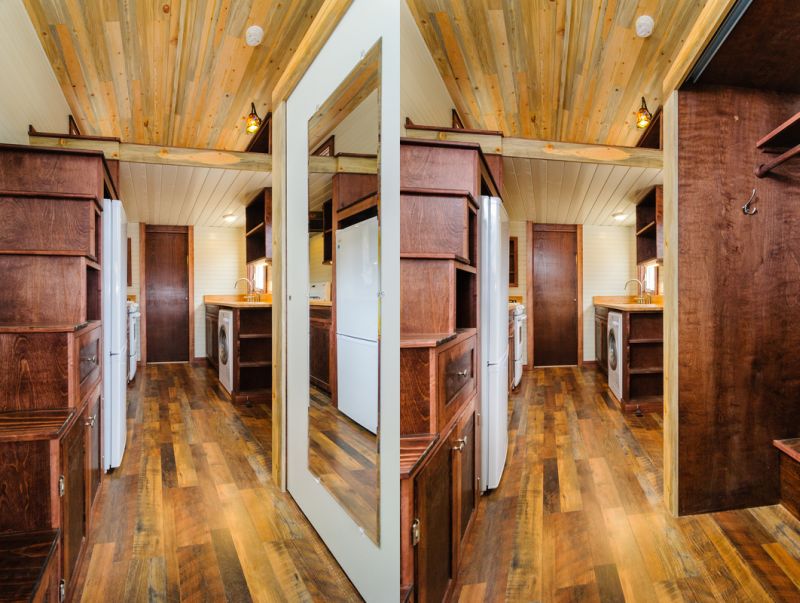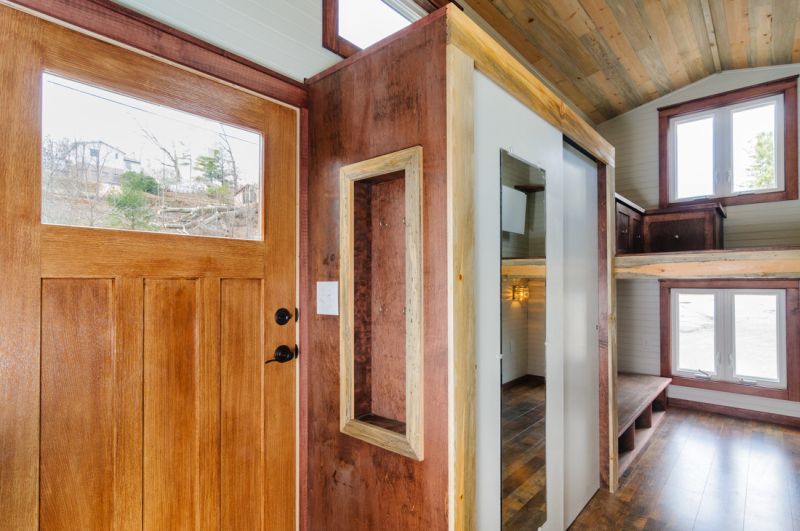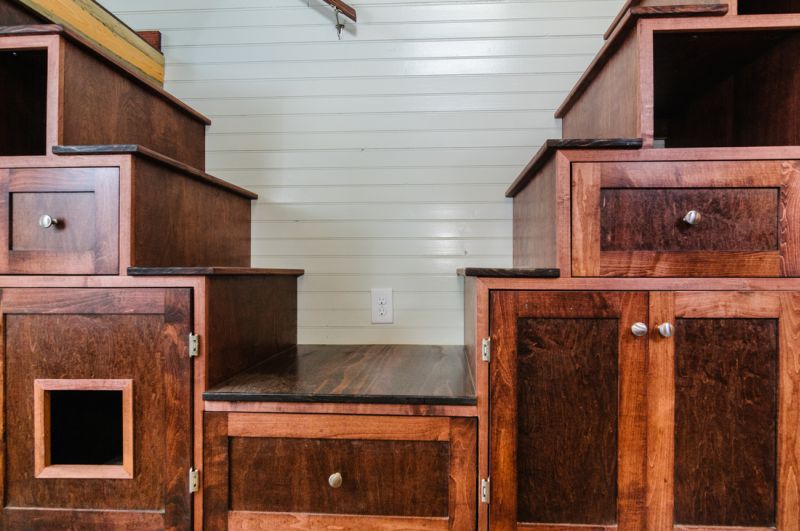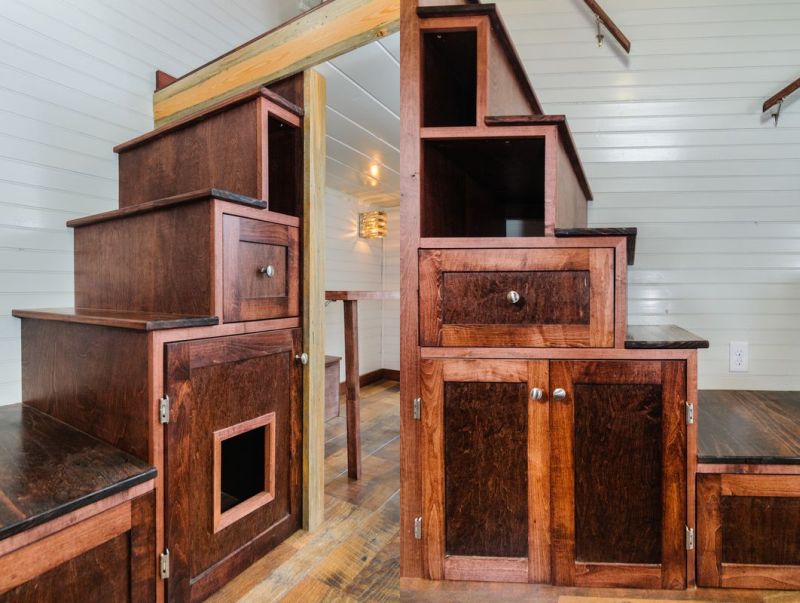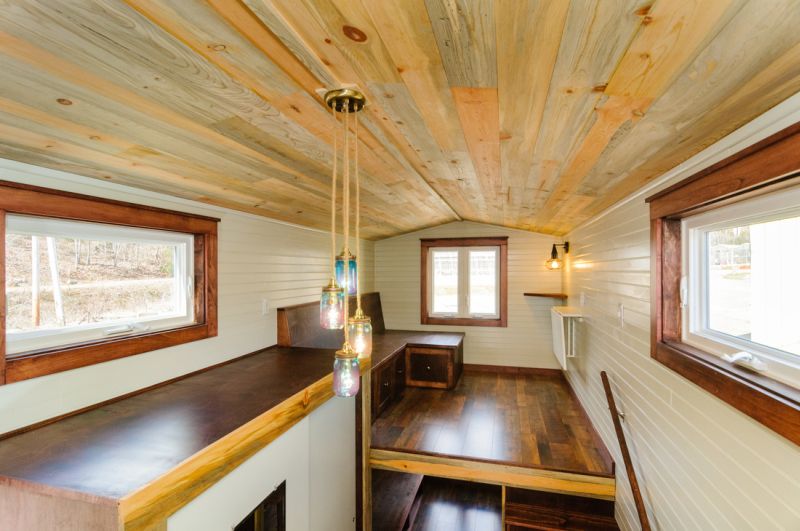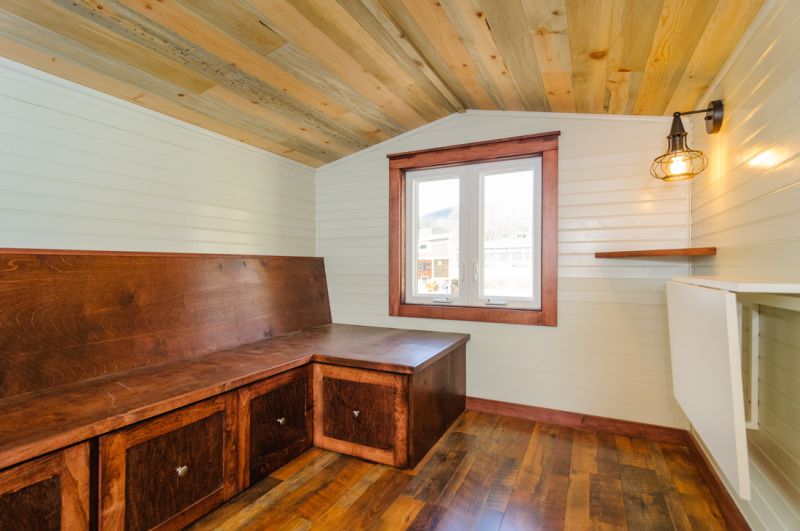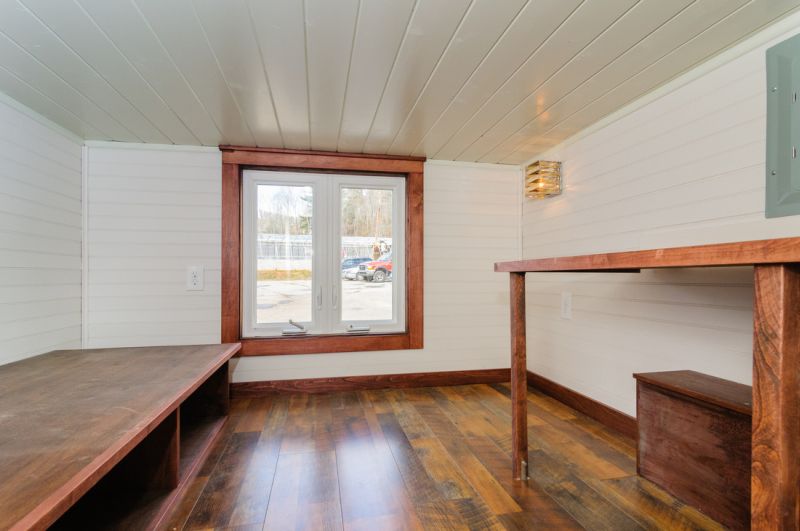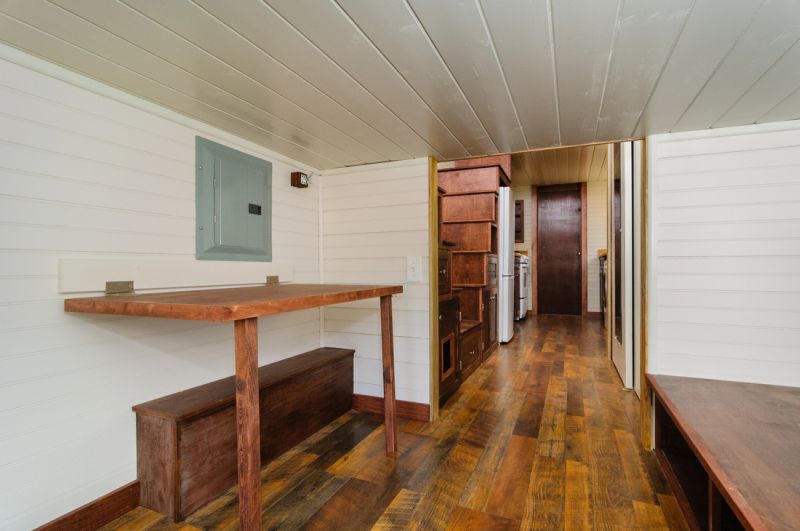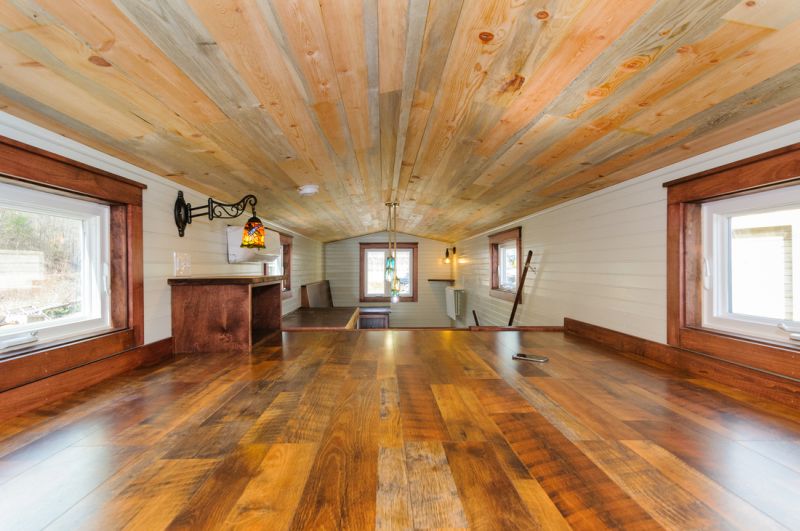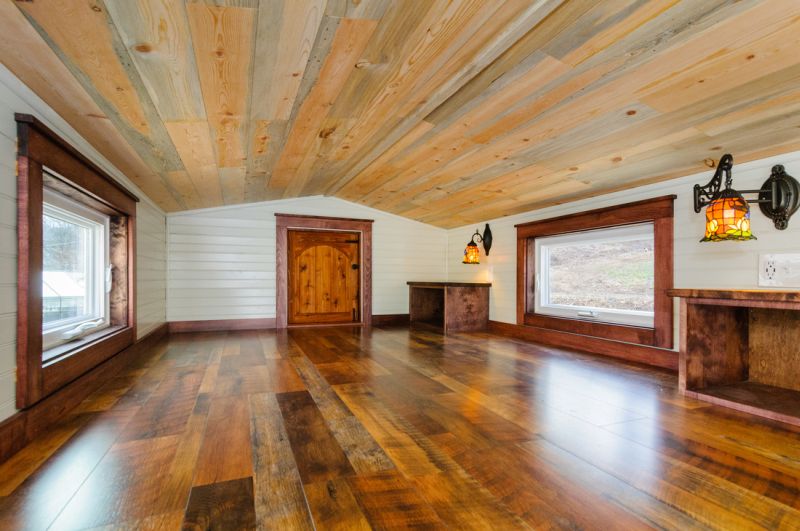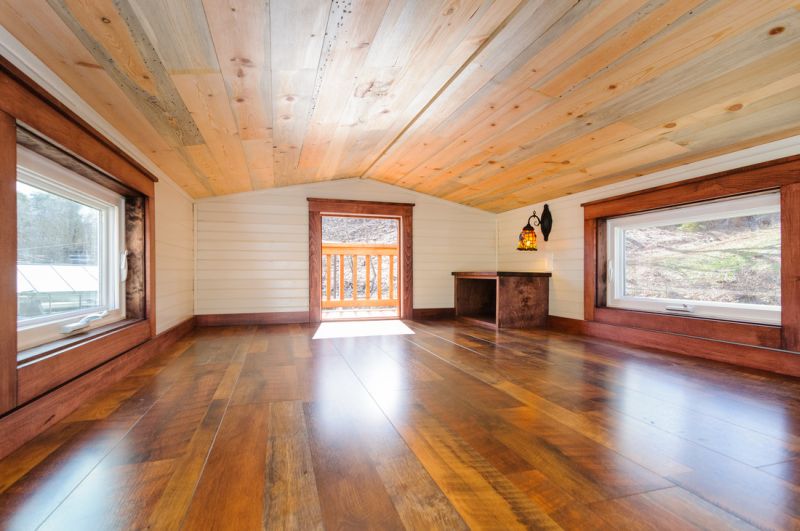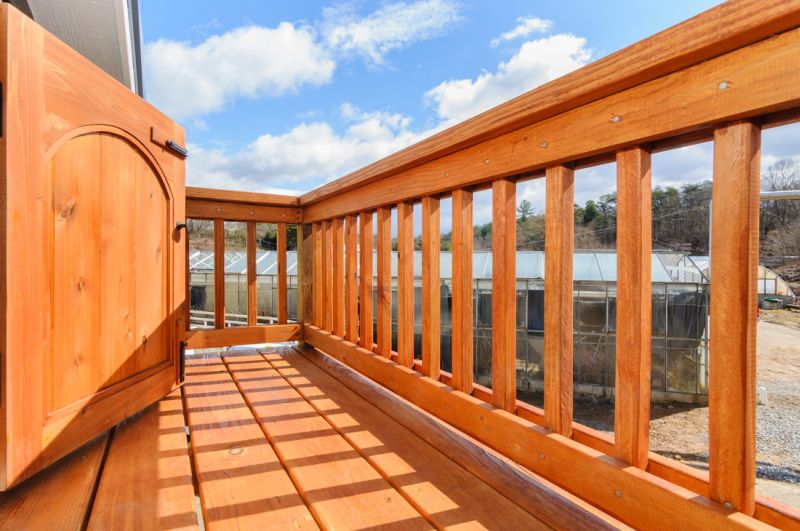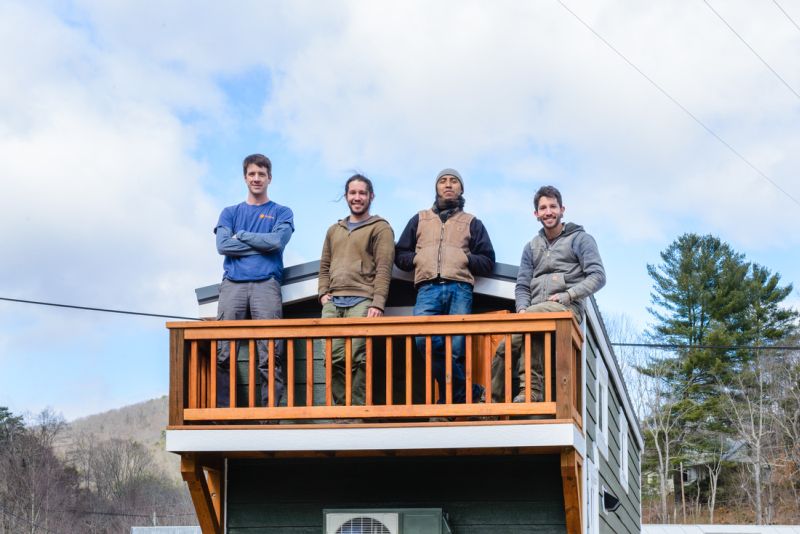 Via: NewAtlas