U.K. hotel chain Jury's Inn recently introduced a strange invention that will help residents of Britain reclaim their lost sleep by wearing a nap-enhancing clothing. Entitled THE SUVET, the creators of this puffy outfit have worked with designer Wendy Benstead, who has taken inspiration from the quilted clothing to achieve the final look.
The outfit is created after surveying 2,500 Brits. The hotel discovered that 56 percent people face a daily struggle to get out of bed. Where the top three reasons were lack of sleep (42 %), the temperature outside of the duvet (40%) and fear of working day ahead (31%). While, only 28 percent claimed that absolute comfort of bed makes it impossible to get up in the morning.
Made from 100 percent cotton and feathered duvets, the immensely puffy outfit creates a perfect snugly environment for wearers to doze off anytime and almost anywhere. Provided with over-sized shoulders to guarantee personal space, snood-like neck pillow and a slim-fit pants, THE SUVET will help people to take naps on public transport.
Currently a prototype, the hotel is considering to put a limited edition run into production for guests and people who are looking for a comfortable and stylish option that will help them tackle the day ahead with ease.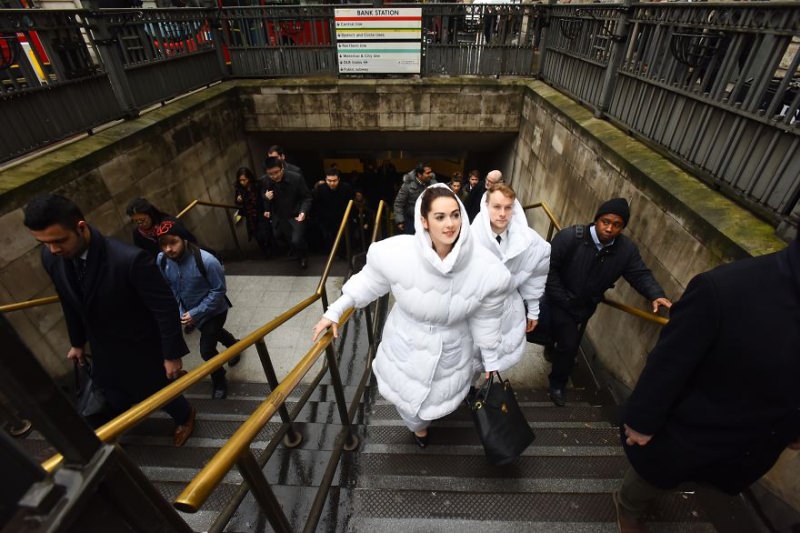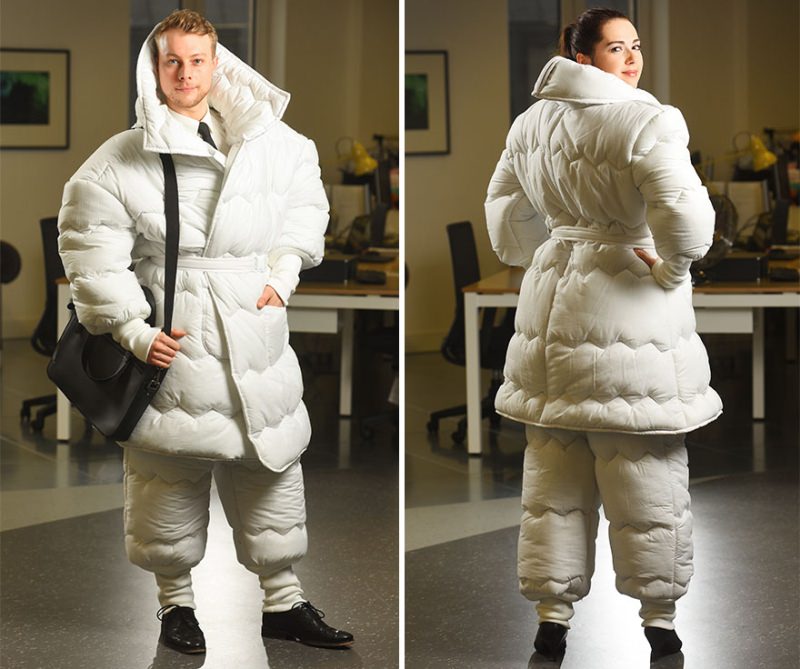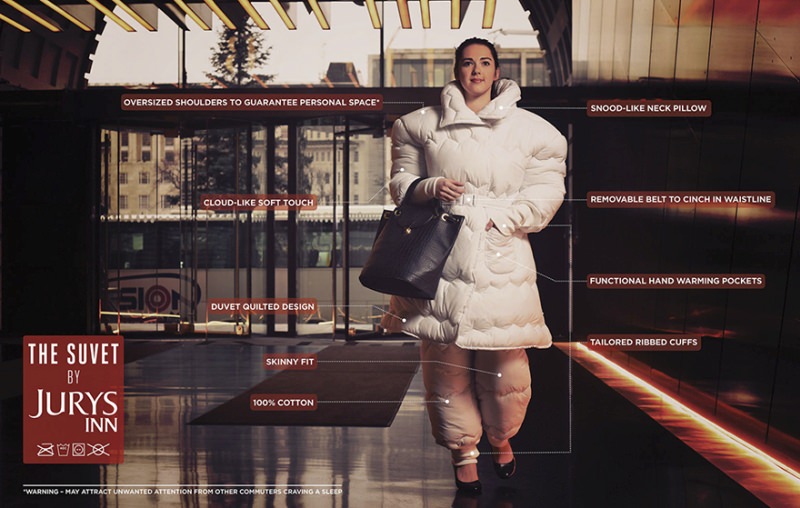 Via: TheSun