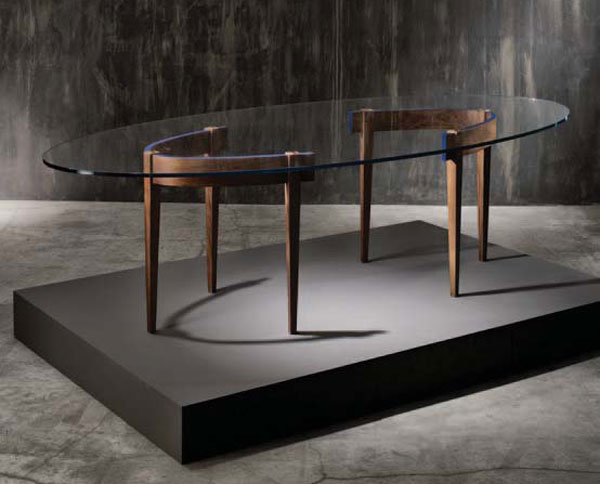 The element of symmetry has always played a vital role in furniture items, especially when it comes to those classy, 'purist' home decors. After all, apt organization is the basis on which our interiors are spatially built. However, this time around, this scope of balance not just entails symmetry for sake of organization. In fact, the above pictured symmetrical table is remarkably inspired by the semi-legendary King Arthur (also known as Artorius in many history circles) and his chivalrous Knights of the Round Table. The design language of the conception directly alludes to the perceived equality of the knights who sat around the proverbial round table. This form of equality symbolically translates into the symmetrical supports of the table, thus resulting in the project of the Round Table.
The Round Table is the collaborative effort of Israeli designer Ron Gilad and Italian brand Adele-C. And, as we mentioned before, the project's christening is inspired by Romano-British legends as opposed to any truly round form. In this regard, the whole furniture line consists of various oval, round and rectangular forms, all available in two different sizes. The compositions are defined by the play of wood and glass that effectively showcase the structural transparencies of the individual tables.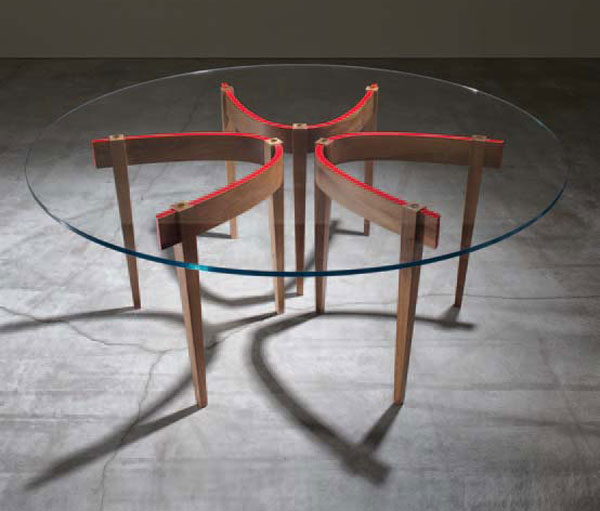 Finally, another visual element that takes precedence in the conception is the use of chromatic bands, which run along the top edges of the wooden supports. These are actually lacquered surfaces (in variant colors like matte red and blue) that aesthetically complement the solidity of the curved wooden components (crafted from walnut).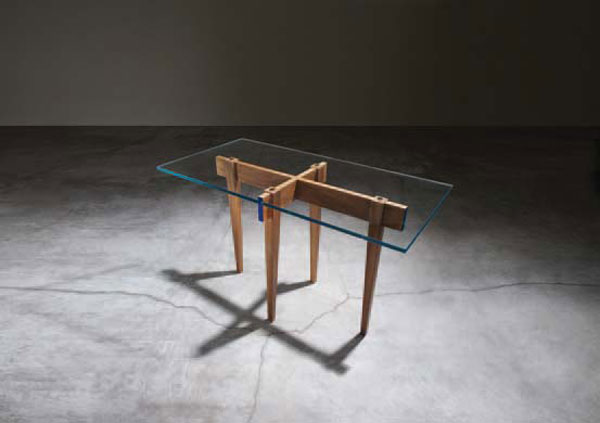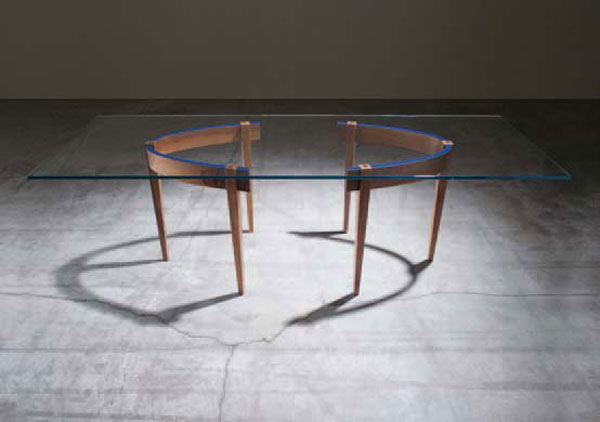 Via: Atcasa