To celebrate their 40th anniversary, luxury French furniture giant Roche Bobois has teamed up with New York-based designer Stephen Burks to create a special collection of chairs called 'Traveler Collection'. The handcrafted collection of chairs is designed by the duo to bridge the gap between the cultures of two different continents, and in the meanwhile, blending the concept of travel and design together.
The collection is available in two versions- one is European version and another is American version. European version is inspired by the traditional design of early 50s and is crafted using lacquered steel frame with leather cords woven over the frame, and comfortable cushions (filled with feathers and fur) aligned on seat and backrest. The frame arches above the chair to create an enclosed cozy space for relaxing.
This version is designed in two models that come in, with or without the arched hood option. With the hood, the chair features about 433-meter long leather cord weaved around the steel frame and measures 50 x 57 x 43-inches. Whereas, without the hood- the chair measures 48 x 46 x 43-inches and contains 296-meter long cord around its steel frame.
In contrast, the American version is inspired by its traditional chair design, including leather straps on the armrest. This model chair features beige, stained ash wood frame with leather straps on armrest; and these leather straps support cushions (filled with polyester flakes and foam) on seat and backrest. The chair measures 43 x 34 x 50-inches and can be placed at any indoor or outdoor area of a contemporary living space.
Each version has its own unique charisma and individuality, but both have features like lightweight structure that is easy to relocate and is quite comfortable for relaxing. The designer duo has brilliantly created something contemporary as well as unique for both the cultures, keeping their tradition of each continent in mind.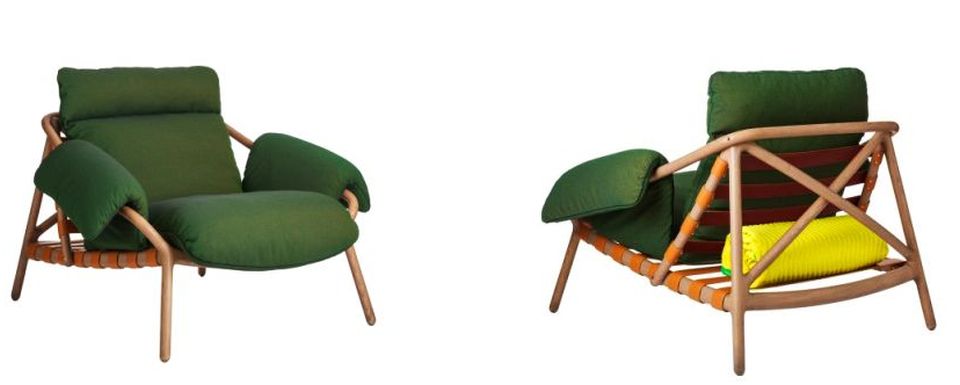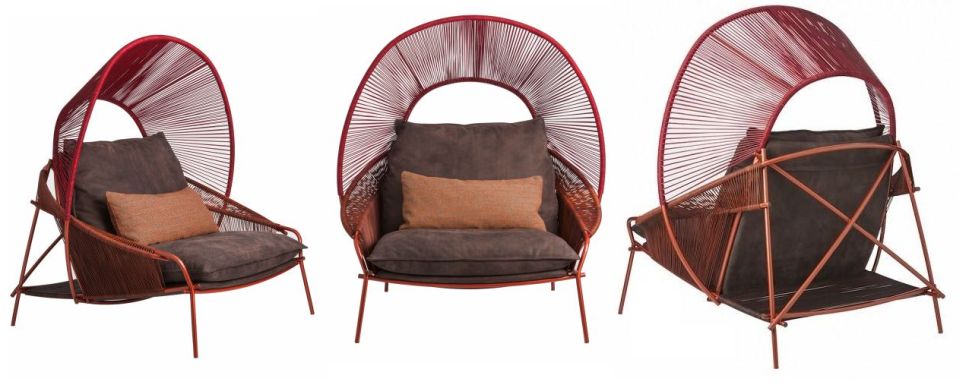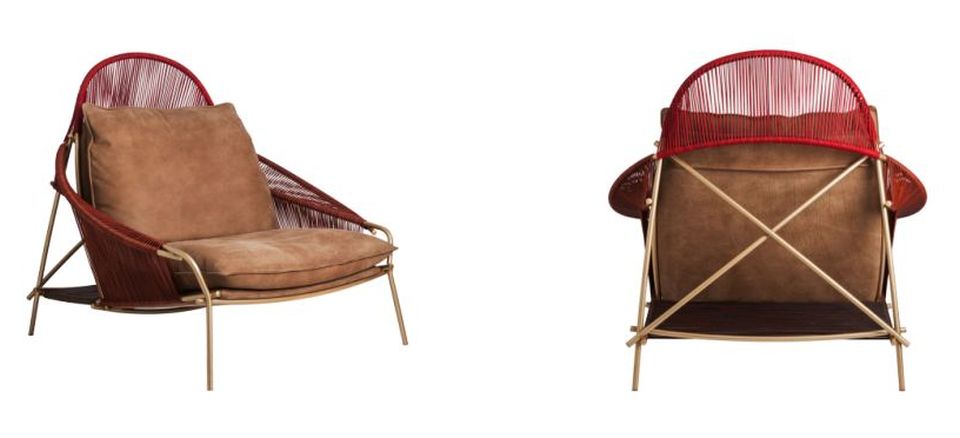 Credit: Decoesfera