Foster Huntington the blogger, photographer, author and creator of #vanlife, has decided to settle down after travelling for three long years in the lap of mother nature. And for that, he has created for himself a beautiful double platform treehouse, with personal skate park and hot tubs.
The Cinder Cone treehouse is located in Skamania, Washington, on a piece of property owned by his family. He built the treehouse with the help of his carpenter mother and her boyfriend and some friends. His college friend Tucker Gorman from Perspective Design/Build looked after the construction of the two 220-square feet spaces created on two Douglas fir trees linked together with a narrow footbridge.
Out of two treehouses, one is Foster's living space, while the other one is the guesthouse. As for the skate bowl, the duo dug the hillside and then reinforced it with concrete, making some additions to the overall building carbon print. The whole property is flooded with hot tubs, and this place definitely fulfills Foster's childhood dream of owning a treehouse.
The total cost incurred in the making of the Cinder Cone treehouse is $ 1,70,000, which is way less than the cost of owning a small place in Manhattan. As per Foster's viewpoint, it is very important for a person to have a place that inspires him to live, and with the advancement in the field of Internet, one can easily work from anywhere, giving the freedom to move towards mother nature.
Cinder Cone beautifully offers ample natural beauty from every corner of the house, providing tranquility and composure in one go.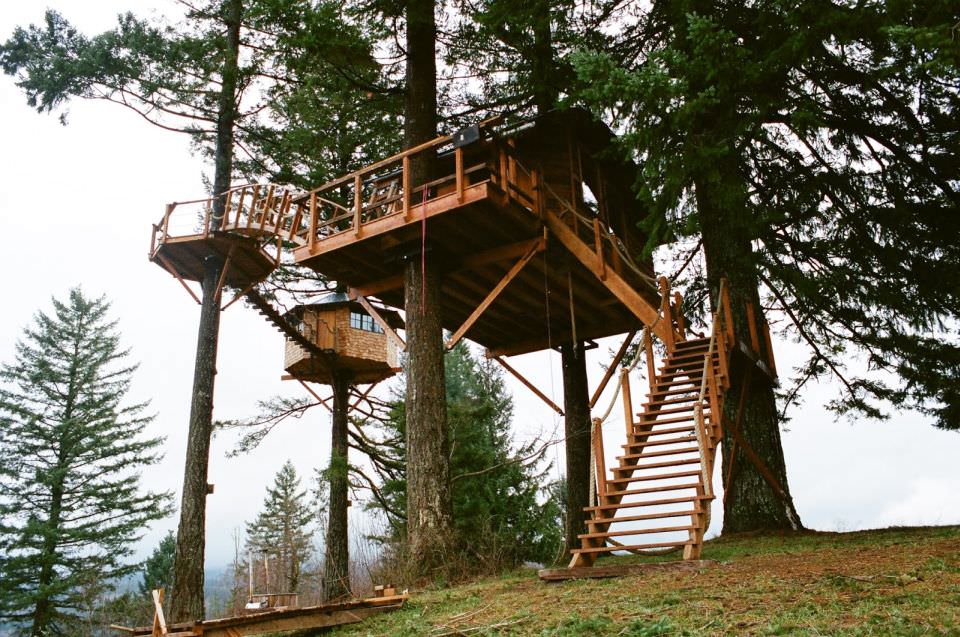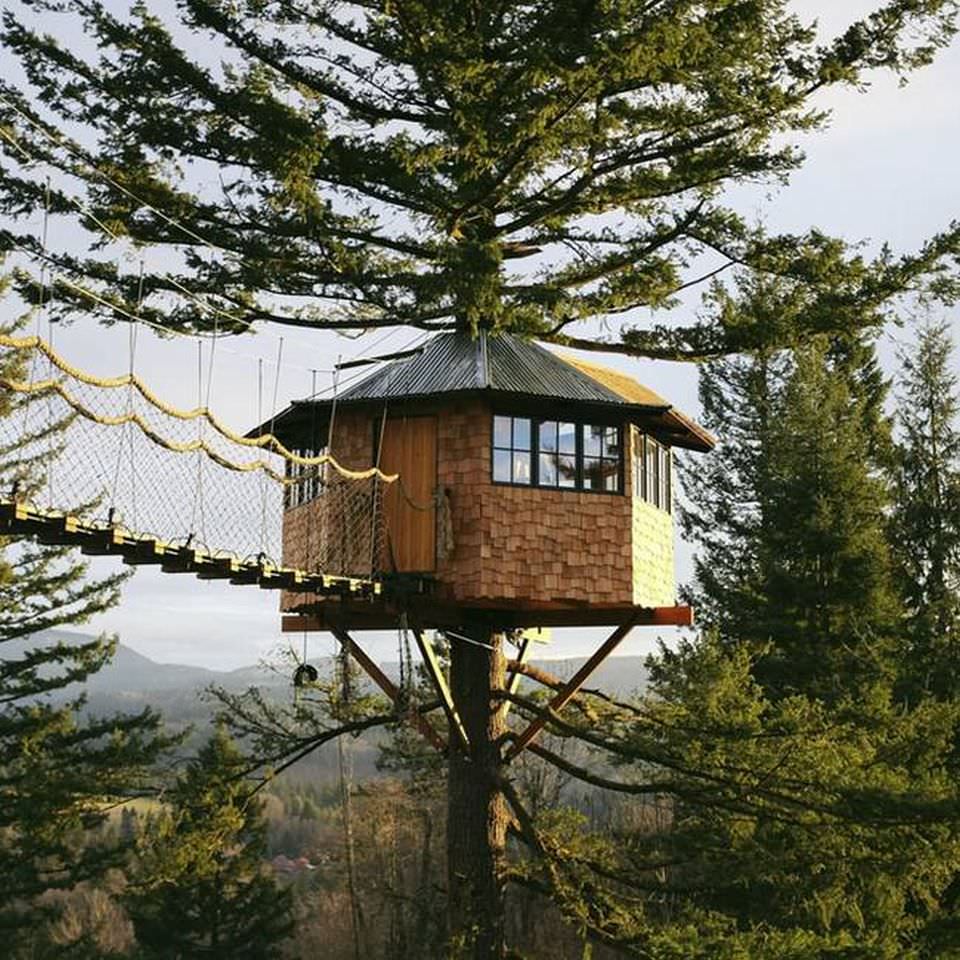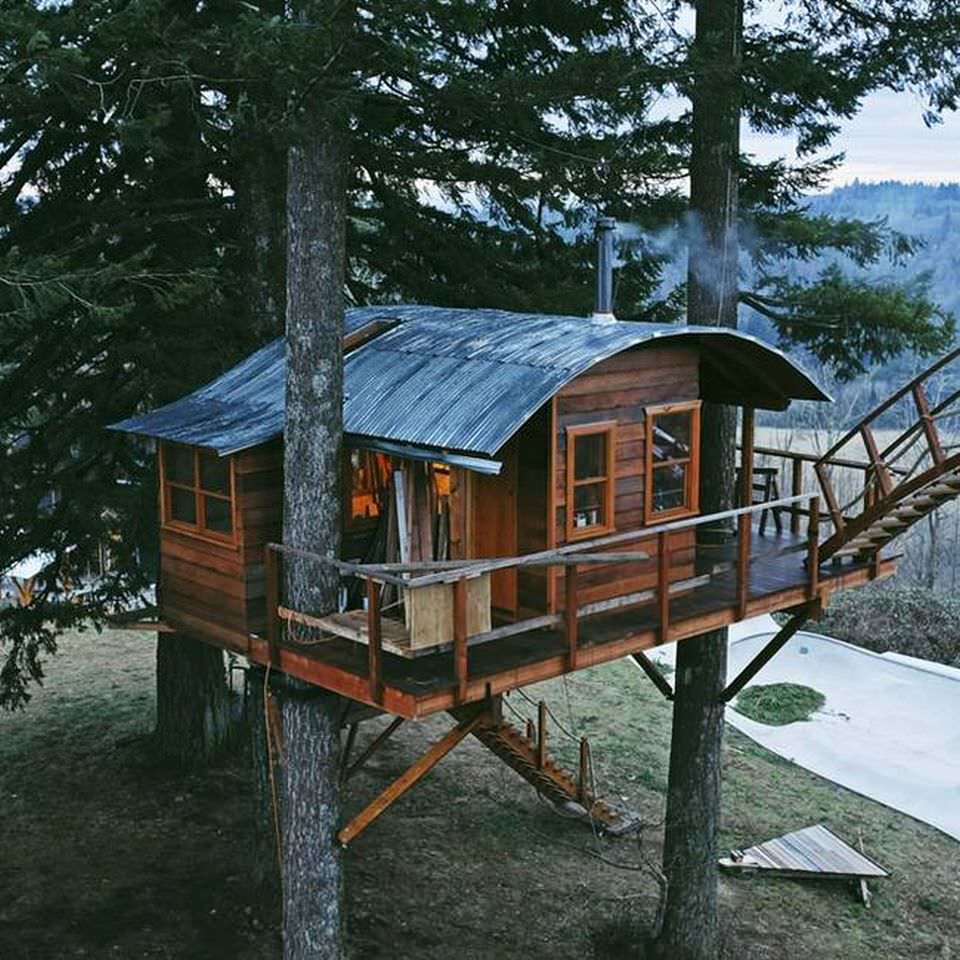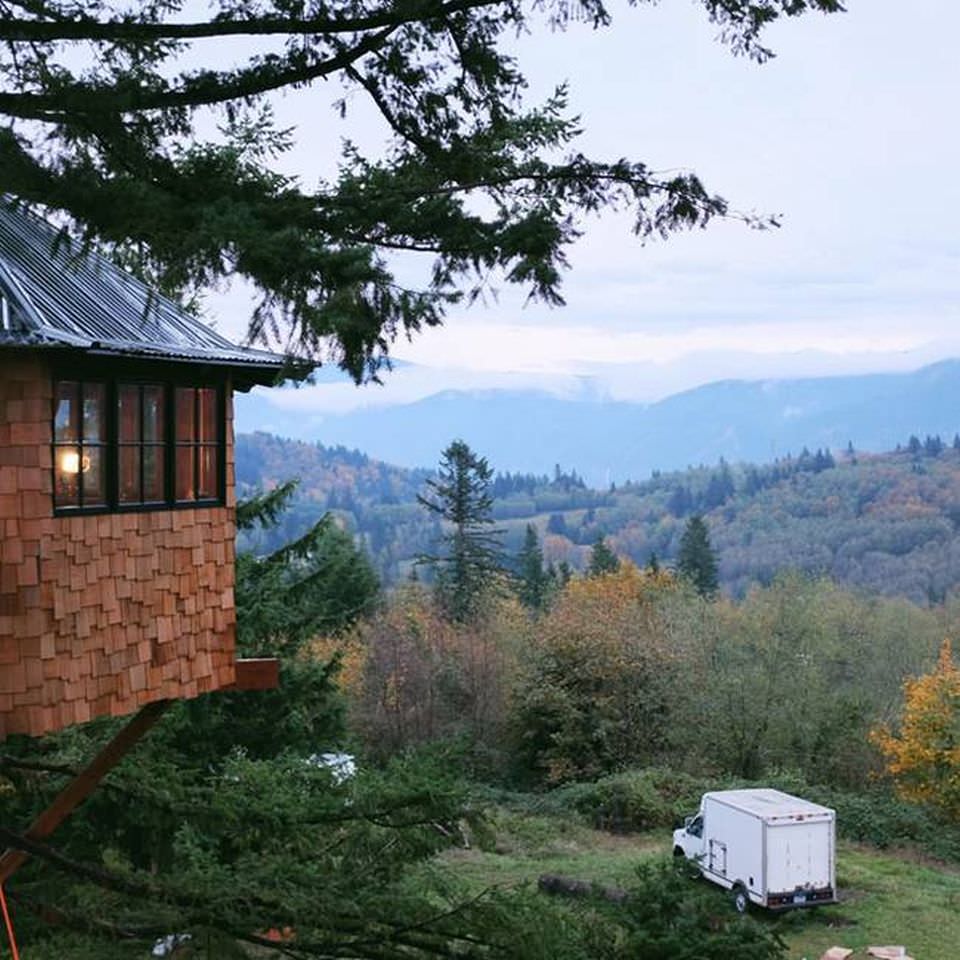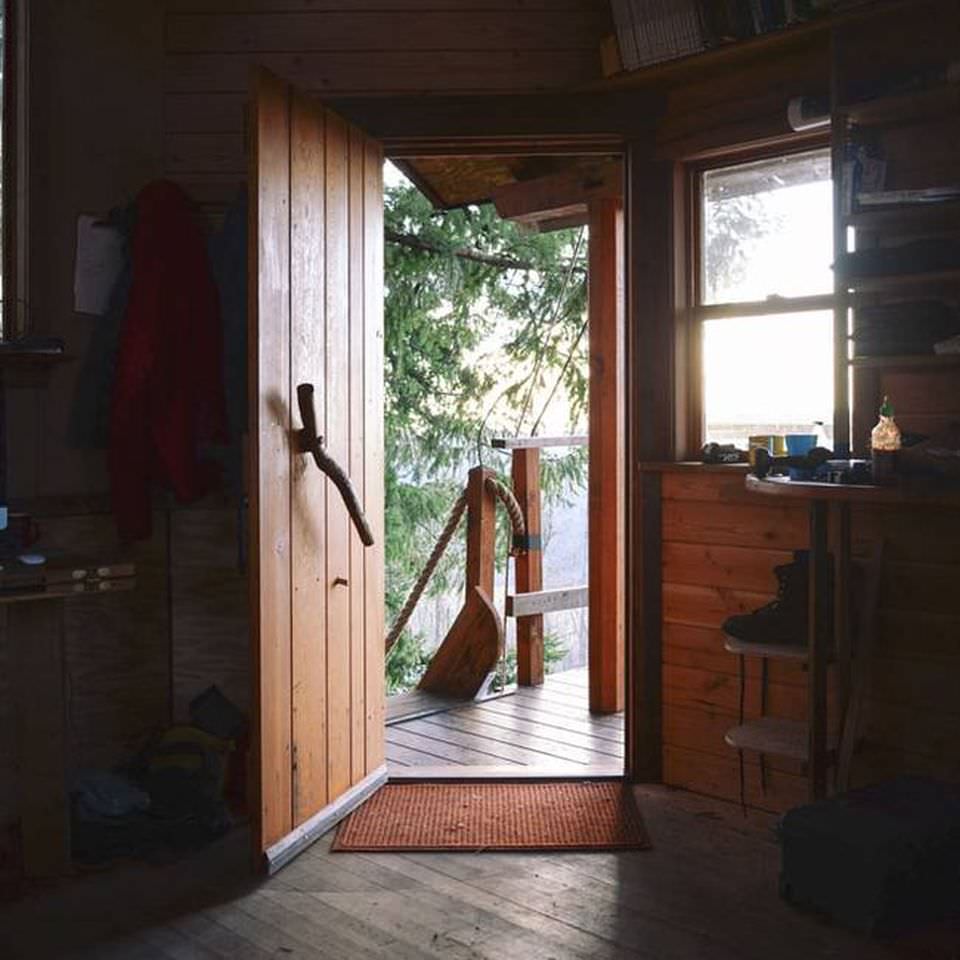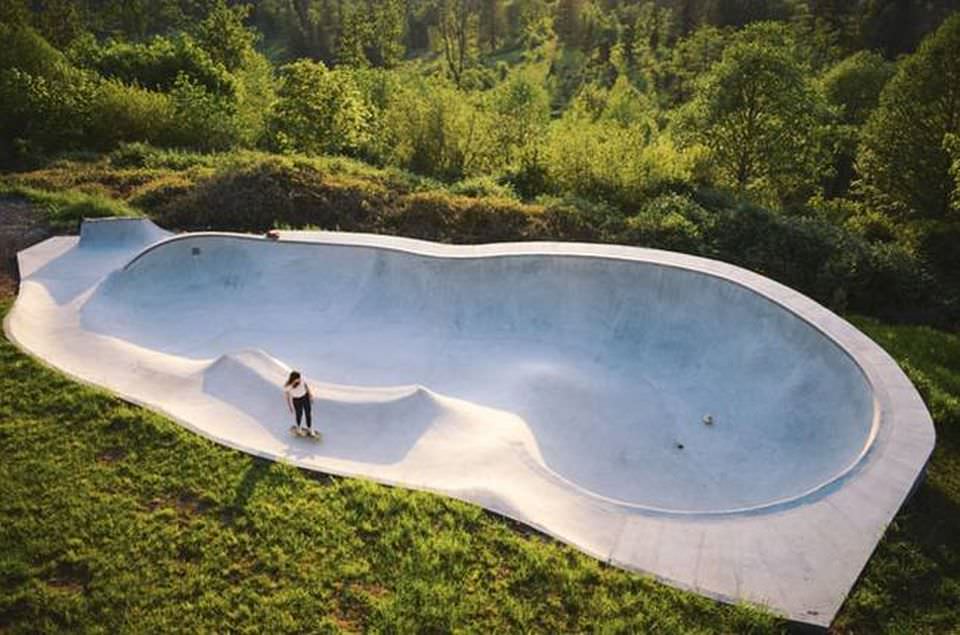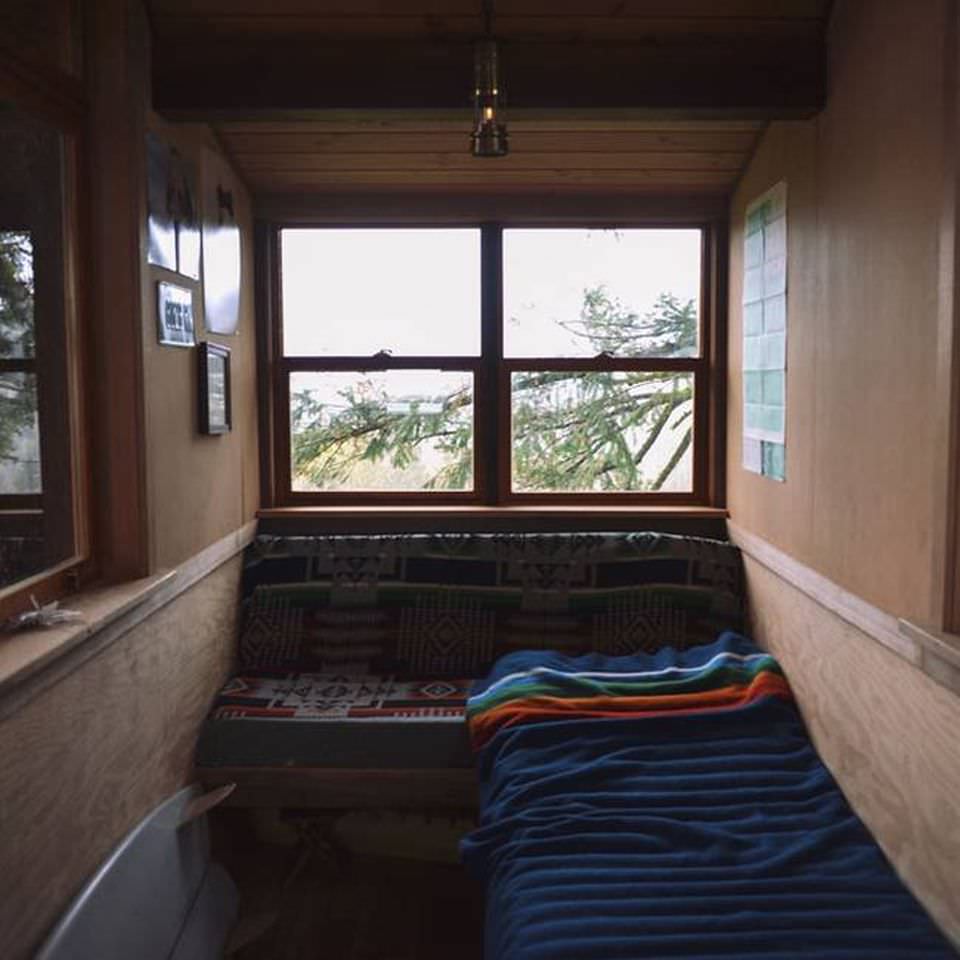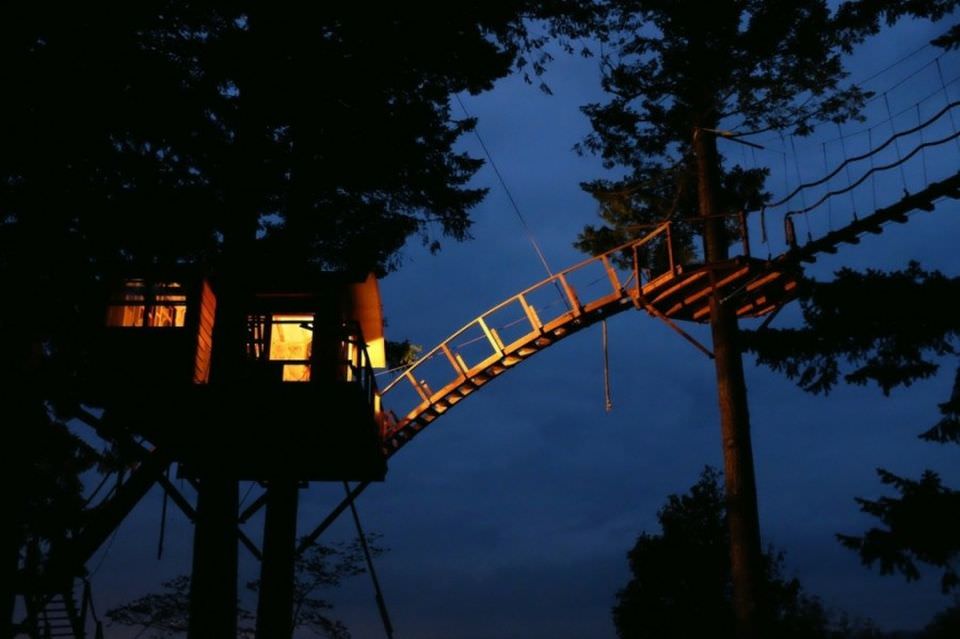 Via: Treehugger