While LG is honing its 88-inch 8K OLED display at CES, Samsung has gone even bigger with their 146-inch TV christened "The Wall". Yes, you heard that right! The South Korean electronics giant is touting it as the world's first consumer modular MicroLED 146-inch TV with a unique display innovation.
They call it self-emitting MicroLED technology having micrometer (µm) scale LEDs that are far smaller than conventional LEDs. The technology also shuns out the need for any color filters or backlight as it has its own light source.
The unique bit about this humungous display is that it modular in the sense that it can be scaled up or down in size depending on the needs of the user. This makes it ideal for homes where display screen needs to be customized depending on the interior space. The display has a bezel-less design which goes perfectly with minimalist interiors.
According to Jonghee Han, President of Visual Display Business at Samsung Electronics;
As the world's first consumer modular MicroLED television, 'The Wall' represents another breakthrough. It can transform into any size, and delivers incredible brightness, color gamut, color volume and black levels.
For now Samsung hasn't revealed any details about the pricing or commercial release of the display. However, it goes without saying that Samsung is going big with its modular display technology. On the other side of the grass, LG is sticking to its belief in rollable display which got a big upgrade at this year's CES.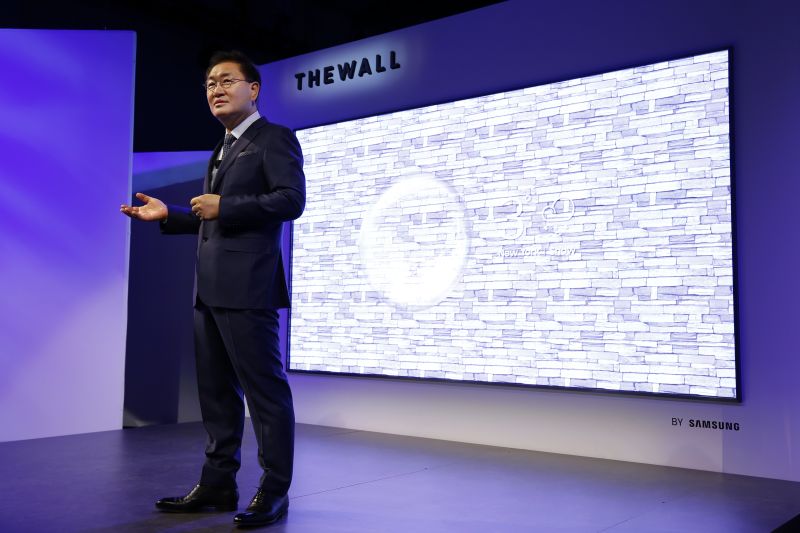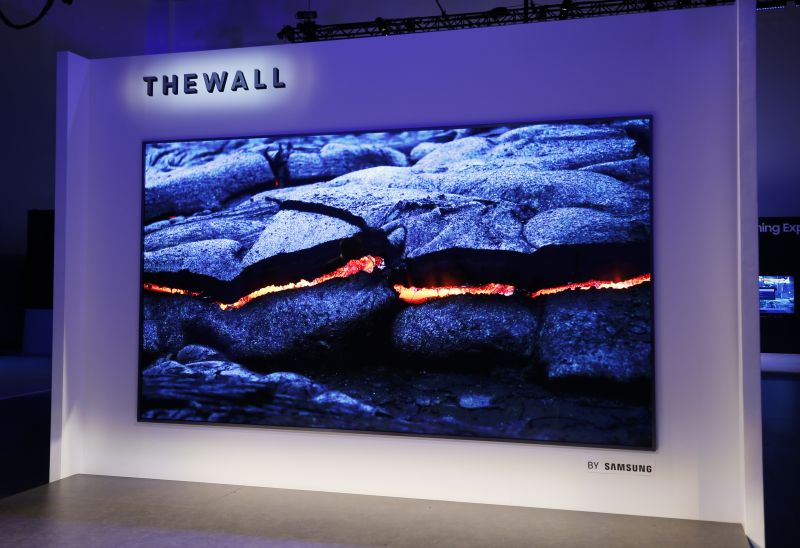 Source: Samsung