Russia-based design studio AMOD DOMA to add aesthetics in your kitchen has created super cute Christmas-inspired vinyl stickers to hold kitchen knife. The simple yet smart MAG stickers are discreet and innovative knife holders that bring both functionality and appearance in kitchen.
The magnetic vinyl stickers can be easily pasted on the kitchen cupboard, hence optimizing the space utilization in kitchen. Simple and durable in nature, the stickers are designed to hold any sharp silverware. Minimal in design the black colored stickers can turn any flat surface into knife holder.
Already available in knife shape, the young designers keeping Christmas in mind, has created these super cute Christmas Edition vinyl stickers in the shape of a Christmas tree. Measuring 20 x 29 cm, the stickers are accessible in two different shapes i.e. single tree and double tree. Provided with temporary adhesive, it also removes the worry of destroying the finish of wooden cabinets.
So, now flaunt your collection of kitchen knives with MAG stickers, as no shelving unit can flaunt them well like these vinyl stickers. Ideal for gifting purpose the MAG stickers will be an amusing gift for any kitchen enthusiast.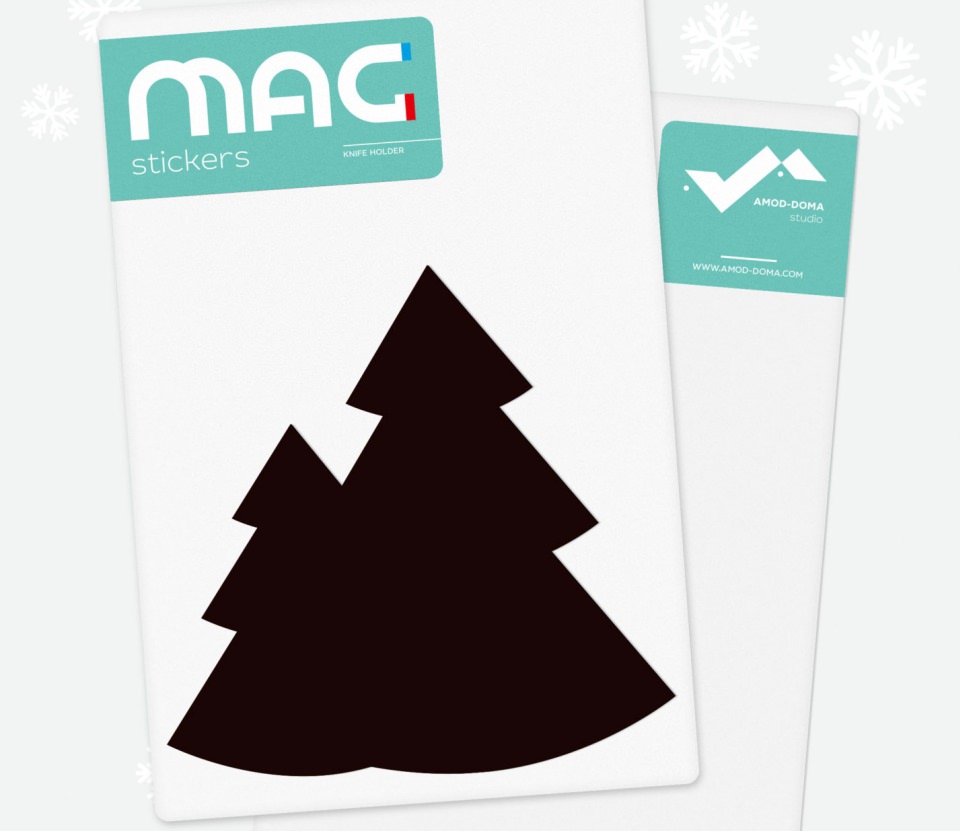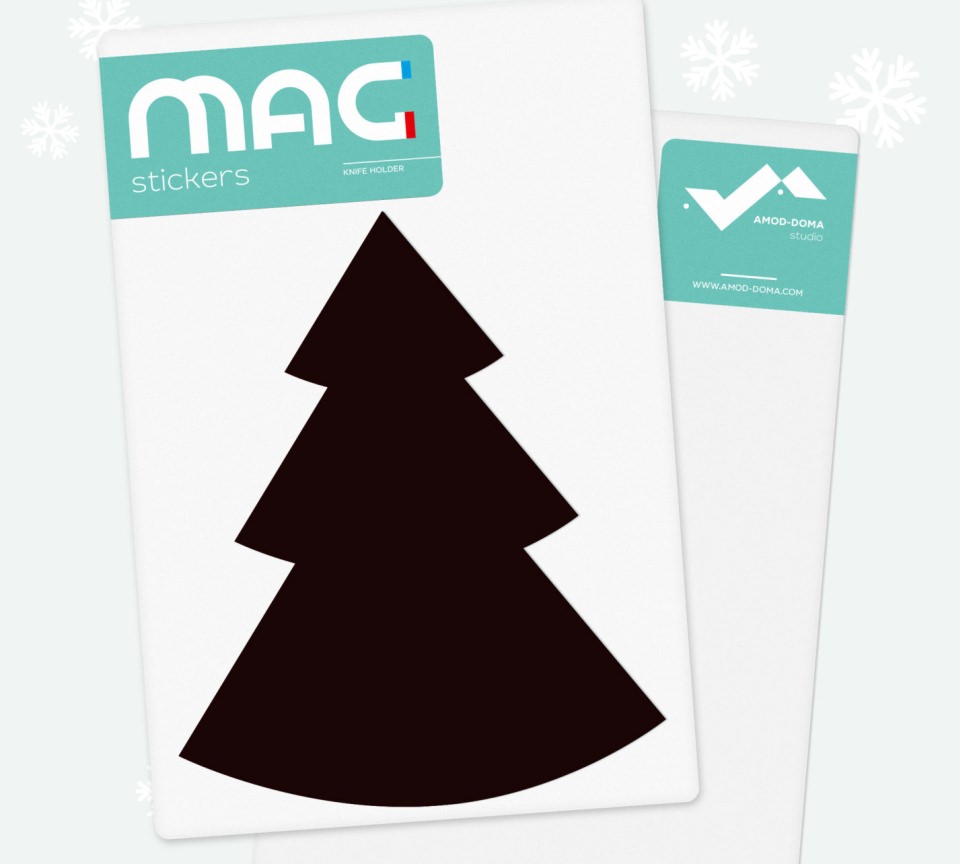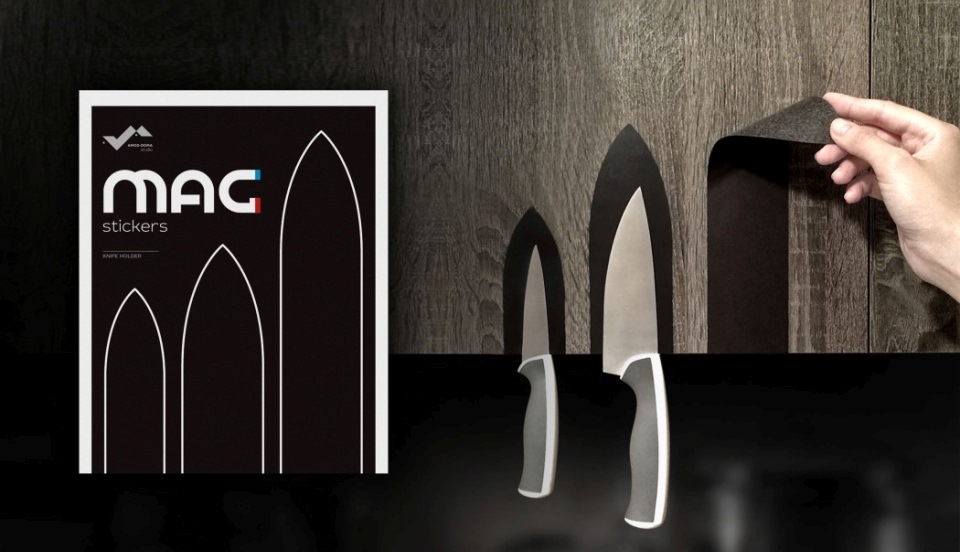 Via: DesignSpotter