Lagoon table is an eye-catchy piece of furniture made using wood or natural stone and blue resin to replicate seaside landscape. There are many Artists like Duffy London and Alexander Chapelin, who have apprised people of such ocean-inspired creations that serve as beautiful and functional pieces of art at home. These tables are made in different sizes, as per requirement of the user. The patterns and recesses on each tabletop is the most stunning thing, making them appear like a natural lagoon.
If you ask about functional and aesthetic value of lagoon tables, they can fit everyone's bucket list. They are a perfect combination of form and functionality with a tinge of opulence. With personalized options for sizes, they can even be used at dining room or as a side table at bedroom.
Here, we've brought you up with some fantastic lagoon tables that will help you a lot understanding how these lovely creations redefine the definition of elegance and functionality.
#1 Abyss lagoon table
This one-of-a-kind luxury table is sure to inspire you as its multiple layers of wood and glass come together to create a centerpiece that anyone would love to have in his/her living room. Built by Christopher Duffy of Duffy London, it can spur conversation for years to come like a lagoon.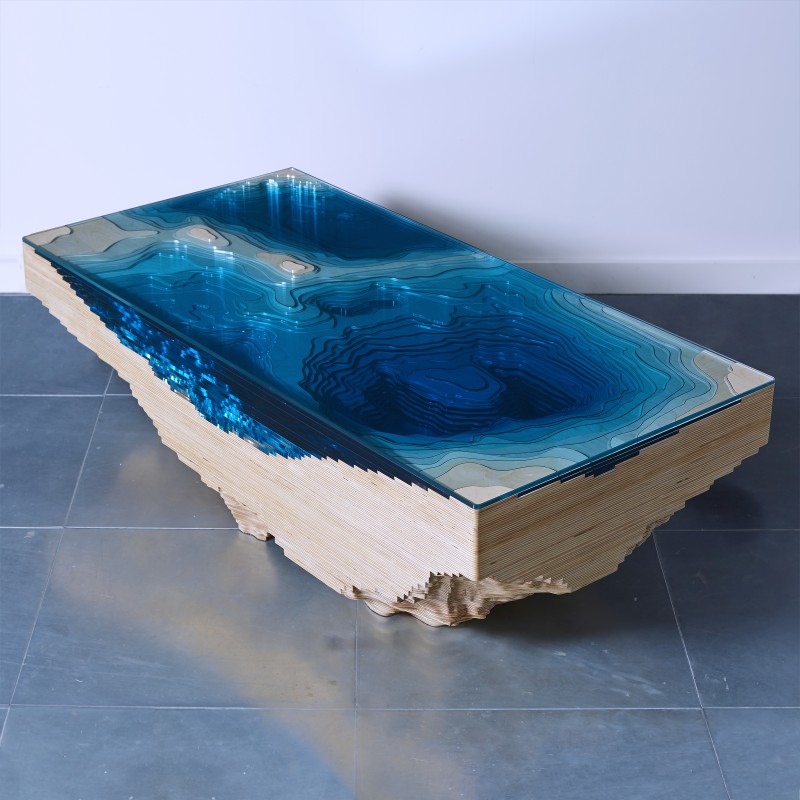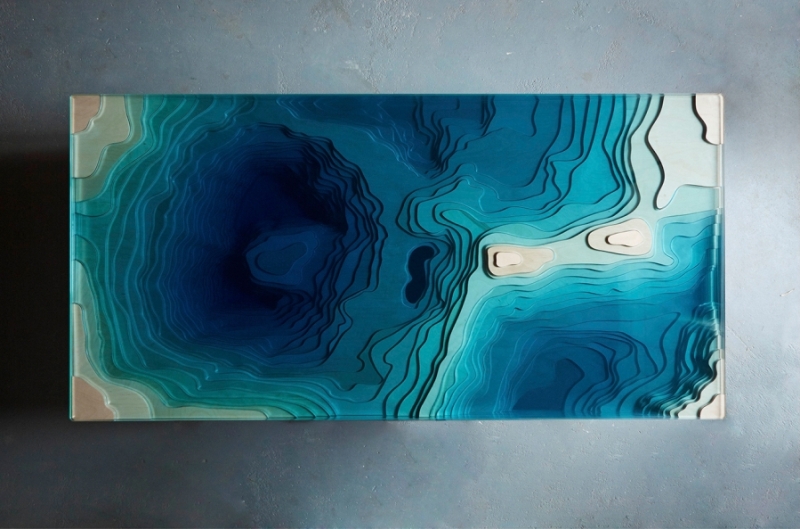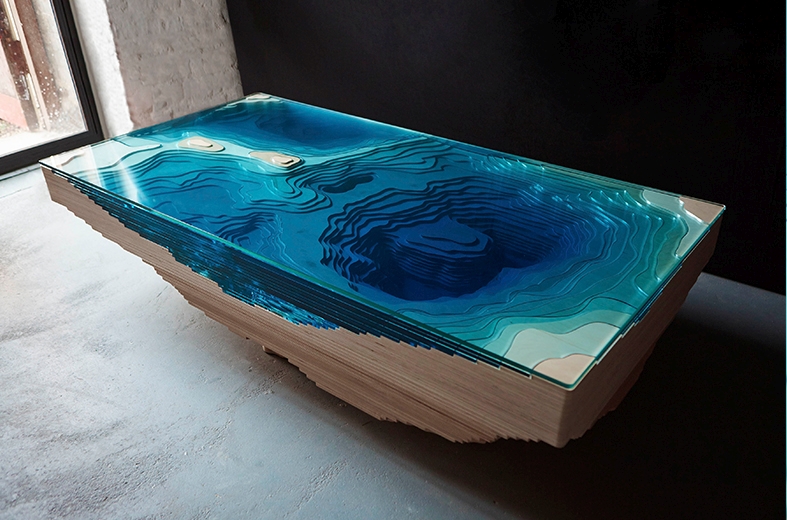 Also Read: 20+ Most Unique River Tables for Nature Lovers
#2 Abyss horizon table
It is also another wonderful creation from Duffy London. The Abyss horizon table is handcrafted using sustainable materials sourced from the capital of the UK. It is made out of sculpted glass and hardwood. Amazing, right?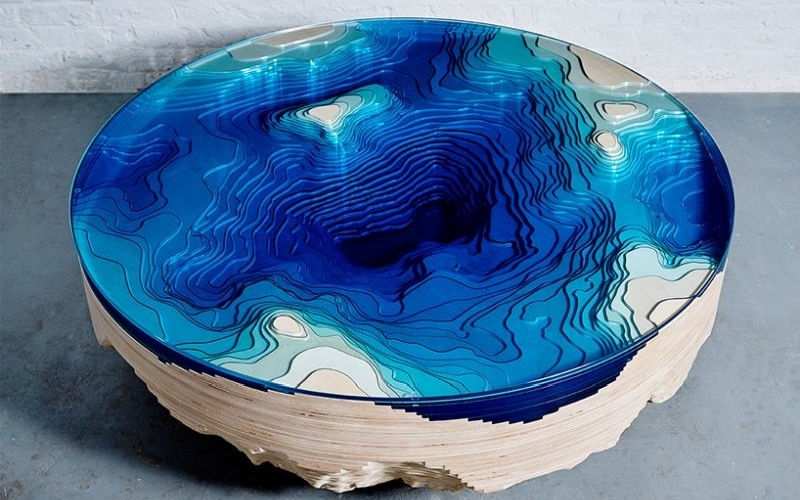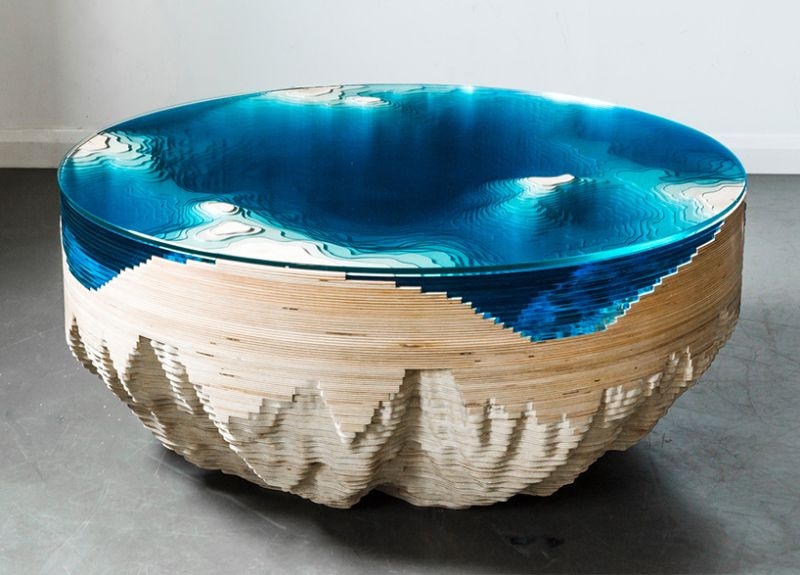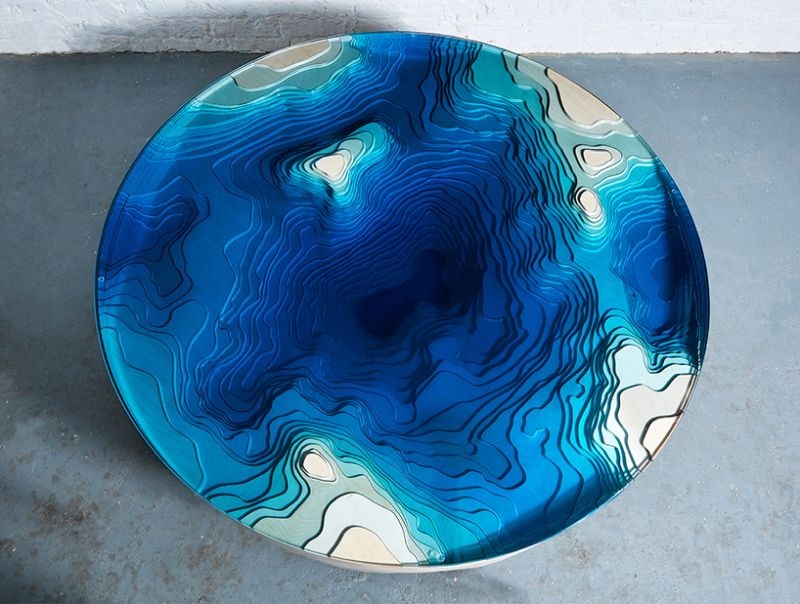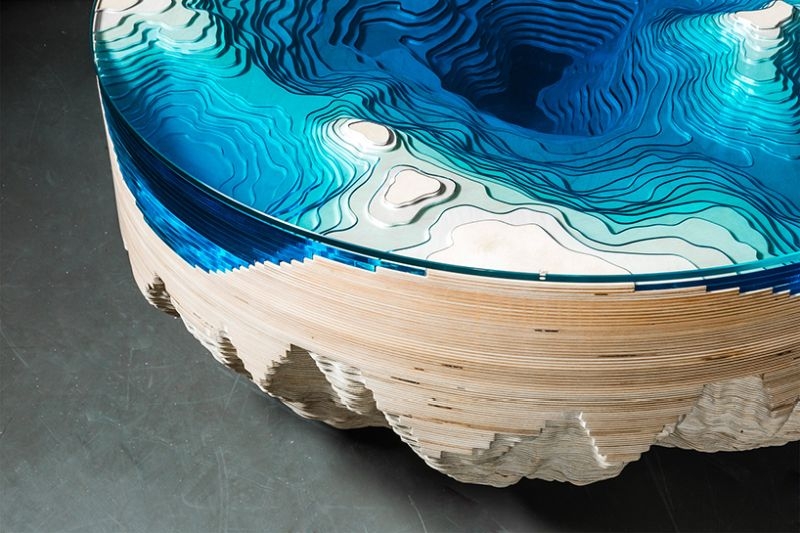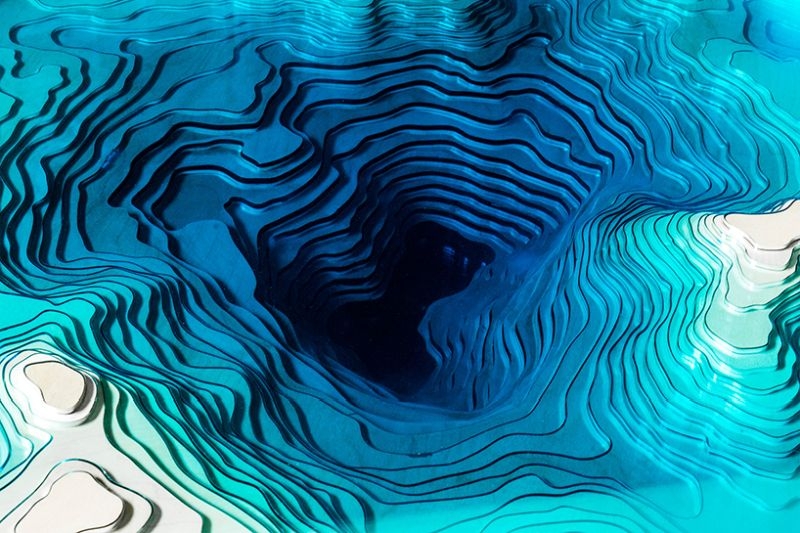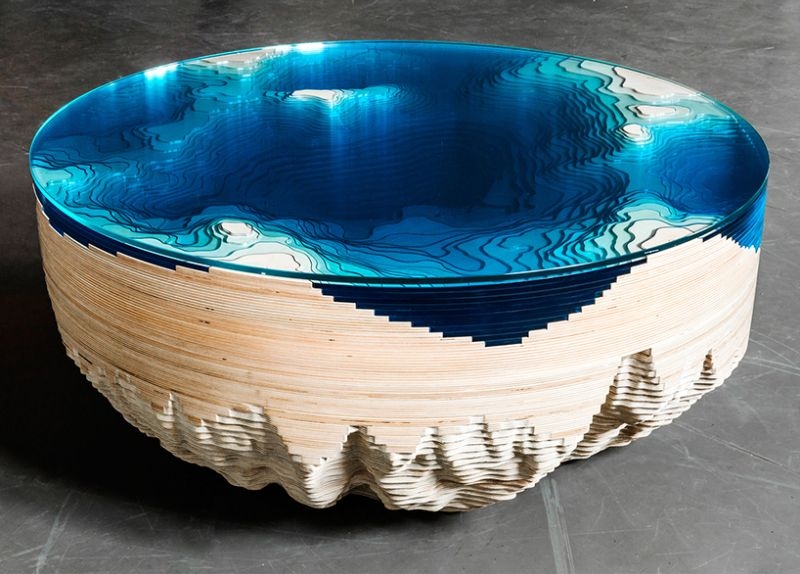 #3 Kraken Abyss table
Built by Christopher Duffy, this table features an eye downwards – looking to the depths of the ocean to dream up a dramatic new coffee table that introduces the illustriousness of the big blue to the interior.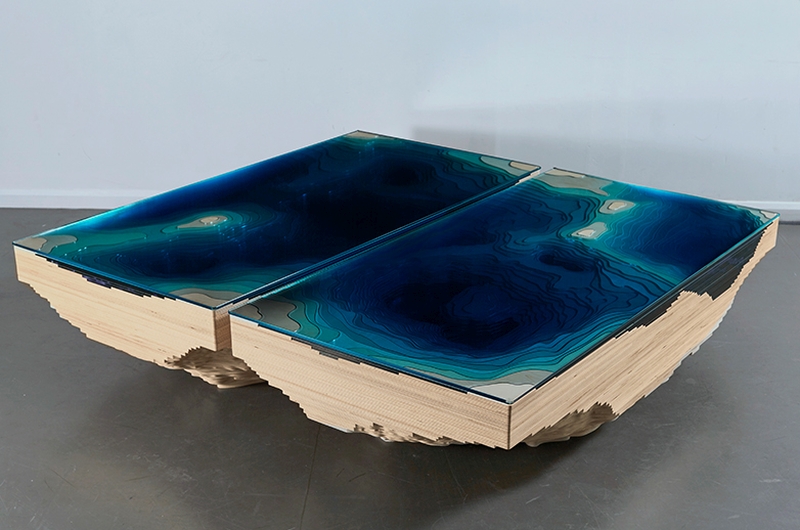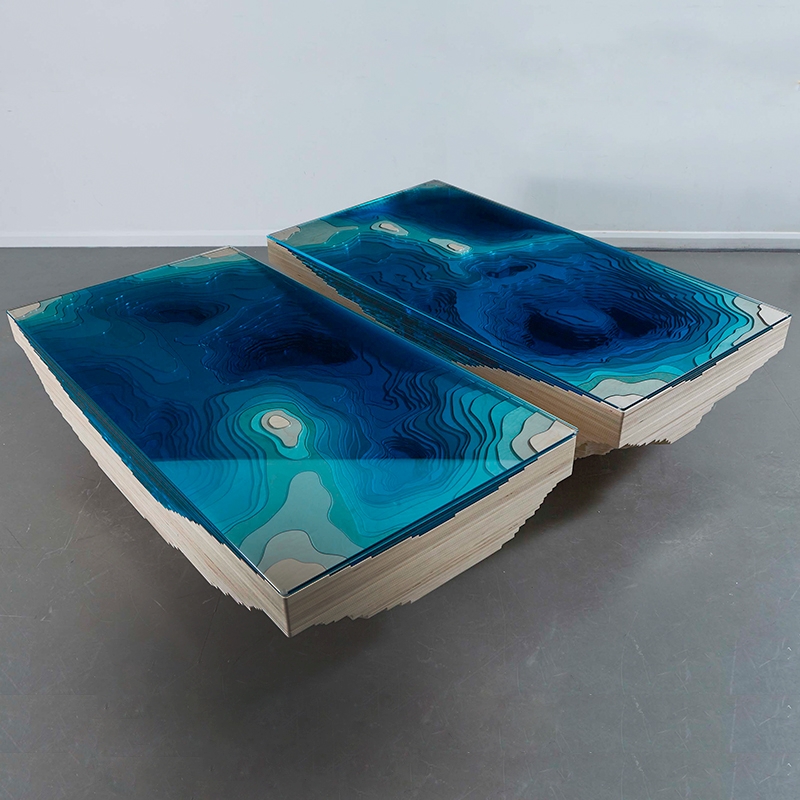 #4 Nature stone and resin lagoon table
A truly masterful table should be unique, visually appealing and usable. Alexander Chapelin says that "It must have a story, a soul, and something to tell. It has to be contemporary and surprising." The soul and story of this stone and resin coffee table begin with crafting a base of natural stone, carved to replicate earth's plateaus and cliffs as they plunge deep under sea level. This wonderful furniture piece is made by Alexander Chapelin of LA Tables.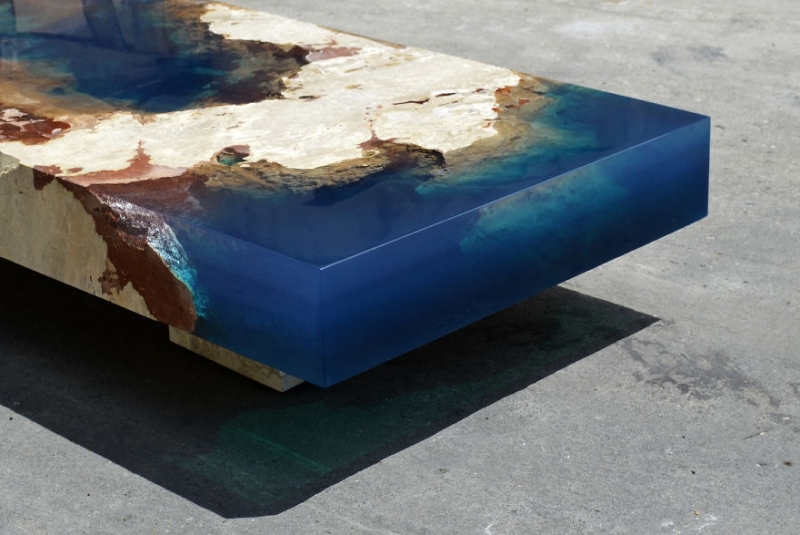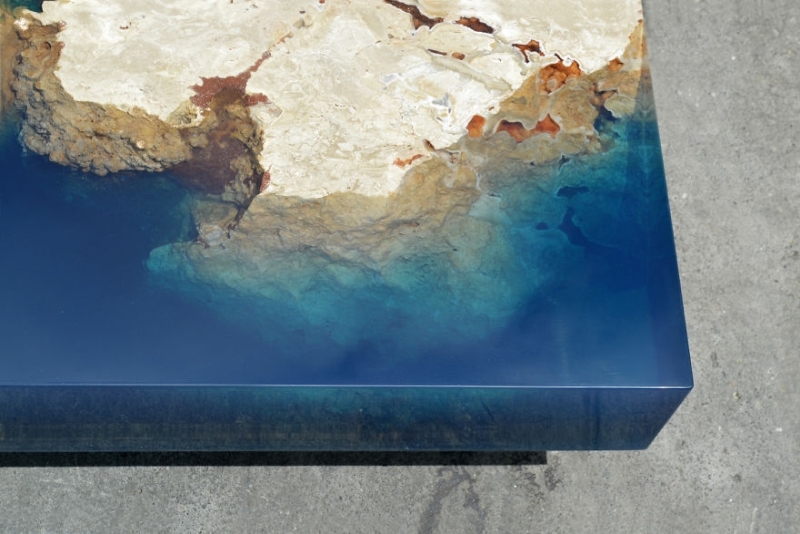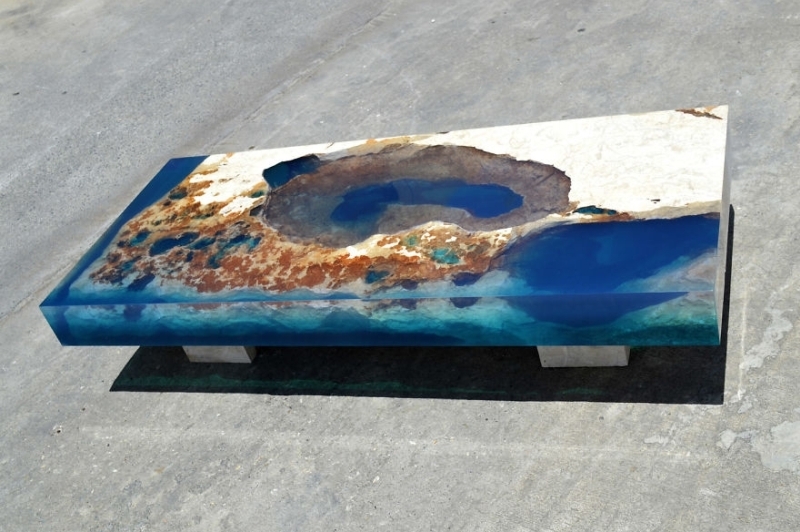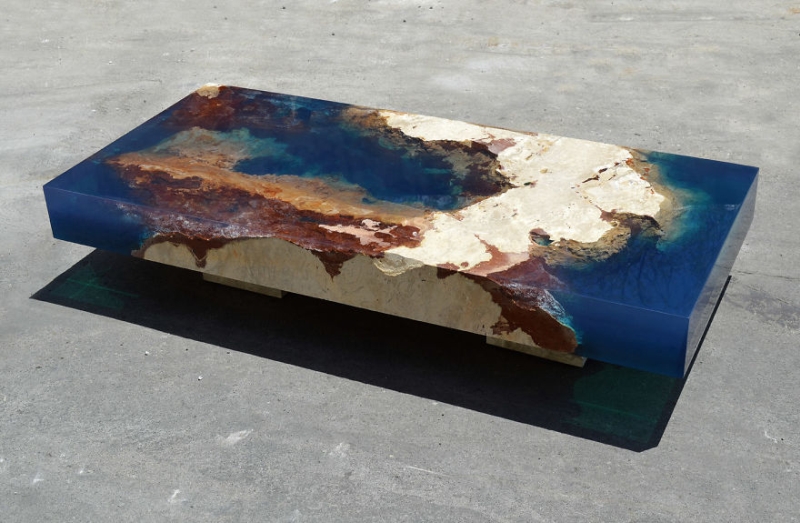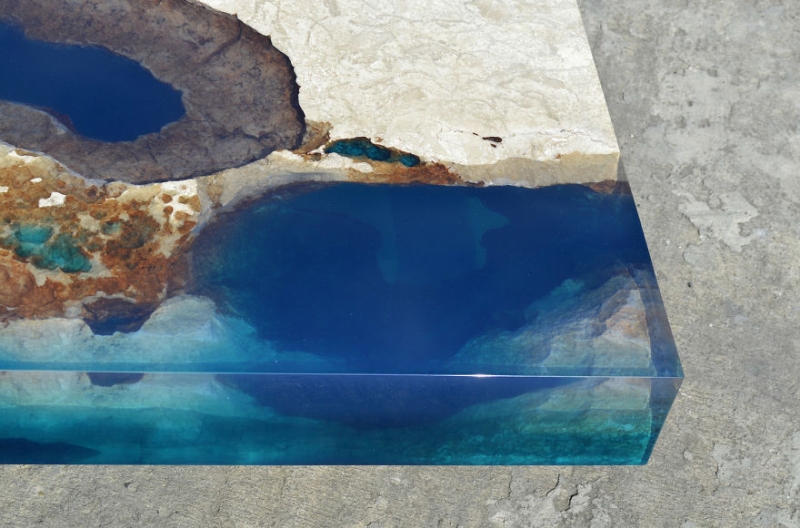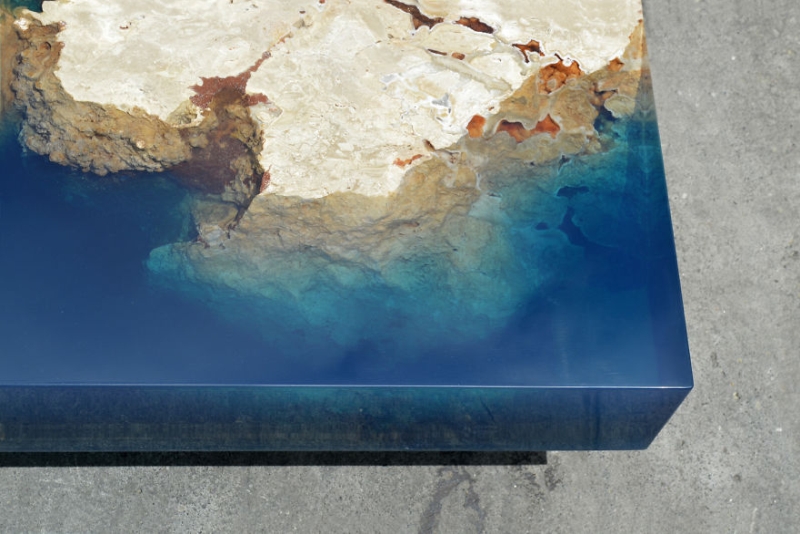 #5 Starry sea table
If you love the reflection of the stars on water, the Starry sea table by Alexander Chapelin can be a wonderful addition to your home. This spectacular furniture piece incorporates both, stars and sea in a single unit. The specialty of this table is the built-in Wi-Fi-connected array of LED lights that offers 300 hours of illumination in just a six-hour charge.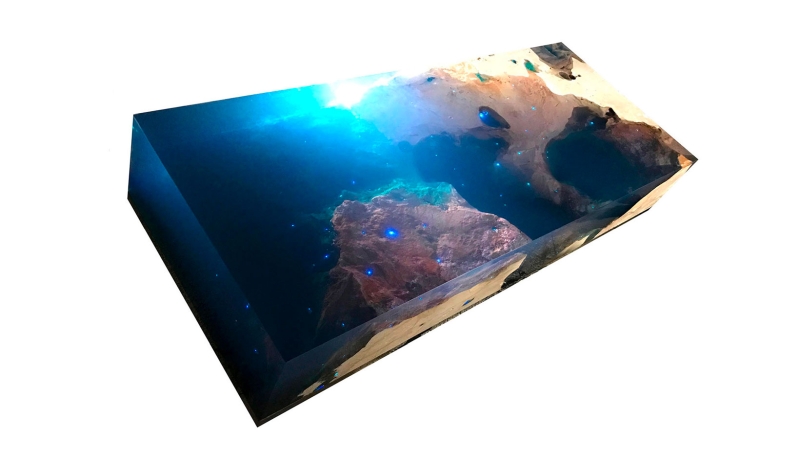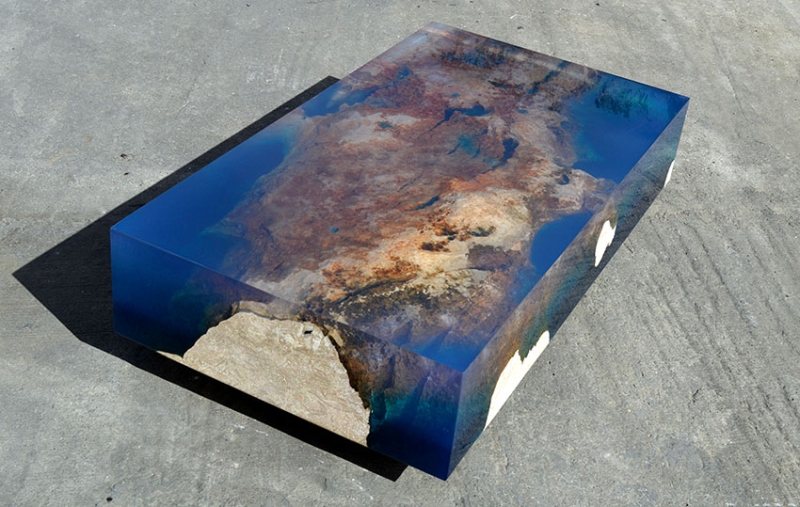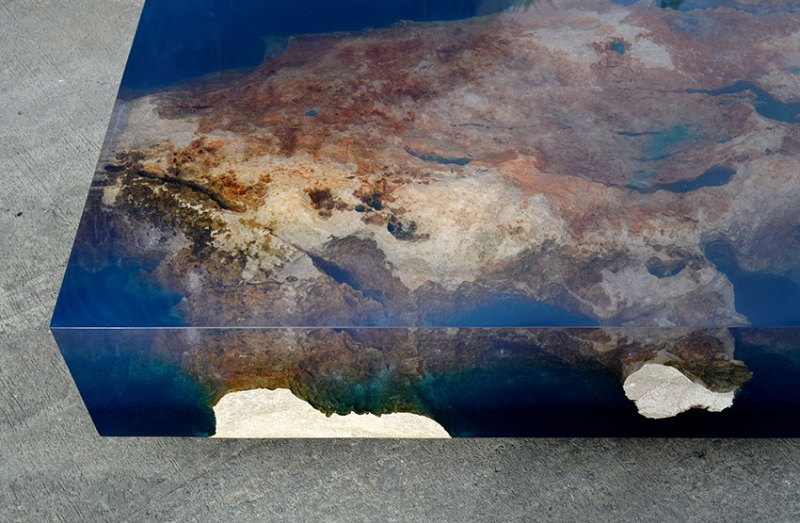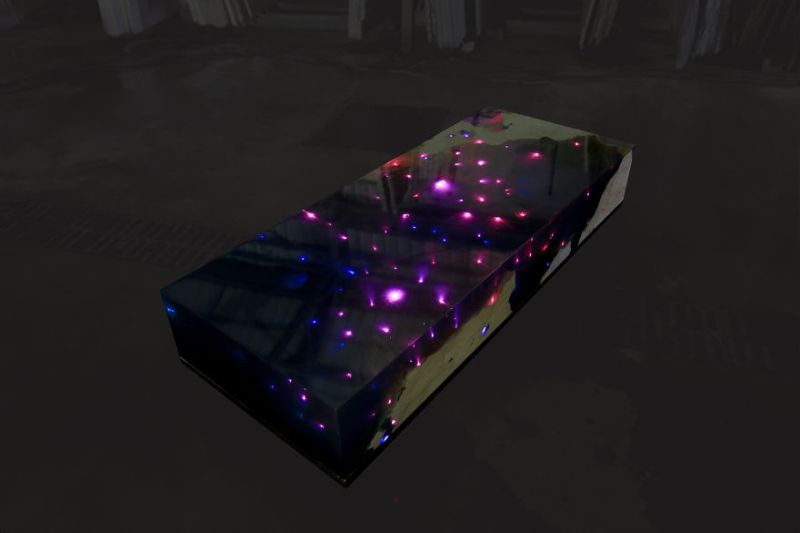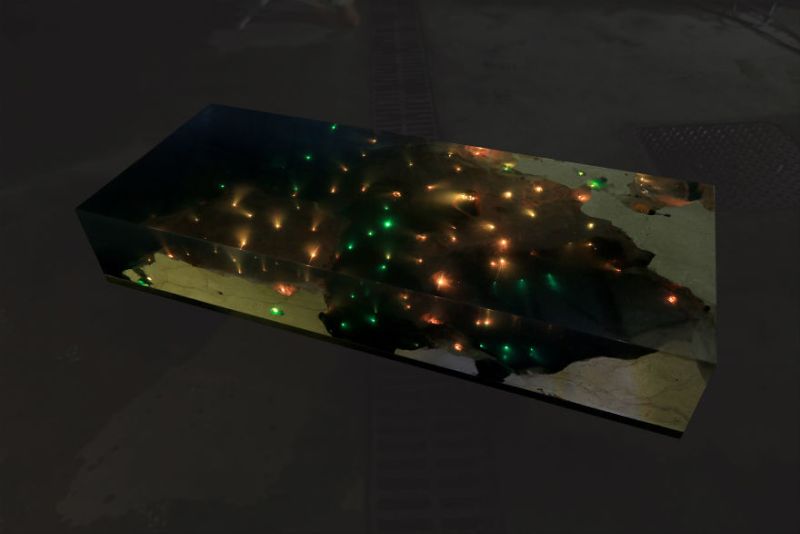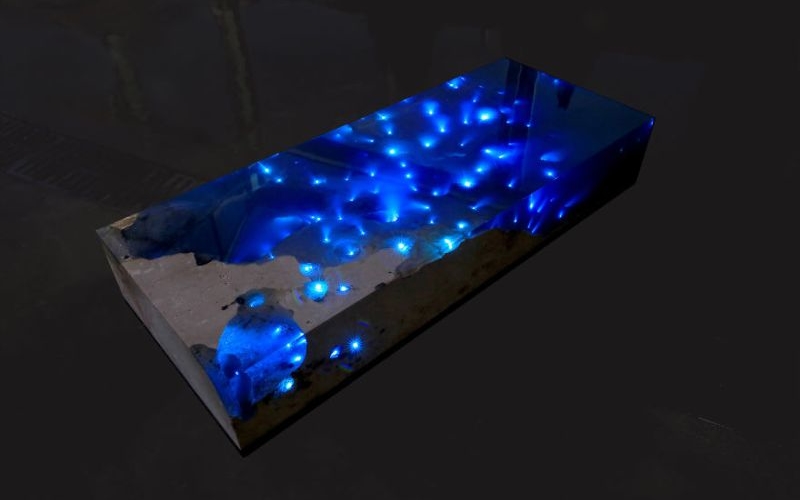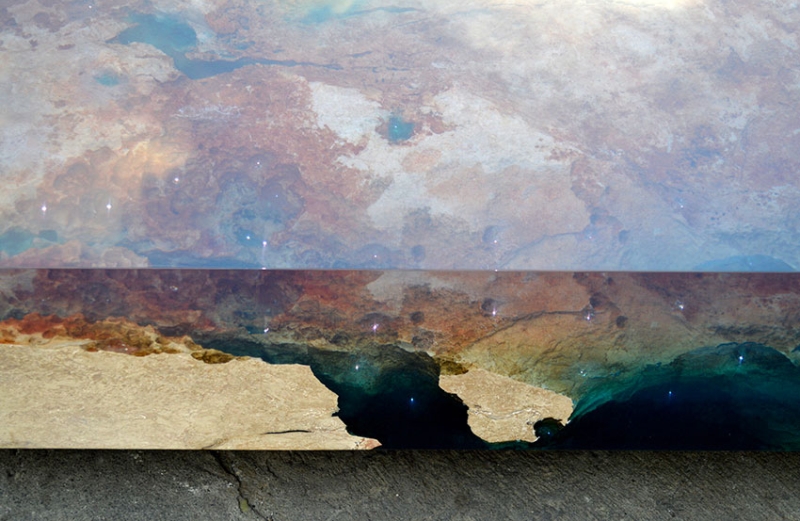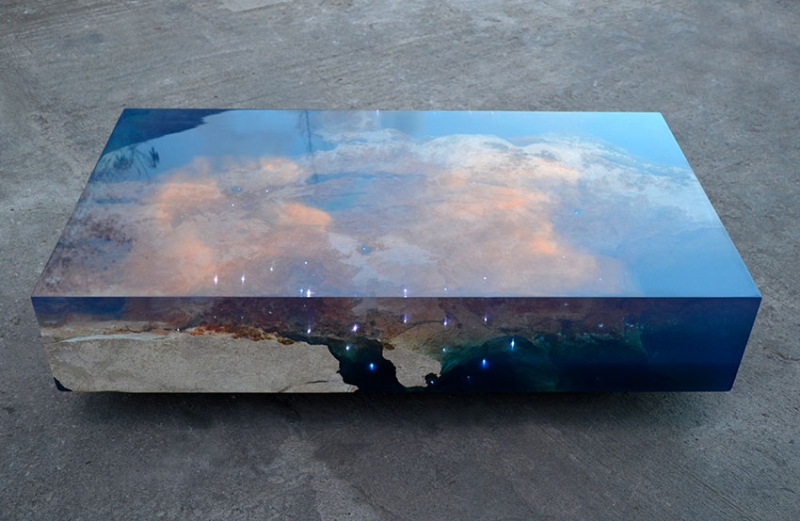 #6 Lagoon table by Alexander Chapelin
This lagoon coffee table brings waves of Caribbean sea into your contemporary home. It is made from travertine and resin. The warm tones of wood beautifully mashes up with soft appearance of resin to form a picturesque blue lagoon on the tabletop.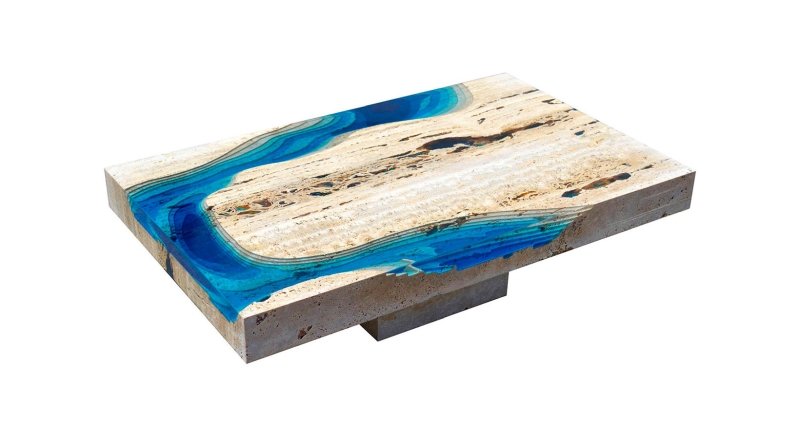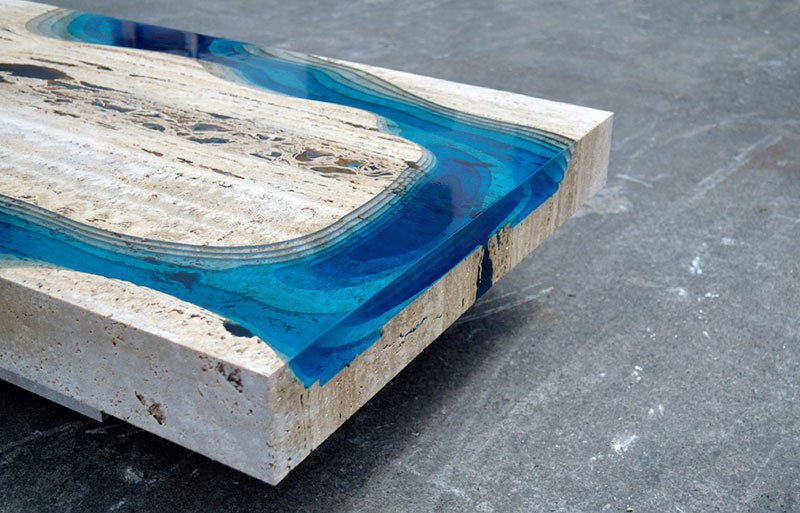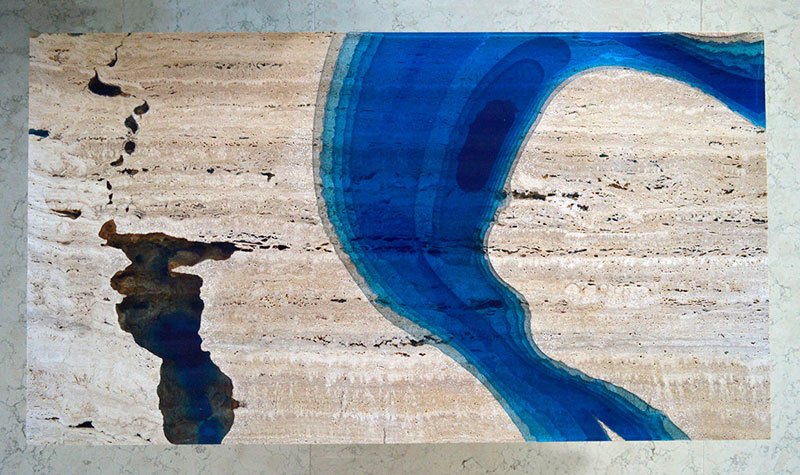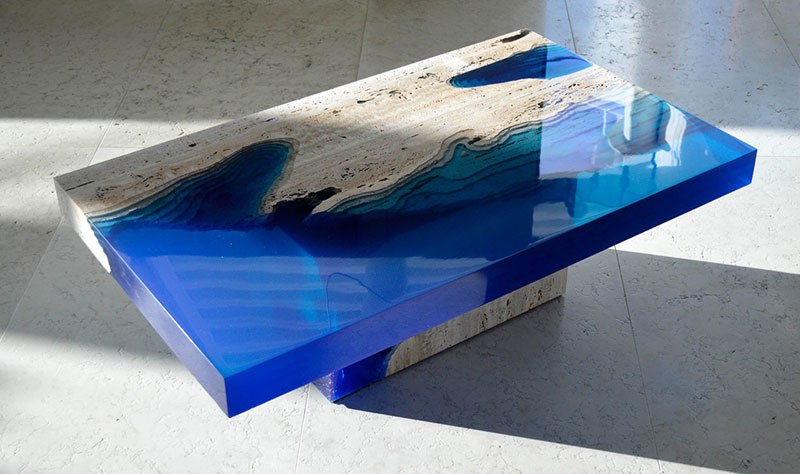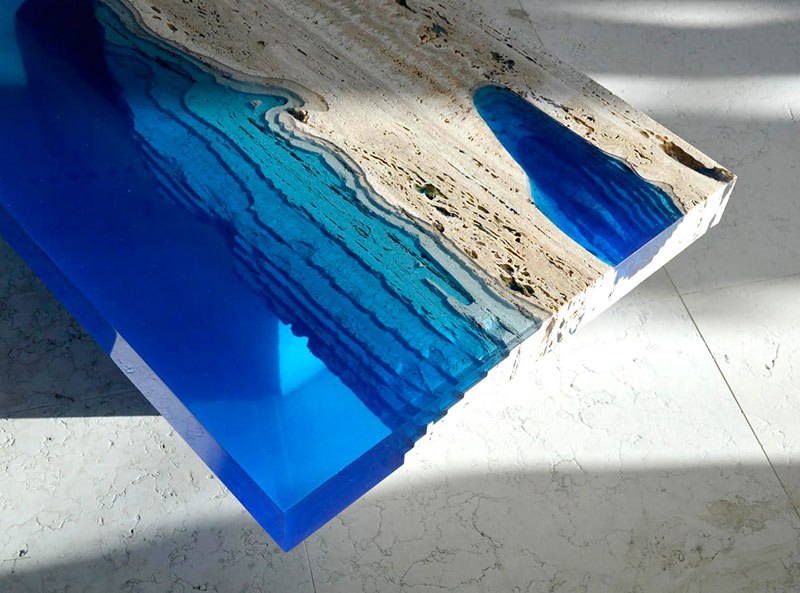 #7 Ocean terrazzo table
The Gyro coffee table is made from ocean waste. Hard to believe, but Brodie Neill – an Australia designer now based in London – has made this possible by collecting tiny pieces of salvaged plastic from beaches around the world, including Tasmania, Hawaii, and Cornwall, and later transforming into beautiful furniture pieces. Neill imagines plastic as a commodity, not waste. In this way, he wants to return plastic to the economy and remove from the environment.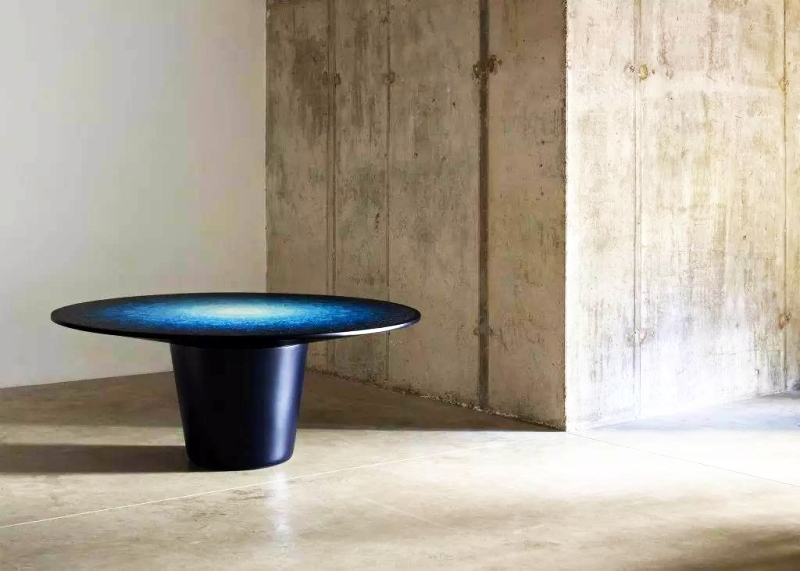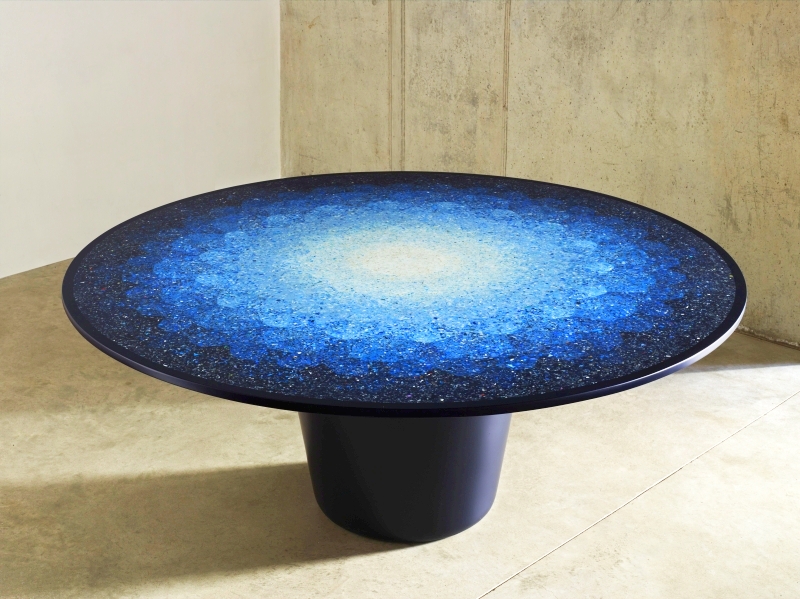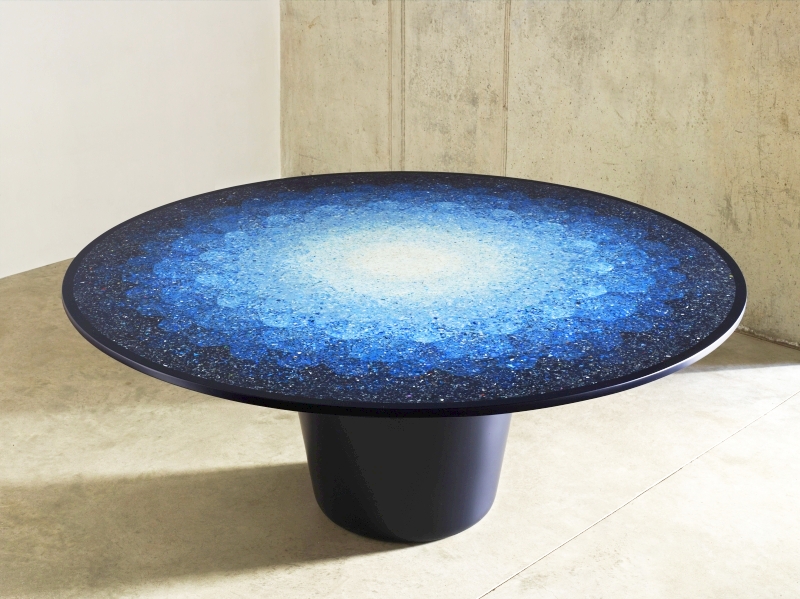 #8 Framed ocean table
Framed ocean coffee table by Lee J Rowland tends to throw a sea green hue across the room it is placed in. It is framed with machined aluminum, and has simple features making it more interesting. More we look at it, prettier it becomes.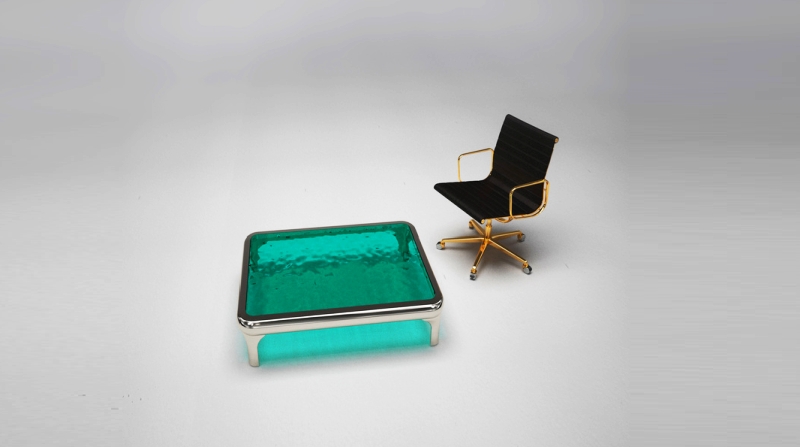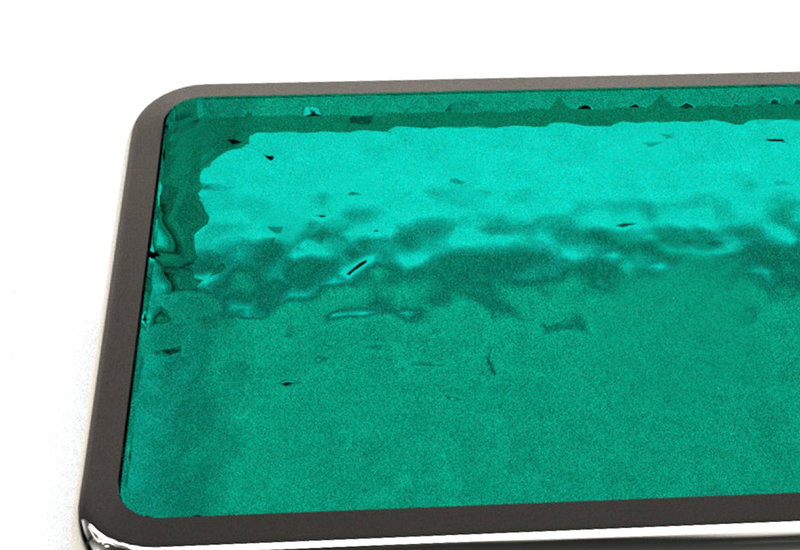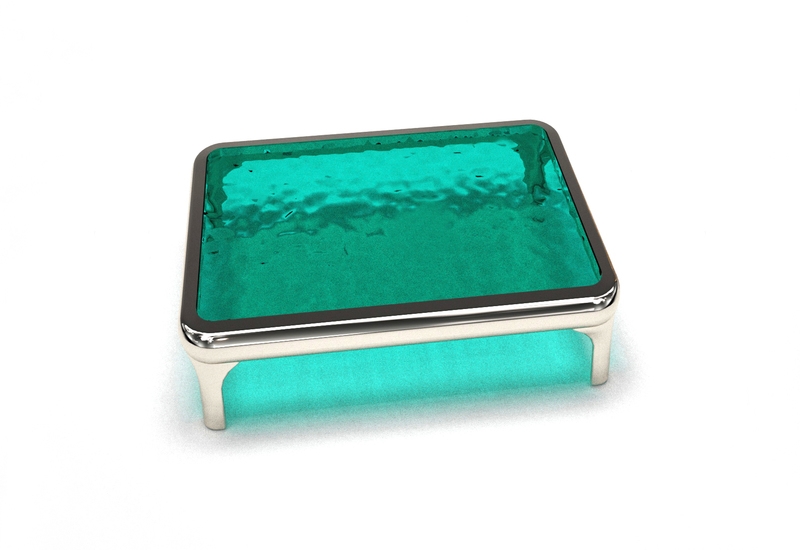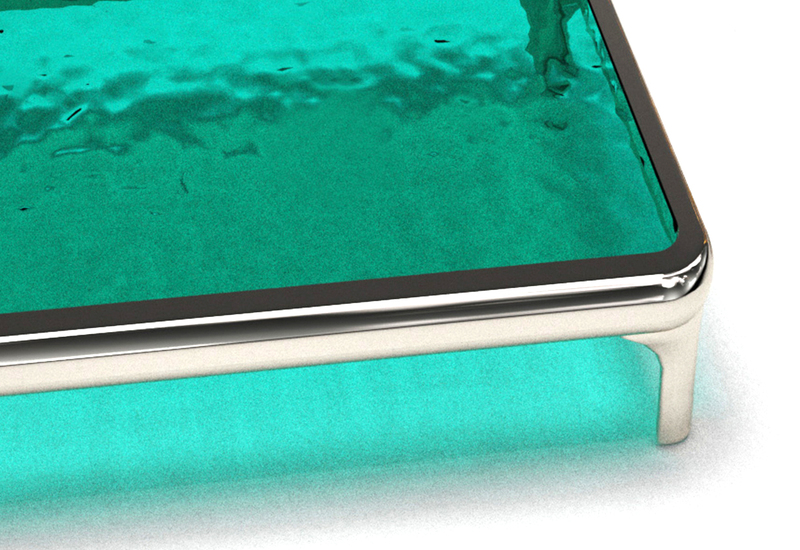 #9 Ocean table by Gaetano Pesce
Designed by Gaetano Pesce, this limited-edition table looks like a photograph of an ocean enveloping a small island. It is designed to reflect a bird's-eye view from 30,000 feet above the ground level. The ocean table is so wonderful that you will be amazed to see its minute details.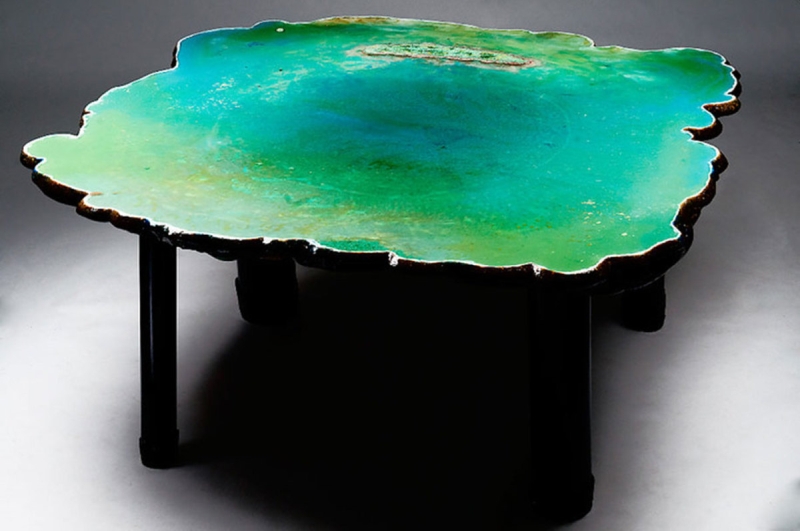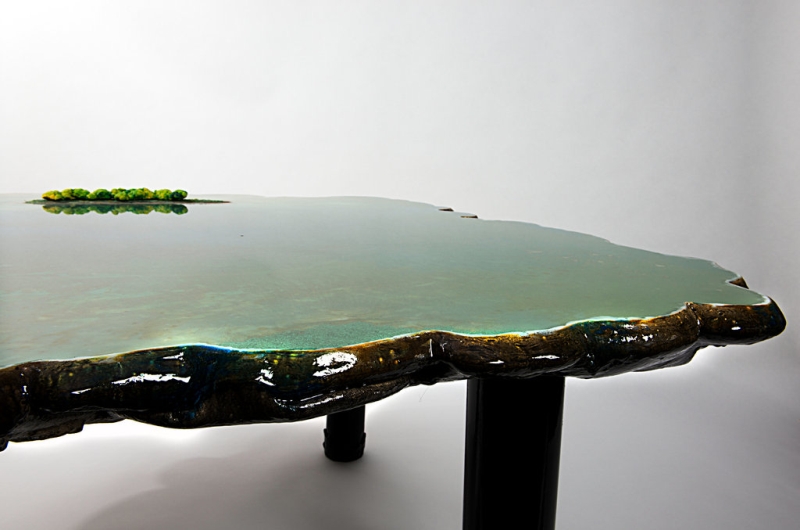 #10 delMare water table by Eduard Locota
The delMare table mimics water bodies, and ocean waves, while you sip coffee sitting alongside. This water table is distinguished by its uniquely-crafted shape that draws becomes a cool attraction at any type of home interiors.