Being in prime fitness is what we all crave for. And gymnasium is the place we head towards to stay motivated for a long duration of time. The usual gyms can get a bit boring and monotonous, so we all look for something different. So, how about gyms that float on water, giving you that thrill of working out on serene waters amidst a beautiful dusk? Read on, and enjoy a few floating gyms that'll make you forget about gymming at home or at the local gym.
# Paris Navigation Gym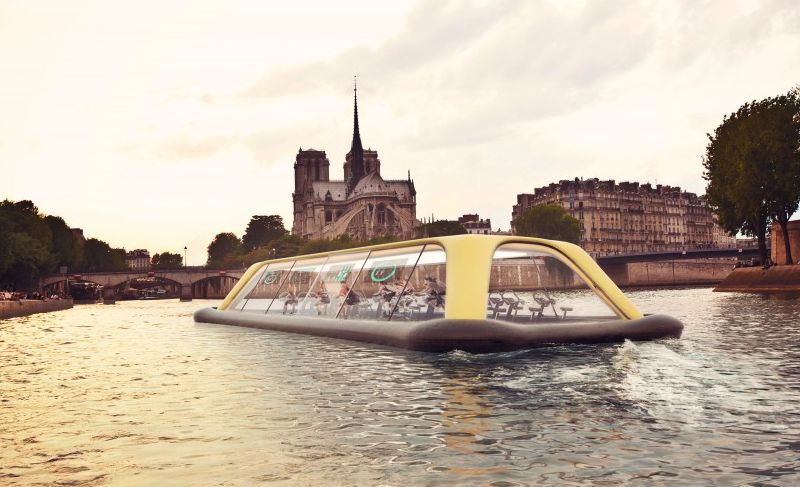 In Paris, an Italian firm Carlo Ratti Associati had something up its sleeve for motivating people to start gymming and staying fit. In collaboration with fitness equipment manufacturer Technogym, architecture group Terreform ONE and Urban Regeneration Institute (URBEM) they have designed this 65-feet-long human-powered boat.
It can haul 45 people at one time as they help move the boat forward with their fitness activities. It has panoramic windows on all sides for enjoying stunning views while pedaling your way to fitness.
The project is currently in its final phase of development, and pretty soon we could expect it to be propelling forward in the waters in Paris.
# River Gym

It's all good burning the calories in the gym, as you get fitter than ever before. But all that energy all goes to waste. Just like the novel idea of Paris Navigation Gym, Mitchell Joachim wants the people of Manhattan to propel forward in a futuristic boat which is powered by human effort. This is River Gym, a human-powered floating gym which is the idea of personal trainer Douglas Joachim and architect Mitchell Joachim.
This visionary project is still in its concept materialization stage, and it would not be long before people in New York City could be seen working out inside the floating pod on a beautiful morning.
This fresh idea won the third place in New York Magazine's 2005 Create a Gym competition.
# Floating Training Center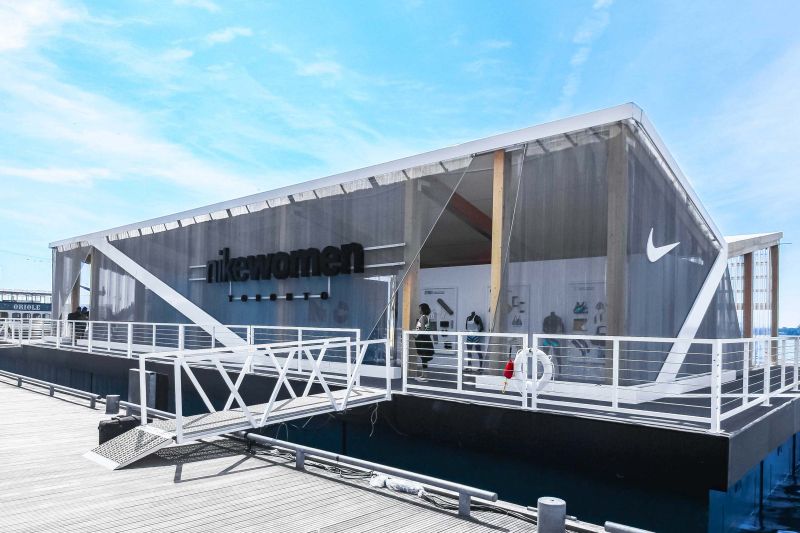 As a part of the Nike Women Village, Nike Crystal Coliseum designed by Astound and Tangram for the Nike Women's 15k Race. The specially designed floating barge provided ample space for women to carry out their workout regime. This floating gym was there on top of Harbourfront Centre, Lake Ontario for a duration of four days, during which 33 training classes were conducted. These training sessions were conducted by Nike trainers.
The lucky ones also got the change to try out Nike's latest range of products like footwear. Definitely it was one amazing experience for the participants as they pushed towards prime fitness while overlooking the beautiful waterfront. The floating gym was not propelled/powered by human effort, but still the ladies burn a lot of calories on-board.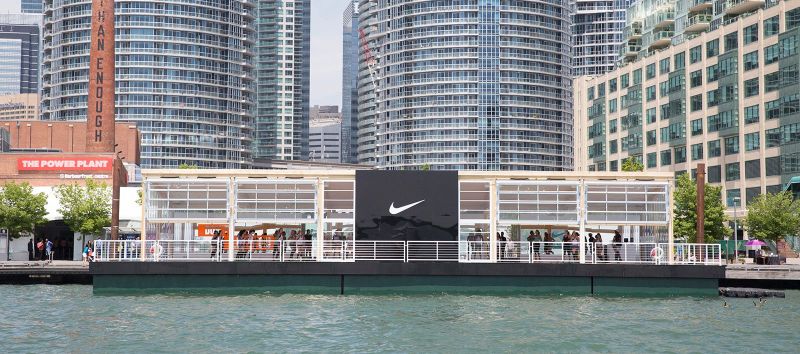 Floating Jungle Gym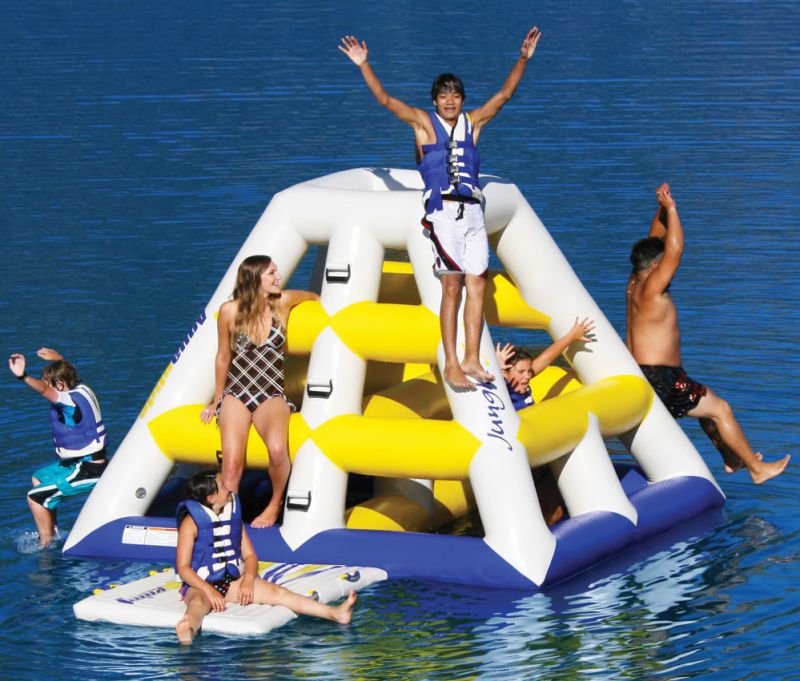 Finally a floating gym that you can dream about and own. This is The Floating Jungle Gym which is 7 feet tall inflatable climbing and sliding accessory. There are eight handholds and twenty four intersecting monkey bars for climbing up and enjoy the slides. While doing this you are actually working out your body. During the climbing, you simulate chin-ups, workout your arms, legs, shoulders and thighs.
All this fun will cost you $2000 USD, however.