Minimalism, especially in art has been there from post World War II era. Introduced to strip-off all unnecessary elements and give people a simple and functional product, Stephanie Hare has created a collection of handmade minimal paper lamps.
Imagined to add new dimensions to tabletop lighting fixtures, the collection of glass-bottomed lamps is composed of a tinted glass vessel and handmade lampshade. The paper lampshade is made by processing the fiber by hand to sit atop of an empty glass vessel with rubber-coated feet.
Giving users the freedom to fill the empty vessel with items they believe would enhance its beauty and aesthetics can place something more personal and special to it. Gardening enthusiasts can turn it into a small succulent planter by growing small plants in it.
Removing additional elements, Hare has strategically placed a cord between the vessel and the lampshade to give a clear view of the item placed inside the glass vessel. These terrarium lamps breathe a new life into an ordinary light fixture and make it an uncomplicated addition to illuminate the interiors.
Available in different shapes and sizes, the handmade lamp can be bought at Etsy for as low as $150.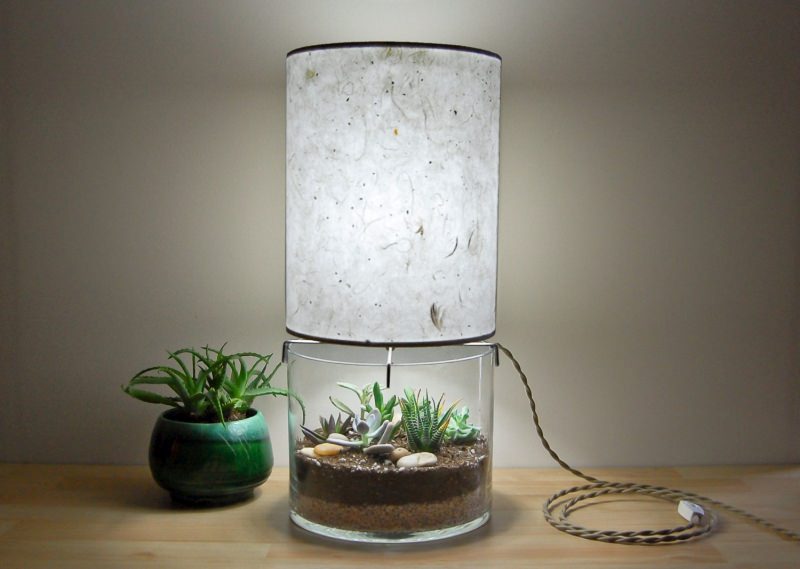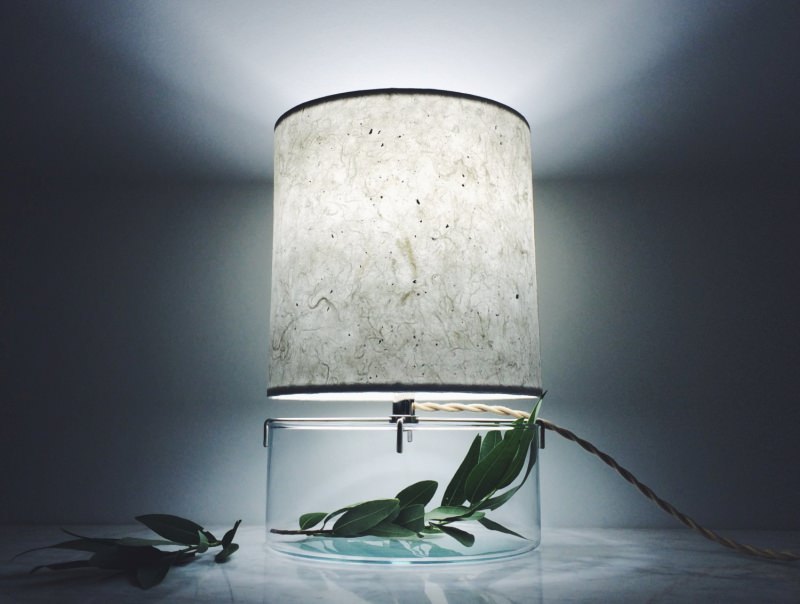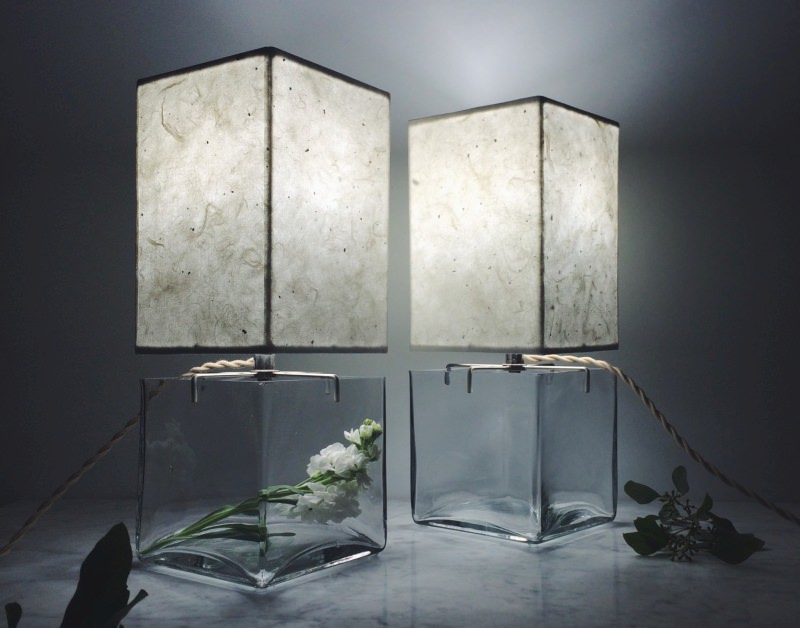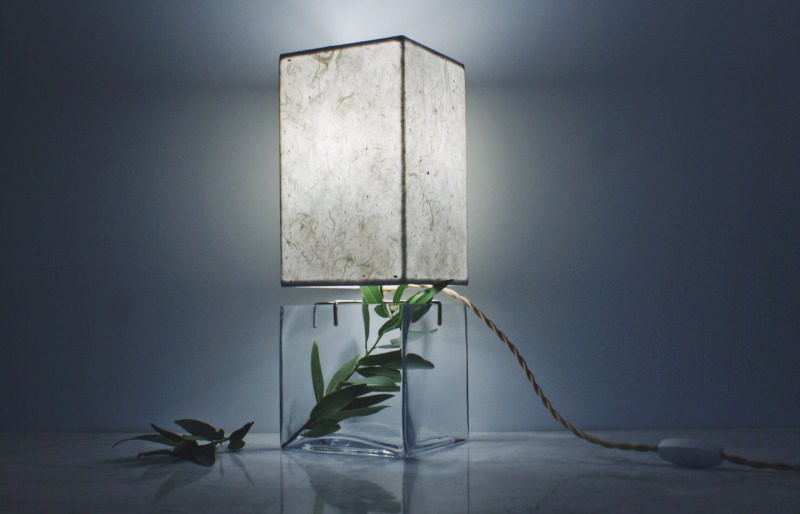 Via: MyModernMet