Just bought an expensive TV? Obviously, you would never want to hide it in the dark corner of your living room. You may want the beautiful looking display screen to be the focal point; but what to do if you have a limited space and no option left other than mounting it over the fireplace.
Well, there is no doubt about the fact that mounting TV over a fireplace is a hot trend people follow to make interior look aesthetically beautiful, but I'd recommend you not to follow this trend blindly no matter how logical, convenient and undeniably cool it may seem.
There are so many concerns linked to it which can affect the prolonged existence of your television and home safety. However, if you still want to stick to the trend to maintain your décor integrity, these care tips will help you in retaining durability and long life of your television.
Why it is a matter of concern
We all know that extreme temperatures are not good for electronics. Moreover, televisions generate their own heat and require maintaining a recommended heat limit. Thus, placing your television over continuously burning fireplace is totally an impractical idea. Since new generation TVs can safely withstand up to 125°F, you can play a safe game consulting your TV manufacturer before buying and setting one above your fireplace.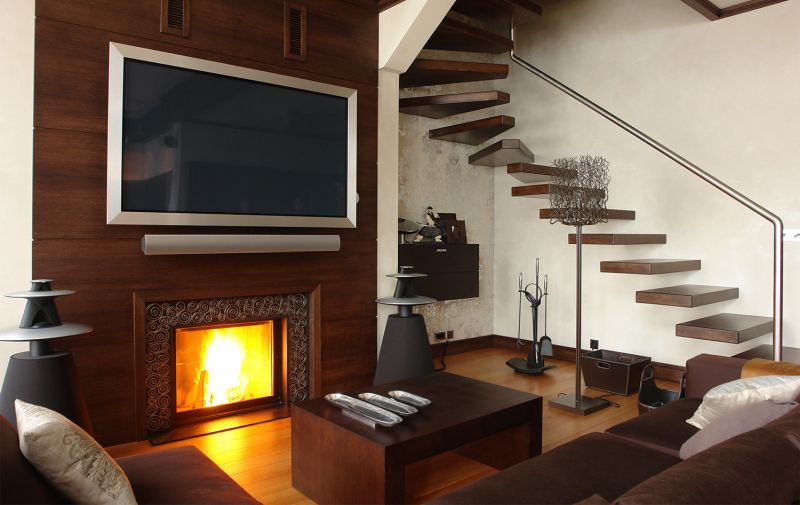 How high your TV should be?
Lighting up the fireplace doesn't make any difference if you are maintaining a proper distance between your TV and the fireplace. Remember, it is important to mount your television almost 60-68 inches above the fireplace base; however, the number can vary a bit depending upon the height and your viewing comfort.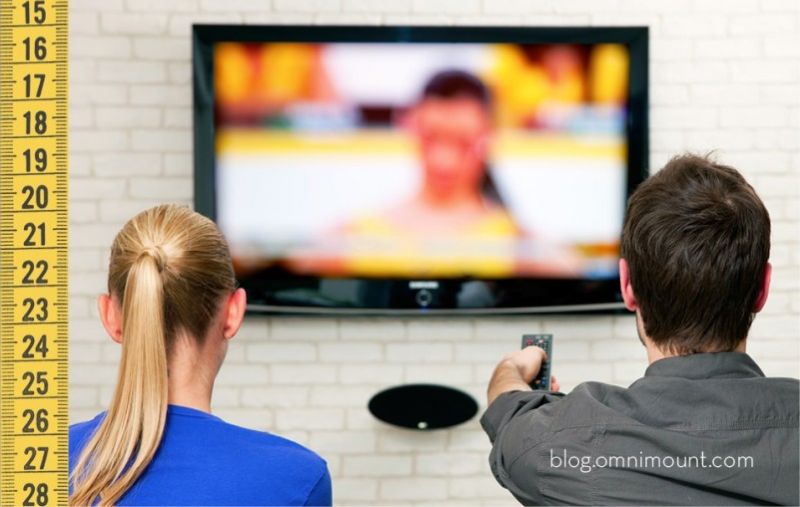 Have ample insulation between the TV and the fireplace
Make sure there is ample insulation between the TV and fireplace. Consider having a thick wall of non-combustible material between your TV and the fireplace so it doesn't get in contact with harmful heat (more than 100°F) or flame. If your fireplace wall tends to heat up, cover the wall with a non-combustible material like fiberglass, cork or mineral wool too. Performing this vital step will not let intense heat or flames harm your television and cords.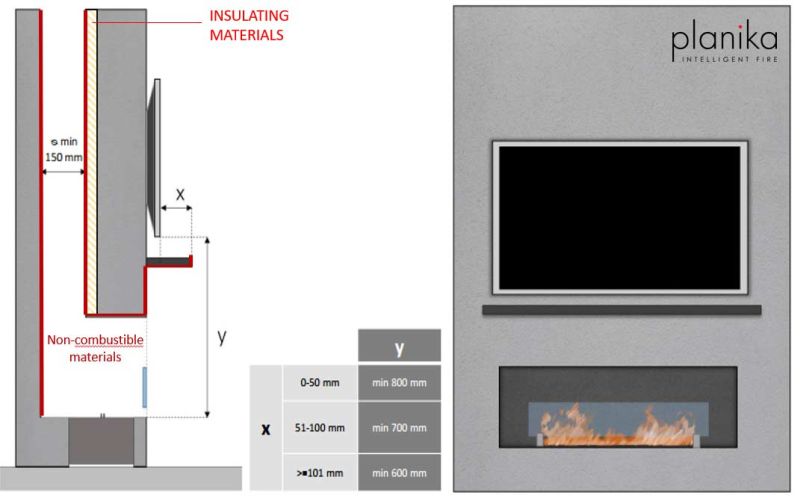 Make sure flames do not reach the television
Even if there is enough insulation between the TV and the fireplace, take care that the flames do not reach the television. Make sure that the intensity of flames is medium and cannot cause a house fire.
Electrical cords should be at a distance from the fireplace
It is important to make sure that your Television cords are far away from the heat of the fireplace. Cords melt and catch fire easily when installed above a continuous burning fireplace. Make sure you install TV cords at a safe distance from the fireplace, plus they have inflammable qualities. Consider hiding your wirings inside cable plates for better protection.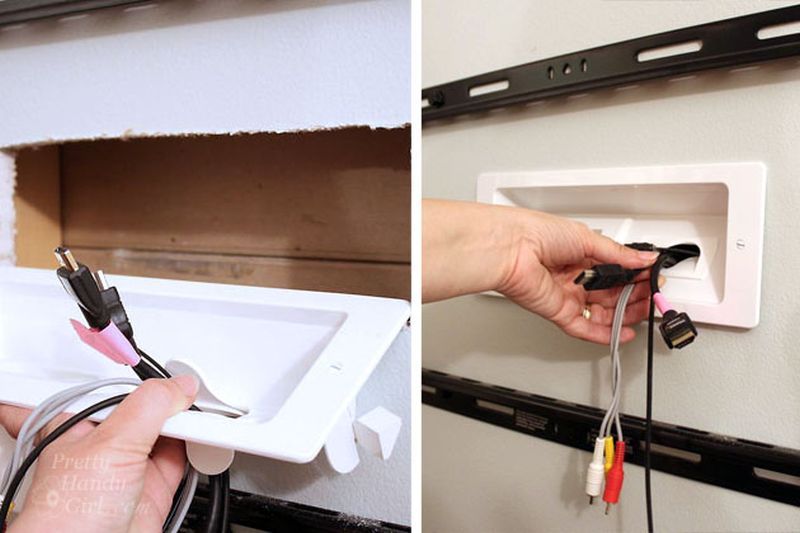 Use high-quality power fixtures
Do not compromise with the quality of electrical fittings and power fixtures to be installed, as they play the main role for the prolonged existence of your television. Be specific with your wires, switches, switch boxes, sockets, and plates selection, make sure they are high-quality and made of inflammable material.
Also, consider installing a high-quality emergency MCB (Miniature Circuit Breaker), which automatically trips off in case of high voltage or some fault in the electric circuit and electronic.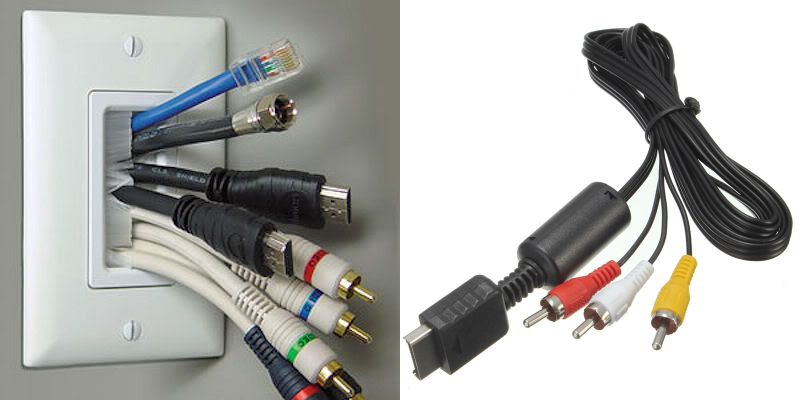 Use firewood that emits less soot
Use firewood that does not emit too much of soot. Soot travels to cooler temperatures and is always found on the acidic side of the pH scale. Acidic materials are destructive for TV – so avoid burning firewood that produces plenty of smoke.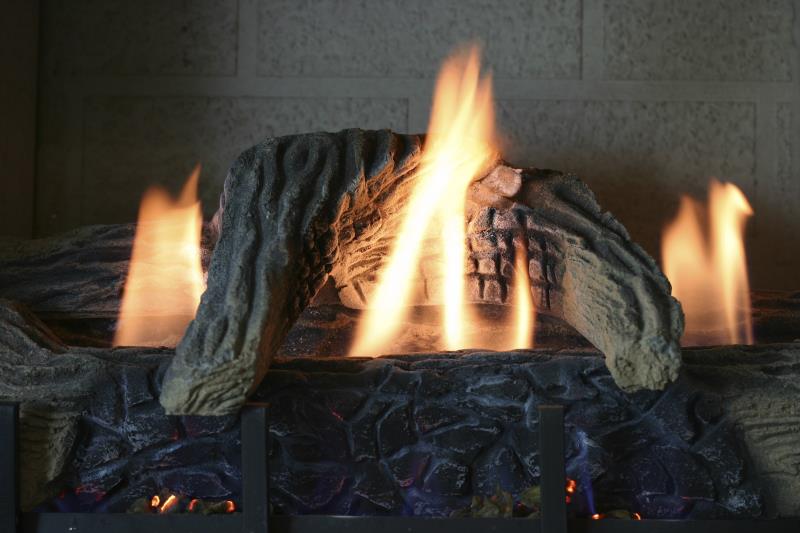 Take help of a professional installer
Do not install your LCD or LED without the help of a professional installer. A professional installer may charge a bit but will determine what placement works best for your space. You can also discuss wiring issues and furnishing needs with him so that he can help you in making a careful decision for the longevity of your TV.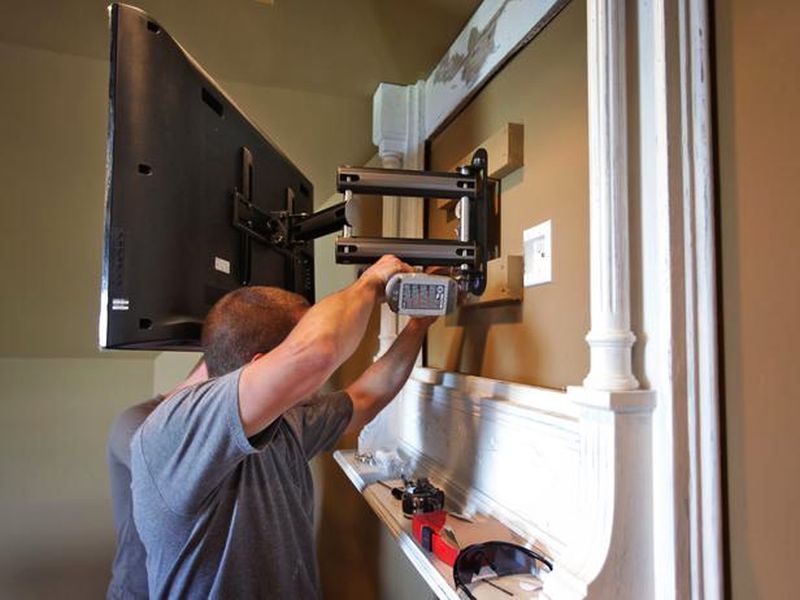 Choose a brand that covers fireplace mounting warranty
Even if you are able to maintain recommended temperature for your TV, remember, with some brands, setting TV above the fireplace is against their 'basic care policy.' So, doing this can end up voiding your TV warranty and guaranty contract in no time. Therefore, it is important to check with your warranty guarantors, manufacturer, retailer and even credit provider about the fireplace mounting coverage.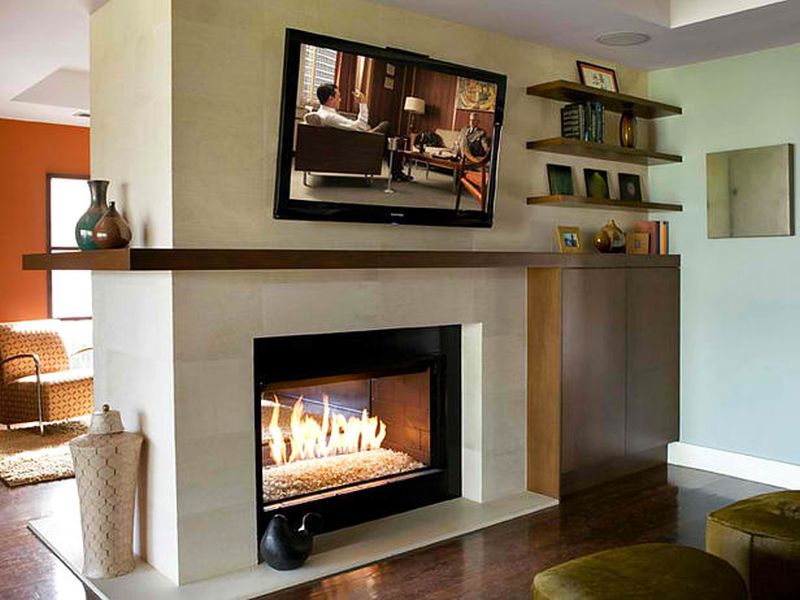 Consider buying in-wall televisions
Consider buying an in-wall television! In-wall televisions are relevantly more practical to mount over the fireplace than simple LCDs and LEDs, as they come with a thinner body. The best thing is that you do not have to handle cluttery wires with them, wires are always inside the walls.