Stephen Mackay is a qualified furniture/cabinetmaker and carpenter who handcrafted Bella, a bespoke tiny house on wheels that is beautiful, durable and practical. The idea of Bella wooden trailer came in Mackay's mind after he got bored of building conventional designs.
The pod is constructed using sequoia wood, which is highly valued for its beauty, lightweight and resistance to decay and fire. According to Mackay:
Each board is handpicked and selected to make the overall appearance of the pod magnificent and mystical when exposed to direct sunlight.
The floor is made of solid oak boards, which is then oiled and polished to bring out the real beauty of the flooring and highlight the true characteristics of the natural wood. To add extra durability, strength and resistance against dirt and moisture, Mackay used the double coat of UV resistant oil on the exterior of 50 mm thick wall and Danish oil on the inner facade.
The kitchen is shaker-styled with an ample space for carrying out cooking activities freely. Not to mention, a full-sized sink and two-knob gas cooker, wood burning stove and a perfect porch for kids and family to enjoy evenings and starry nights.
The tiny trailer home is currently located in the UK and is looking for a loving family who can pay £16,500 (approx. $25,923).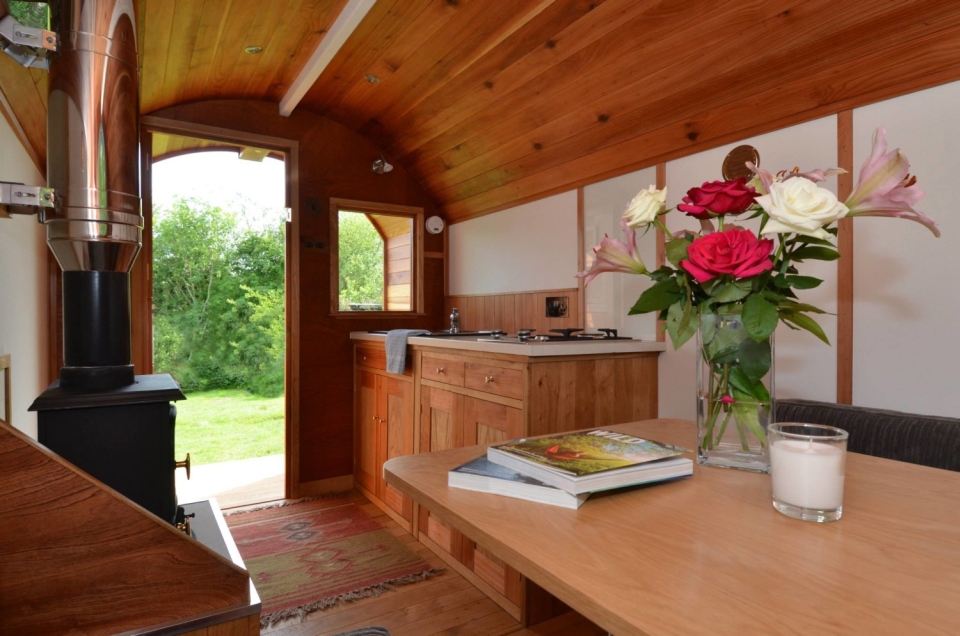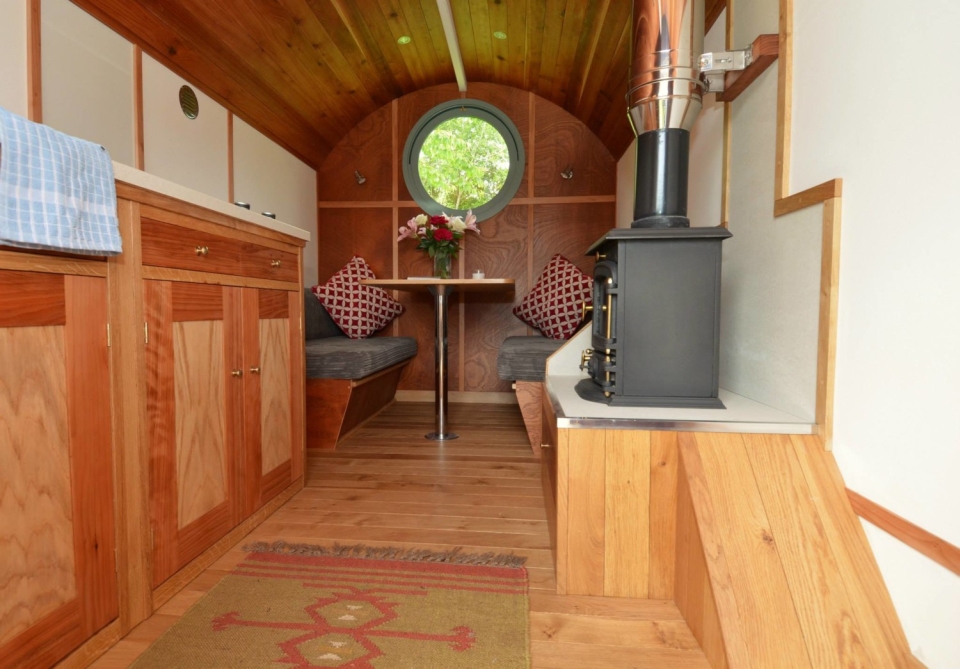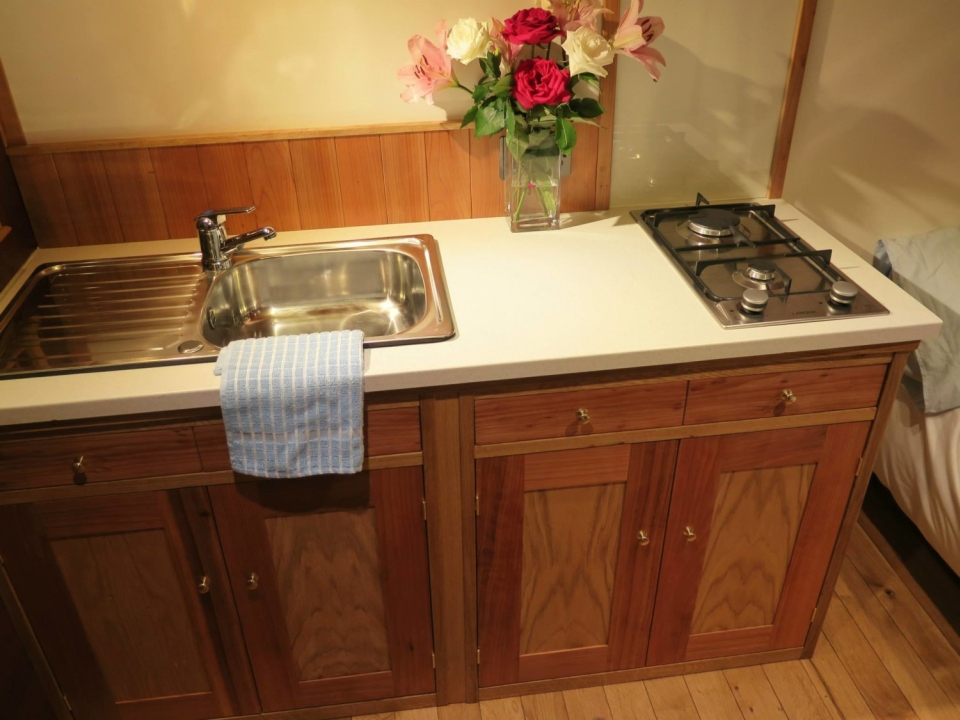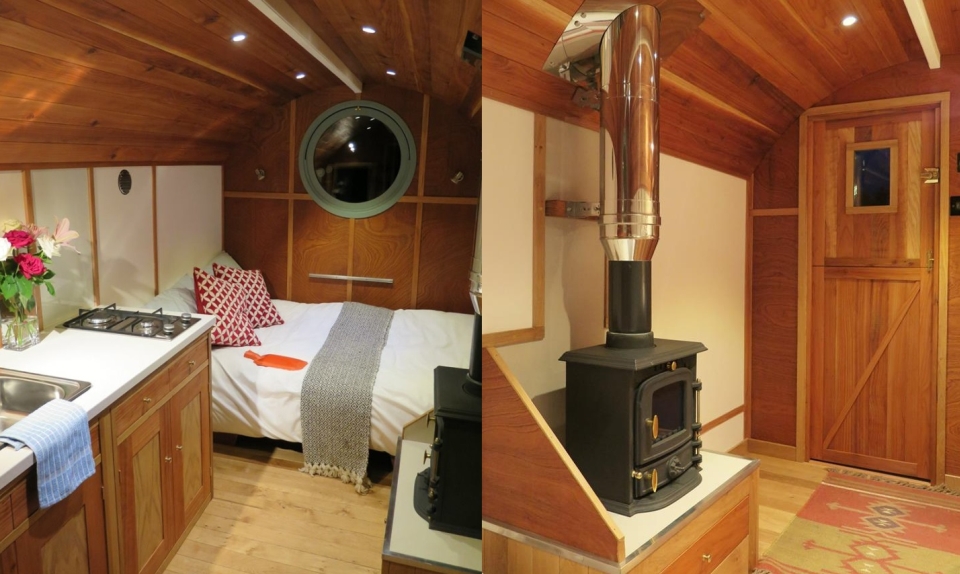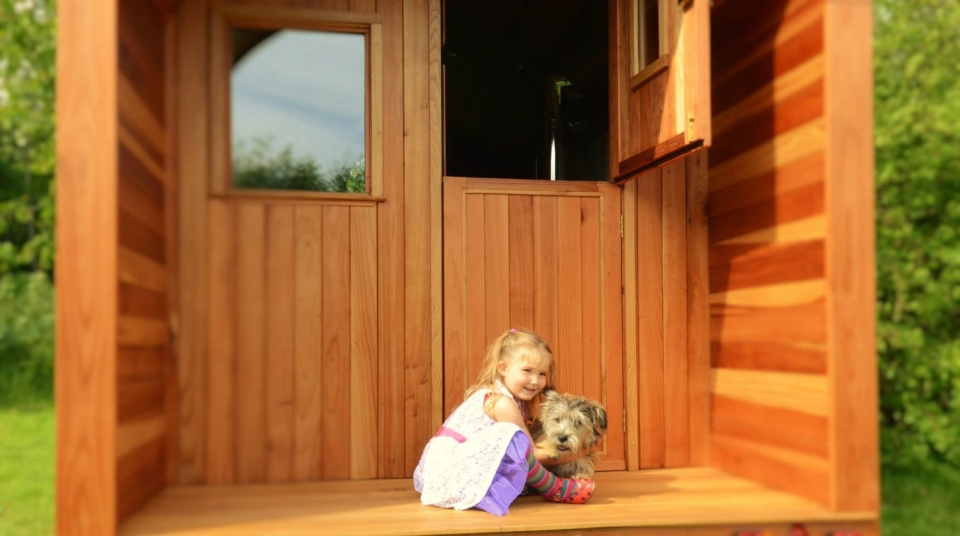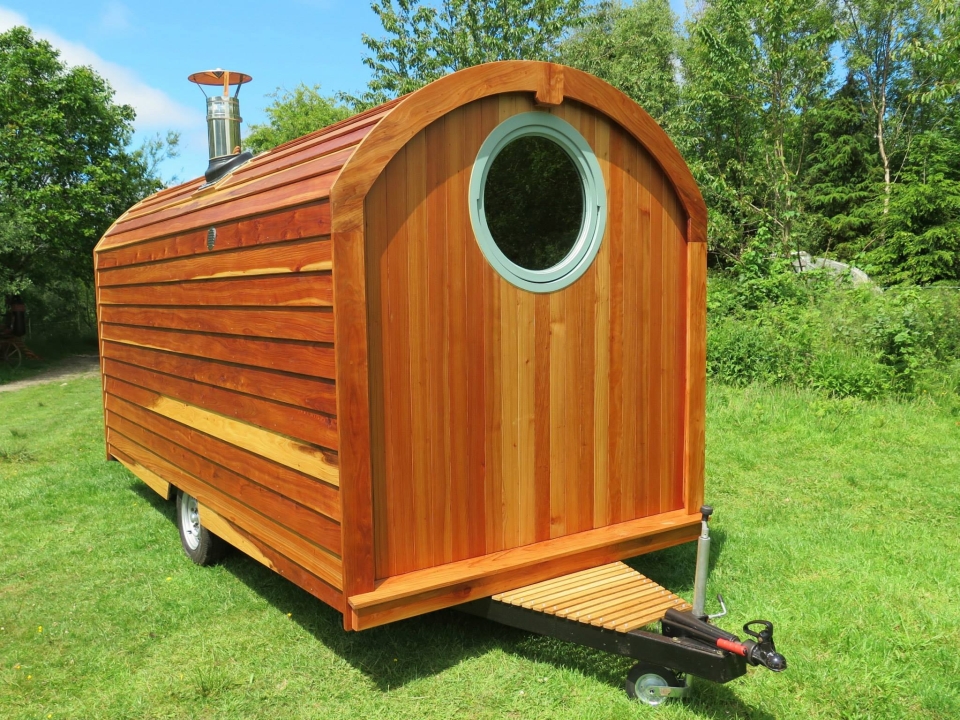 Via: Livinginashoebox