There's no doubt when you adopt a cat you do your best to keep your feline friend happy. You try to buy best things possible – be it the cat food or comfortable tiny teepee for your kitty to snooze in. But would you ever renovate your entire home as per your cat's comfort? Well, there's a family in Japan who did exactly the same.
A family in Japan commissioned ALTS Design Office to remodel their abode called Nionohama Apartment to suit their lifestyle – keeping in mind the comfort of their adorable cat. As per the client's demand, the remodelers have wonderfully managed to redesign the interior for little paws to play all day long and finally sleep in comfort after the long day.
The cat-friendly apartment is fitted with custom-built floating shelves, cabinets, and planks on the walls. These floating units are installed to allow the family's cat to easily jump and stride around the room. The spacious cat walkways are designed to make the feline survey its kingdom without getting bored.
You can also see a colorful hammock in the living room. It's for the cat to lounge in and relax. Even the kitchen area features enough storage cabinets without compromising with the kitty's play space. Overall, this apartment is a dream abode for both humans and cats. We hope other cat enthusiasts are also taking notes on how to add joy to their furry friend's life.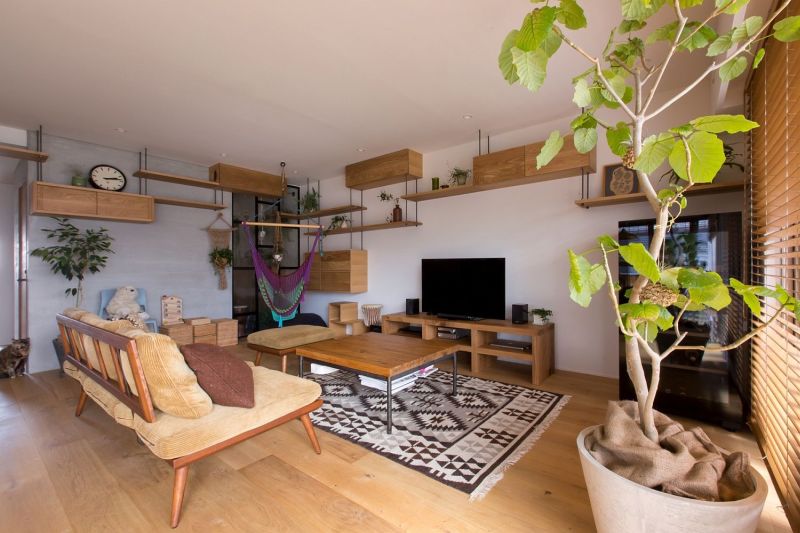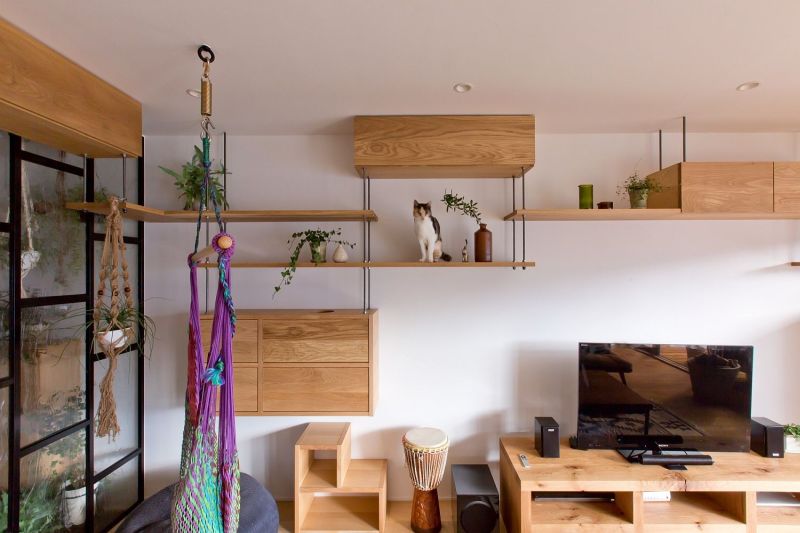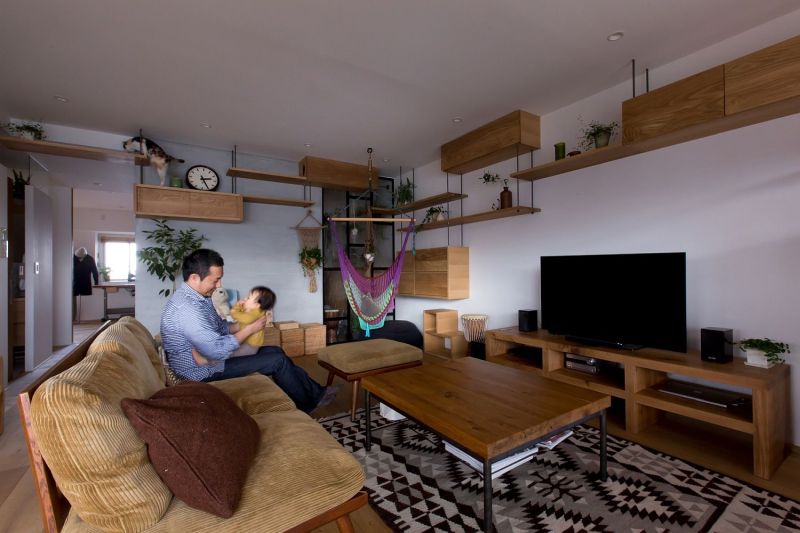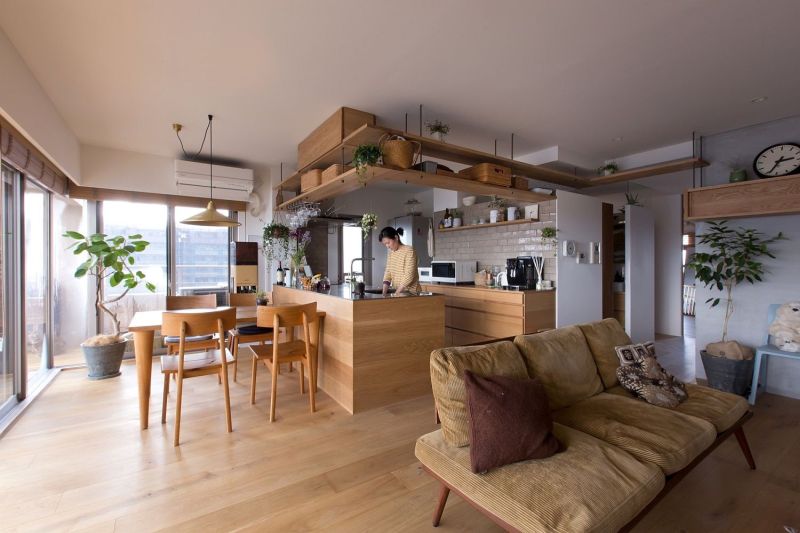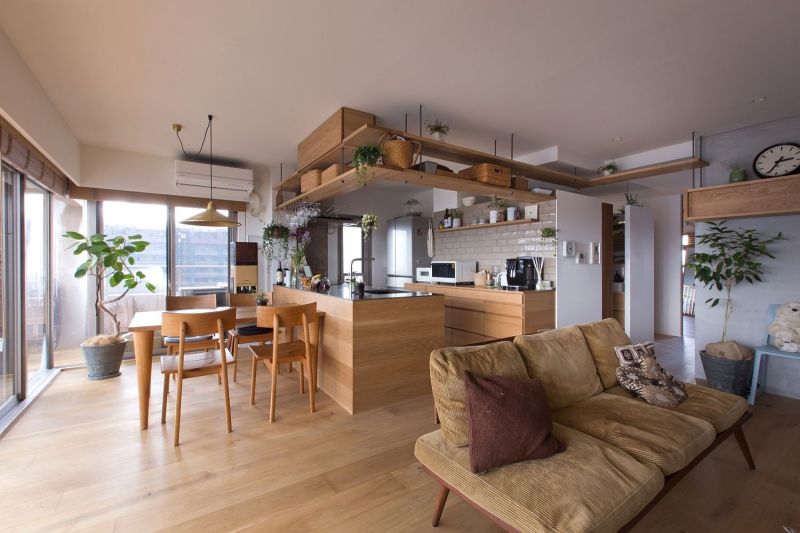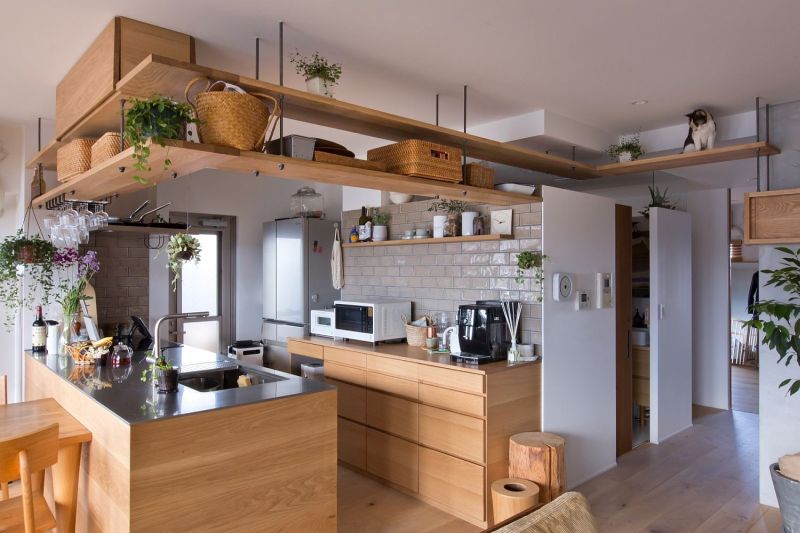 Via: DesignTaxi