Conceived in the 1980s, the Beckham Creek Cave Lodge near Parthenon, Arkansas is up for sale. Currently listed for about $2.75 million, the renovated cave house can be rented for company retreats, family gatherings, weddings, or couples looking for a private vacation. Its first owner John Hay bought it for $146,000 and then spent almost $2 million to convert it into a doomsday shelter during the Cold War.
After a few years when the war-like circumstances were over, he sold it to "Mr. Richardson" who transformed the bomb shelter into a nightclub and also created a helipad for VIP guests. Over again the Beckham Creek Cave house was updated in 2007 and 2014. Now, the 6,000-square-feet cave house has four bedrooms, full kitchen, four bathrooms, and multiple living areas – all featuring natural rock formations inside. There are high ceilings and large, open spaces, creating a roomy interior.
Master Suite
Upstairs the main living area is the master suite that includes a round queen-sized bed and a spa-like private bathroom.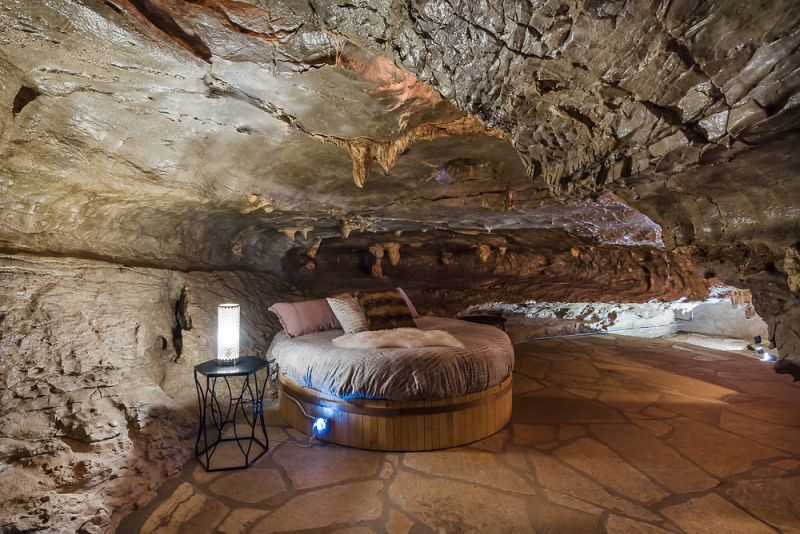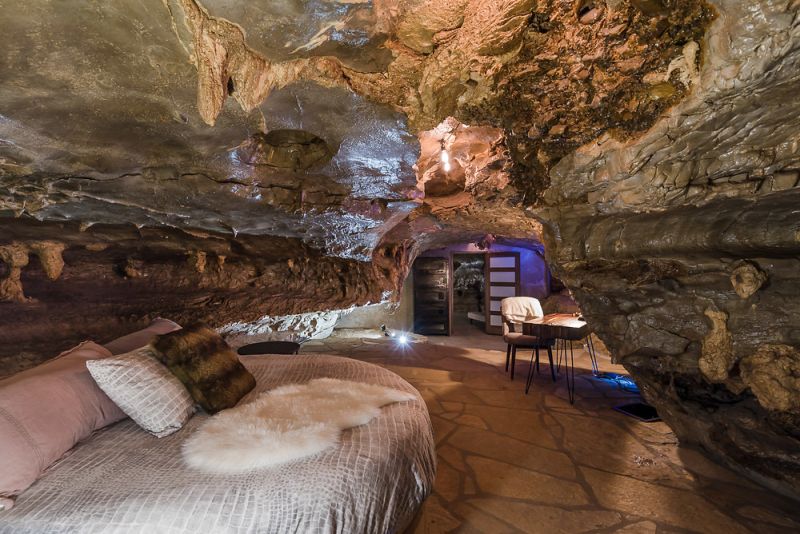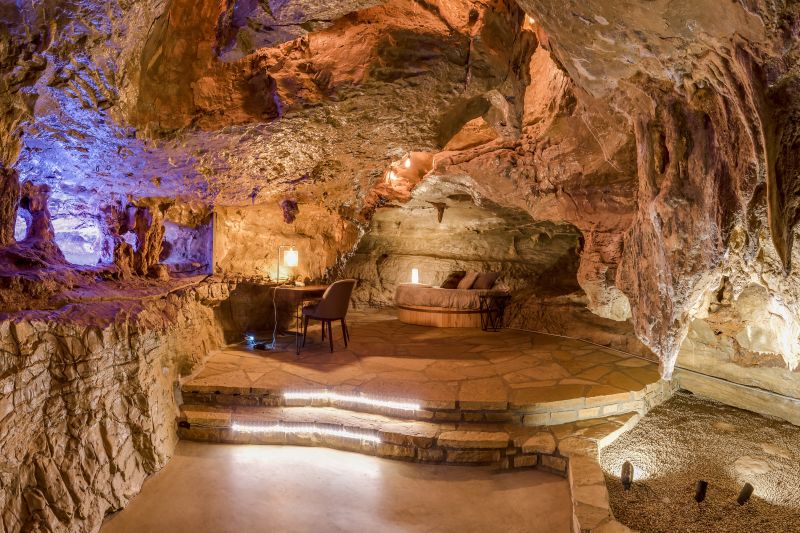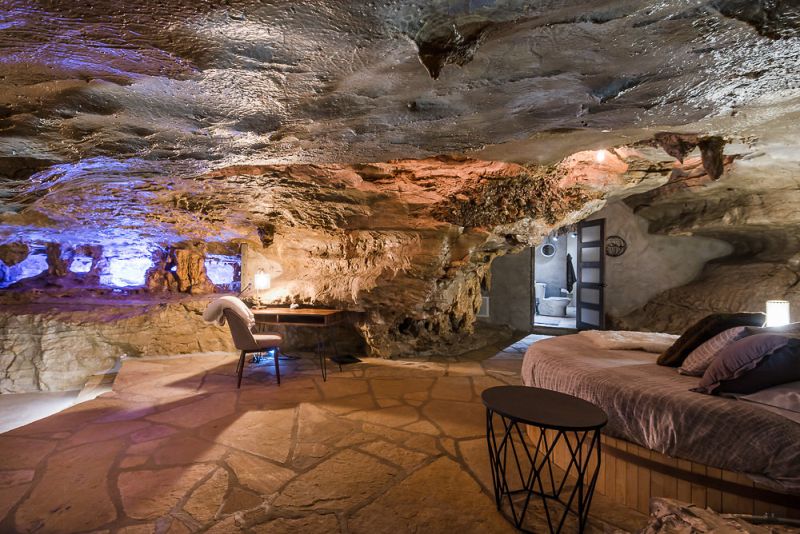 Also Read: Nine Cliff Houses with Thrilling Views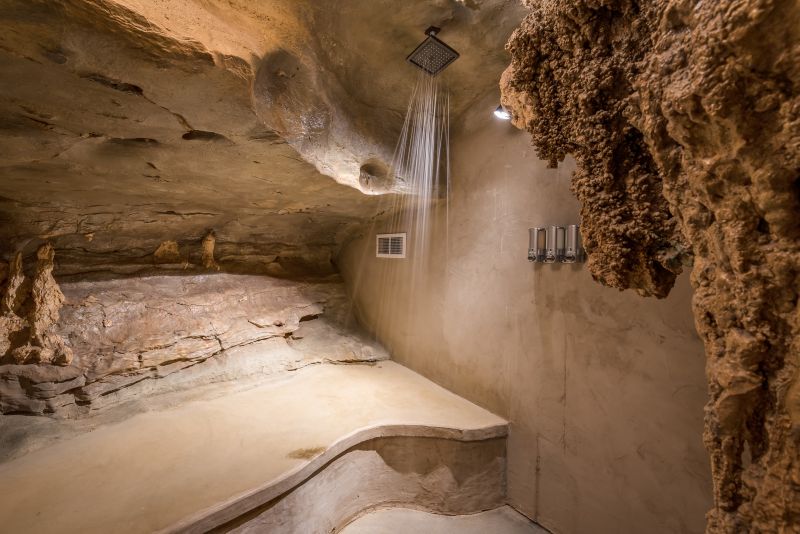 Bedrooms
There are four bedrooms, each furnished with queen-sized beds, exposed cavern walls, and lavish bathrooms with overhead rain showers.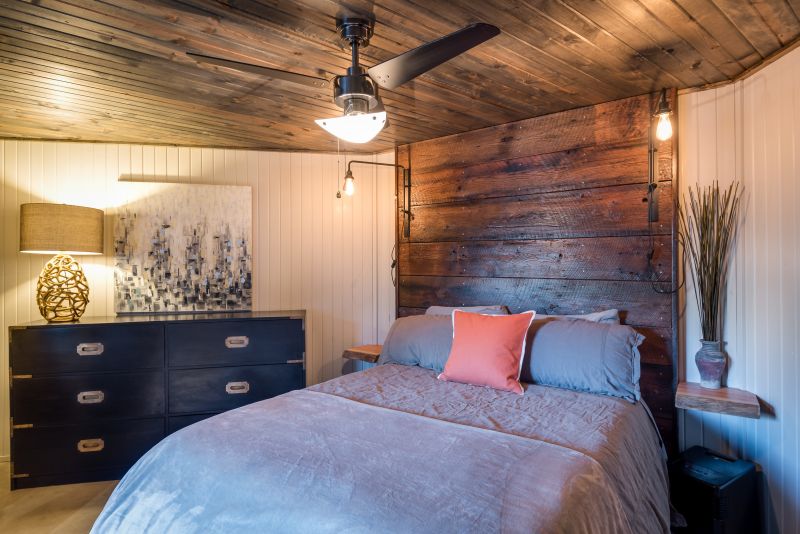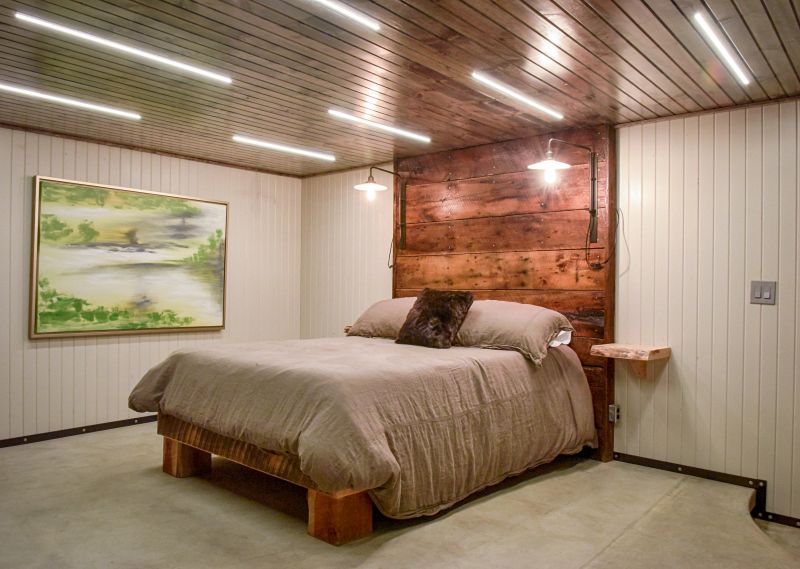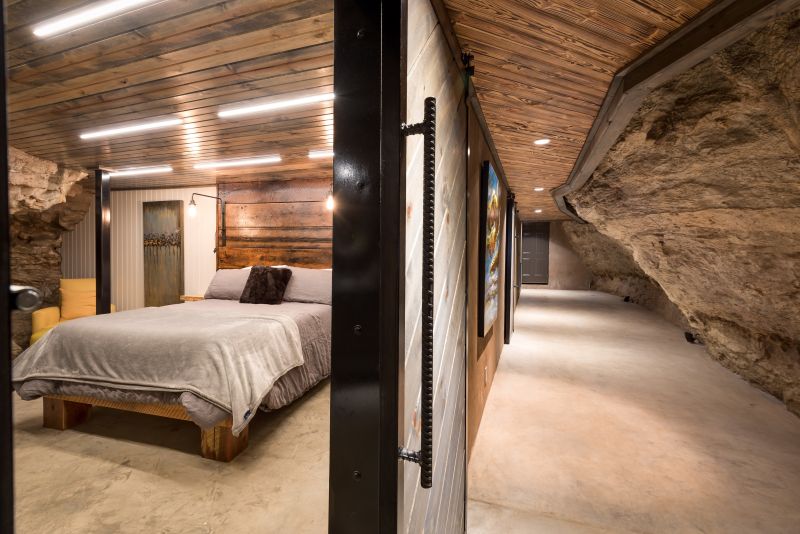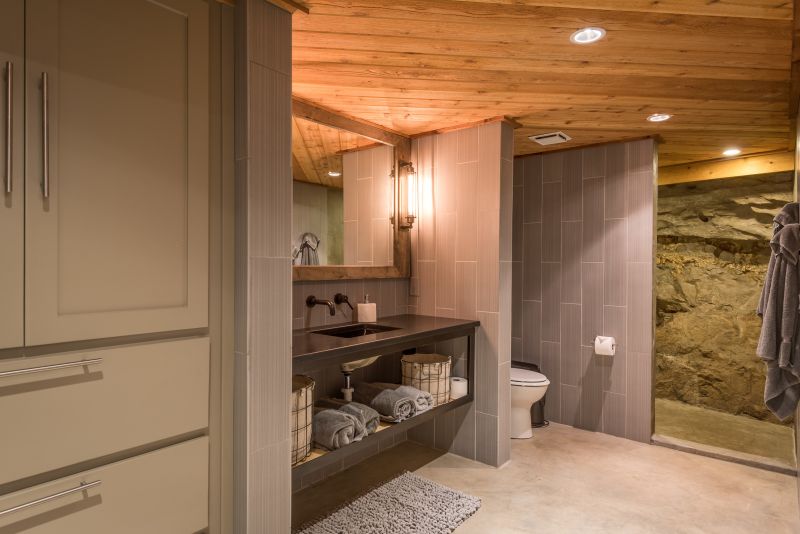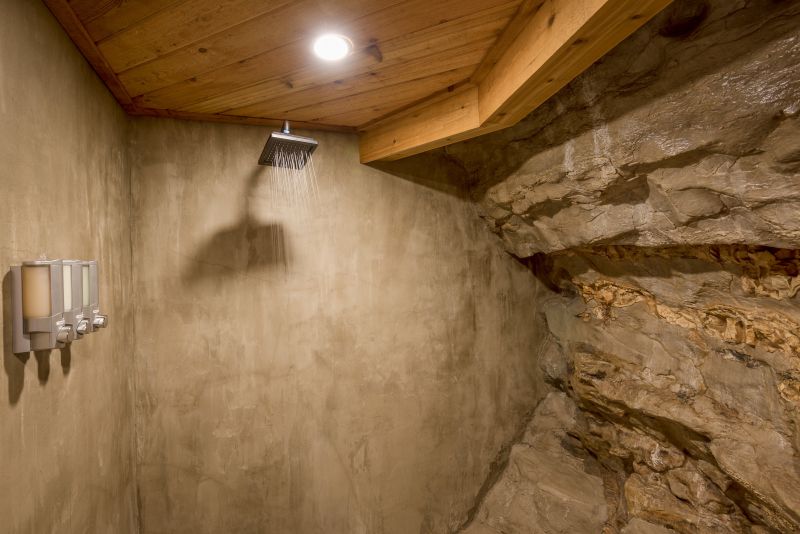 Kitchen & Dining
The kitchen is equipped with high-end gas appliances and double convection ovens. There's a large custom-built wooden bar for guests to come and gather around the dining room.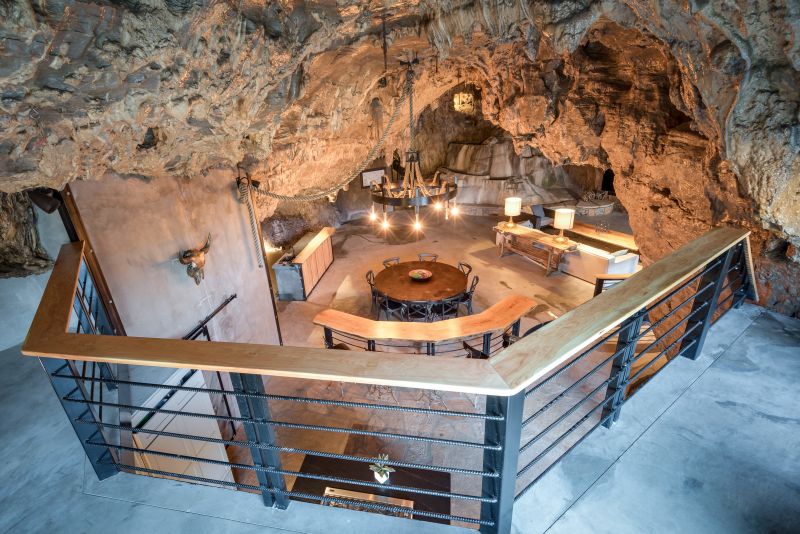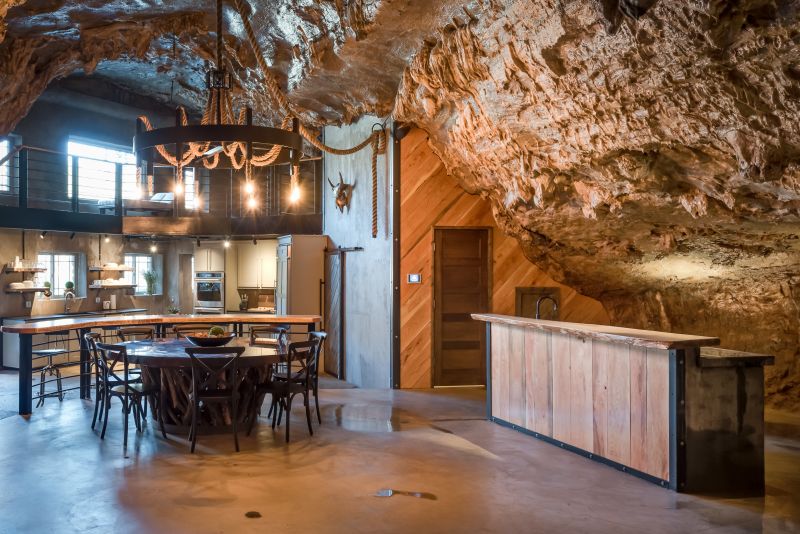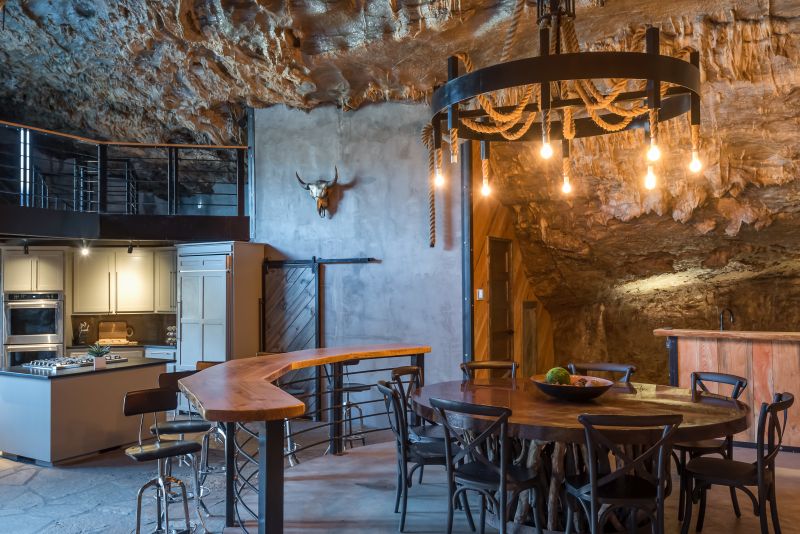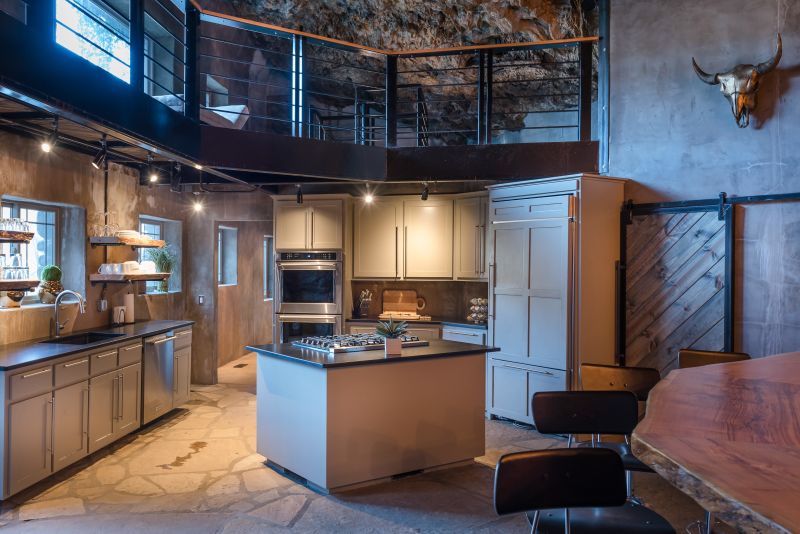 Living Areas
In the living room, there are comfy couches and thermal heating to keep you warm and cozy. There's also a 75-inch LED television mounted on cavern walls for entertaining guests.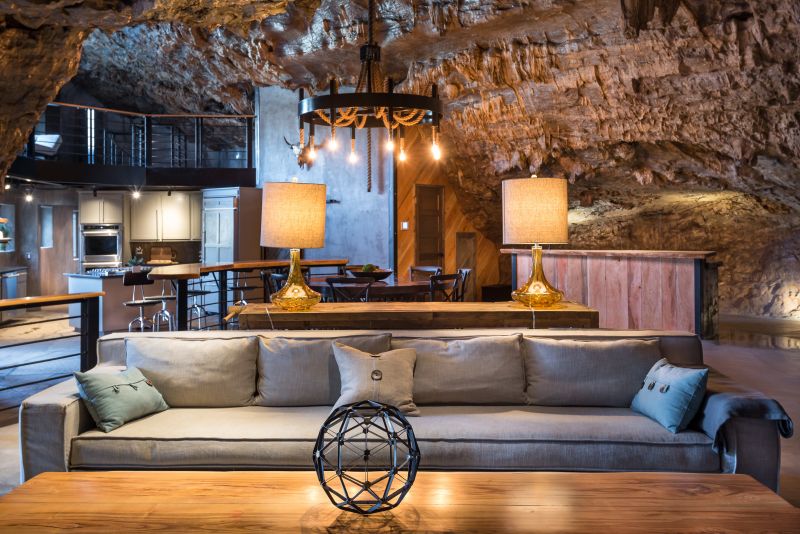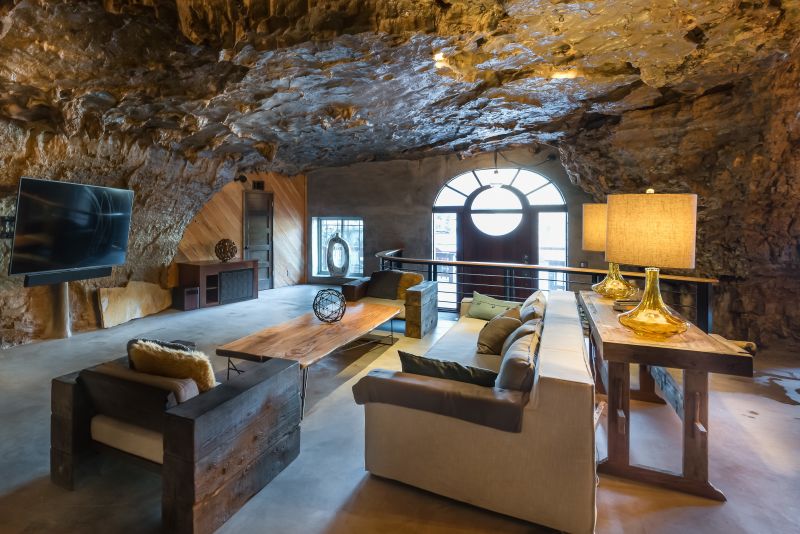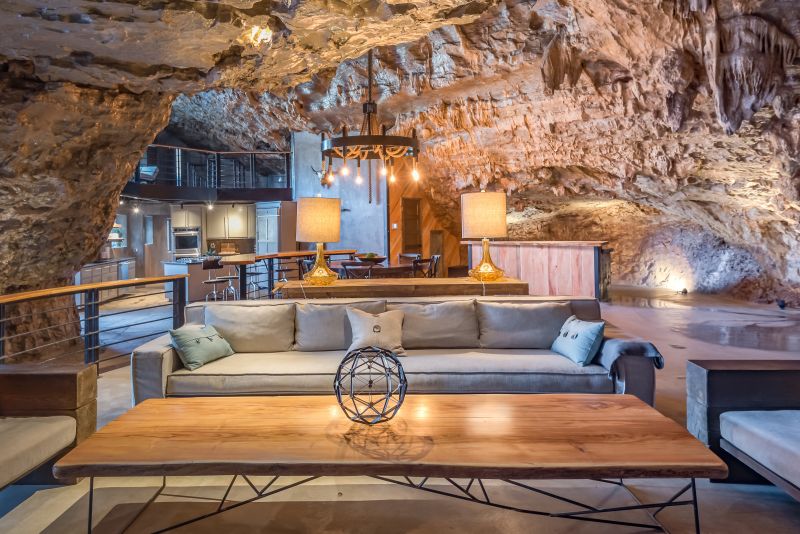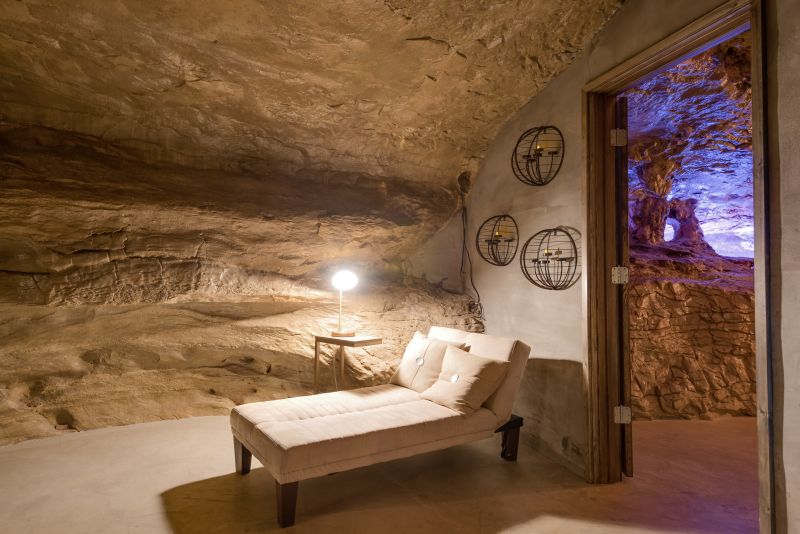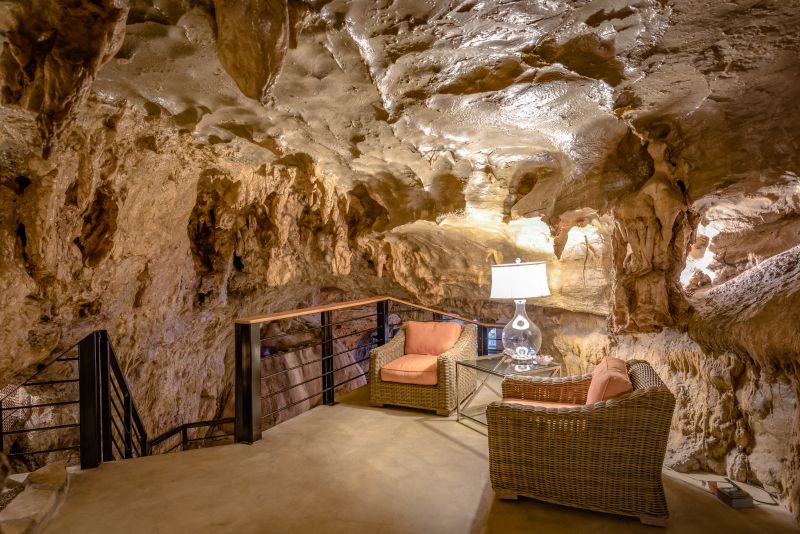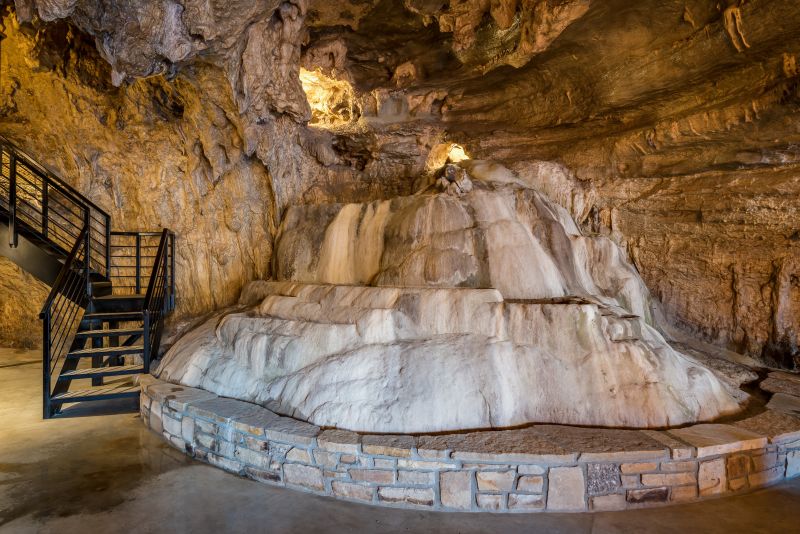 Outdoor Features
Outside the cave home, there is a maintenance barn and horse stables. Moreover, it generates its own hydroelectric power and has a source of spring water thanks to a naturally formed indoor waterfall. The Beckham Creek Cave Lodge is nestled within the Ozarks, making this a perfect retreat for nature lovers. There are options for hiking, canoeing, fishing, helicopter rides, and horseback riding.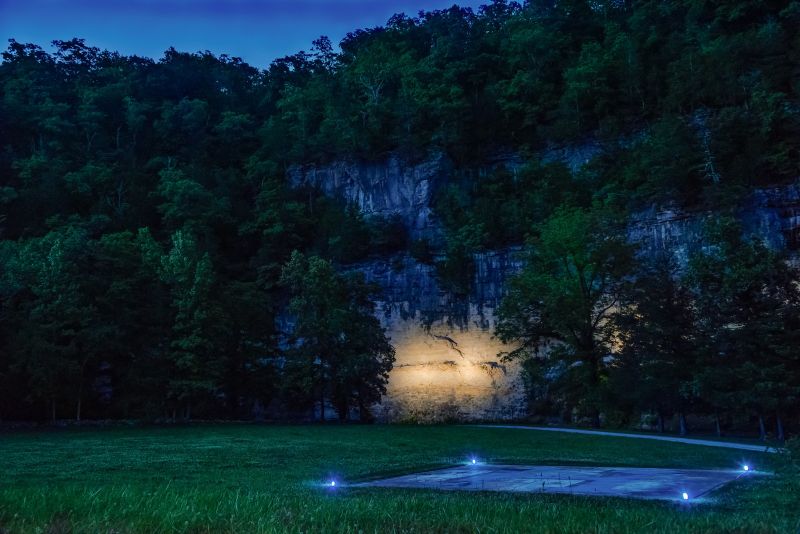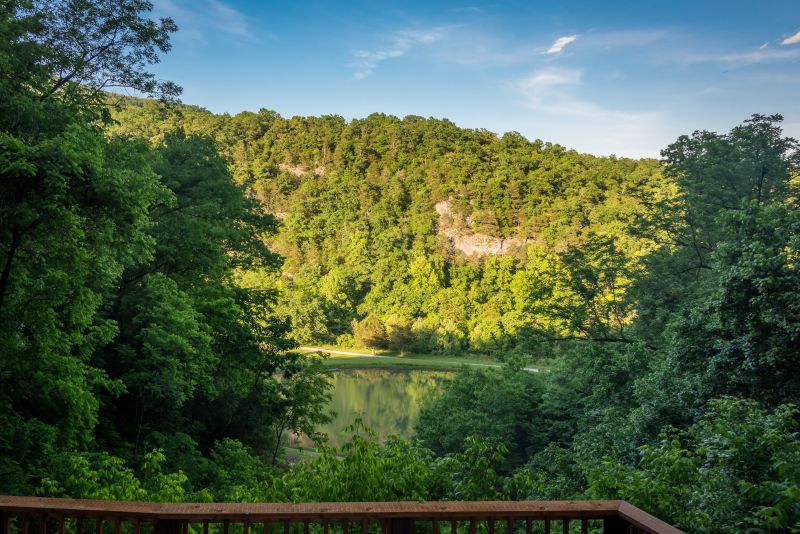 If you ever wished to spend a night in a cave house, you can make your dream come true by renting the Beckham Creek Cave Lodge. It costs about $1,600 per night and can accommodate up to eight guests.
Via: Realtor