In order to add fun in design projects, industrial design students of South Korea-based educational community PDF Haus applies different brand's concept to design distinct products. Last year, the institution teamed up with artist Jaehyo Lee to design an ultimate coffee machine inspired by Dyson's vacuum cleaner and hubless fan. Dubbed as Cyclone Belt, it looks somewhat like Dyson's Pure Hot+Cool Link with circular hollow area on its top, whereas colorful touches add more fun to the project.
The coffee machine uses cyclone technology of Dyson products to manage optimal moisture, temperature and water supplies to maintain original flavor and scent in every cup. You only need to put a cup on its round top part to collect the gradually dripping coffee.
Also Read: Most Creative Latte Art Designs That Take Coffee Love to the Next Level
The design team also proposes to include appropriate storage for sensitive coffee beans at the top. It is designed to manage coffee extraction as well as temperature and moisture. Three on-board buttons are included for easy control, while light indications add more style to the machine.
Modern design statement and practical functionality of Cyclone Belt makes it an innovative coffee maker. This simple, small and easy-to-use coffee machine would be the best gift for your grandparents.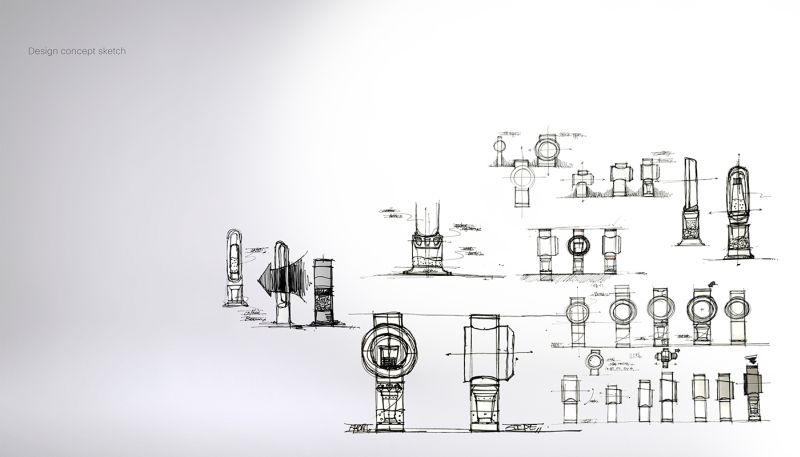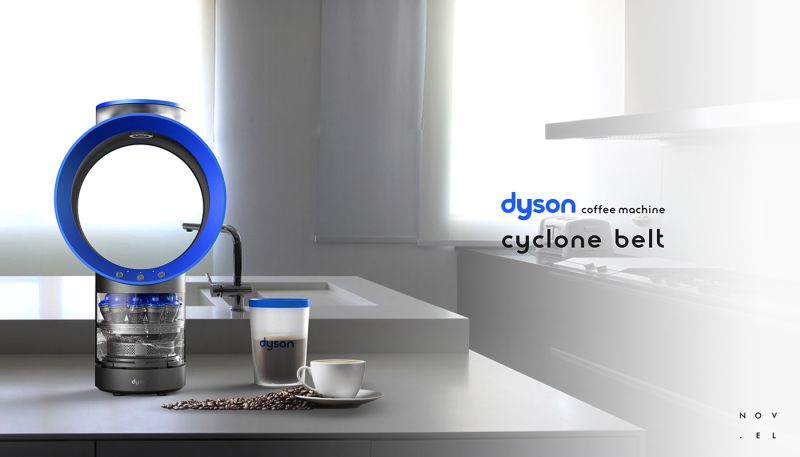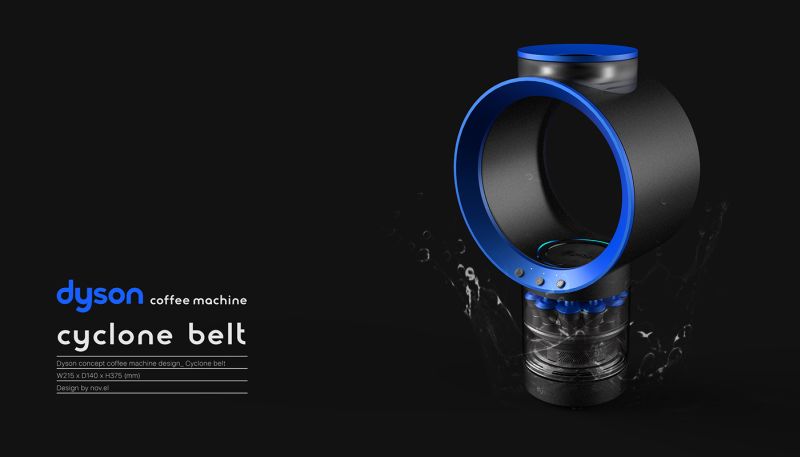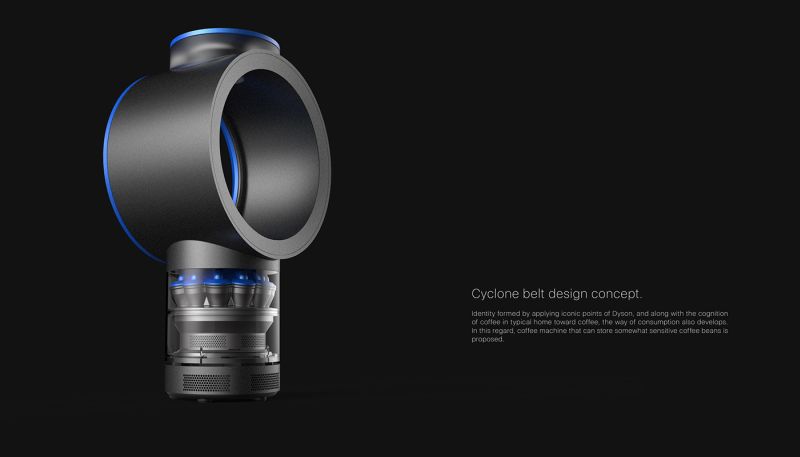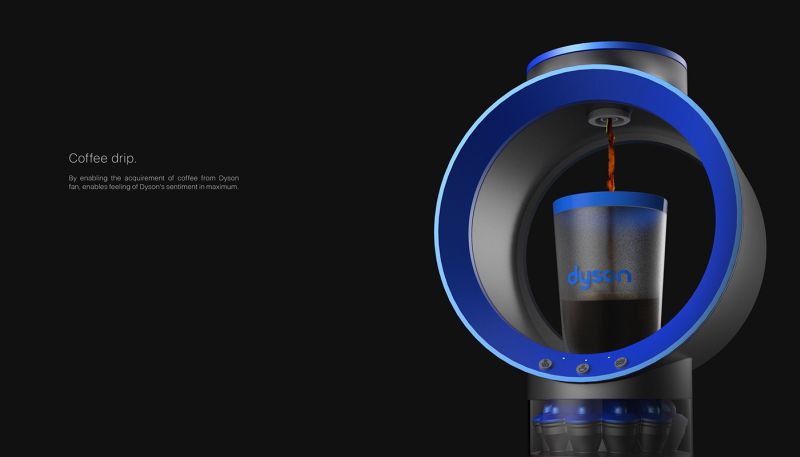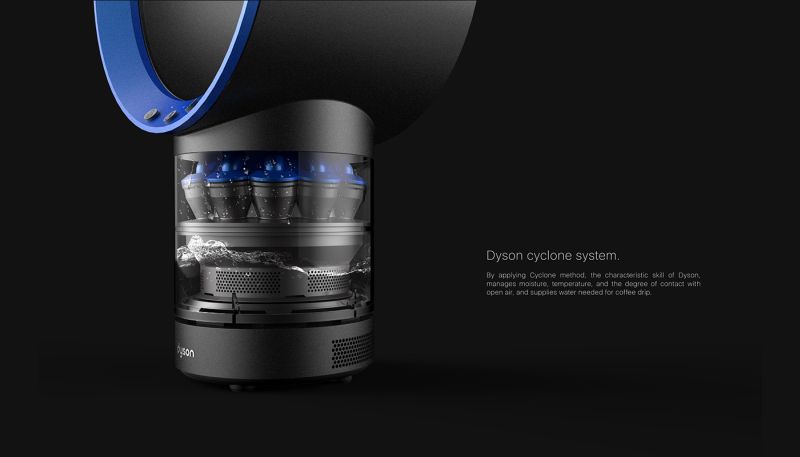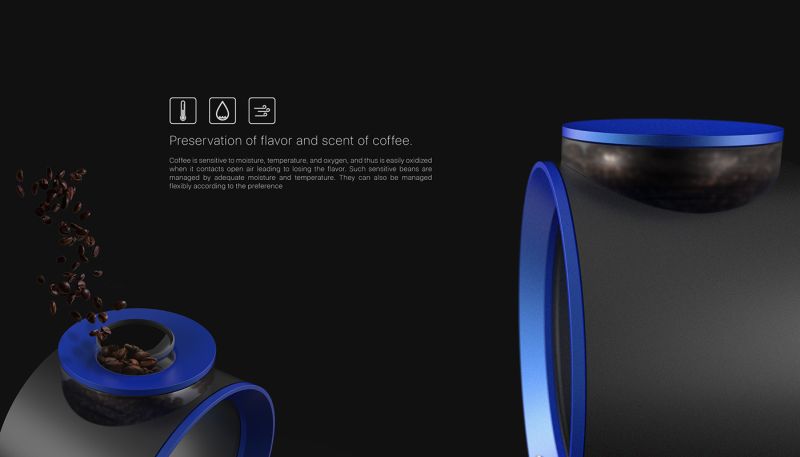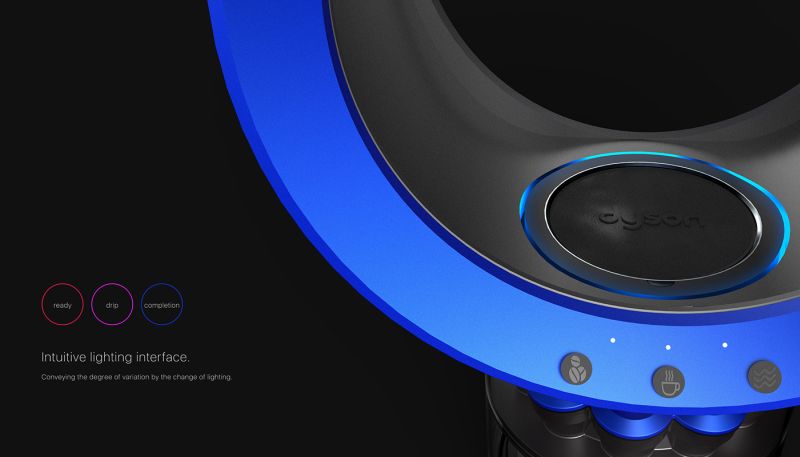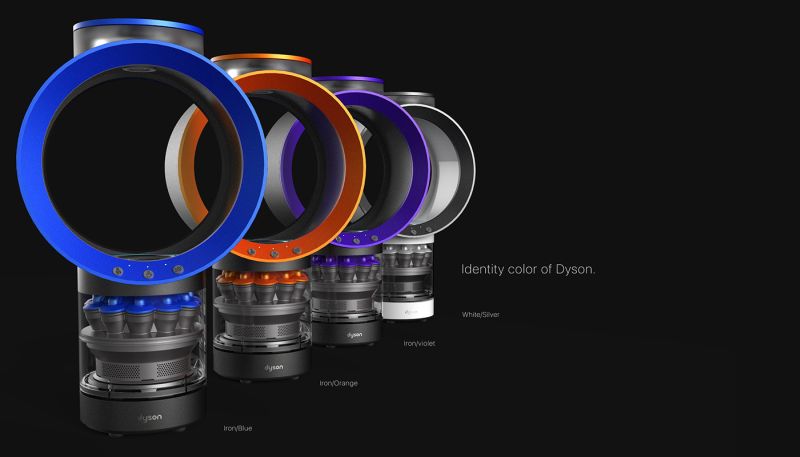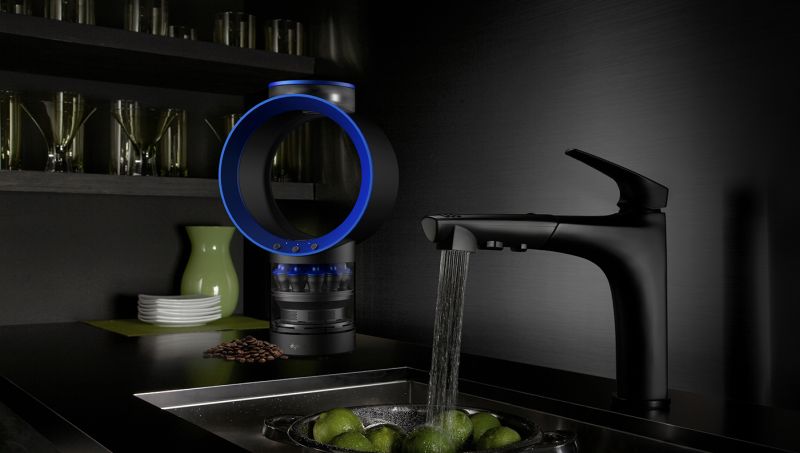 Via: YankoDesign / Images: PDF Haus