We've seen quite impressive treehouses so far, but this creative reclaimed home stands out from the rest, as it is made completely out of trash. Located on the island of Florianópolis in Brazil, the stunning colorful treehouse dubbed 'Cabana Floripa' is created by Uruguayan visual artist Jaime.
The entire structure of the building is made from pieces of demolished homes in the area and other found objects. It is constructed from waste materials such as old wood, glass bottles, ceramic tiles, broken mirrors and other garbage found in devastated houses of the region. Entryway of the treehouse is beautifully designed with unused colored bottles as decor on walls as well as stairs.
Both exterior and interior of the treehouse include colorful tiny objects to form walls, floor, ceiling as well as furnishing of the entire home. Just like a regular home, Cabana Floripa also contains kitchen, bathroom and bedroom areas (with double and single bed on the lower level and one extra double bed is included in the loft). Besides all that, the house is equipped with air conditioning units, television and internet access to provide you a comfortable living space.
The treehouse overlooks mesmerizing views of fine white sand beach with clear blue waters, making it an enchanting holiday cabin. Starting at $77 AUD (approx. US $61) per night, the stunning reclaimed home can be rented through Airbnb to let you enjoy comfortable living within peaceful environment. Take a look around the entire treehouse in the images given below.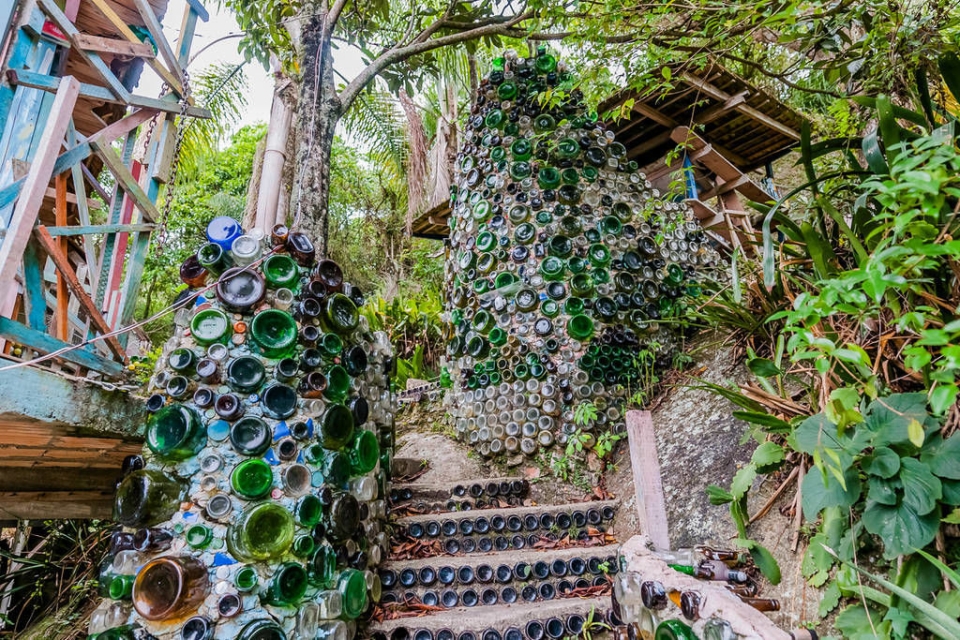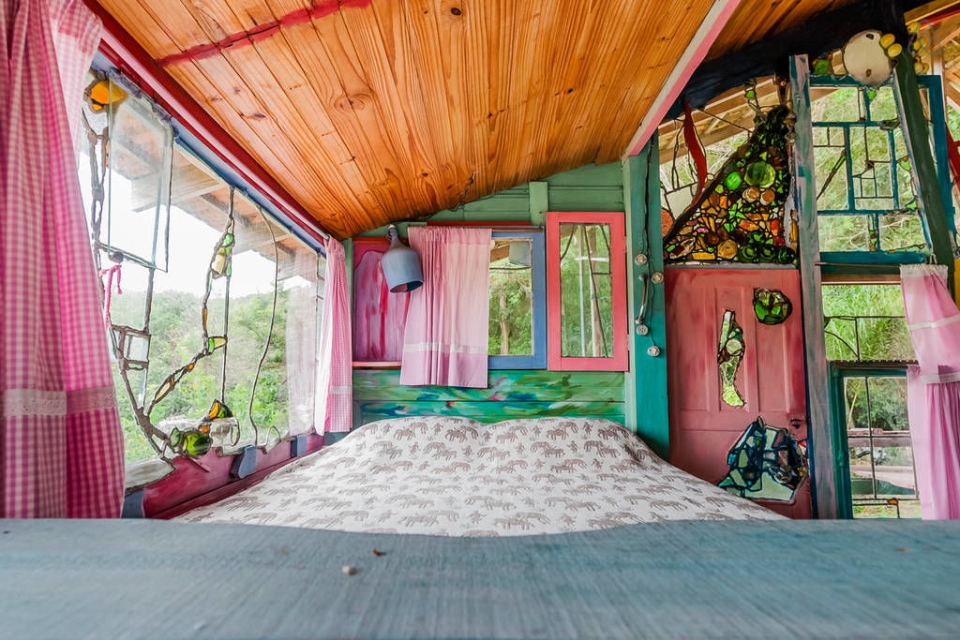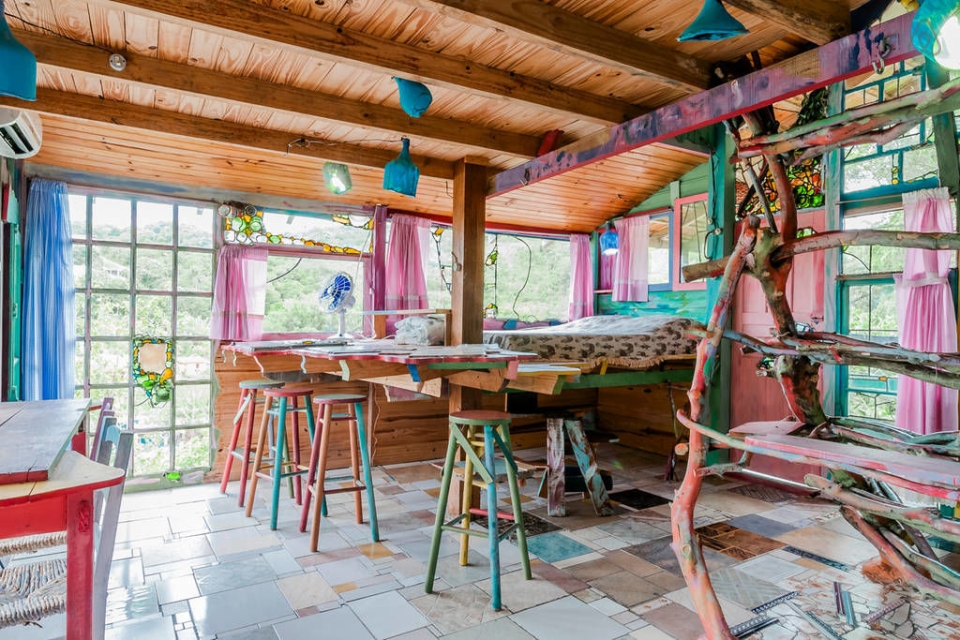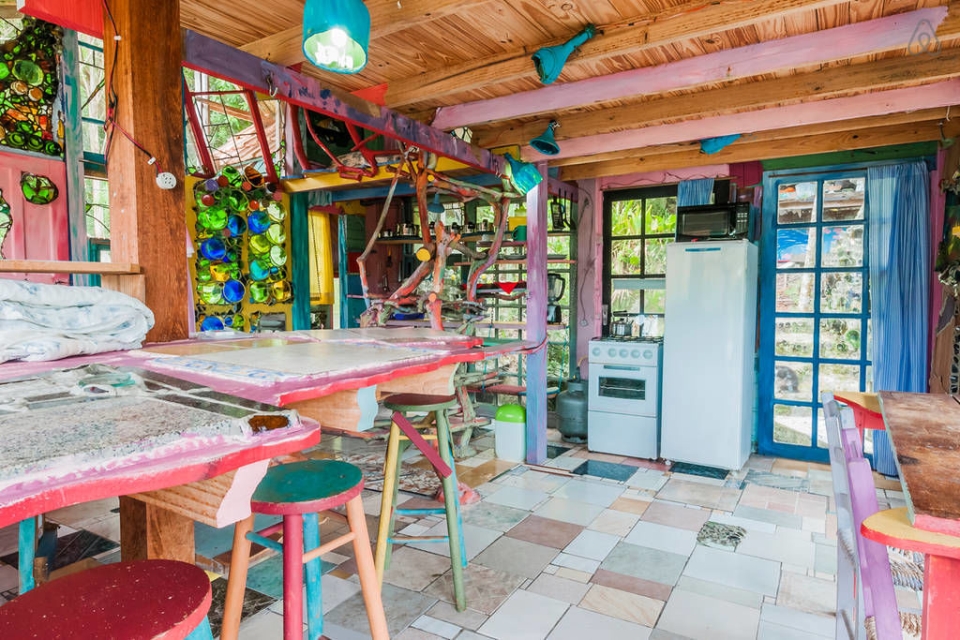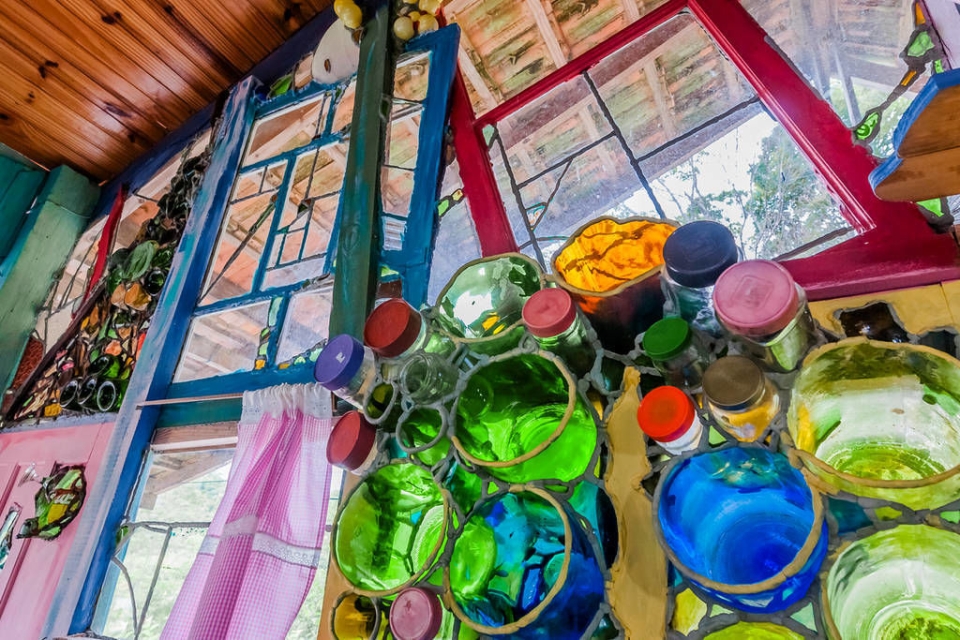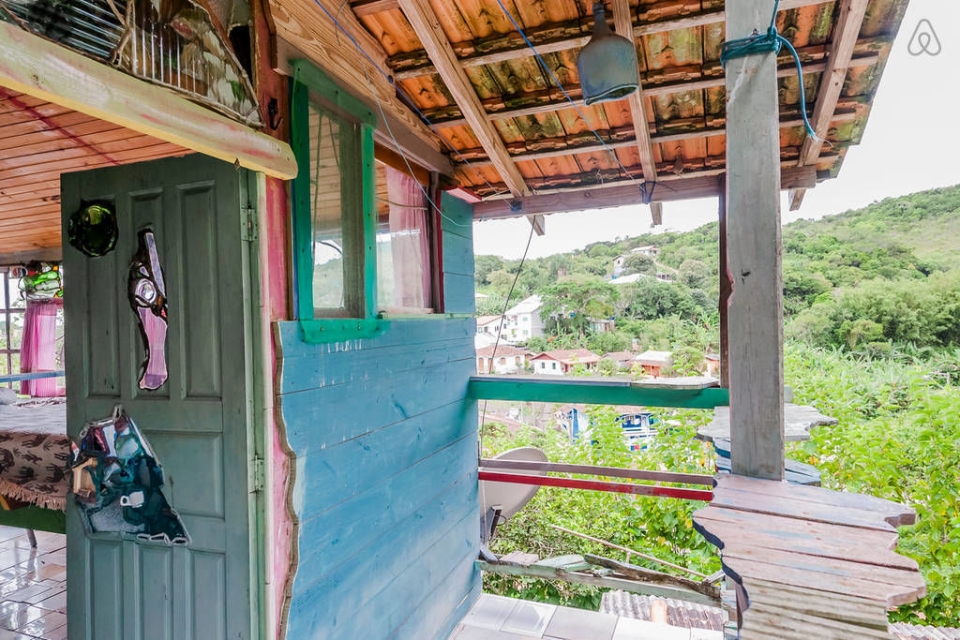 Credit: Inhabitat