Designers of National Design Collective in Toronto have created an artistic masterpiece in form of the Cairo clock. You may be thinking that what is so unusual in creating a clock? Well, the Cairo clock is made from concrete and hand-casted in a geometric dimension like a gemstone or a diamond. Two of its distinguishing features are hidden at its back. First is the Seiko quartz mechanism that helps in the automatic kinetic movement of the clock. Second feature is the translucent neon rear plate that keeps illuminating an ambient light from its back when mounted on a wall.
The grey colored gemstone-cut clock with a green illuminating back plate has two optic white hands to show accurate time. The illuminating light from its back allows you to see time even in the dark at night. The gemstone-like Cairo clock seems to look heavy due to its gemstone-like shape, but it is actually light-weight with 10mm thickness and weighs around 1.8 kg.
This gemstone cut timepiece will enhance the look of any wall on which it is fixed. The designers have set a perfect example of craftsmanship and beautiful design by creating this masterpiece clock which is so reminiscent of its name.
This handcrafted timepiece is available for purchase on designer's official website for US$150, and you can purchase it right away.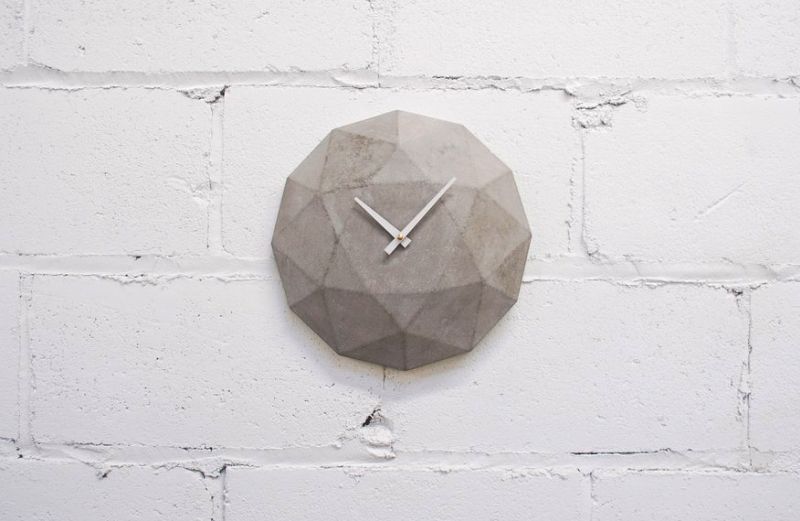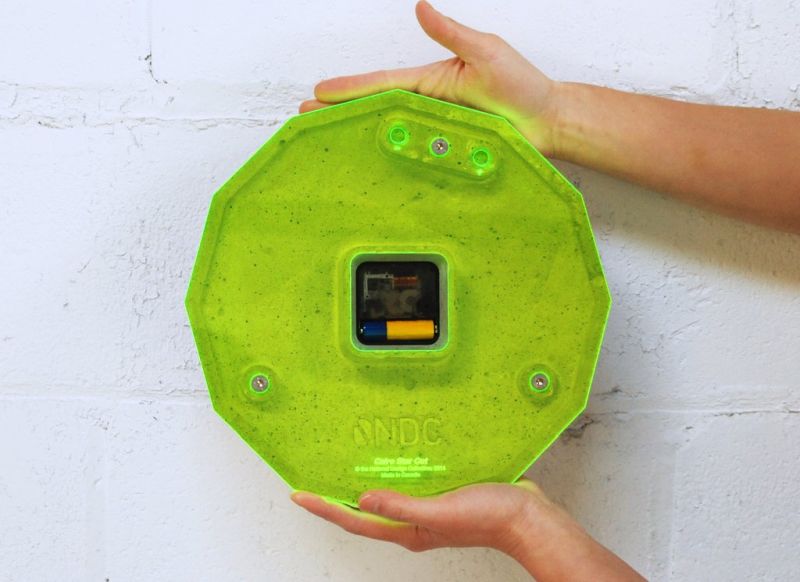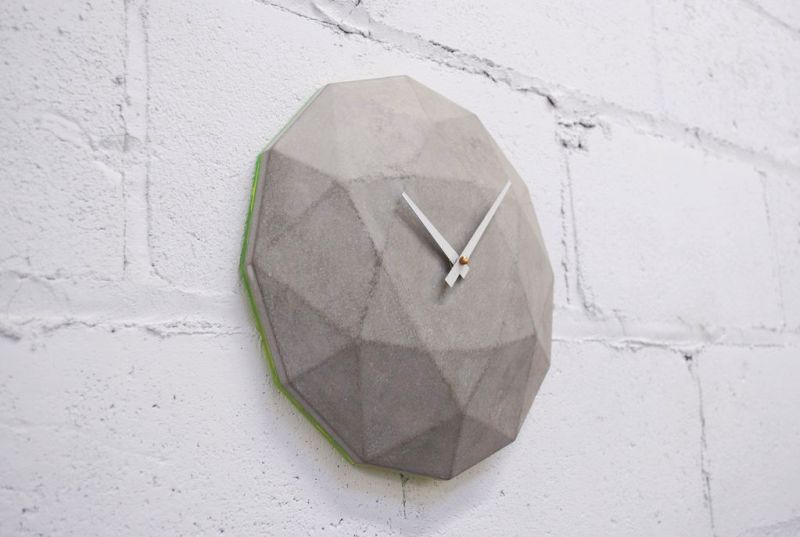 Via: Fubiz