Haruka Misawa – a talented designer from Japan – has created a series of fish tanks that defy the laws of gravity and give a fresh and unique look to an ordinary aquarium. The fish tanks that were created for her solo exhibition called Waterscape in Taiwan aim to redefine aquarium design with new lines. The one that caught everyone's eye is a distinctive fish tank with a small central aquarium levitating inside.
Featuring a big glass bubble inside the main tank that is propelled by buoyancy, it plays with gravity giving a tranquil feel to viewers. Exuding both aesthetics and functionality, the centerpiece cocooned within the main fish tank provides oxygen, allowing ferns to grow and fish to feed on them.
Built for the exhibition, the fish tank is just a prototype for now. But we have to agree that Misawa's work is certainly an innovative approach to give aquatic life a tantalizing appeal.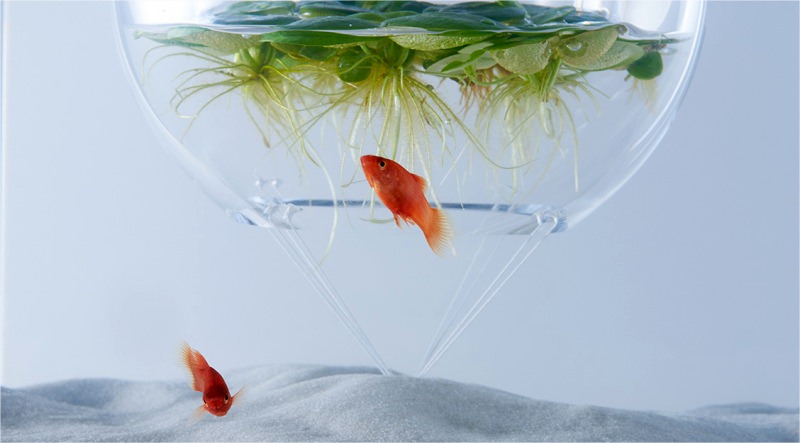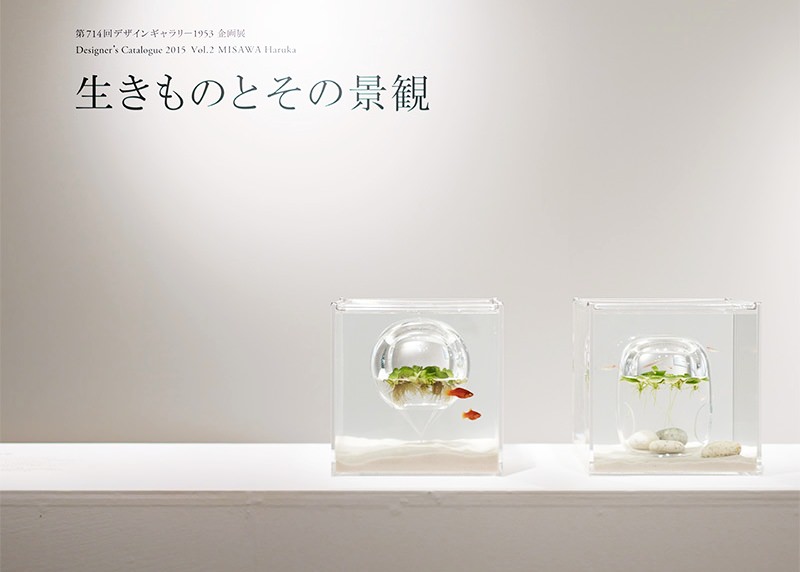 Via: Curbed