Owners of Ferrari often love to boast their ride, sounds fair enough because if you own a ravishing car like this, then what's the point of hiding it inside a dull garage? On similar lines, the owner of a three-storey house in Sai Kung, Hong Kong commissioned Millimeter Interior Design to remodel his house in a way that it showcases his amazing red colored ride as centerpiece of his home.
It was quite challenging for the designing team to reconstruct a narrow split-level layout, but they managed to create a brilliant design where they formed a glass garage displaying red Ferrari of the client right in middle of the living room. This fascinating ride now adds up as central décor object of the living room with other contemporary interior designs.
Apart from this fancy garage as piece of décor, the house also flaunts an elevating dining table and a low level kitchen with all modern and elegant arrangements. The dining table remains hidden under floor and elevates at the time of dining, diners can easily alter its level according to their comfort.
There is abundant use of glass and steel in construction of the entire 4,500-square feet house that connects all three levels of the building beautifully. This house with red Ferrari overlooking its living room and kitchen reminds us of the Hamilton Scotts– a luxury house in Singapore with a glass sky garage. Both these house designs are fascinating for all auto-enthusiasts who love boasting their rides all the time.
However, Millimeter's design focuses primarily on high quality contemporary design of the house with maximum customer satisfaction, which is clearly depicted in this particular house they formed in Hong Kong.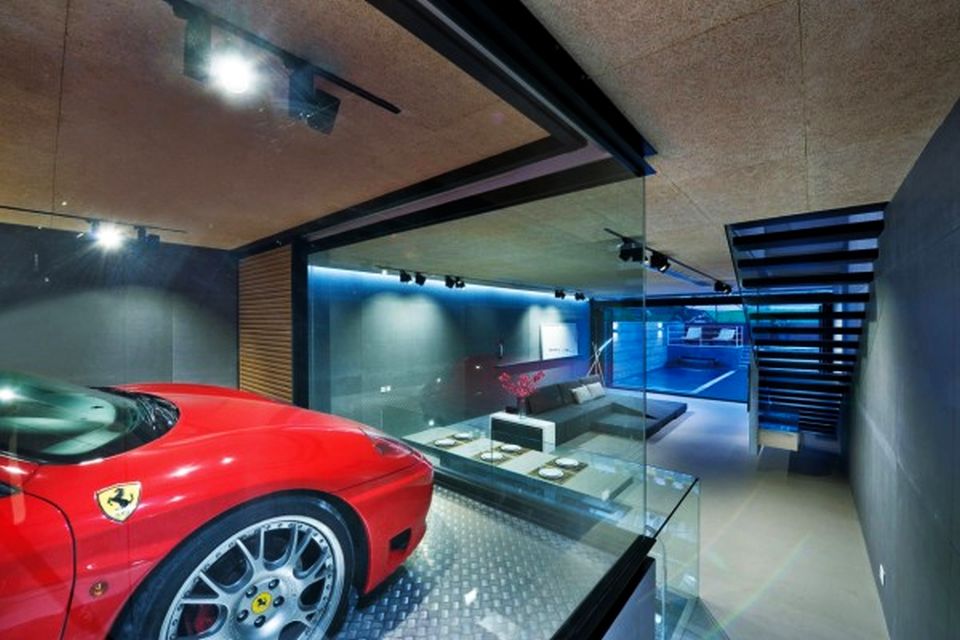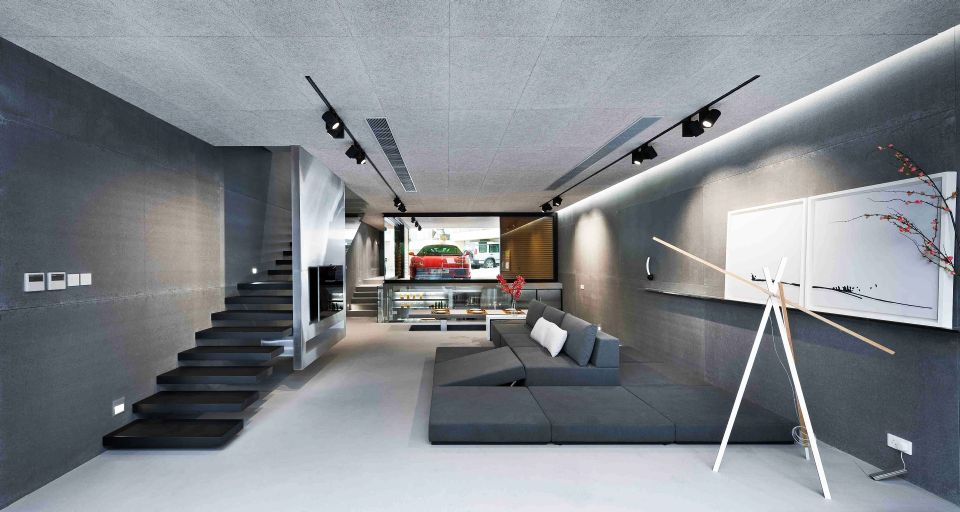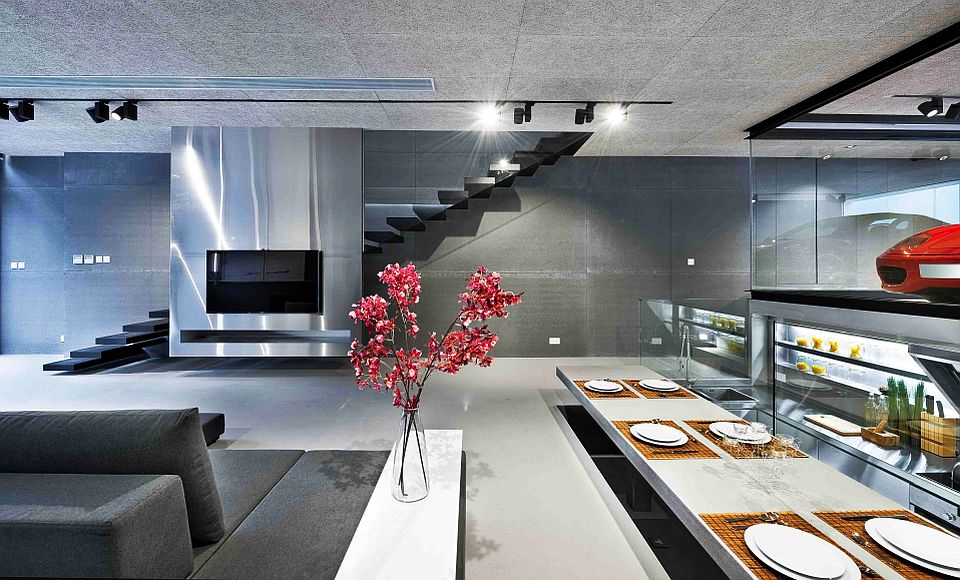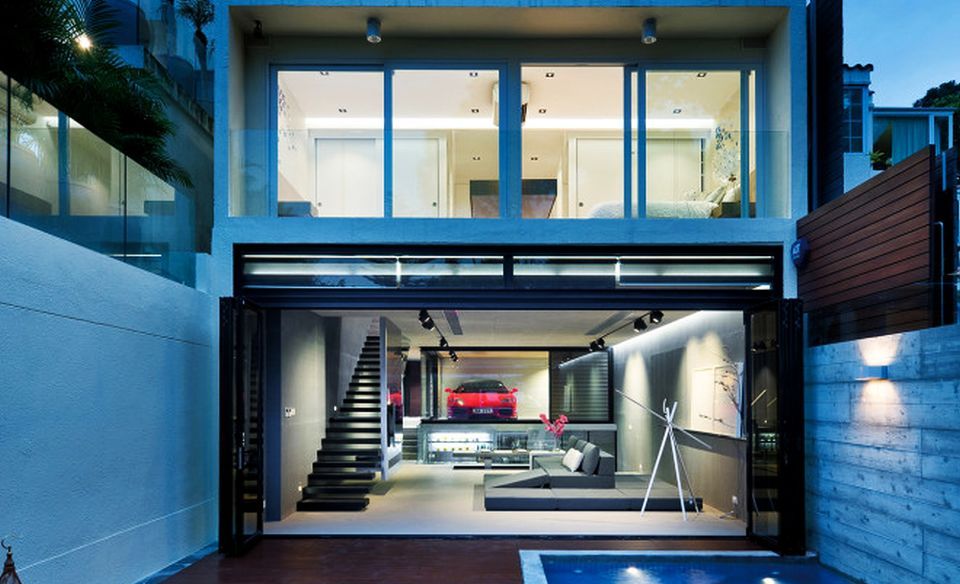 Via: MrGoodLife