I am not much familiar with the Japanese norms and traditions but what intrigues my attention toward the land of the rising sun is their simple and minimal lifestyle. In my early childhood, I was in awe of Tatami beds that I saw in Japanese anime. Well, I never owned one, but here is your chance to appreciate and cling to one, if you may.
Shiko Wien is a light and airy bed designed by Italian studio E-ggs. The bed combines a solid wood structure with a Vienna straw headboard. Designed for Miniforms, the solid wooden structure is suspended on four legs. It is a simple, soothing, and stylish take on your traditional beds with an outline echoing Japanese Tatami.
This is the third iteration of Shiko with the prior two beds comprising an opaque headboard. The latest bed however features a deflated headboard which allows light and air to pass making it weightless in nature. The bed structure is made in solid ash wood and is available in black and natural finish.
Also Read: Hästens x Supreme King-Size Bed is an Epitome of Comfortable Luxury
Miniforms states, "Shiko is a ritual exercise performed by sumo wrestlers, which involves lifting the legs and stomping hard on the floor to chase away evil spirits. Like that ritual, we have designed a bed that evokes a sense of solidity and safety. Its strength lies in the softness of its headboard." For more information visit the official website of Miniforms and E-ggs.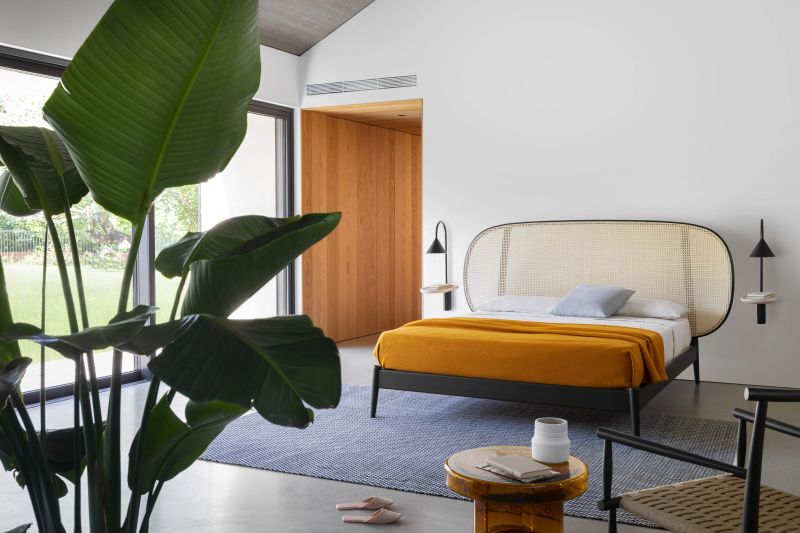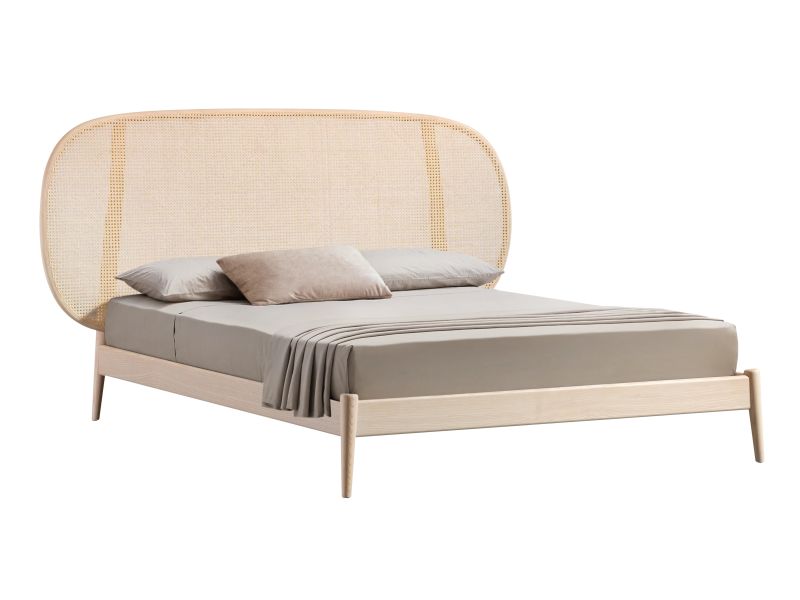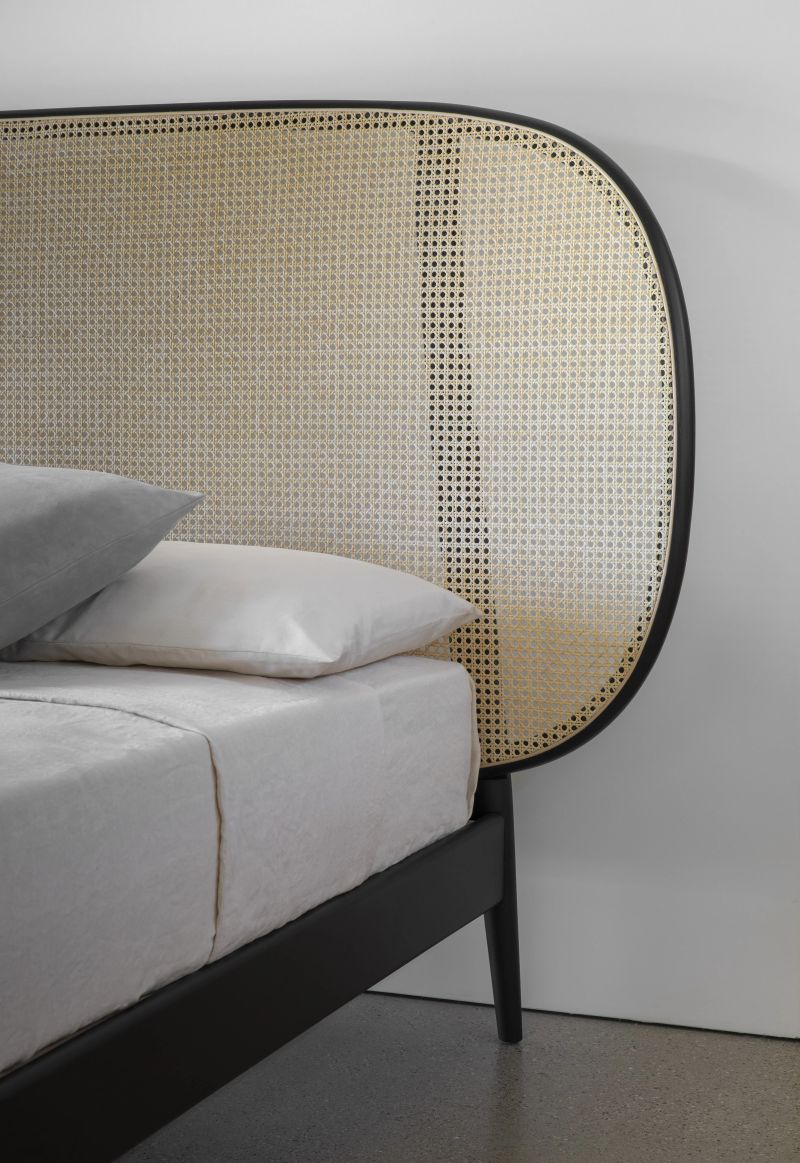 Via: designboom