A nature lover and a passionate blogger Shae, owns a log cabin located amidst aspen trees at the base of the Alaska Range. White spruce logs are combined and attached together to build this durable and attractive log house which she uses as a retreat home in summers, and for making jams and jellies. Surrounded by 900 miles of wilderness, this log cabin has a comfortable loft bedroom and spacious kitchen with wooden cabinets.
This wooden retreat is elevated approx. 3-4 feet from the ground to keep the space safe from wild animals. It has a small front porch which can be used to enjoy your starlit dinner or drink a beer in open-air. Above this porch, a large overhang keeps it safe from rain and provides shade so that you can sit outside comfortably.
A wooden door decked between two glass windows welcomes visitors. All walls and shelving in this house are made from wood, and no stain or paint has been applied to keep the interiors naturalistic. Shae likes to write about unexceptional road journeys, but now she blogs about canning and making jellies & jams. Due to her eminent passion for canning, designer of this log cabin has incorporated several shelves and cabinets to provide plenty of space in the kitchen. It has sufficient space to accommodate essential items to live a comfortable life.
There is a loft bedroom ideal for two individuals to spend time enjoyably. A dormer window over the bed lets in enough natural light to brighten the loft area. As the log house is built in a distant place and has no TV set, the only way to kill time is by reading books or enjoying wilderness. The designer has reserved ample space for keeping books in the bedroom. A shed is also built fourteen feet above the ground to keep all food and other necessary supplies safe from wild animals.
This cabin made with spruce logs beautifully blends in with the green surroundings, and as the sun rays kiss its rustic structure, the wooden logs dramatically shines like a golden home. There are not much facilities included in the log cabin, but if you are a nature lover like Shae, this wooden cabin is a perfect choice to spend your holidays in the deep woods.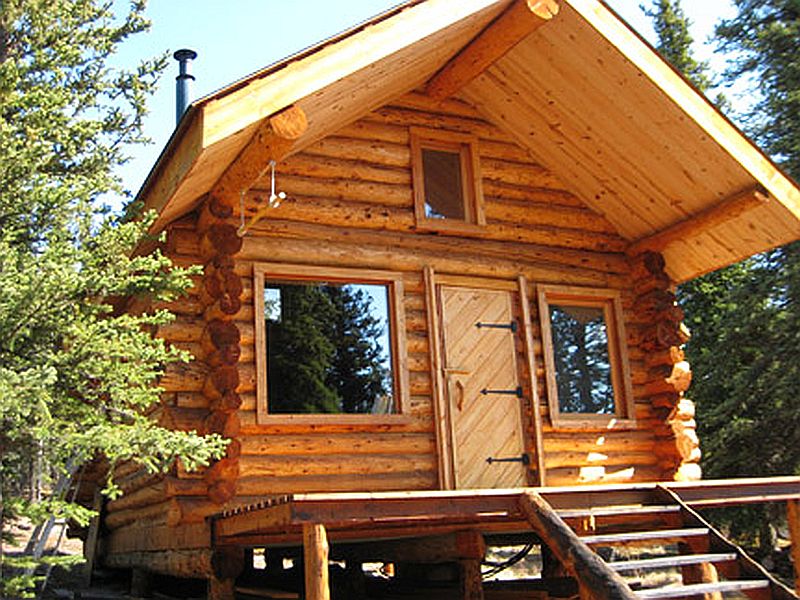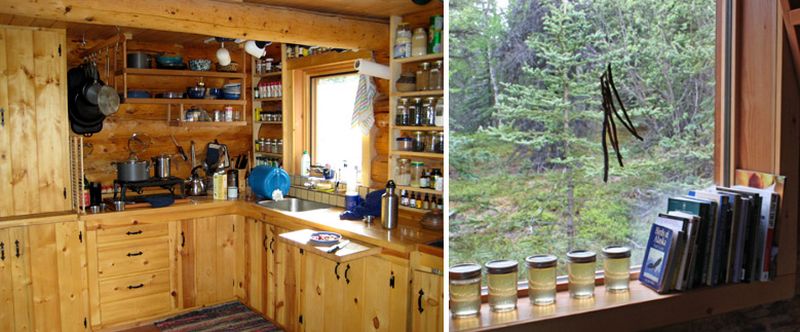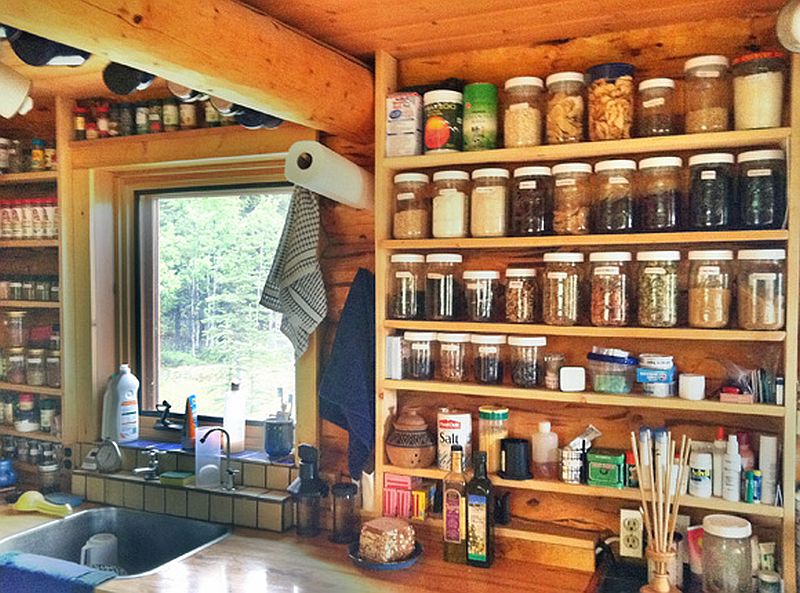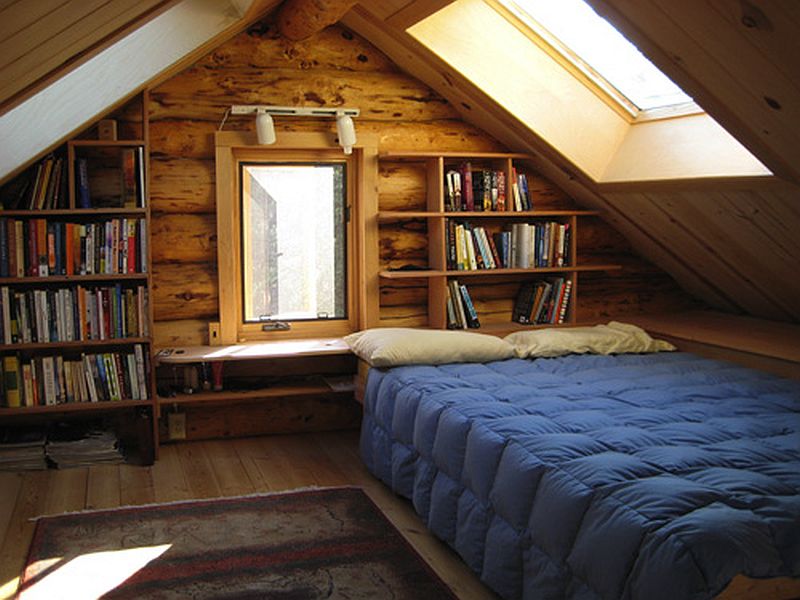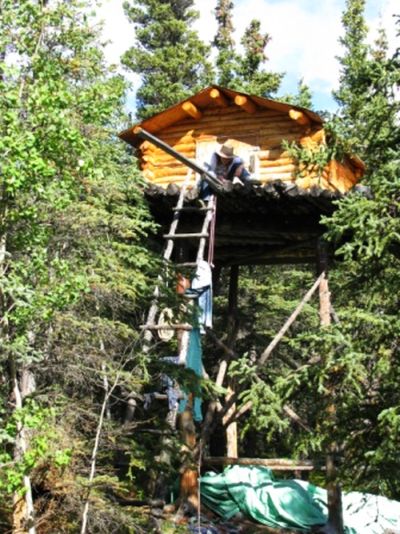 Via: LogHomeTour