Tangram 3Ds, an international 3D design firm collaborated with Schopfer Associates to design a stingray-shaped luxury floating home at the coast of an island in Aegean Sea. As its name suggests, it features a stinger tail which is used as a car drive platform from the shore. Interestingly, its tug can be moved to another nearby place which allows transporting the home in some other location in the sea. To be designed as a two storey lavish accommodation; the first storey has enough space for a large lounge, kitchen and dining area. A winding staircase leads to the upper floor where three bedrooms will be set around a rotunda with two bathrooms and dressing room for providing utmost comfort in the residence.
This floating home is designed as a getaway for people seeking lavish place to experience oceanic life. Keeping this perception, all the spaces including the lounge and bedroom have a number of large floor-to-ceiling glass windows to enjoy mesmerizing views around. It also includes a large deck area with an infinity pool, artificial beach, hot tub and a fire pit to chill in open-air.
It will also feature speed boating just like the Cloud 9 floating bar & restaurant in Pacific Ocean, so there is a dock reserved for speed boats. Made using concrete and metal panels, this lavish floating house with sloped roof offers a total of 9, 000 square feet floor space. After driving through the moving driveway of this house, one reaches in front of its entrance decked under a glass-roof courtyard. Two cylindrical car garages are included to park your cars. For energy demands it can be hooked to main power supply or solar panels can be used.
Stingray floating house is currently in its development stage but as seen in pictures, its high-end interiors equipped with modern accessories make it great for enjoying life in midst of sea and for other water sports. It is scheduled to be completed by the end of 2017 so till date its price it not known.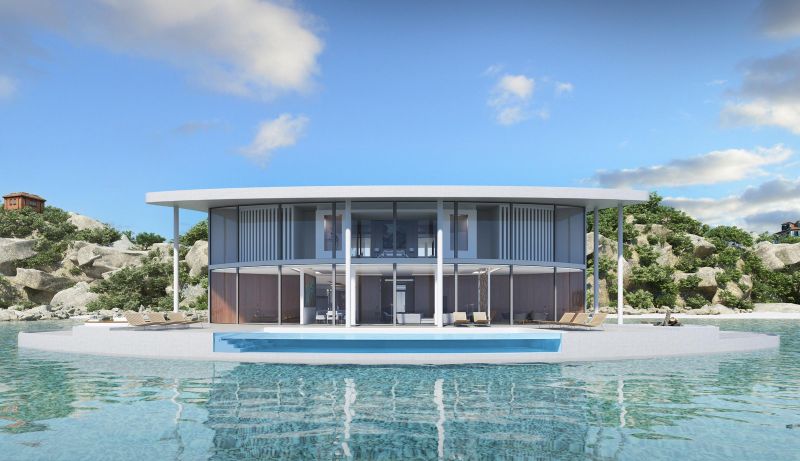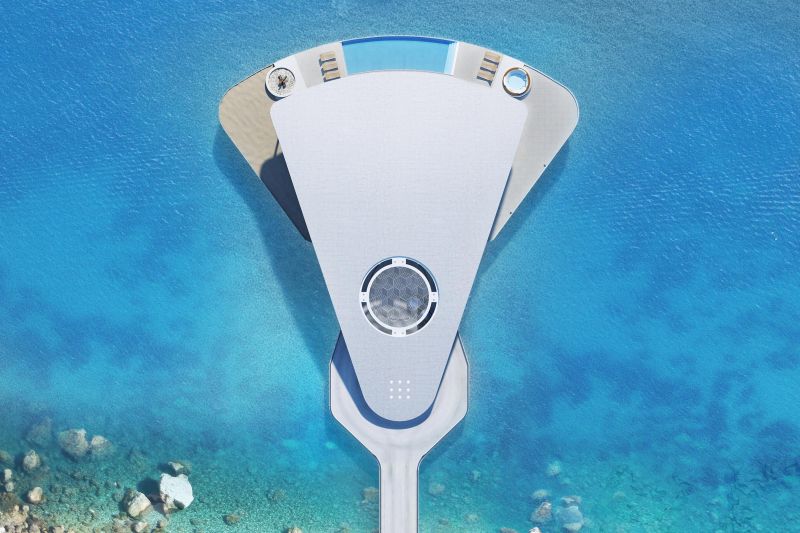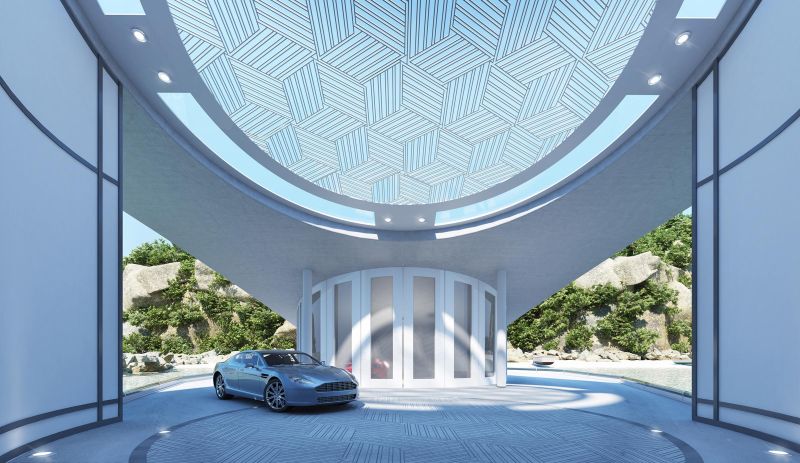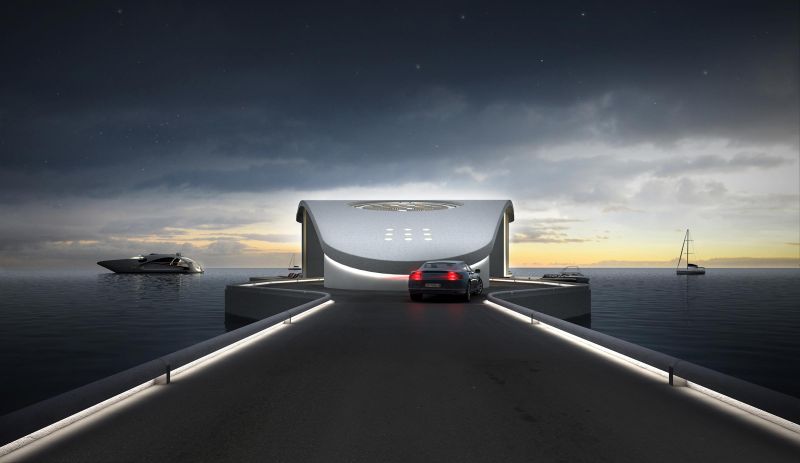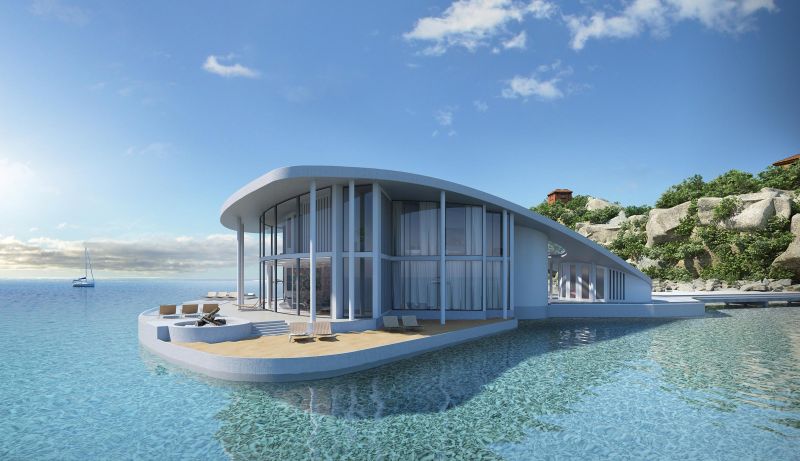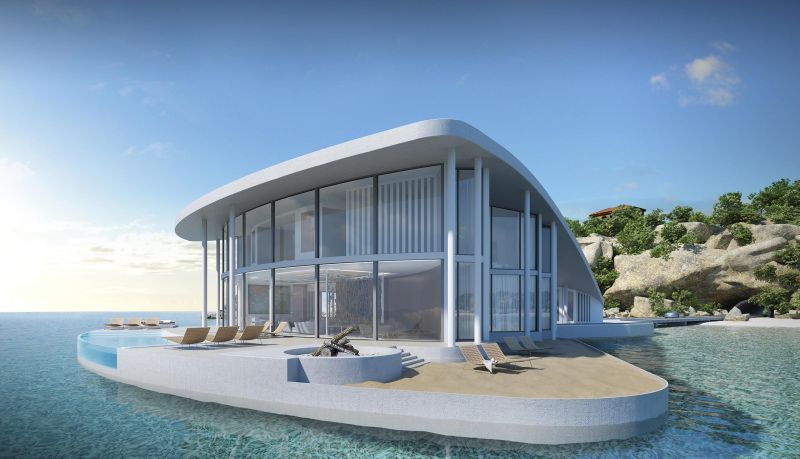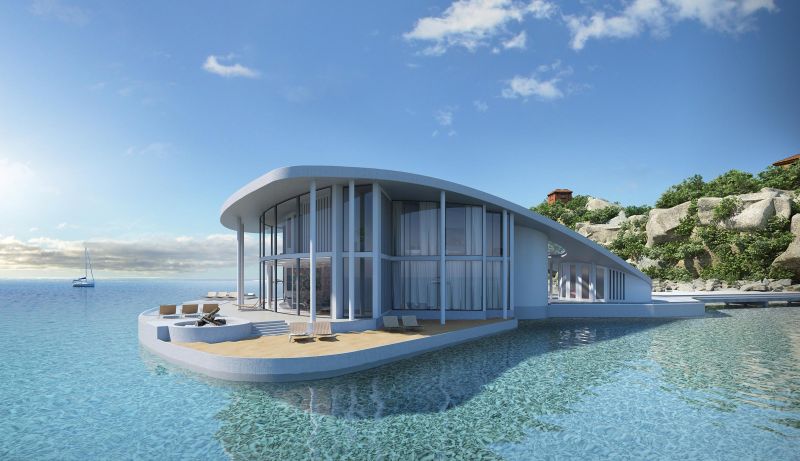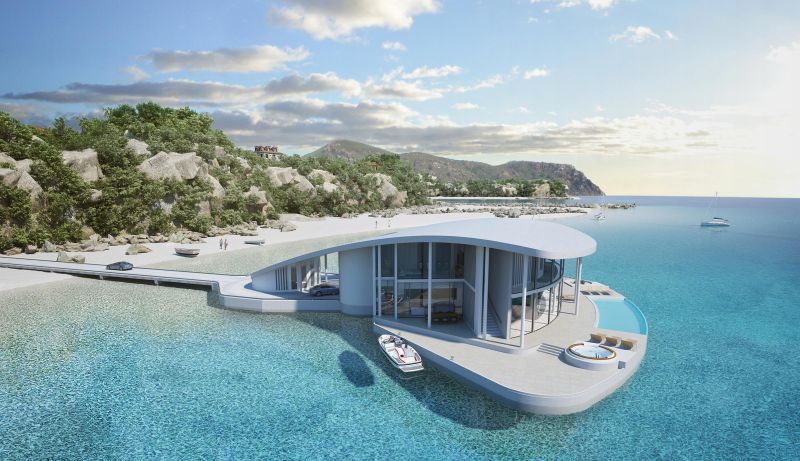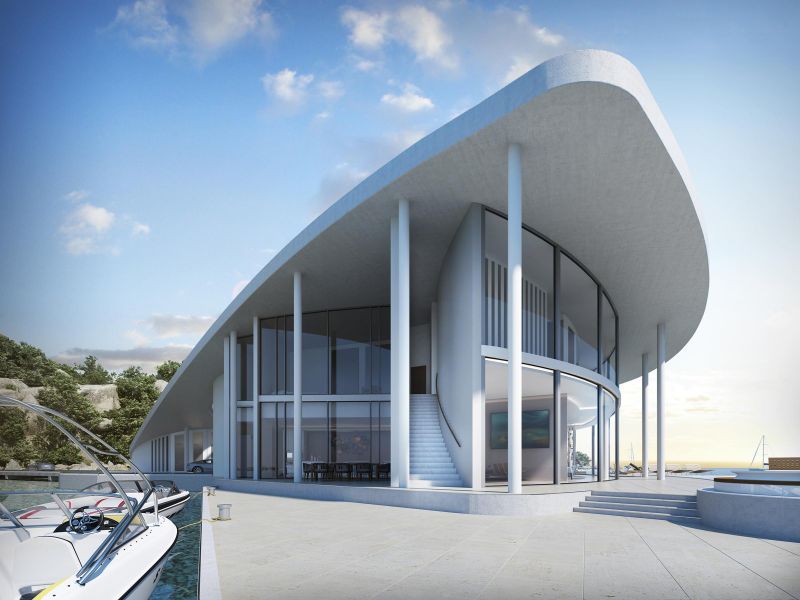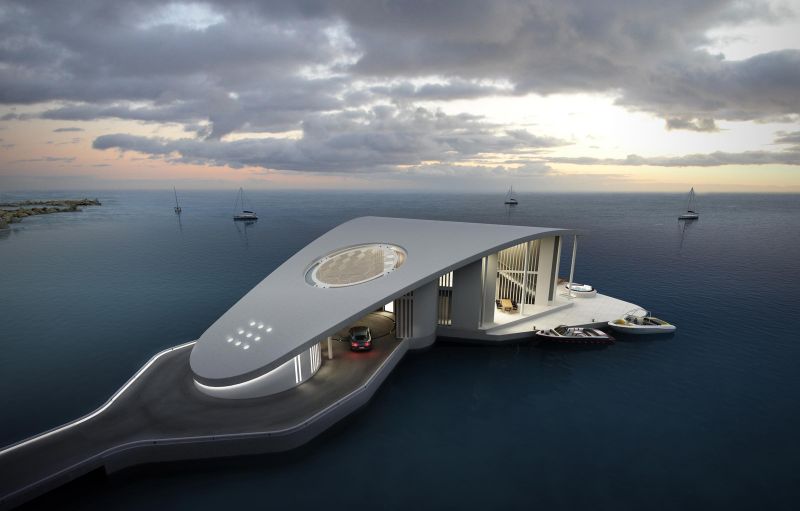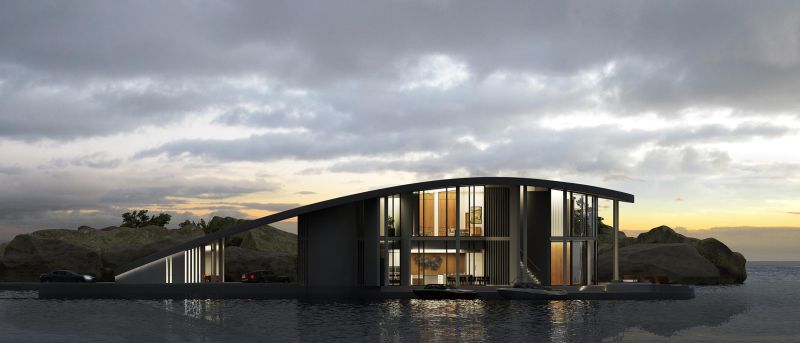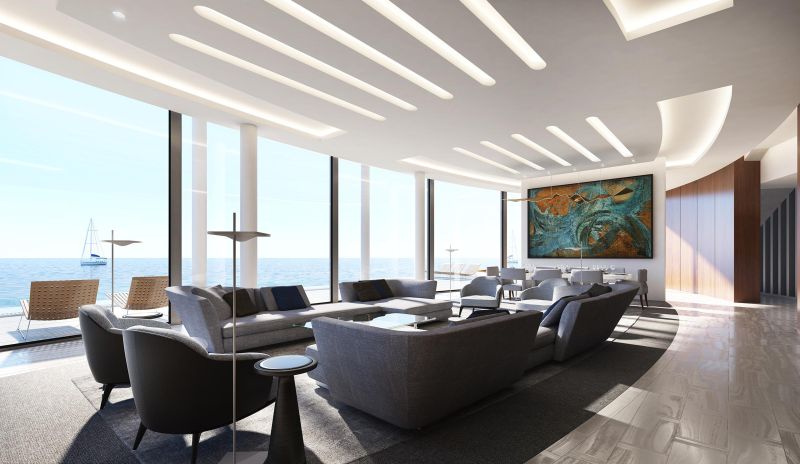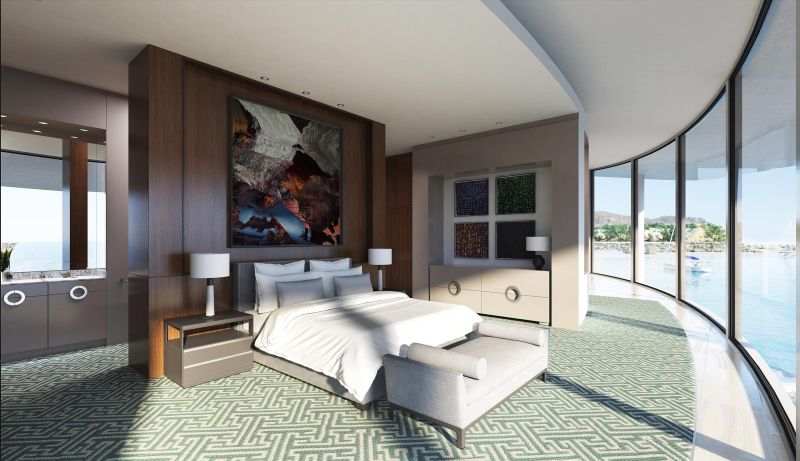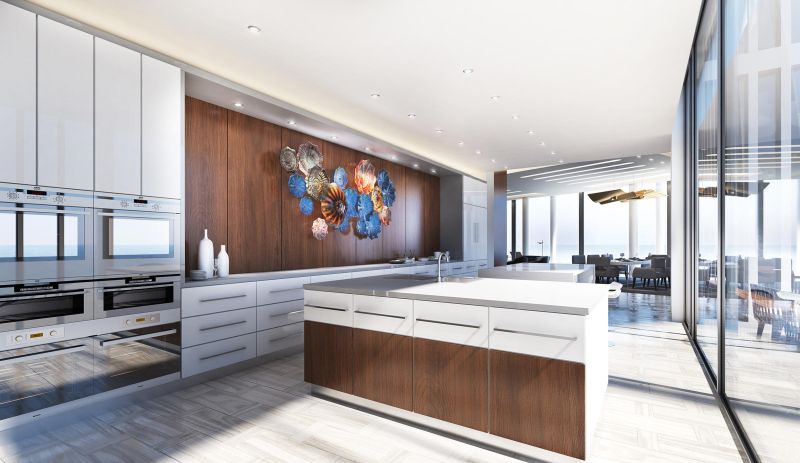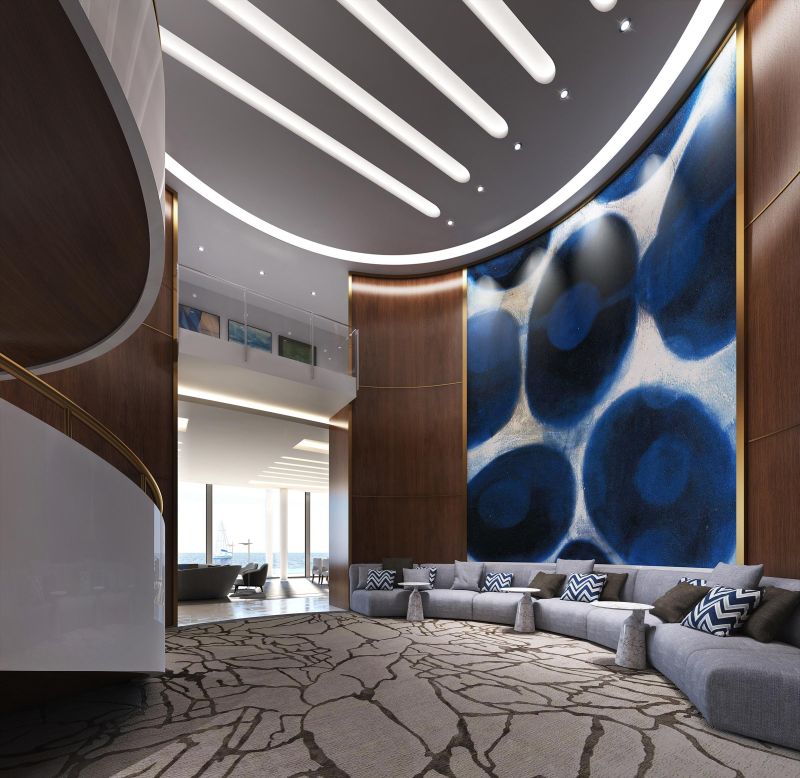 Via: HiConsumption