Picnics are a great stress buster, as well as provide you a cheerful time with your family. But, you have to carry huge baskets of food and cutlery along with you to your favorite picnic spot, which somehow limits your excitement. What if you could get an easy solution to carry all your delicious food as well as cutlery without any heavy baggage?
Well, a UK-based Company Gourmet Trotter has created an amazing picnic trolley that not only allows you to carry your food, wine and cutlery, but also utilize it like a golf trolley for easy mobility to transport it to any desired location.
The picnic trolley is made of three different modules for storage and these modules can be detached when you want to enjoy meal with your dear ones. Each module is designed with special compartments to accommodate cutlery, glassware, stainless steel containers and wine bottles. Moreover, it also features space for salt and pepper mills, napkins, bon-china dishes, etc.
After placing food boxes and other cutlery inside this wheeled trolley, it can be closed forming a cylindrical shape. On closing it measures about 36-inches height and 10-inches diameter, thus making it easier to place inside your car's trunk without occupying much space.
You can purchase it online for US $750 to save yourself from lugging that heavy basket around when you go out for a picnic. This amazing trolley will definitely make you stand out from rest of the crowd, keeping them wondering about your luxury picnic hamper.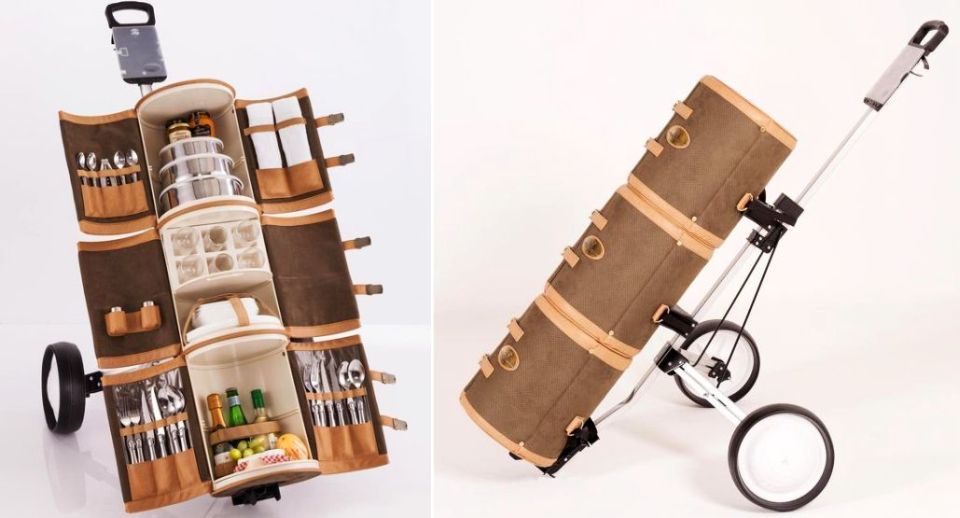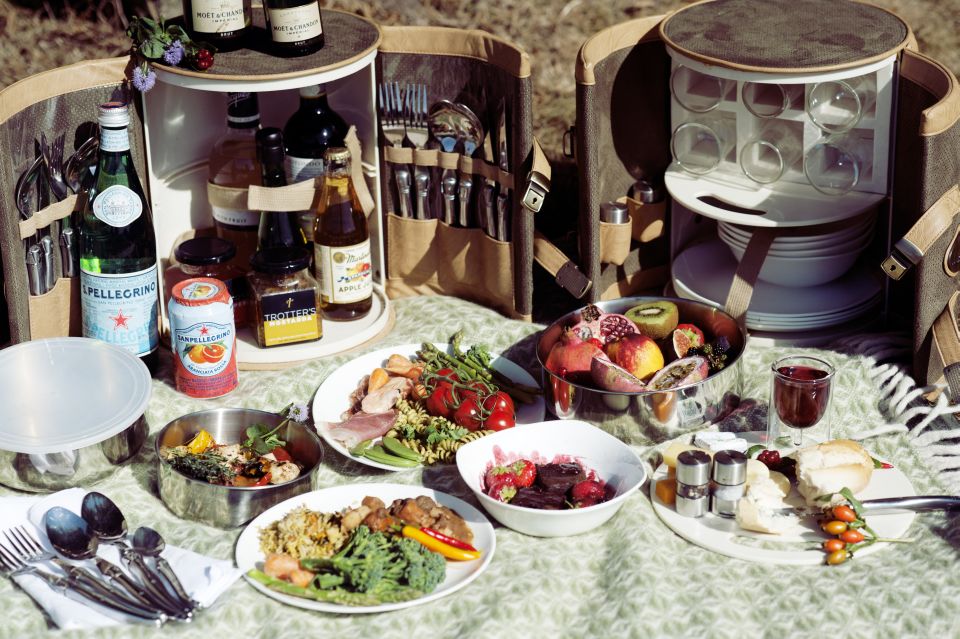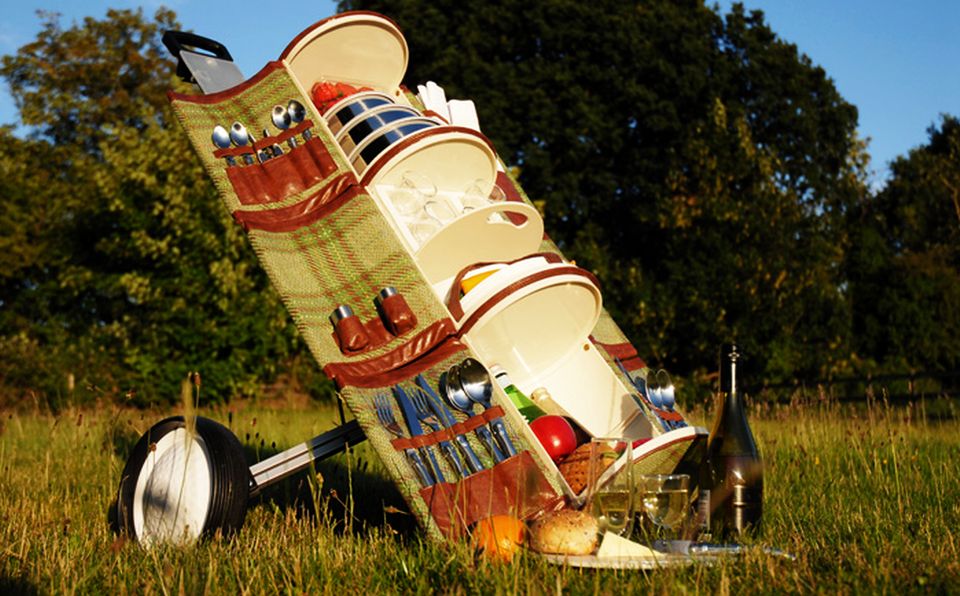 Credit: Fancy