While some people look out for a bigger home even for two, Adrian Crook, a video game design consultant, on the other hand, lives in a 1,050-square-feet condominium unit in downtown Vancouver with his five kids, who range in age from 5 to 10 years old. The 41-year-old man has strategically converted a two-bedroom unit into a three-bedroom with two bathrooms.
He even has chronicled his lifestyle on his blog 5kids1condo for more than three years. Although most people prefer not to live in an apartment with kids as these living spaces are small and kids' stuff along with toys covers the most part of a house. But Crook thinks differently, according to him living in an apartment is a right decision, provided you know how to combine minimalism and strategy to form a doable lifestyle.
Crook's small home is integrated with high-function furniture that's designed practically to manage the family's needs. For instance, the three boys share a room with a custom-made bunk bed that has full beds stacked on top of each other. Plus, Crook's two daughters share another room that's integrated with a bunk bed, which turns into a table with bench seating on the bottom bunk when needed.
You must see Crook's bedroom – he has installed a murphy bed and a murphy desk into this private space for relaxing as well as working from home, as per his convenience. Moreover, the living room is multifunctional – it serves as a playroom, dining room and more.
According to the father of five, this minimalist lifestyle teaches kids an important lesson to compromise and share things. Plus, renting is a good choice for people who want to be free to move around more easily for jobs or adventure.
Check out the video below to see the entire apartment yourself.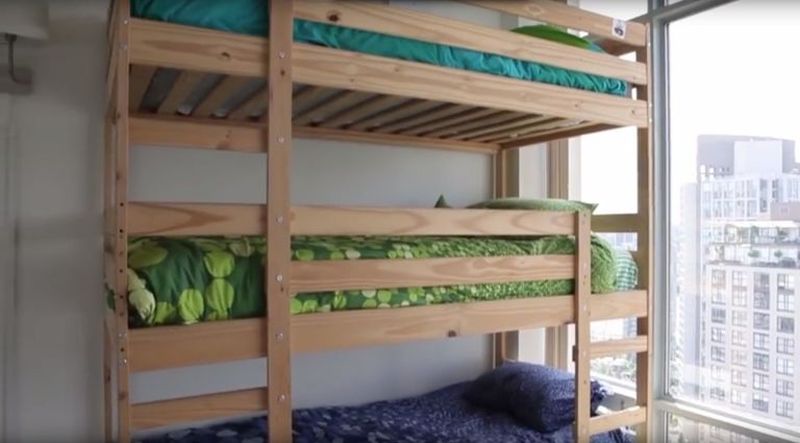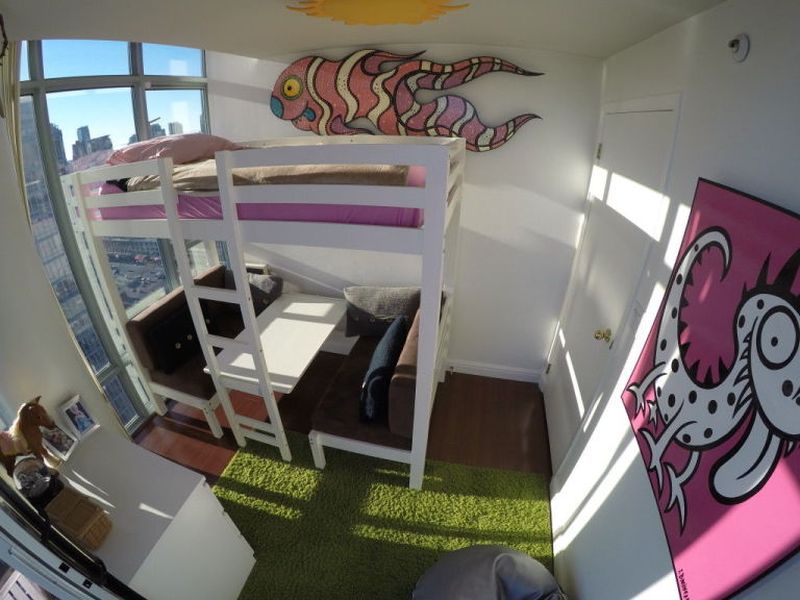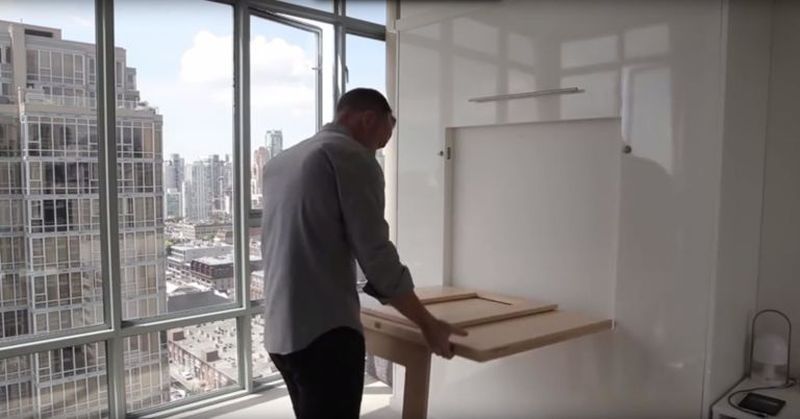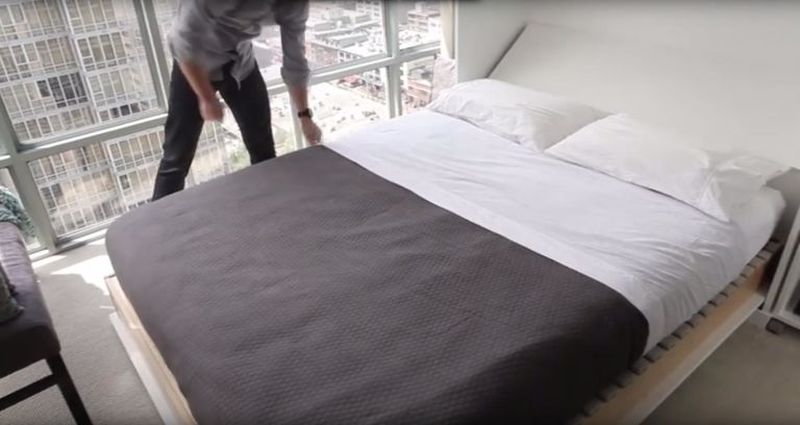 Via: GoodHouseKeeping