AE Superlab, a Brooklyn-based design studio run by Ahmed ElHusseiny, has designed the Diwani sculptural rocking chair inspired by Arabic calligraphy. The chair is a work of minimal designing crafted with specific engineering. The flowing lines of the chair add evocative and dynamic work of art to the rocking chair.
Diwani is created using the CNC routed sections of high-strength, cross laminated plywood, carefully assembled and hand-refined with the help of local craftsmen. The craftsmen have precisely used the strips of cut wood to perfectly fit the curves of your body.
The furniture unit is a beautiful combination of traditional formalism and modern design prototyping. The chair started taking shapes from pencil drawings to countless digital series to 3D printed models to , finally, a full scale mock-up.
Naturally strong and dimensionally stable seating furniture has striking richness of natural birch plywood, which also exposes the linear end grain of the wood. Depth, beautiful contours and minute detailing is being carefully taken care of in order to make it look fascinating from all angles. As accurately described by Ahmed, the Diwani rocking chair – which is available in limited edition in multi-colored plywood with customization options – is minimal yet warm and alive.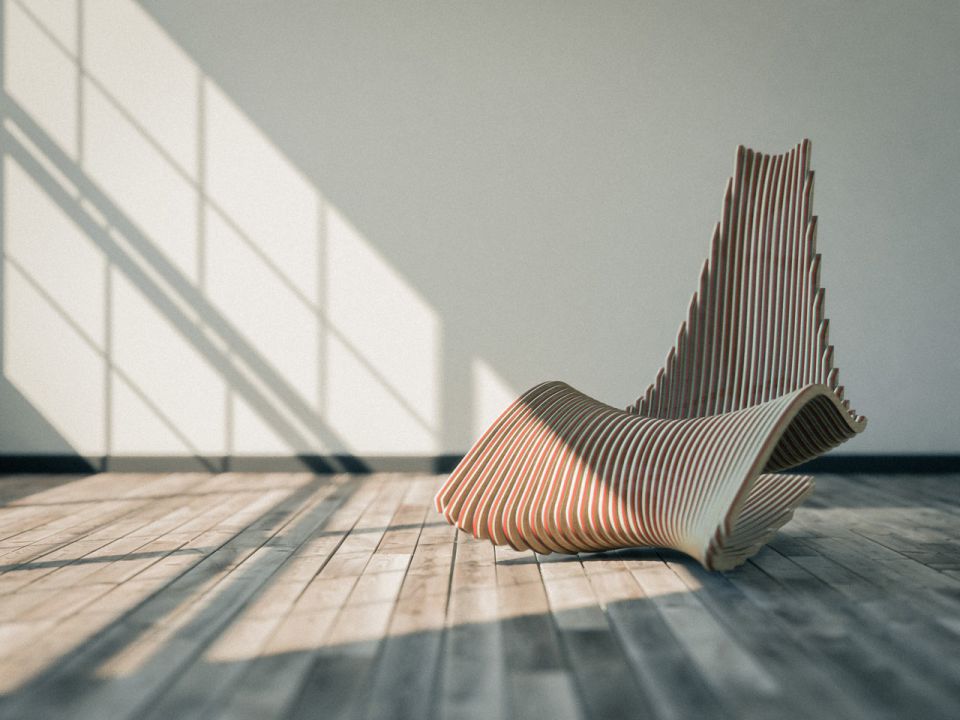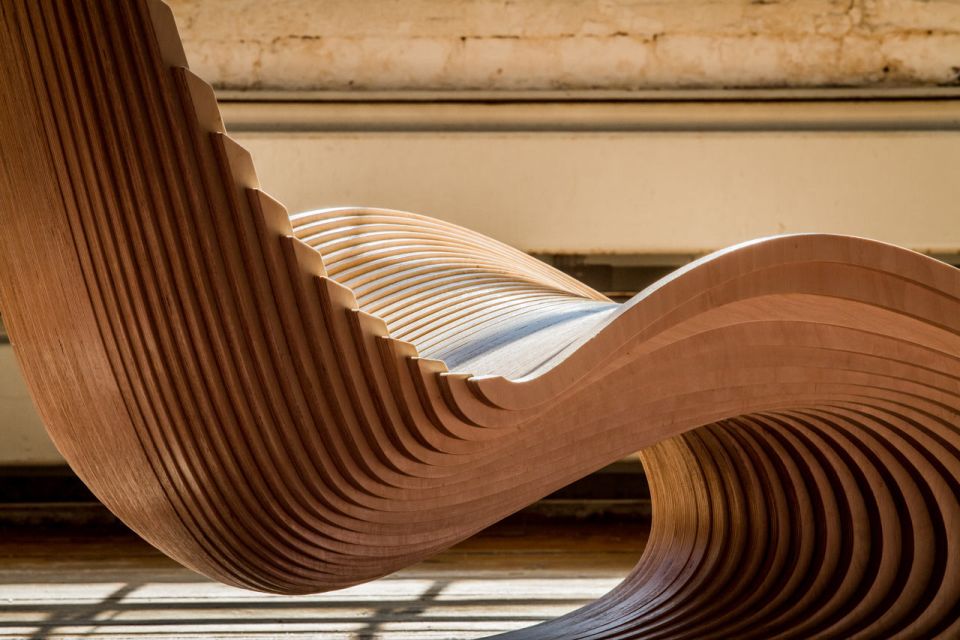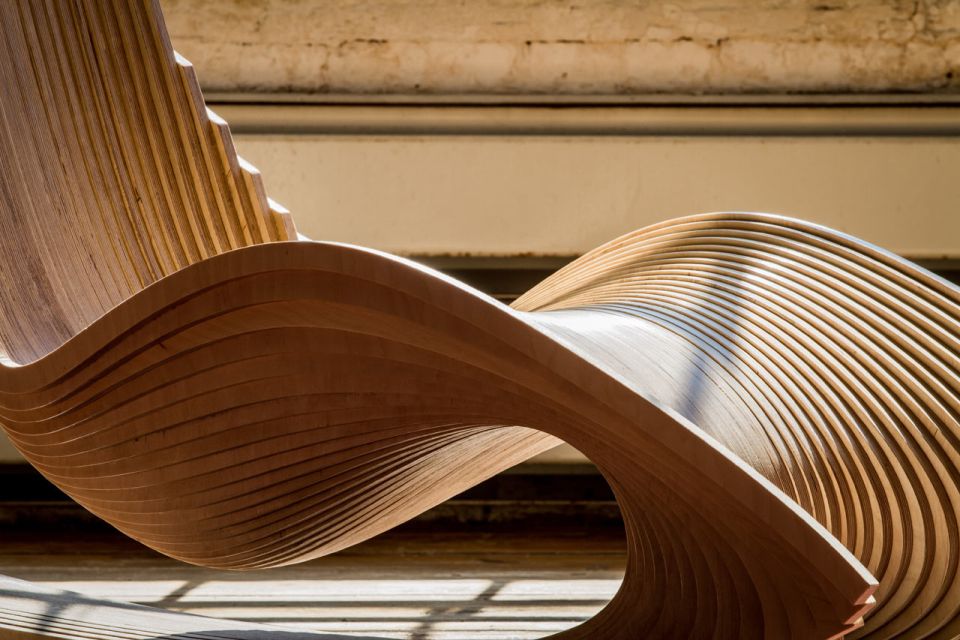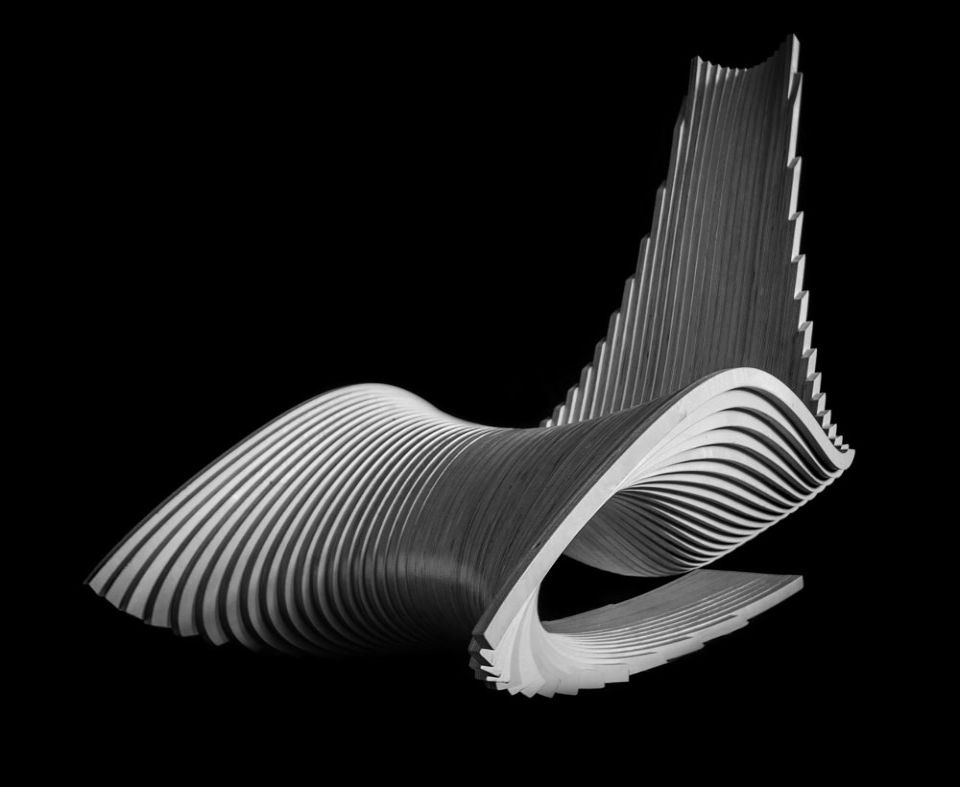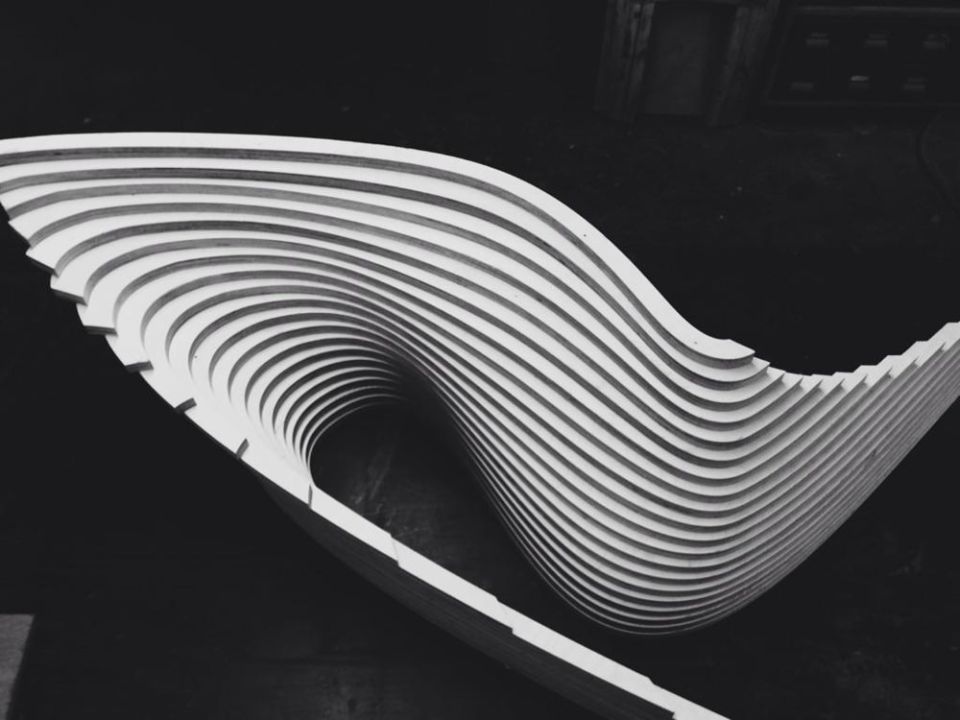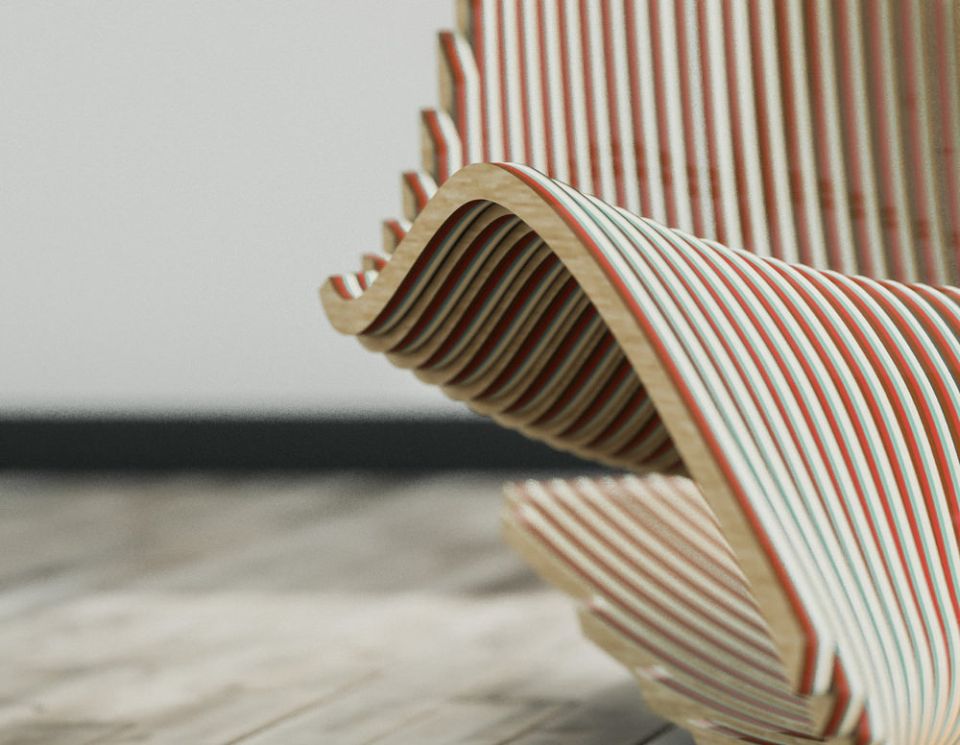 Via: Design-milk