A team of four South Korean architects; Ko Jinhyeuk, Cheong Changwon, Cho Kyuhyung and Choi Sunwoong have designed a skyscraper that will be constructed inside Giant Sequoia trees. These largest trees in the world are affected by global warming, and its impact has increased the breeding rate of insects, shortening the life span of sequoia trees. Giant Sequoia are native to the Sierra Nevada Mountains in California, and some of them are about 3,000 years old.
Their project earned an honorable mention in eVolvo skyscraper competition in 2017. The main purpose of the team is to support tree trunk from falling. The South Korean architectural team call their project, Tribute: Monument of Giant.
The blueprint of the project shows that they will construct a skyscraper inside hollowed Giant Sequoia tree. The tower will be gradually built over time as the tree grows. The Giant Sequoia tree grows altitude between 5000ft to 8000ft, so there will be enough space for construction.
The core goal of their project is to protect these trees and limit deforestation in USA. These trees are on the verge of falling to planet's rising temperature and deficiency of water. The Structure will quietly take place in the void of the tree, without hindering the breathtaking landscape formed by the giants. It will become the artificial organ of the tree to replace the rotten trunk.
"This project attempts to show a new architectural approach to human coexistence with nature."
The architects said in their design statement.
Platforms inside the trees would offer opportunities for camping, exhibitions, education and observation deck. A lattice cage will embrace the outer casing that appears to blend with the tree and endeavors to educate visitors about these natural wonders while making them feel sizably small among these giant creatures of 100 meters in height and of 27 centuries of history.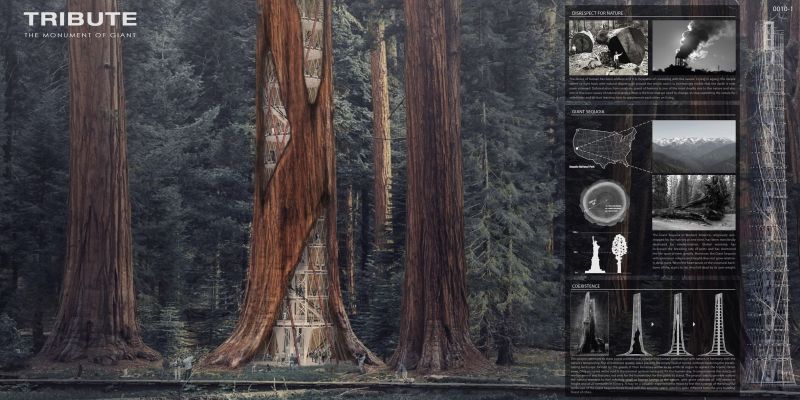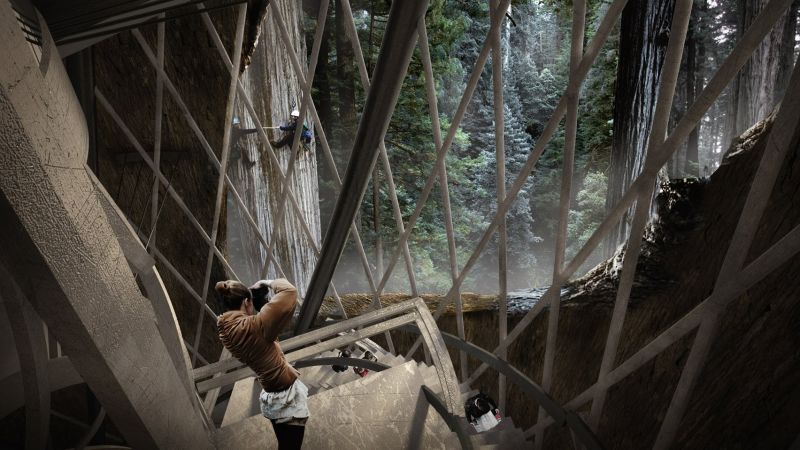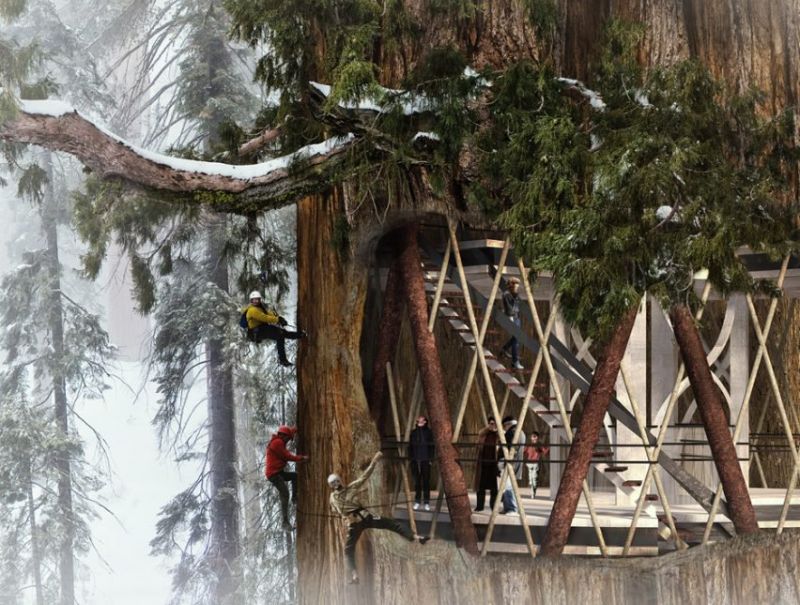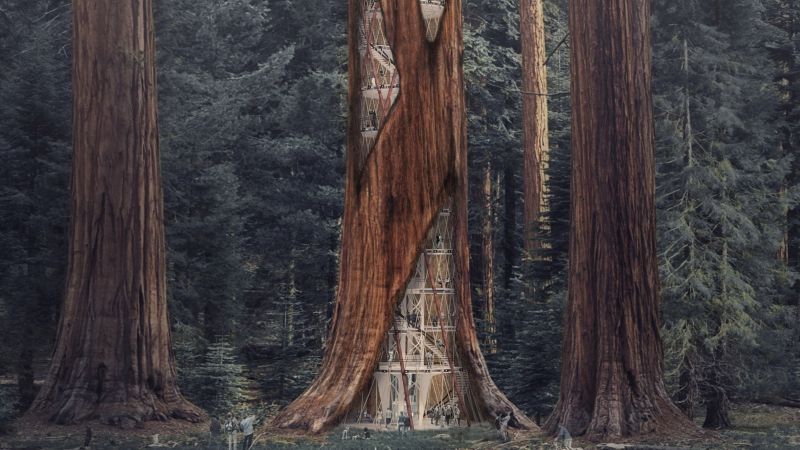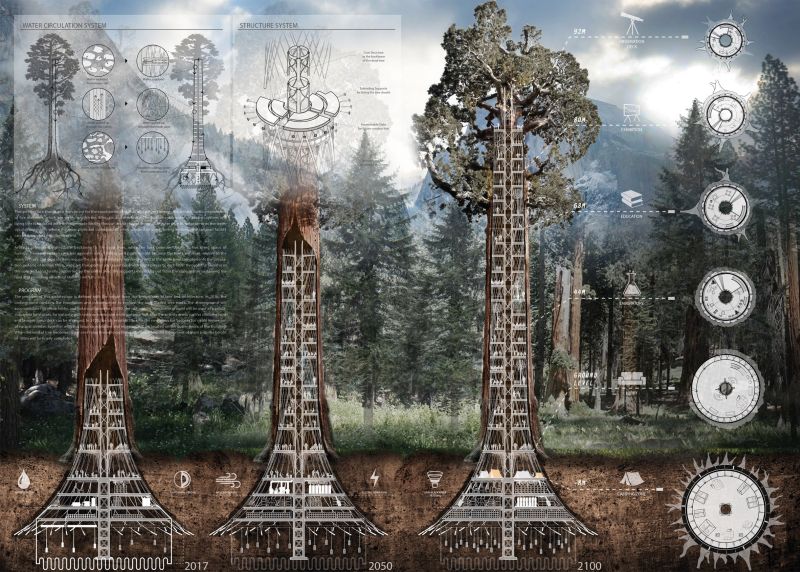 Via: inhabitat