It is every child's dream to travel the space and be an astronaut, but harsh reality is that not everyone make up to this dream. Wanting to give wings to the childhood dream of living in spaceship, Barcelona-based architectural company NOEM has created The Spaceship Home. This futuristic project is designed for a client with the taste of  ground-breaking aesthetics. Due to his liking towards cinema, home automation and comfort, it was easy to conceive the idea of a home in space.
The Spaceship Home is an intelligent project design that will give freedom to client, while enjoying panoramic view of his plot. Located in La Moraleja, Madrid, the home consists of three prefabricated modules made from Pyrenean pinewood, which are wrapped in wool insulation and then covered with polished metal. To make it look like a spacecraft, wooden modules of the home are attached with metal frames, elevating it four meter above the ground level.
The 96-square meter home is accessed with restored metal airplane staircase, which earlier belonged to Spanair. Modules of the home are divided into bedroom, living room, kitchen, bathroom and control panel room. The wall-mounted control panels provide the freedom of managing functionality of the house, with the help of a console that controls lighting, temperature, security and sound system of the house.
Designed and built in workshop, the spaceship home will take only one week for assembling. The Class A energy certified building is equipped with the facility of raising and lowering the shutters depending on time of the day or desired temperature. The client can also change color of metal and exterior lights, depending on different modes.
The Spaceship Home is an ultra-advance home, that not only provides comfort but also let you enjoy the surrounding beauty. Still no pricing information is available on company's website, we can just hope that the eco-friendly high-tech home would be easy on pocket.
Check out the videos and images given below to find out more about this contemporary abode.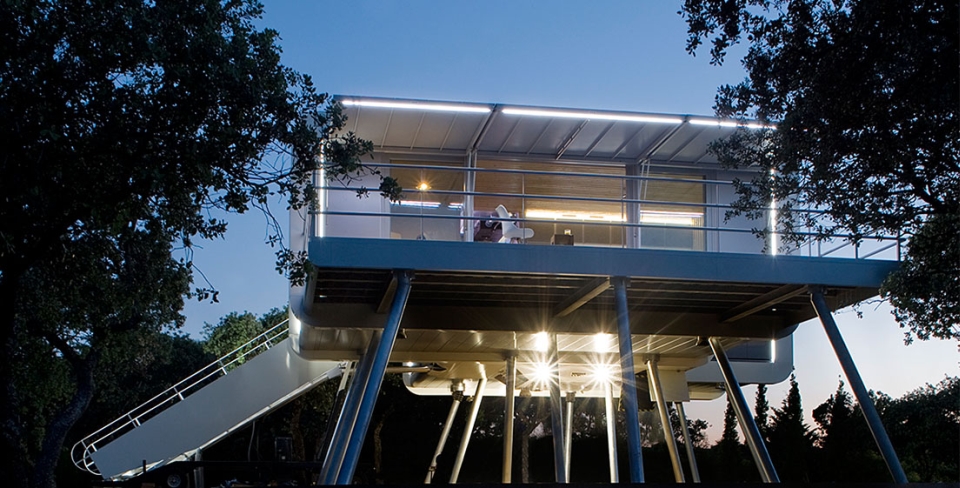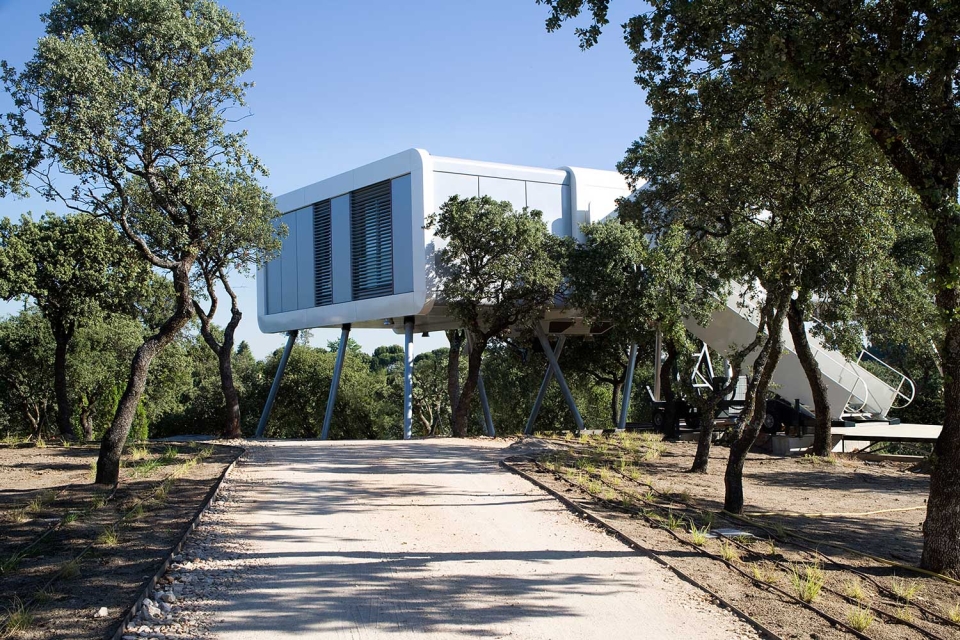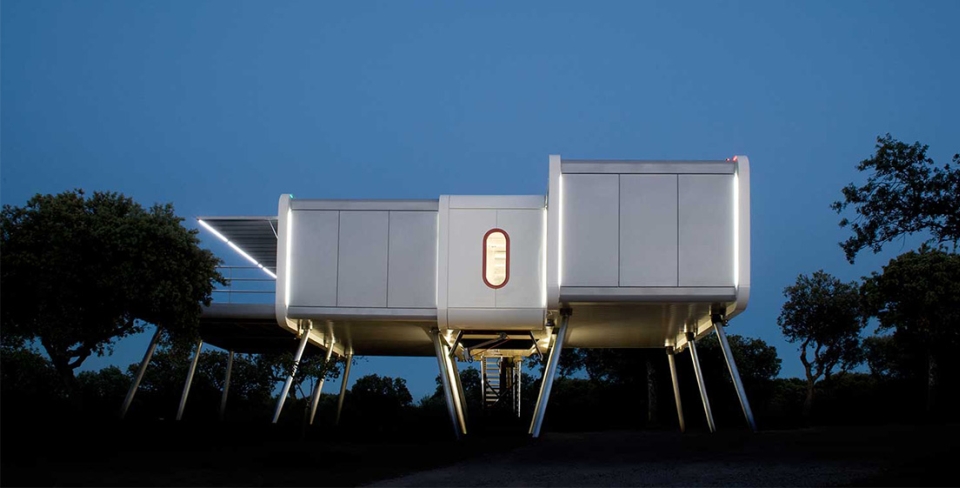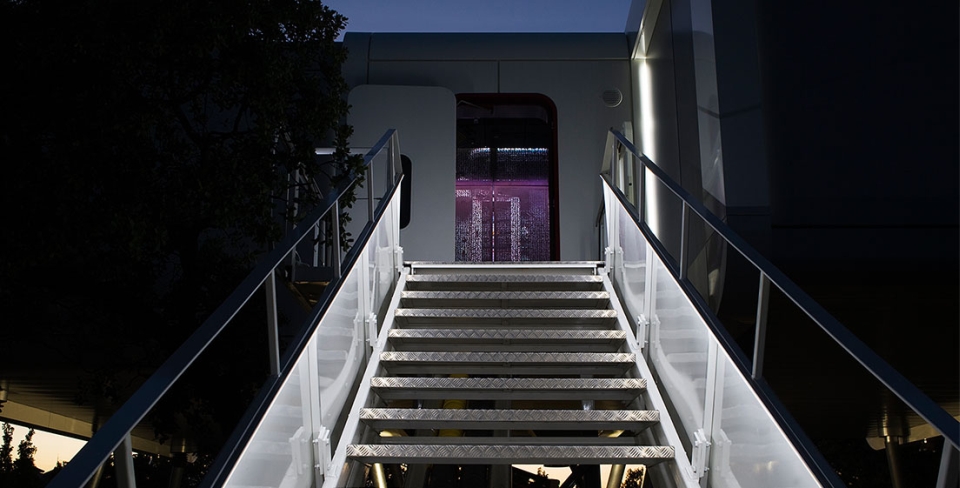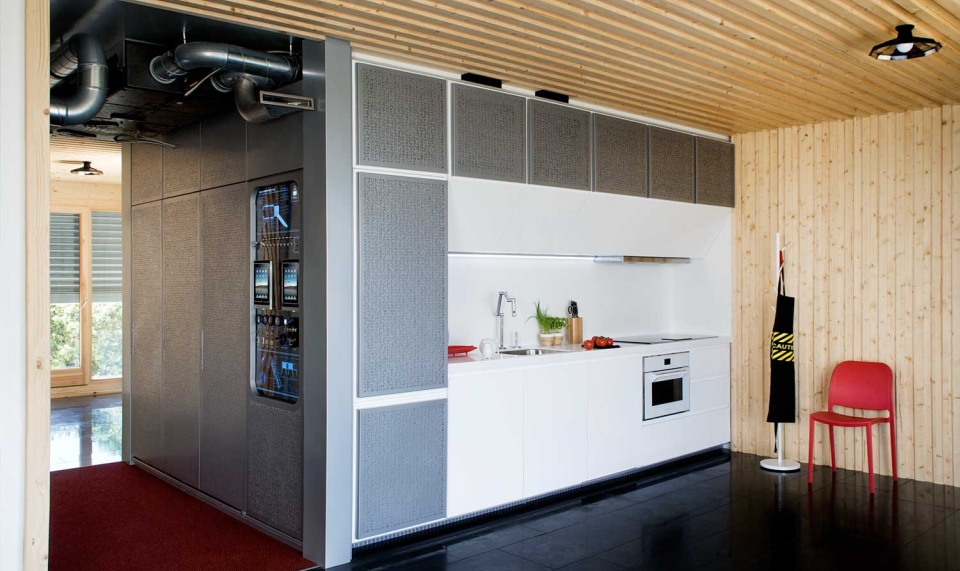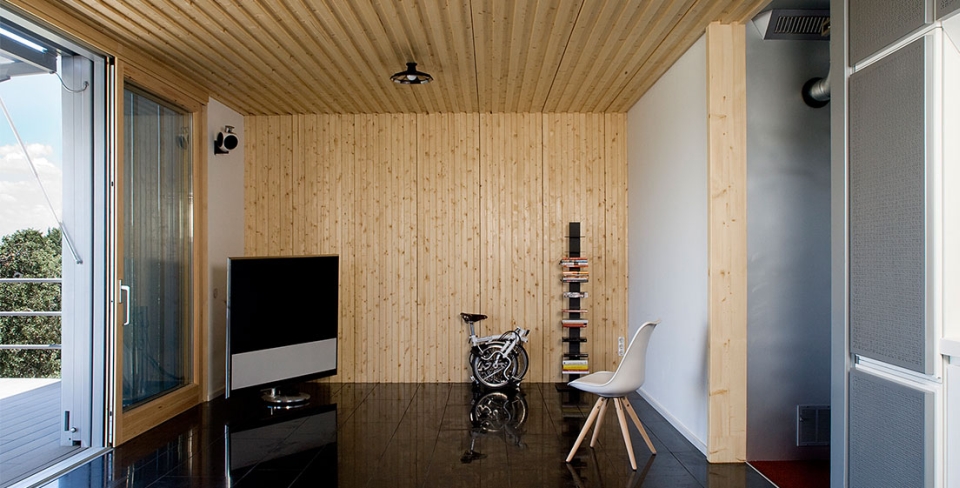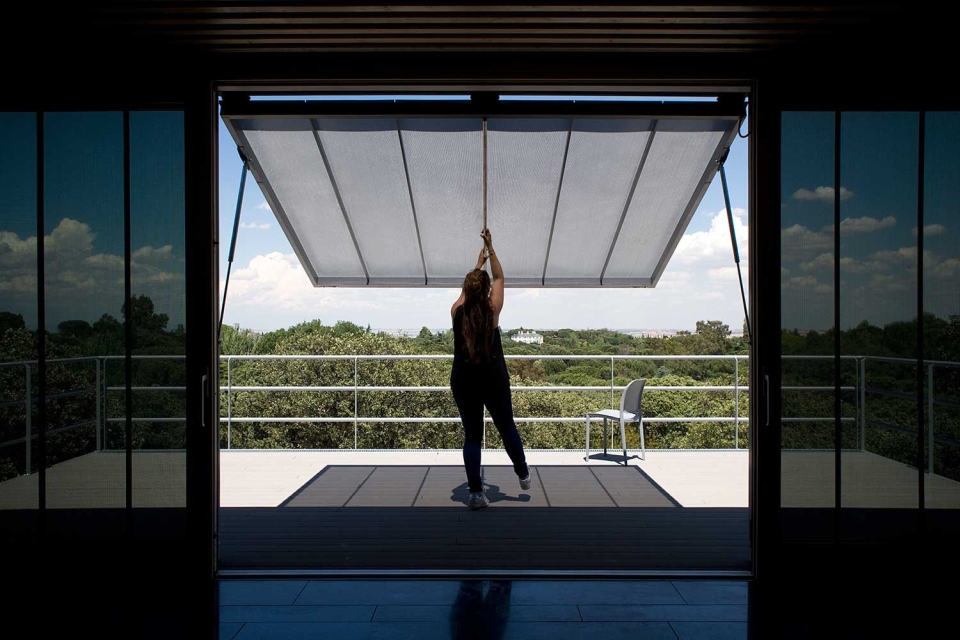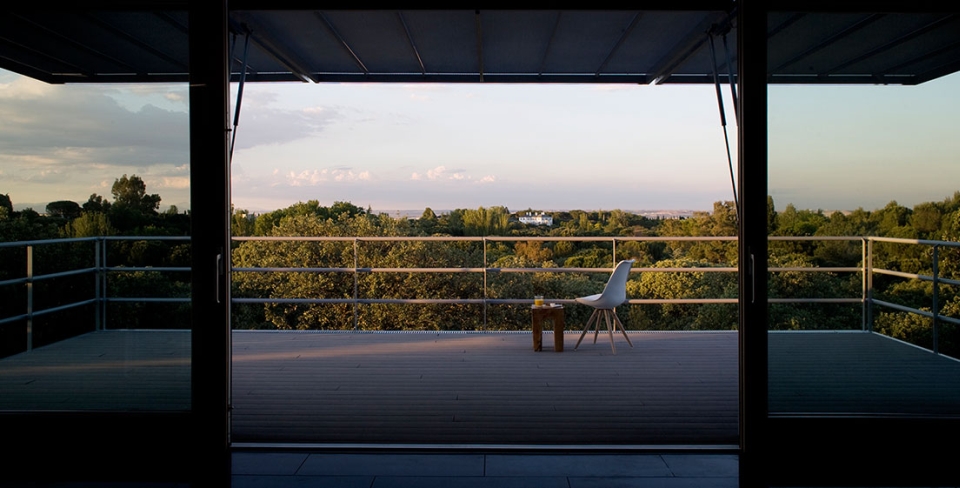 Via: DigitalTrends