Los Angeles-based design studio Brook&lyn owned by husband and wife designers Brian Hurewitz and Mimi Jung, has imagined a surfboard-themed contemporary furniture for dining area. Taking a cue from designs and shapes created by randomly placed surfboards embedded deep in sand at Huntington Beach, the duo created this surfboard table that features four beautiful surfboard legs.
The extremely generous dining table made from white birch with corian tabletop, as stated by the couple, is an ode to their encounter with the recreational equipment. Measuring 82x42x29 inch, the rectangular table with surfboard-shaped legs is a visually interesting piece of furniture that would add a funky surf style to your interior.
The contemporary dining table available in custom sizes and finishes gives users a chance to decorate their dining area in accordance with their personal preferences. As of now, there is no word on price of the surfboard table, but you can try getting in touch with the designers via their website for the same.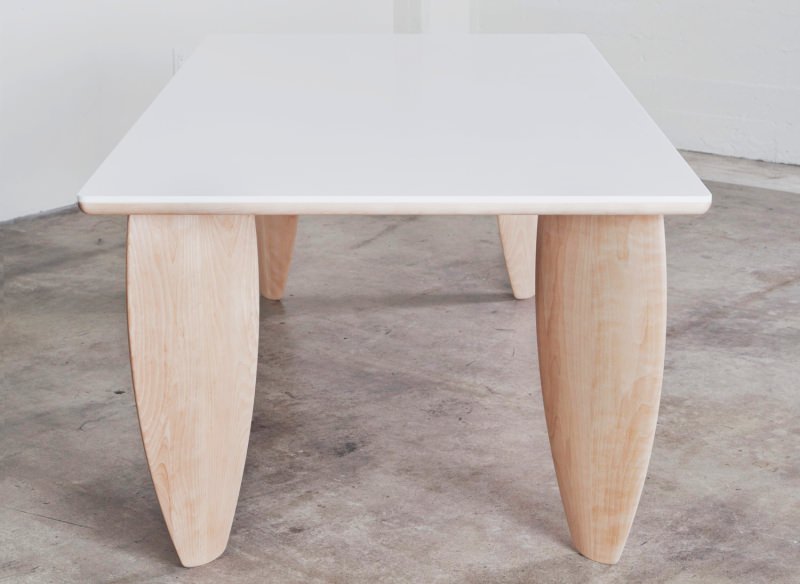 Via: SarahLeDonne