Over the years, the Nelson Treehouse Company has been building the most famous treehouses in different locations around the world. They have built their latest one in Washington's San Juan Islands. This is a private treehouse featuring a slanted roof, outdoor deck, fire pole, and a suspension bridge to a viewing platform.
The treehouse elevates 17-feet above from the ground floor perched among a groove of Douglas fir. A wooden staircase leads to the treehouse deck offering sweeping views of the forest. On the outside, it is a combination of Cor-Ten and warm-hued cedar siding. Inside, there are walls paneled with honey-colored reclaimed fir panels, contrasted by shiny wood floor and exposed beams on the ceiling.
The treehouse has a total of 415-square-feet floor space, including the loft accessed through the custom-built ship's ladder. There are a number of sliding glass doors and windows bringing in loads of natural light. This treehouse has enough space to accommodate a large sofa, coffee table, and other important furniture. It is a perfect setting for couples or families looking to have fun amid the woods.
Also Read: Take a look at Pete Nelson's first ever international treehouse in Norway
There are a number of treehouse builders out there, but the best part of Nelson Treehouse's designs is that these are real treehouses built around tree trunks. For this particular build, they have used diamond yokes and steel knee braces, offering a sturdy foundation to the treehouse.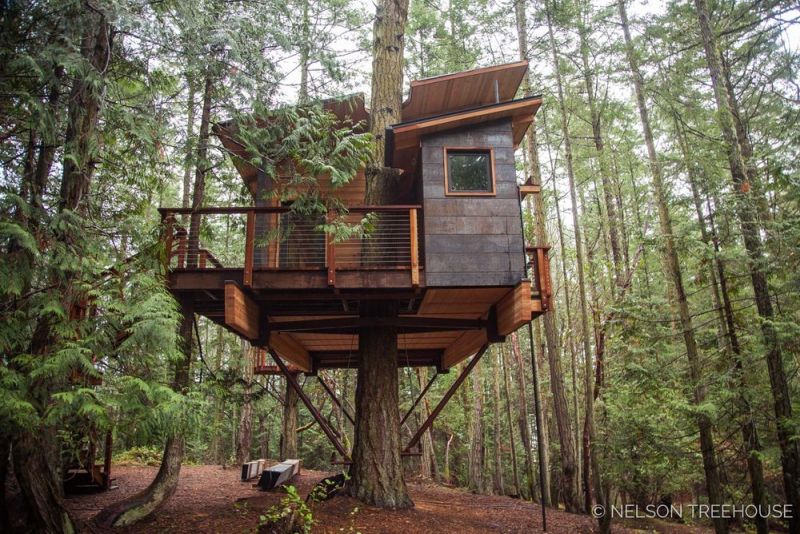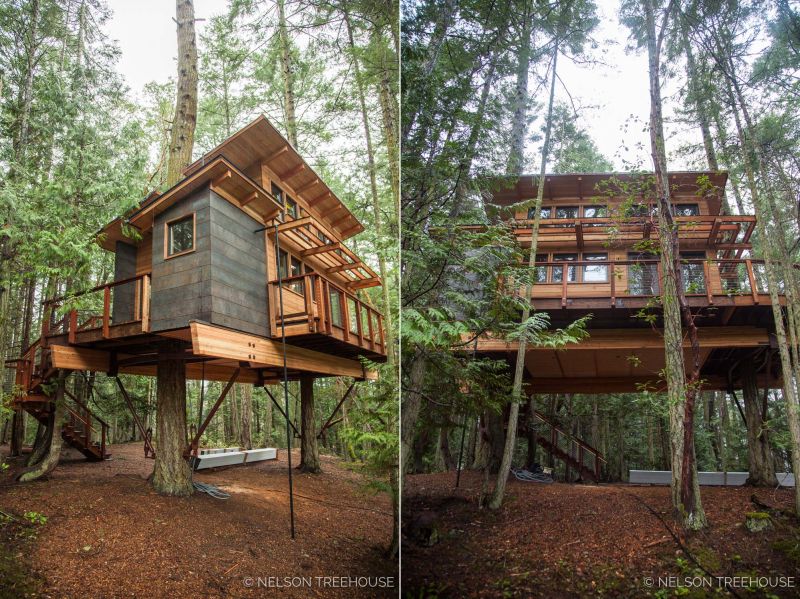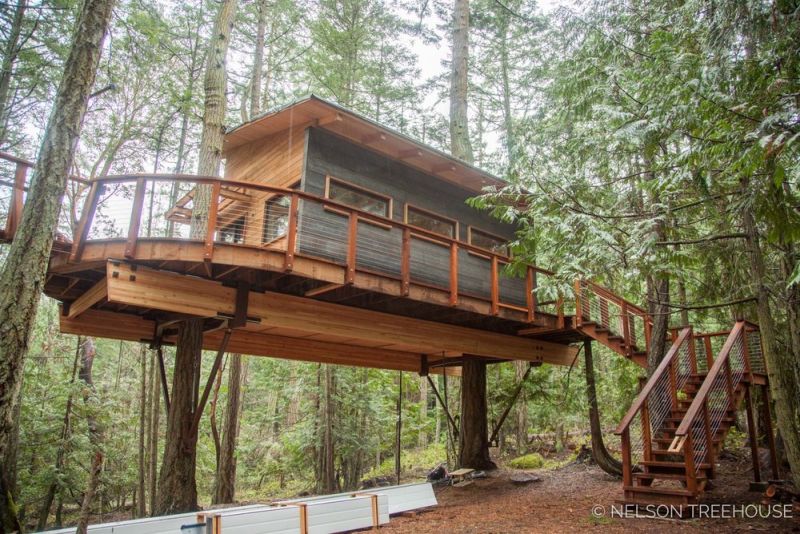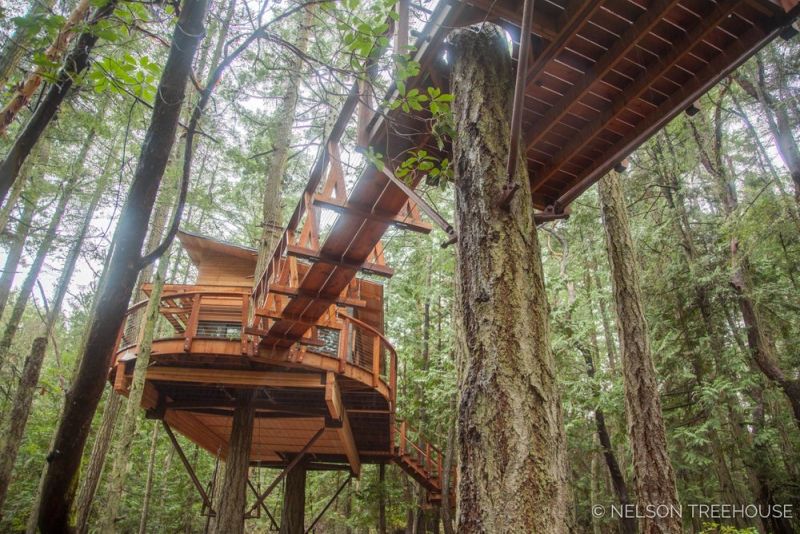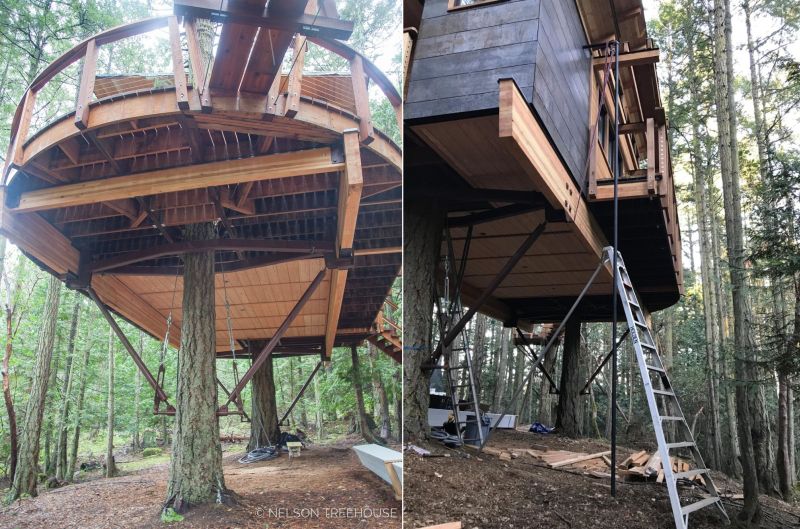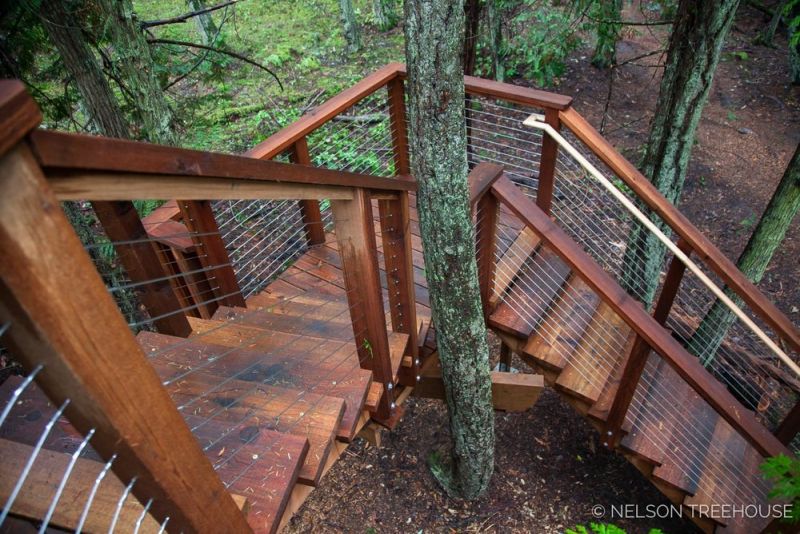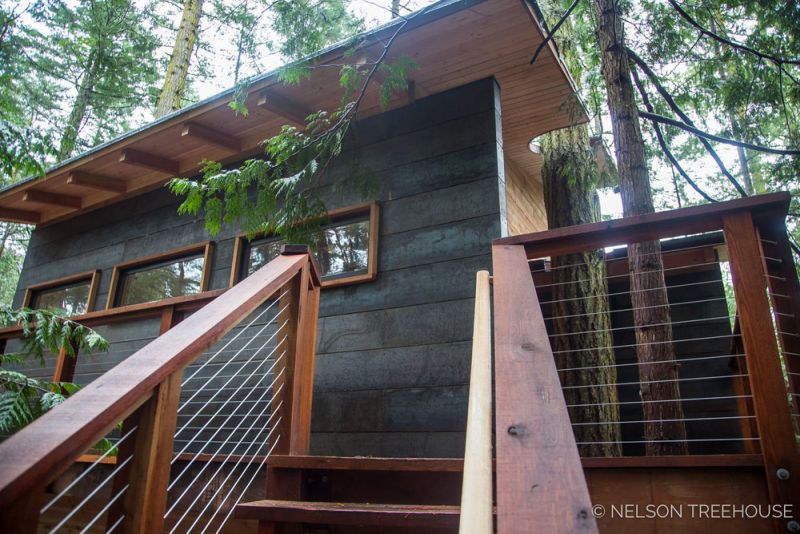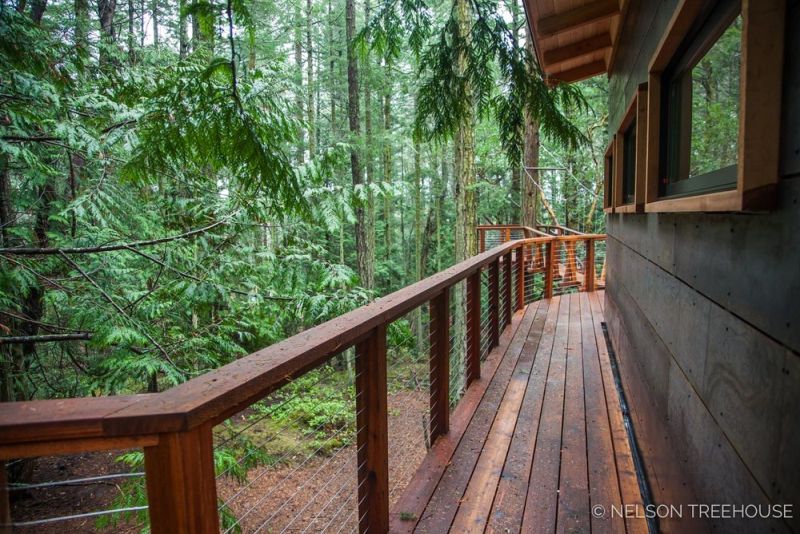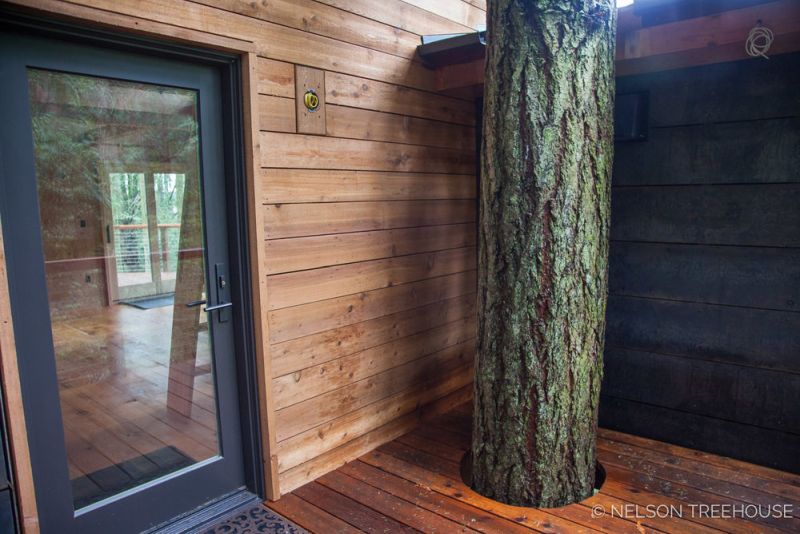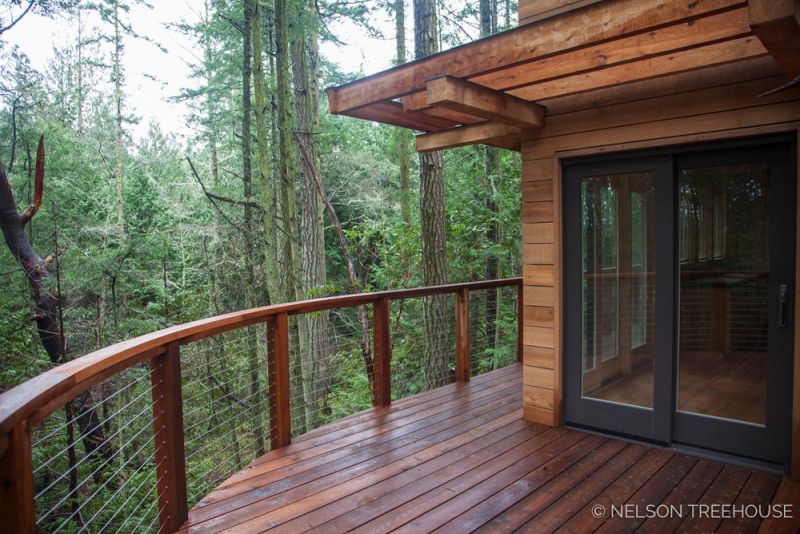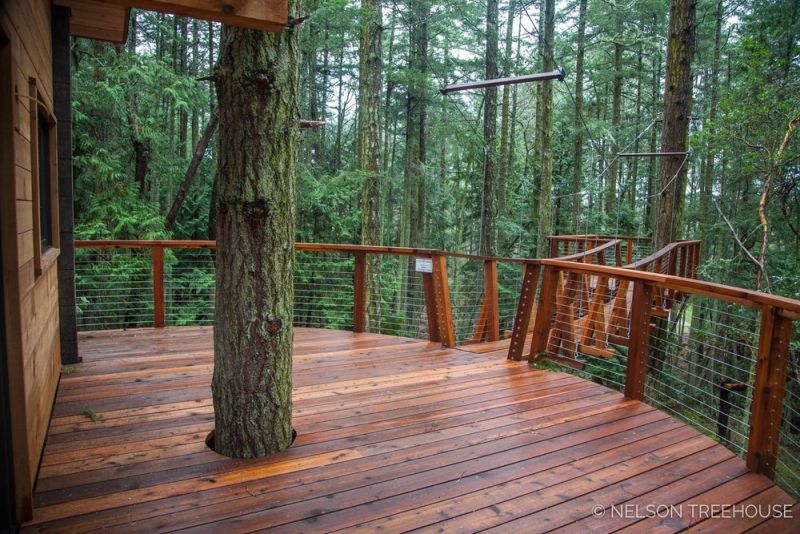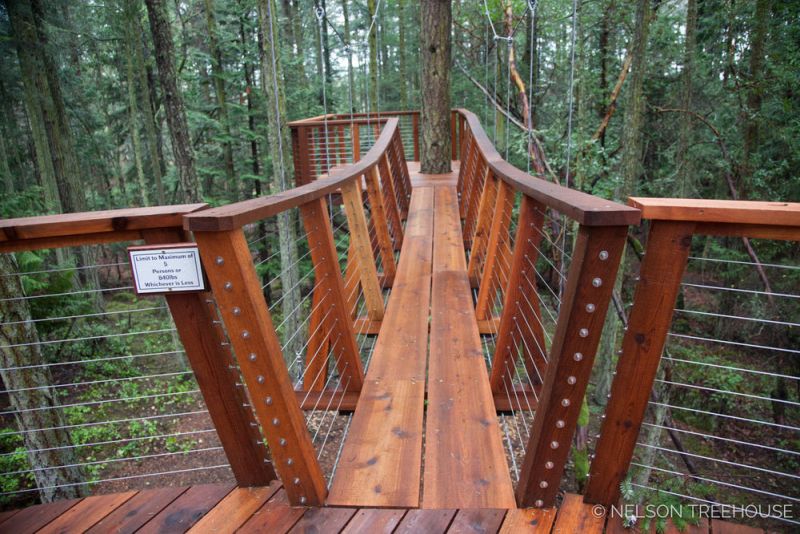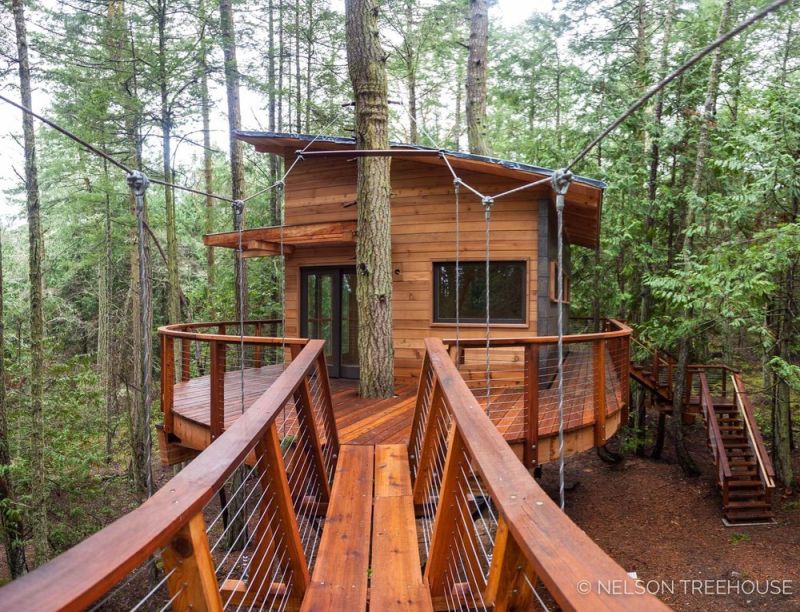 Via: Nelson Treehouse