Thought that your Halloween decorations this year are the best? Well, this amazing Halloween house will make your decorations fade away with its striking musical light show. The Thomas home is the spookiest entertainment epicenter of the Naperville suburb in Chicago and shows everyone how Halloween is actually done.
It is decorated by two friends Nick Thomas and Steve Jandick, who have been decorating hardcore light show of the house for the past 15 years. The whole display is a team effort, where Thomas handles the decorations while Jandick deals with the light displays using animated light-show software Lightorama.
The outrageous exterior décor of the house includes ghastly figures including statues of ghosts, skeleton, goblins, pumpkins and skulls. These figures are arrayed with Halloween lights and sequenced to go along with 30 songs, including Lady Gaga's Poker Face, Queen's Bohemian Rhapsody, Kongos' Come with Me Now and many more.
Here is the video of the Halloween light show on Lady Gaga's Poker Face:
Jandick visits Thomas' home every year during Halloween to celebrate the day in full spirit. Together they set the musical light show on weekdays from early evening until 9:30 p.m. and on weekends until 10:30 p.m. This will continue till the October 31, the day we all are eagerly waiting for to bring out our craziest side.
However, the two crazy Halloween lovers have showed the world how to rock the spookiest eve, living their fantasy in real life. They have literally taken the Halloween décor to the next level that we haven't imagined till date.
Watch another video of the light show playing Queen's Bohemian Rhapsody and also check out the images (below) to have a closer look at the decorations: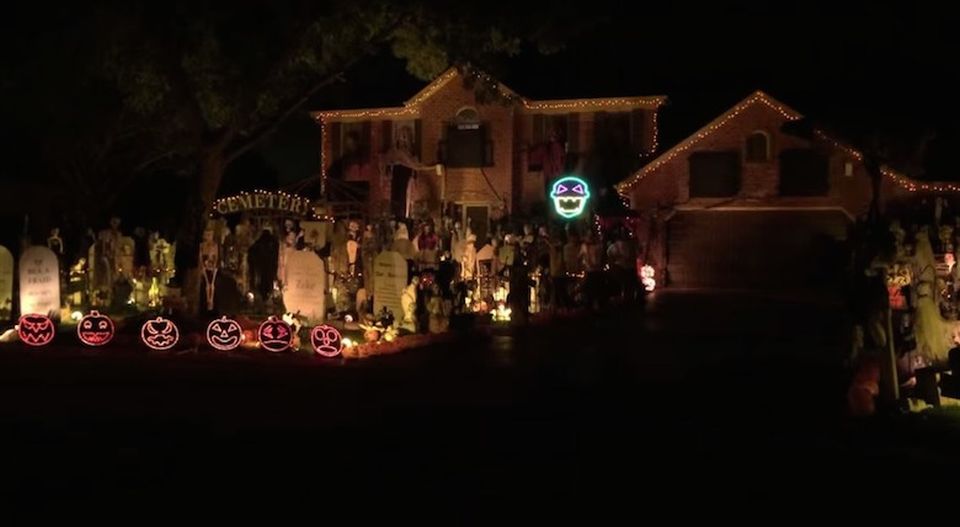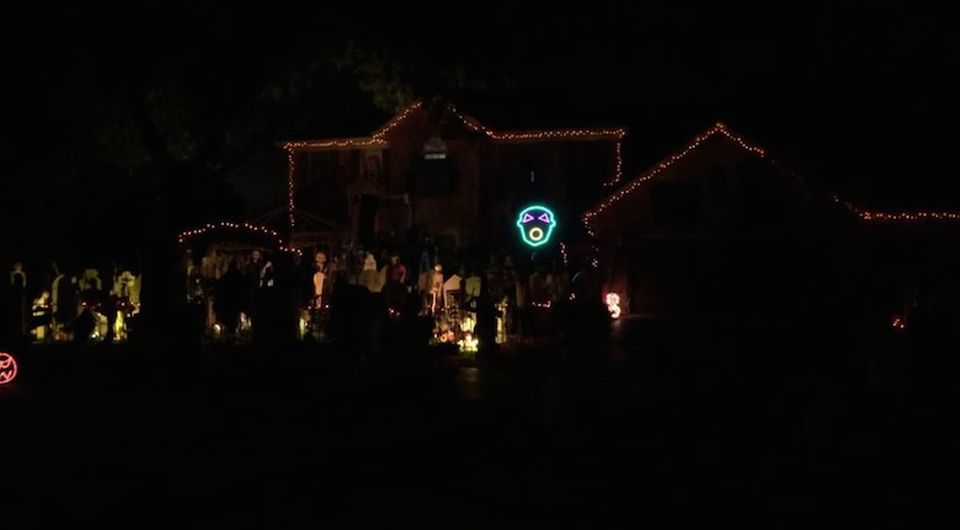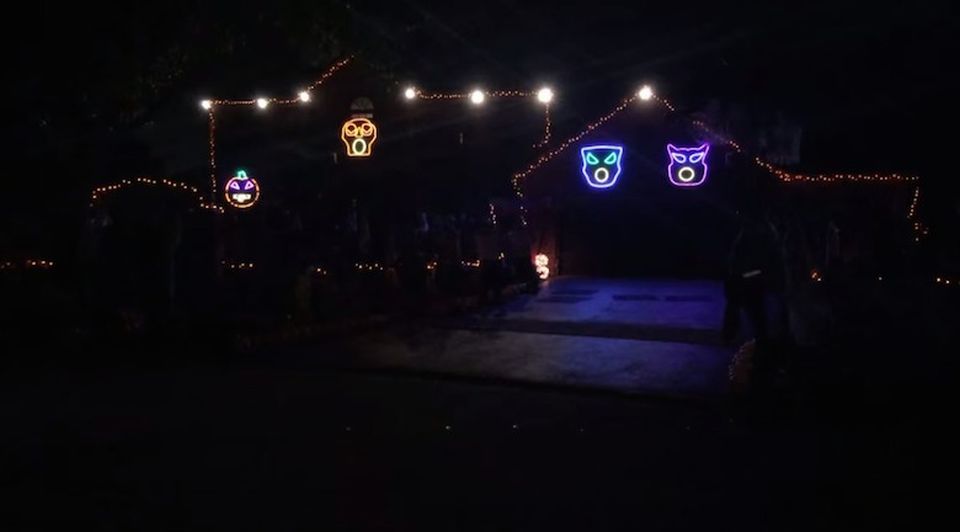 Via: Bustle