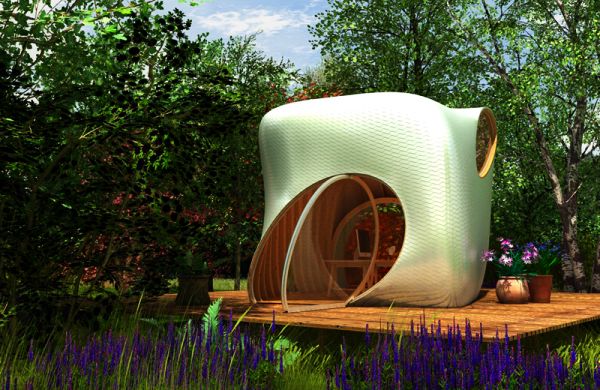 This uniquely shaped shed in middle of a garden is creation of Thomas Paschke, who wanted to develop a trendy garden office for people who love working in an area with essence of the nature. The garden shed provides a private quite space for doing office work without any disturbance. A small private space not only means more concentration and productivity in work, but also keeps your state of mind relaxed which is not possible in crowded offices.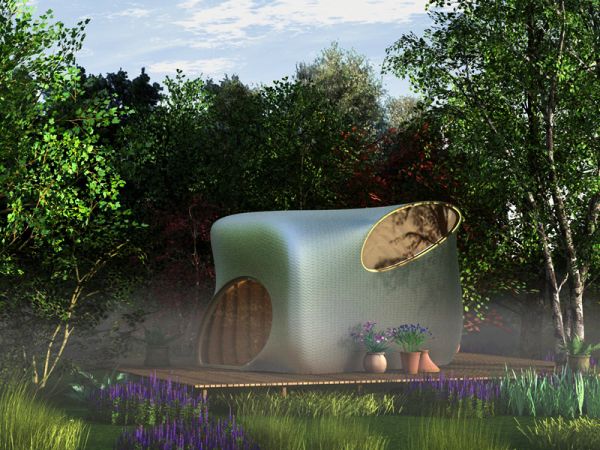 The exterior walls of this stunning cubicle are covered with shiny silver coating that has a well-crafted geometric pattern all over it. It also features diagonal oval-shaped glass door and windows to provide ventilation, natural daylight and view of garden full of beautiful flowers and plants.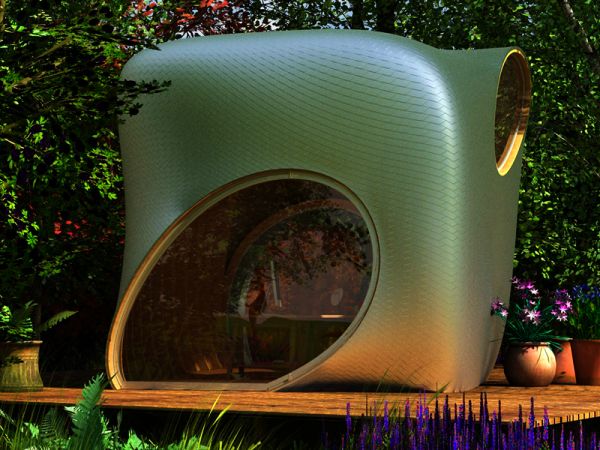 From floor to ceiling, interior of the shed is entirely wooden with beautiful geometric pattern similar to external walls. Inside the cabin you'll feel a warm and cozy air around you. A wooden table and chair are also placed inside so that you can work comfortably on your computer or laptop.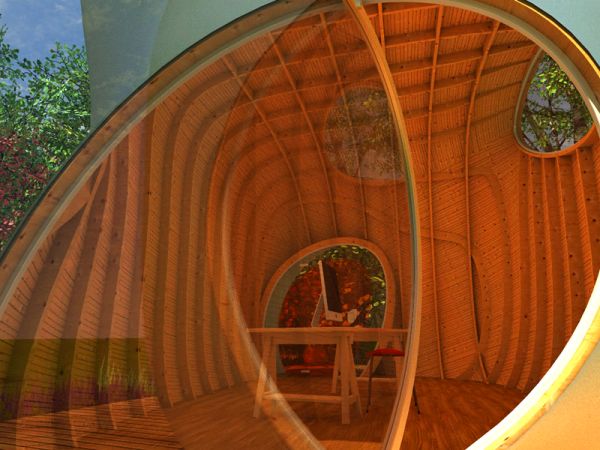 Besides an office, this garden shed can also be used as a room for recreational activities to stress relief from whole day's work. We appreciate Paschke's effort and impressive design that has transformed boring garden office designs into something attractive and creative.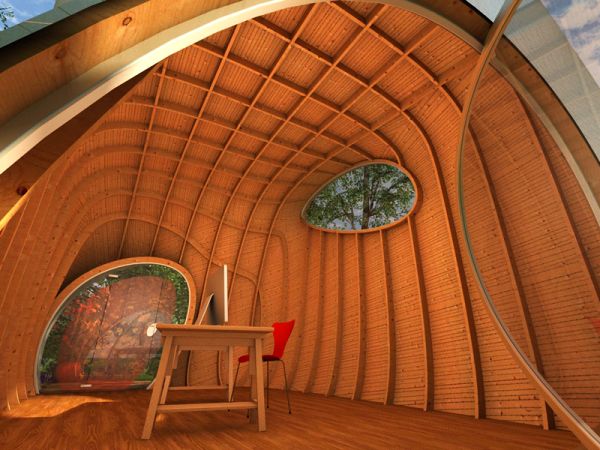 Credit: ShedWorking