Inspired by the natural movements of a flock of birds (termed as murmuration), Seattle-based design firm Graypants has created three-dimensional LED lamps using recycled cardboard. Murmurations lamps are clubbed together to form a huge 'flock' of light fixtures, just like the natural bird species.
However, each LED pendant within the cluster is beautifully connected to its neighboring lights. This way the different lighting fixtures have their own varying viewpoint and composition. Collectively these LED lights can be arranged into any configuration as per the user's preferences.
Constructed out of precision-cut repurposed cardboard, the elegant shape of each pendant lamp is reminiscent of the moa- an extinct wingless and flightless bird from New Zealand. Thus, the mesmerizing lamp offers more than just illumination.
The light sources enclosed within brownish cardboard covering form eye-catching glowing orbs. These luminous orbs are idyllic to spruce up look of any home or office interior with free-flowing design. With fluidly flowing forms, the lights look simply intoxicating. Additional advantage is that it has zero carbon footprint, so there's no negative impact on environment.
Murmurations can be used as individual fixtures, standardized arrangement, or any other custom-built installation. Earlier the cardboard 'Moa' pendants were showcased at Milan Design Week 2015, and the 'acrylic cubes' at Wanted Design 2015. For more information and pricing request, you may contact the designer's official website.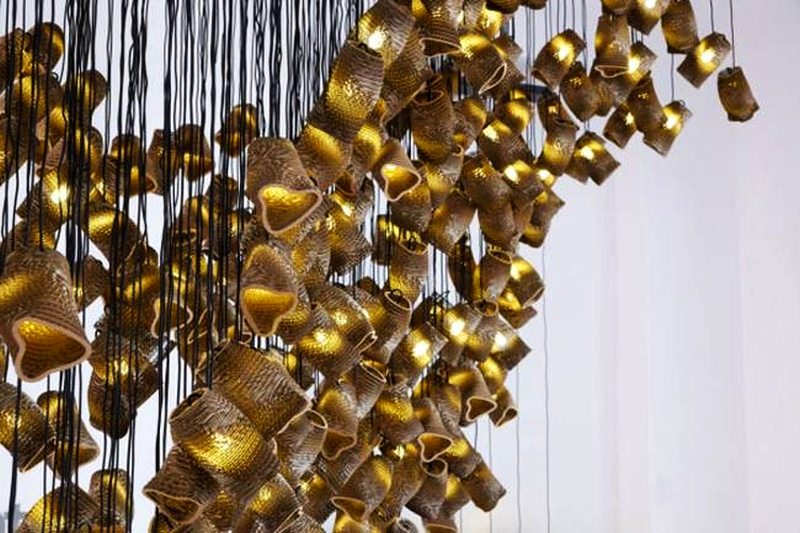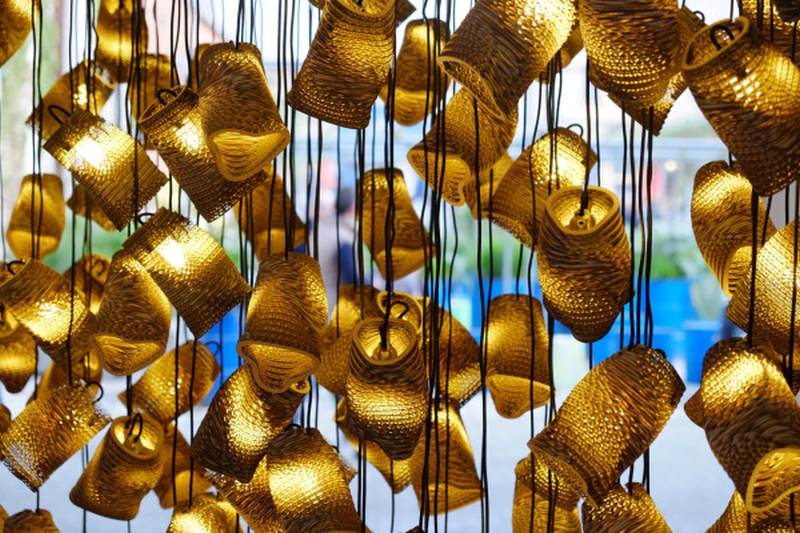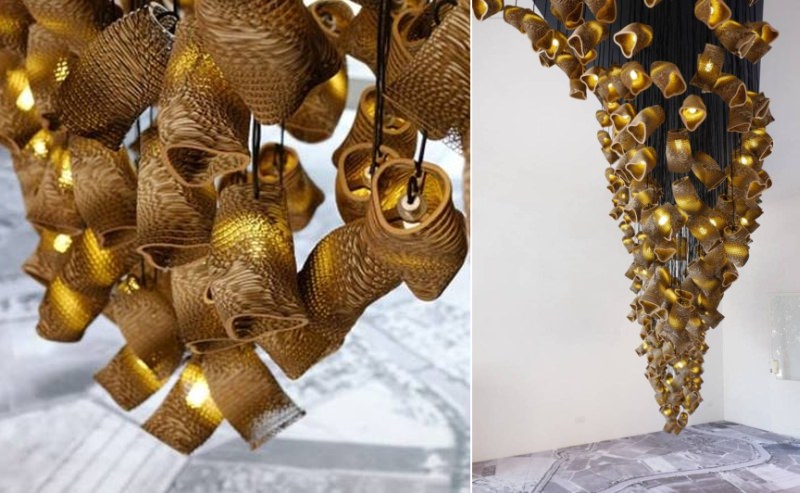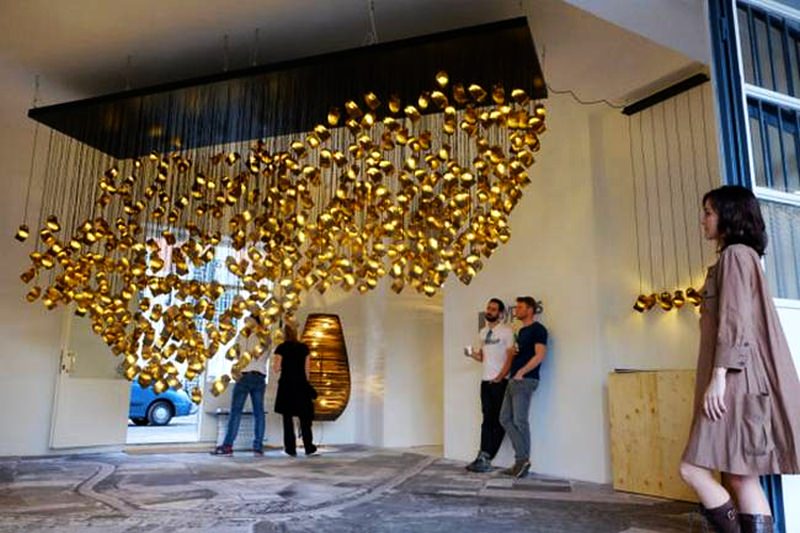 Via: Treehugger