You will often hear top chefs mention a matriarch in their family as inspiration to tie the apron and pursue a career in the culinary arts. While men go out to make a name in the gastronomic industry and earn Michelin stars, women are not usually appreciated in this role beyond their home kitchens. That said, there are some championed female chefs who have weathered the storm and elevated their restaurants to top-tier status.
Guide Michelin is usually criticized for the lack of representation of women chefs in its tally. The coveted star-giver in defense states that women do not lead the best restaurants and thus the disparity. Not to sound bitter but this is simply a typical patriarchal response. There are tons of women chefs leading amazing restaurants known for their mouthwatering cuisines and jaw-dropping aesthetics who deserve recognition.
Becoming an anomaly in this boy's club – proving the judges and the jury wrong – here are all the amazing individuals who run a pretty tight circle of female chefs and wear the three-Michelin-star cap. While this top-tiered circle may be small, their food speaks for itself and is a testament to their exquisite craft.
Let's get down to knowing them so you can enjoy their amazing food when you are in their neighborhood. Psst… most of them are running their kitchens in France and Italy, so pack your bags and enjoy!
Anne-Sophie Pic, France
Runs Pic in Valence
Third-generation chef/owner of the eponymous restaurant in boutique hotel Mason Pic in France's Valence, Anne-Sophie Pic has been a three Michelin star holder. The restaurant earned its three stars in 1934, but after her father's death in 1992, Pic lost its third star. In 1997, Anne-Sophie took over the Pic's kitchen, determined to bring it back to its former glory. Despite the lack of formal training, she regained three-Michelin-star status back for her restaurant within a decade. The fine-dining establishment is known for its attention to detail and the quest for perfection.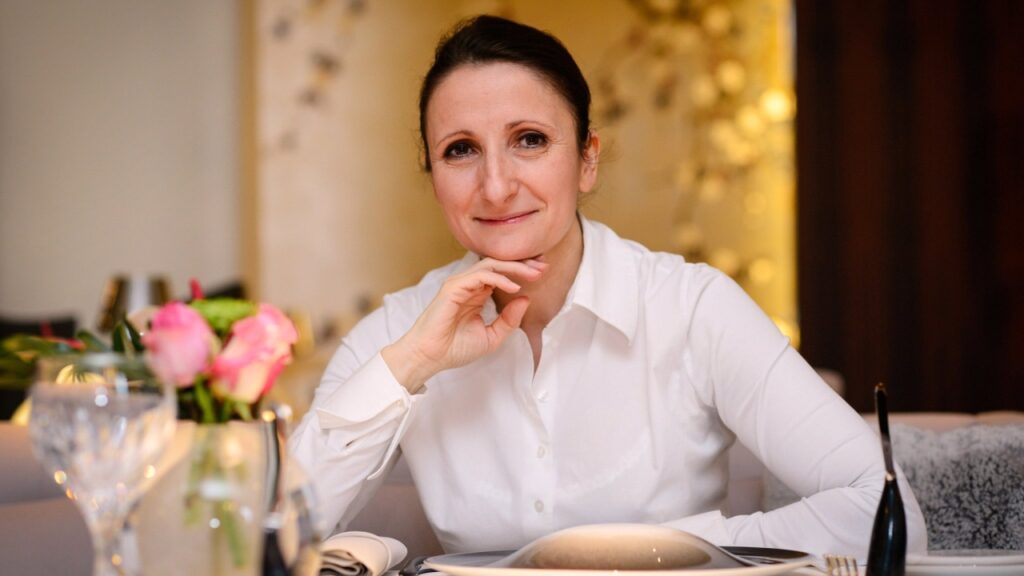 Anne-Sophie spent some time in America and Japan, allowing her to approach food with a more delicate touch. She loves to experiment with combinations of flavors through aromatic groups to make 'every taste perceptible and legible.' She believes that cooking is a game of balance and audacity, which must constantly evolve. She is also the owner of three other restaurants, two-Michelin-star restaurant Anne-Sophie Pic in Lausanne, Switzerland, and one-Michelin-star La Dame de Pic, in both London and Paris.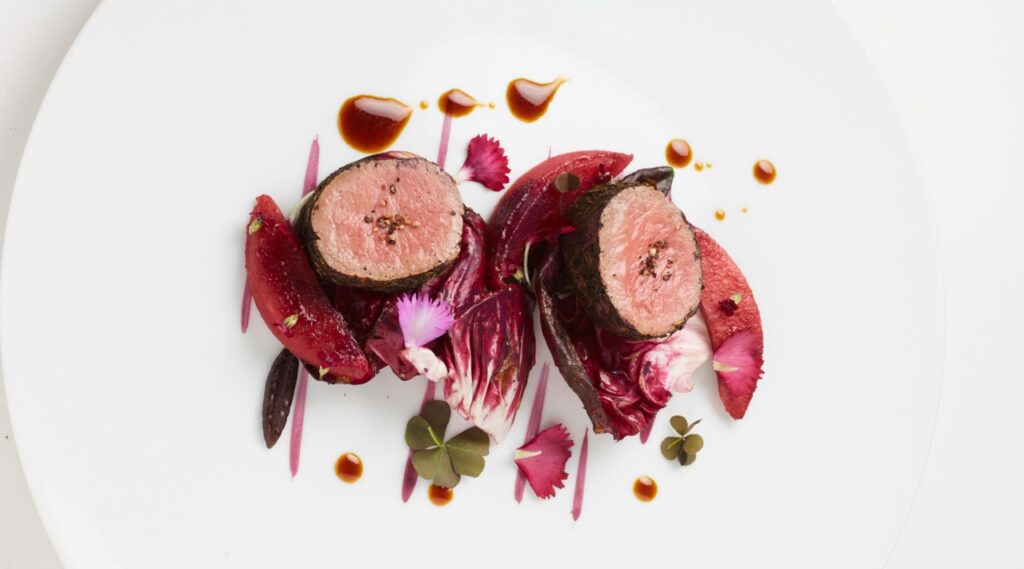 Elena Arzak, Spain
Runs Arzak in San Sebastian
Elena Arzak is the fourth-generation successor of the three-Michelin-star restaurant Arzak in San Sebastian. She is running the kitchen with her father Juan Mari. She has been trained at top restaurants such as La Maison Troisgros, Le Louis XV under Alain Ducasse, Restaurant Pierre Gagnaire, and elBulli. Elena follows her father's legacy of modern Basque cuisine. It is a distinguished take on traditional Northern Spanish fares such as meats and coal-grilled fish and lamb stews.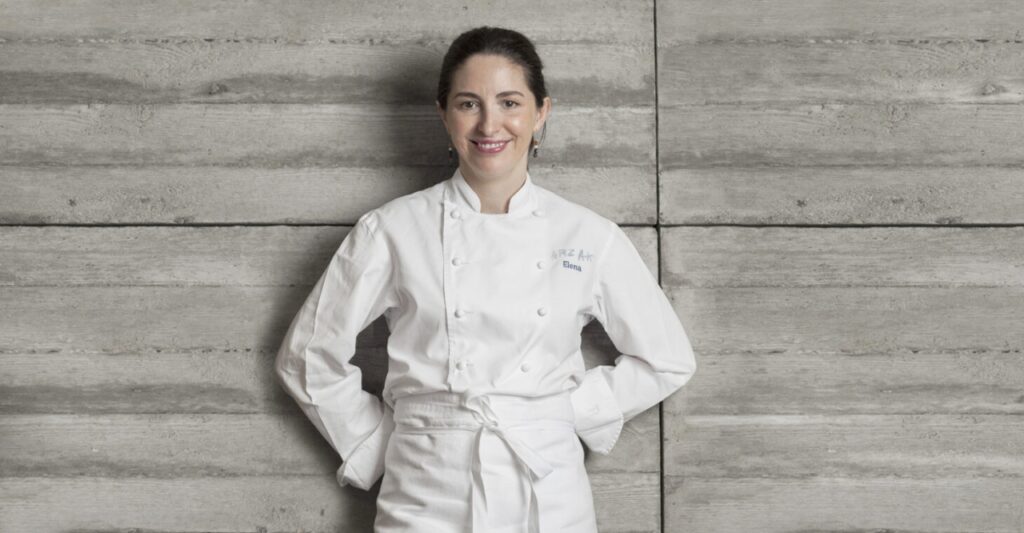 Arzak is famous for its utmost level of perfection in food, service, and overall experience. Elena has a laboratory above the restaurant, where she and her team come up with innovative ideas to add a dish more flavorful. Interestingly, about three-quarters of the chefs under her leadership in the restaurant are women. Most typical dishes there are made with sea produce including baked spider crab, hake cheeks in green sauce, clam mariniere, and baked sea bream among numerous other specialties.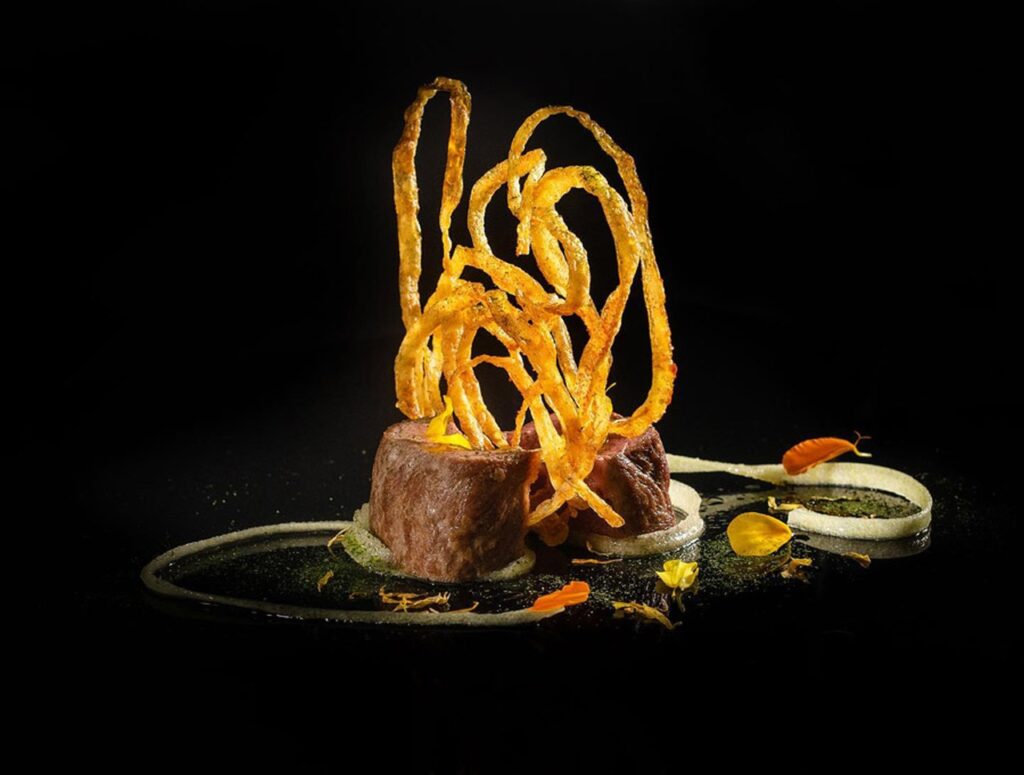 Annie Féolde, Italy
Runs Enoteca Pinchiorri in Florence
Eating in Italy is amazing as it is; make it a meal at one of Michelin-star female chefs-run kitchens and it is the gastronomic heaven. The French-born Annie Féolde is the first Italian woman to lead a three-Michelin star restaurant. Enoteca Pinchiorri is renowned for its artfully plated dished inspired by a Tuscan tradition in an old-world aesthetic. Féolde's husband looks after the wine cellar which is well-stocked with over 70,000 wine bottles, while she runs the kitchen with amazing Tuscan foods with a modern twist.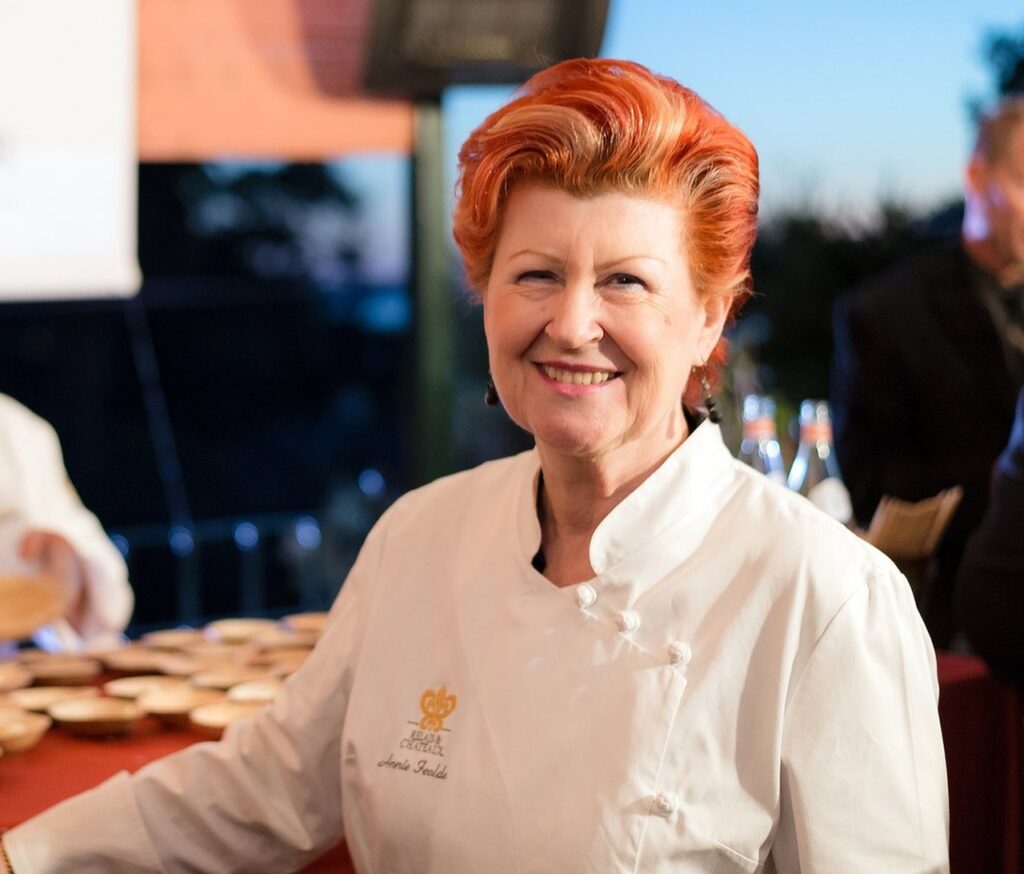 The striking cuisine is made much more exceptional through its opulent style. The restaurant sources its raw ingredients locally and organically. If you like something fancy, you must try her spelt soup, which is served with a skewered red prawn wrapped in Parma ham and a bay leaf.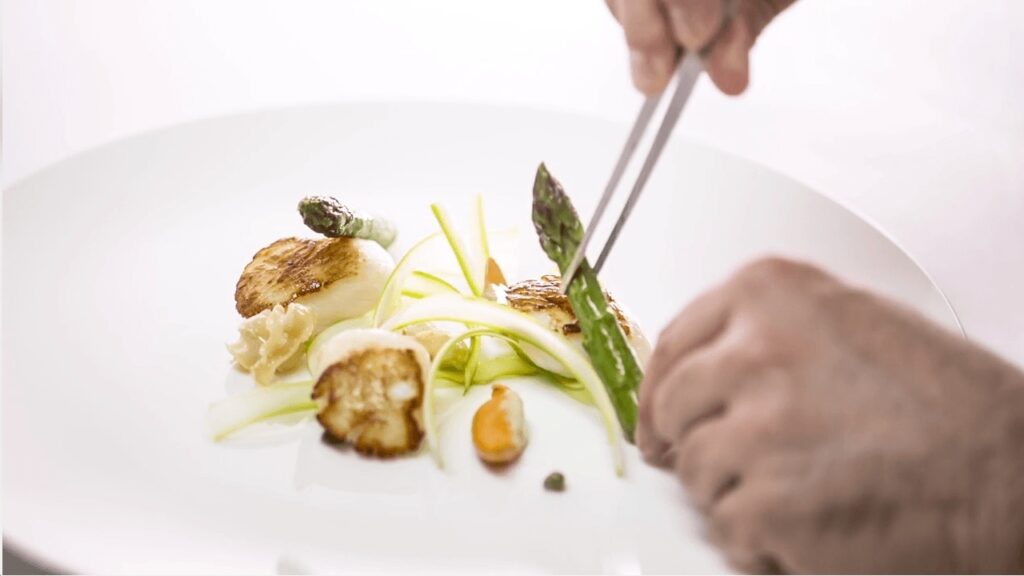 Hélène Darroze, England
Runs The Connaught in London
Hélène Darroze's restaurant is popular for her haute cuisine served in a stylish hotel dining room with wood panels and rich fabrics. Her parents used to run a one-Michelin-star restaurant in the small town of Villeneuve-de-Marsan in France, which inspired her to one day run her own kitchen. She uses only the best, locally-grown, organic ingredients such as white bamboo shoots and foie gras.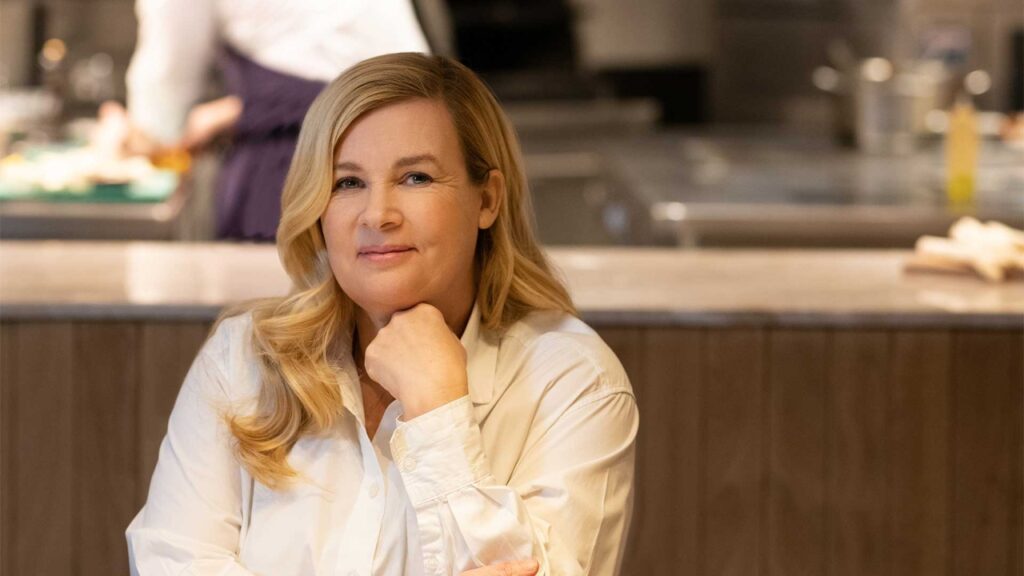 Darroze's first time at a restaurant was under acclaimed chef Alain Ducasse, who spotted her talent. Today, Darroze owns three restaurants, including three-Michelin-starred Hélène Darroze at The Connaught in London, and her two-starred eponymous restaurant "Marsan" in Paris. The restaurant is an elegant expression of the craft and Darroze is the master. Each of her dishes is grounded in seasonal produce sourced from the farmers, makers, and growers, which she personally chooses herself.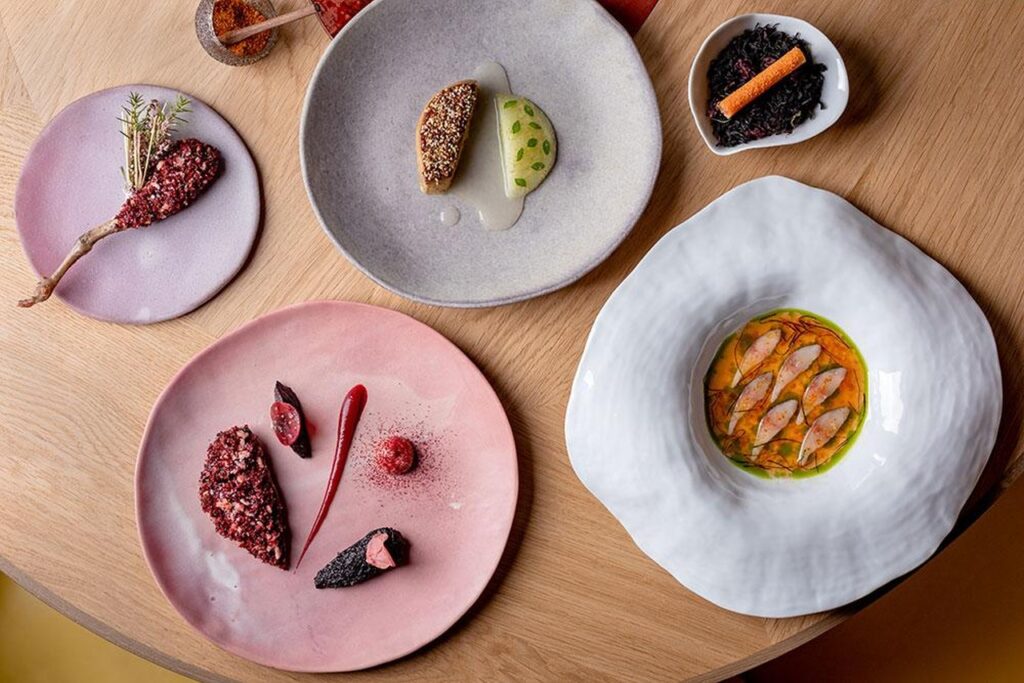 Dominique Crenn, USA
Runs Atelier Crenn in San Francisco
The France-born chef runs the kitchen of Atelier Crenn where artfully presented French dishes with a focus on innovation are served in a minimalist aesthetic. She worked under Jeremiah Tower at the renowned Stars in San Francisco. Her skill paired with bold and creative culinary techniques earned her three Michelin stars for her eponymous restaurant which is perched on a steep hillside in Cow Hollow.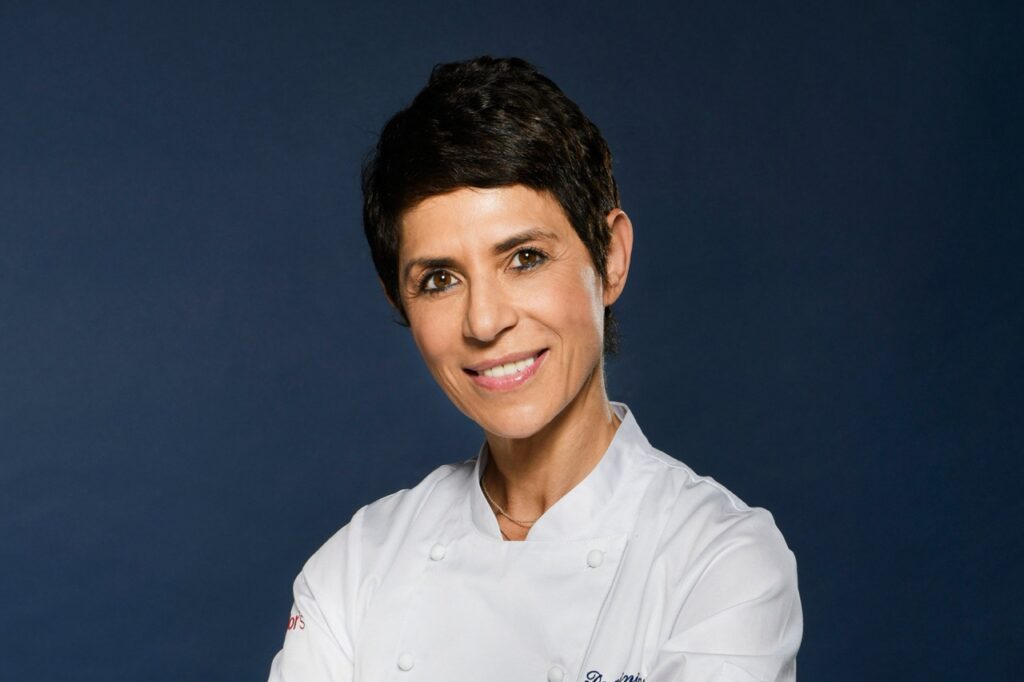 The calm interior and the cozy dining room make Crenn's cuisine even more delectable. Inspired by her childhood and her artist father, Crenn's food is poetic. She continues to champion her fellow female chefs in the middle of a changing dining landscape in the Bay Area. She is not only the first female chef in the US to earn three Michelin stars, but an activist for women's rights and the LGBTQ community. She also owns the next-door Bar Crenn, which has a wide selection of drinks.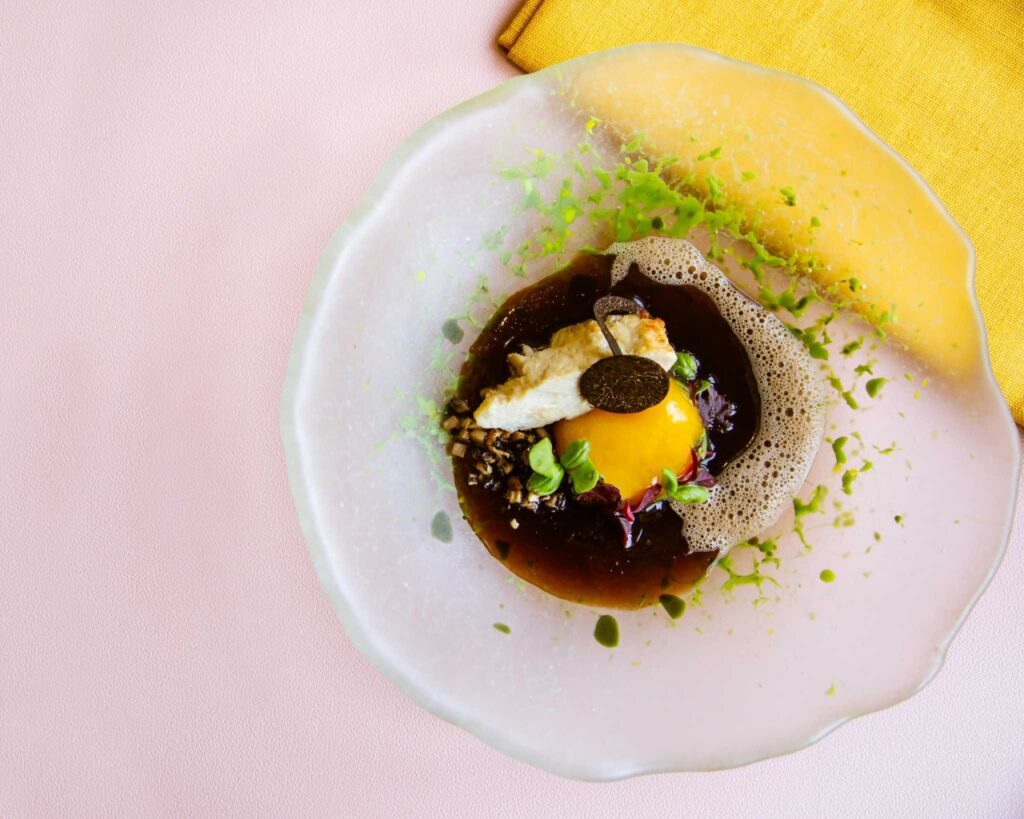 Nadia Santini, Italy
Runs Dal Pescatore in Runate
Nadia Santini never had any formal culinary training, yet she is the three Michelin star chef of a traditional Italian bistro called Dal Pescatore in Runate, Italy. Located in the hamlet of Canneto sull'Oglio in Lombardy, Santini's husband's great-grandparents opened the chic little restaurant in the early 1900s. The chef was inspired by vivid memories of being in the kitchen with her mother. She also eagerly learned recipes and techniques from her husband's grandmother.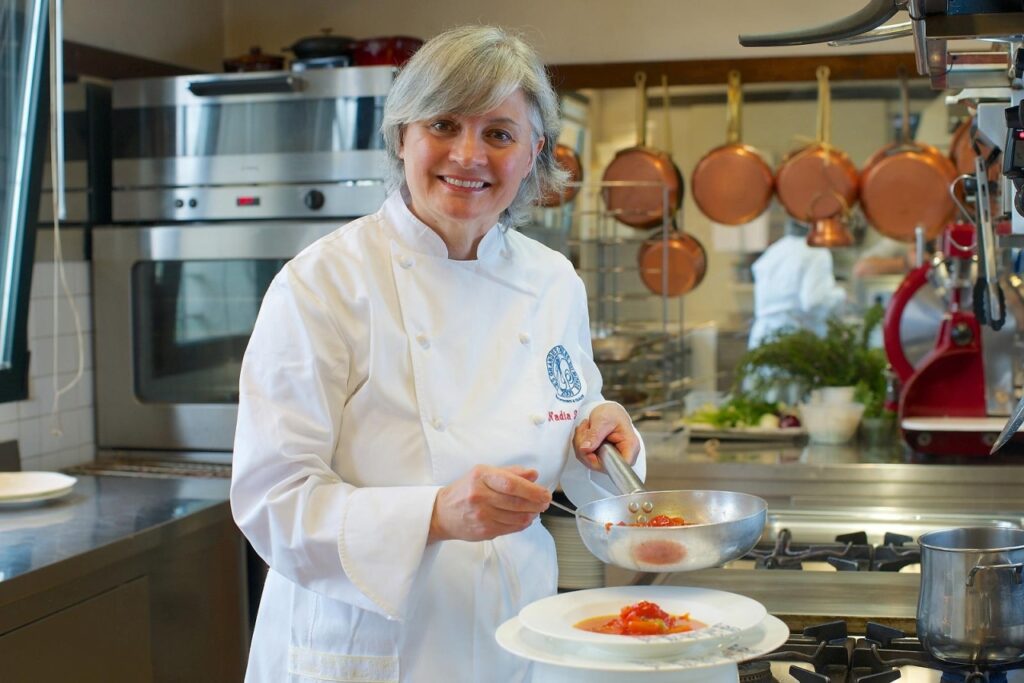 Nadia took over the kitchen in 1974 and secured a three-star rating from the Guide Michelin in 1996. She became the first female chef in Italy to earn that accolade. Nadia believes that food is something to be shared, a way to showcase local culture, and a love letter to the people eating there. The restaurant has various dining rooms, a garden to provide organic raw ingredients to the kitchen, and a designated space where balsamic vinegar is produced. Her husband and two sons overlook other aspects of the restaurant and the whole thing runs like a well-lubed machine under her supervision.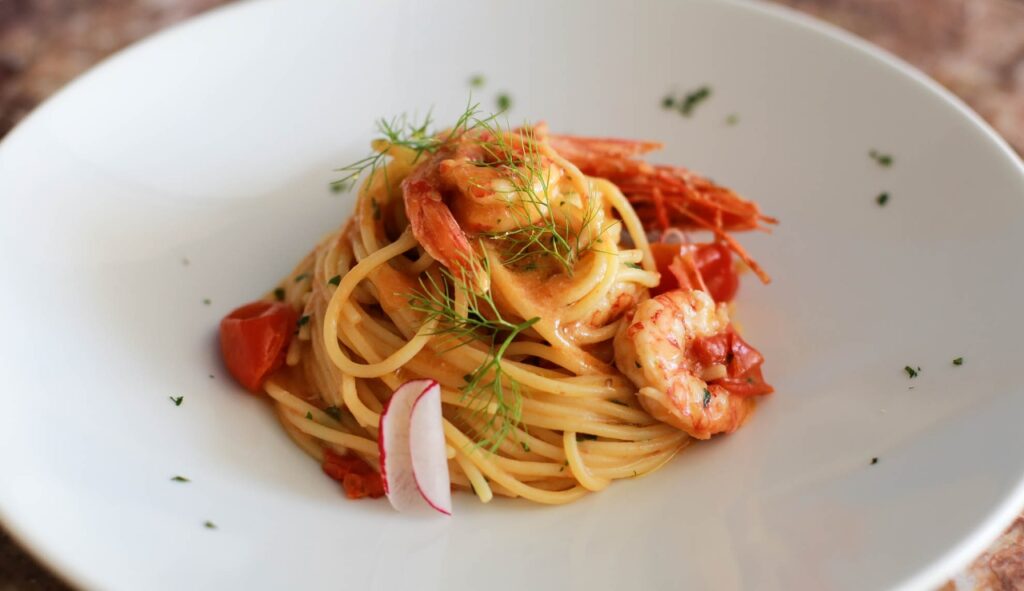 Clare Smyth, England
Runs CORE by Clare Smyth in London
In 2007, Clare took over the kitchen of Gordon Ramsay's eponymous restaurant, earning praise from one of the best chefs this world has seen while maintaining its three Michelin star status until her departure in 2015. Then she opened her 60-seater restaurant CORE by Clare Smyth in Notting Hill in 2107. It is an elegant fine dining establishment with a focus on natural, sustainable food, which is sourced from the UK's most dedicated farmers and food producers.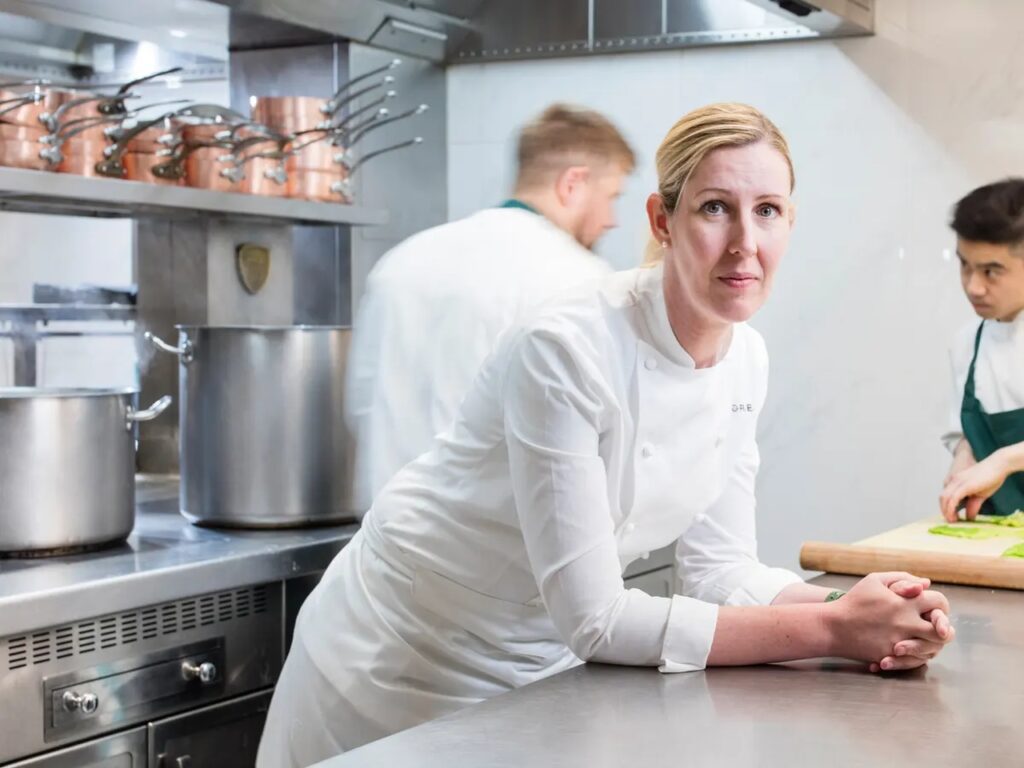 CORE is known for its beautifully crafted dishes with a passion to delight and provide delicious artisanal food. While Clare's technique has its roots in classical French cooking, the menu is diverse with charming British references, including roast monkfish scattered with Morecambe Bay shrimps and a gourmet take on Maltesers, called a "Core-Taser.' The restaurant also has an extensive wine list to go with the sensory menu. Their cellar has wine ranging "from old, fine and rare to young, new and exciting."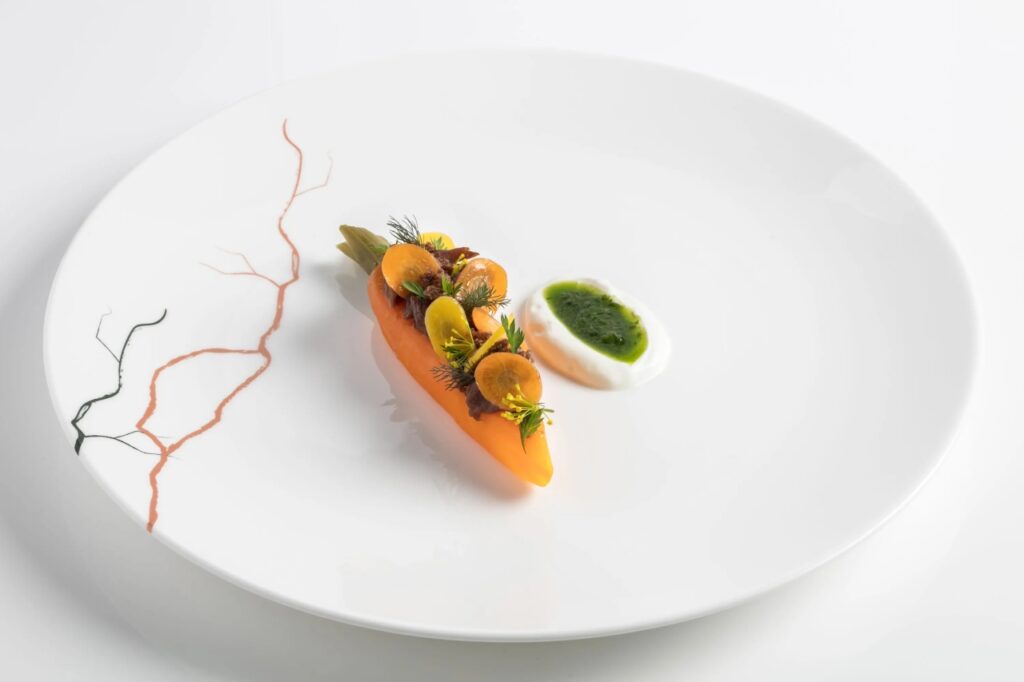 Well, I am not sure how long will it take to get more women chefs to enter this elite circle; but if I am visiting London, Florence, San Francisco, or San Sebastian, I am definitely going to enjoy delicious food by one of these three Michelin star female chefs. I hope you do, too.