Be it a family get-together or fun time with friends on a chilly evening, Sunfocus outdoor fireplace by Focus Creation is an ideal heating solution that will keep you and your friends warm for longer. Its sleek and smart element can be added to your outdoor living space, outdoor kitchen. The steel fireplace that doubles as a BBQ grill can be mounted on the wall. You can toast marshmallows or grill your favorite steak on it, and use it like a fireplace when you get famished while sharing ghost stories or engrossed in long conversations.
This designer piece, which is complex in style yet simple in looks, makes use of environmental-friendly fuel, i.e., bio-ethanol. It is a befitting piece for hotel lawns where outdoor night parties are organized. Placing a couple of them in the landscape will not only provide warmth to the guest but also give a touch of royalty ambiance.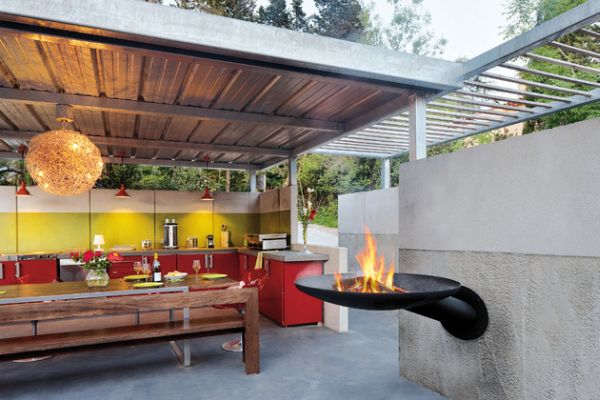 When not in use, you can cover it with a separately available cover lid, that makes it look like a flying saucer-shaped disc, furthering its intriguing look. While adding a wow factor, this whimsical fireplace will become an instant conversation starter.