For geeky homeowners, Star Wars-themed accessories and home décor items never fade in their charm. So how would a kitchen be complete without a portable gas grill that doesn't bear the same essence? If you are one of those who wants to drape everything in your dwelling with Star Wars-styled things, this is the ideal catch. The officially licensed Star Wars TIE Fighter Portable Gas Grill is not a mere concept, rather it is something you would want right now.
Adding thump to your arsenal of Star Wars accessories, this portable gas grill is made from cast aluminum. Thereby, making it lightweight enough to be carried along on short picnics or weekend trips. The wings of TIE Fighter gas grill hold your utensils or cooked meals, while the 220 square inch cooking space gives you enough flexibility to smoke big pieces of meat.
READ MORE: Vader Q dual-purpose wood burner and BBQ
The best thing about the gas grill is the cool Star Wars logo that is imprinted on your cooked meat. Going by the Sci-Fi theme, this gas grill has TIE Fighter analog thermometer for monitoring the current temperature.
TIE Fighter Gas Grill packs a punch with its 10,000 BTU heat capability, enough to smoke the toughest of meat chunks. To make it easy for the user, it comes with Electrical Pulse Ignition and 1lb. disposable propane tanks for quick grilling anywhere, anytime.
This portable gas grill comes with a $400 USD price tag which by no means is cheap, but hey, just imagine what it would mean if you are a Star Wars fan.
To make you decision on buying easier, the portable gas grill comes with a 25 year warranty.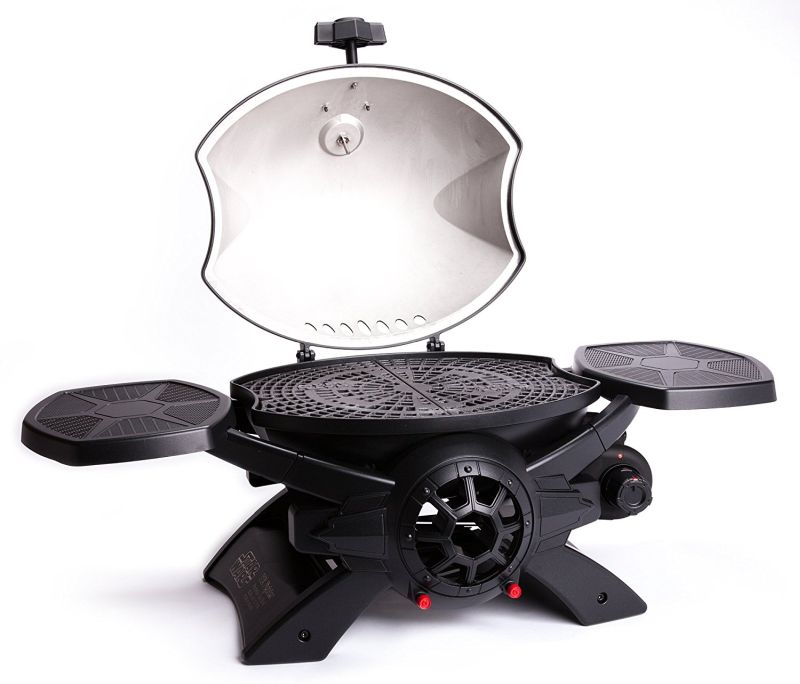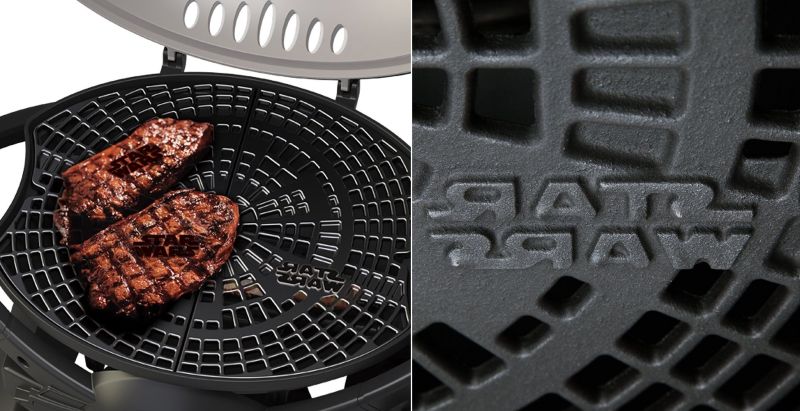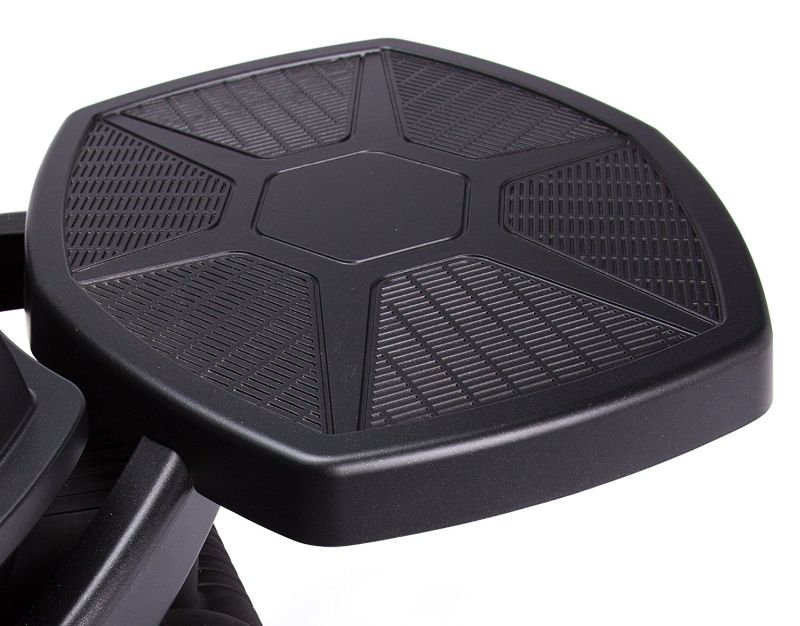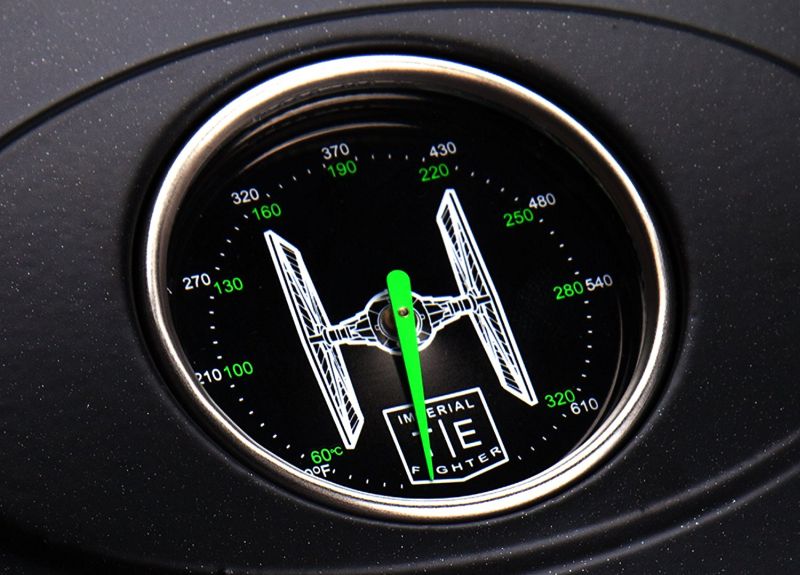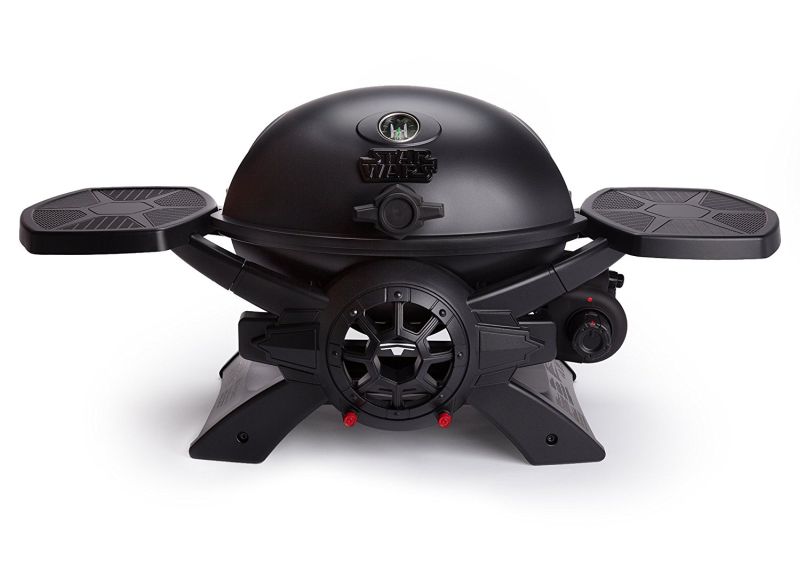 Via: TechnaBob