Tiipii Bed is hammock-styled hanging bed for outdoor and indoor pleasures to enjoy quality time with friends and family.  It is perfect home or camping gear that is designed to provide maximum comfort to the users. The hanging bed can easily accommodate one-two adults and two-four children, and is capable of supporting up to 150 kg of weight.
The bed is fashioned in a way that it will be liked by kids as well as adults. It not only provides ultra-comfort to the user, but also gives perfect opportunity to kids to spend quality time together. Tiipii Bed is made from marine grade cotton and polyester blend which is anti-mold, UV and water-resistant, making it ideal to be used in humid locations as well.
According to the designer, the idea behind hammock-shaped hanging bed is to offer cozy and relaxing environment to family, especially kids when away from home. The hanging bed can be assembled together within two minutes and packs down into a small 70 cm bag.
The compact bed comes in Tiipii Bed box that includes base and suspension system, eight aluminum Tiipii ring sections, bug net and convenient carry bag. The machine and handwash-friendly bed comes with the option of removing/ adding canopy to enjoy breeze and stay away from insects.
Available in three colors i.e. natural white, green and taupe, the Tiipii hammock bed can easily turn any simple camping into glamping. Thus, gives you complete freedom to carry it outdoor to campsites for enjoying special and cozy moments with your loved ones. For just £179 (approx. US $279), you can easily transform your family adventures into one memorable affair.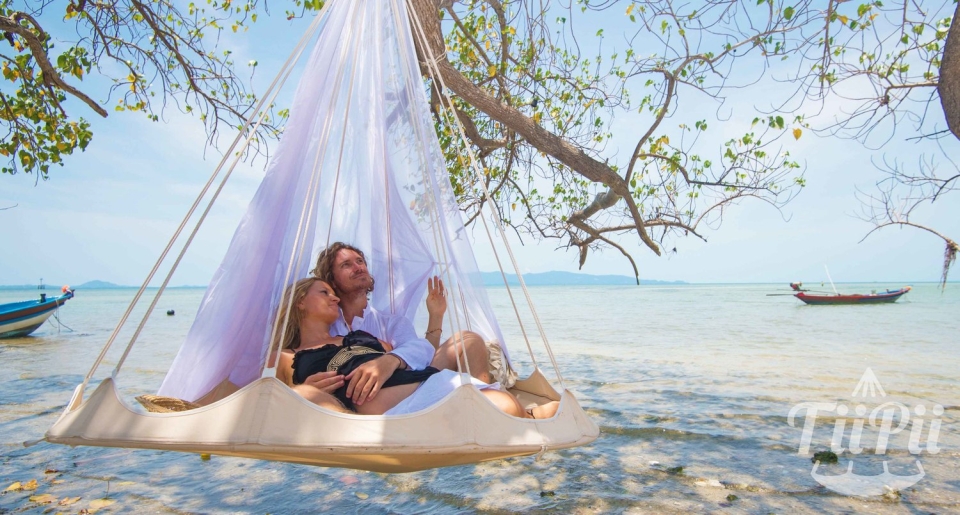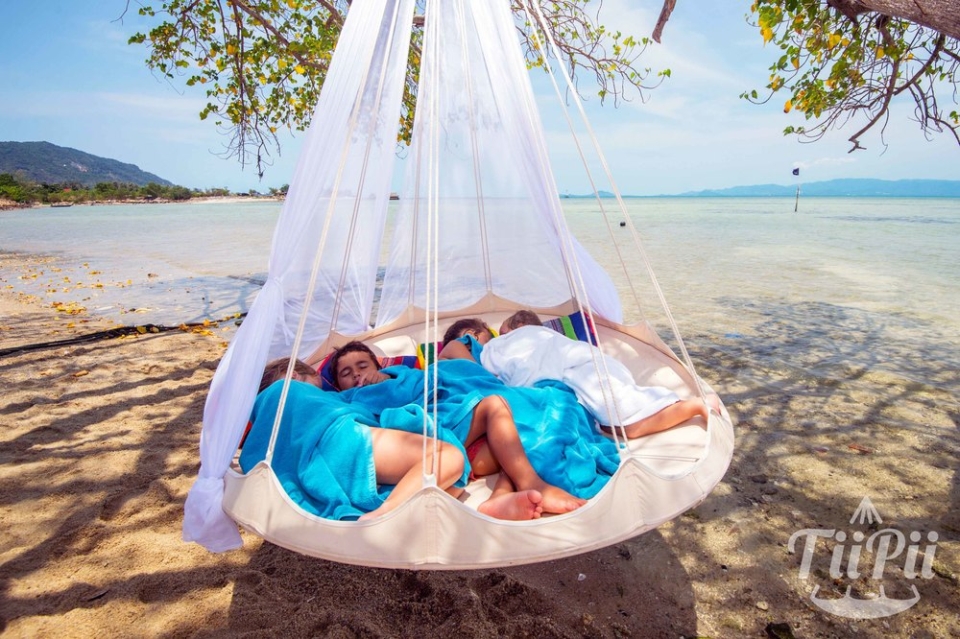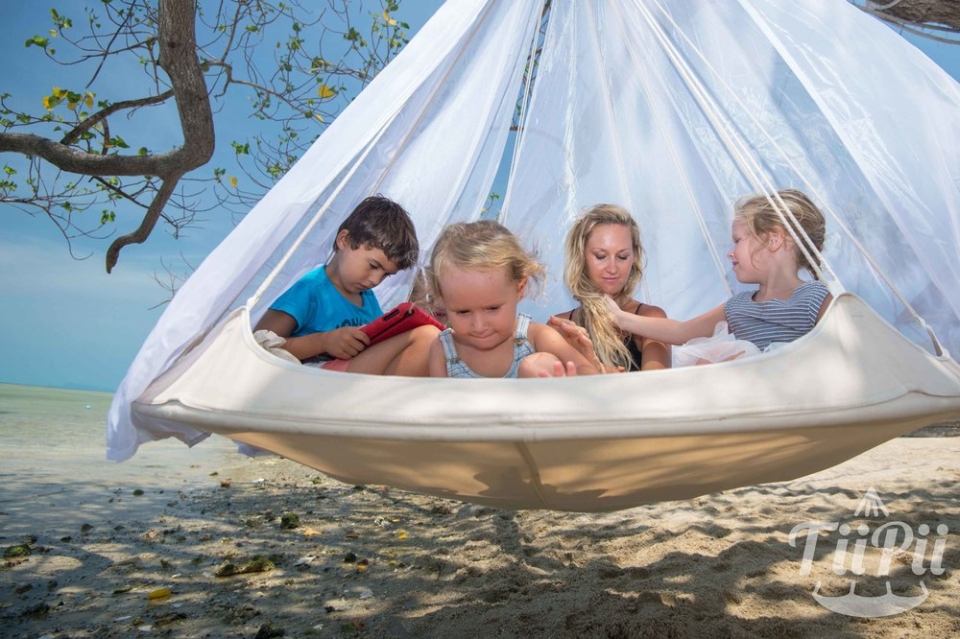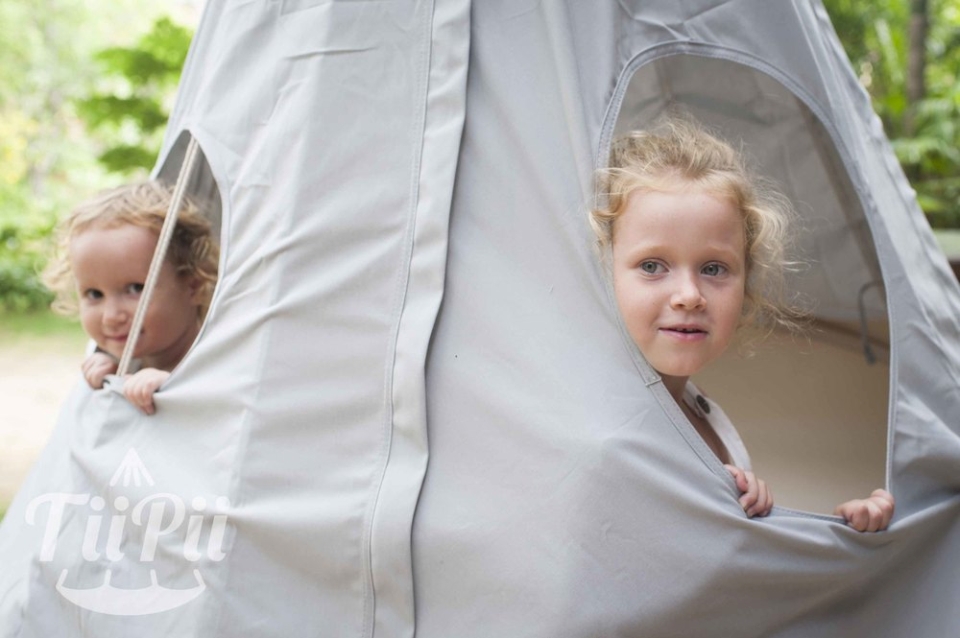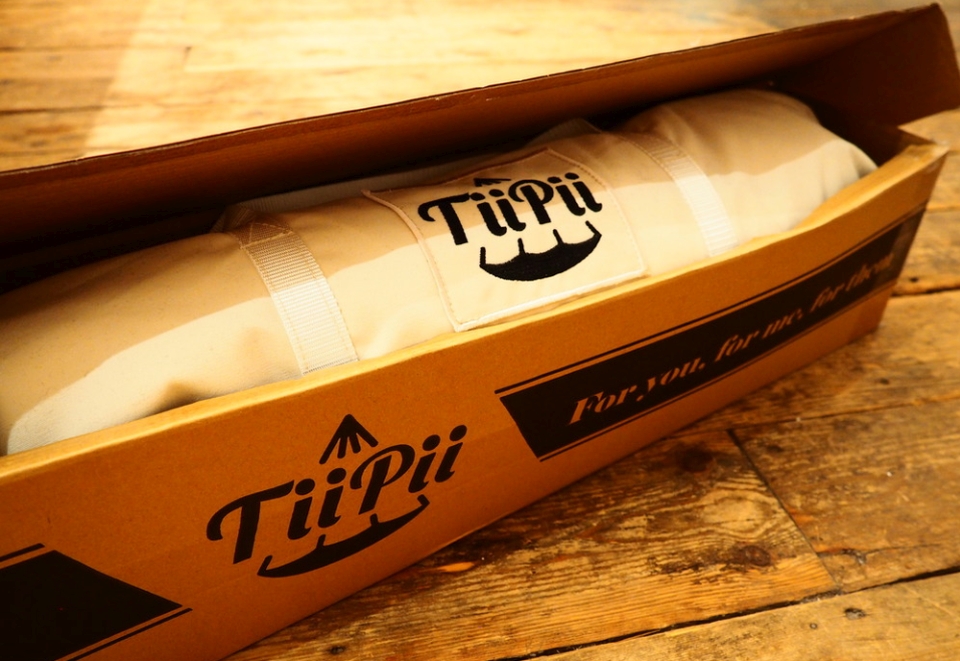 Images: Tiipii