You'll have to agree with us! Tilbo storage unit showcased by Moak Studio (Colombian design studio), is beguilingly the best furniture design we have seen so far. There's nothing about this exotic piece of furniture that we don't like. Everything is just perfect!
Created on fine craftsmanship, with personalization of the object, and nuance industrial design, Moak Studio in Cali (Colombia), offers a stunning piece of furnishing which is artistically competent to captivate anyone's attention. The design of the storage cabinet is unique, and it does not compromise on its value and operational capability.
Also Read: Cilla: Bowl-shaped table is the best storage unit & drying rack
The whimsical colors and shapes give this storage cabinet a unique identity, as compared to traditional rectangular furniture. The external diagonal lines, sloped interior cabinet surface allows the books and objects to be stored in different ways. This modern furniture also comes with classic horizontal shelves on its covered side, with the aim to store all kinds of articles without breaking them, so that it looks visually appealing and adds to the aesthetic appeal of your interiors.
To put it simply, Tiblo's clear objective is to create home furniture by revamping the traditional design of storage units having straight, firm and well-fitted lines.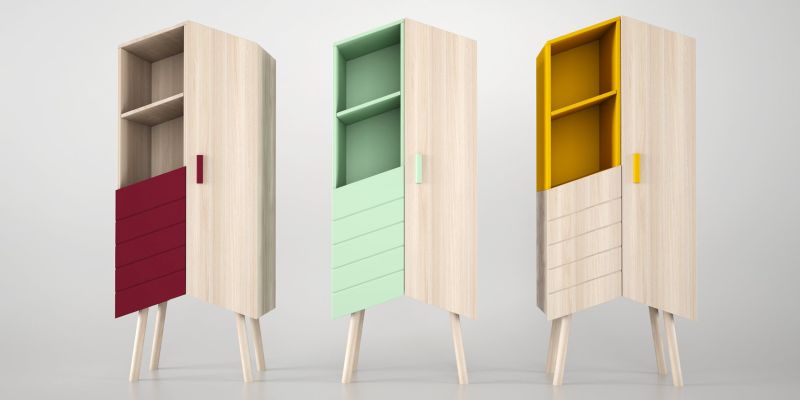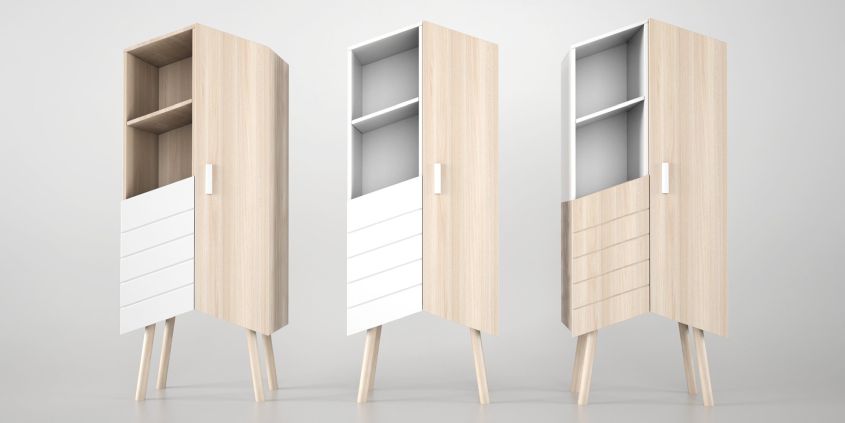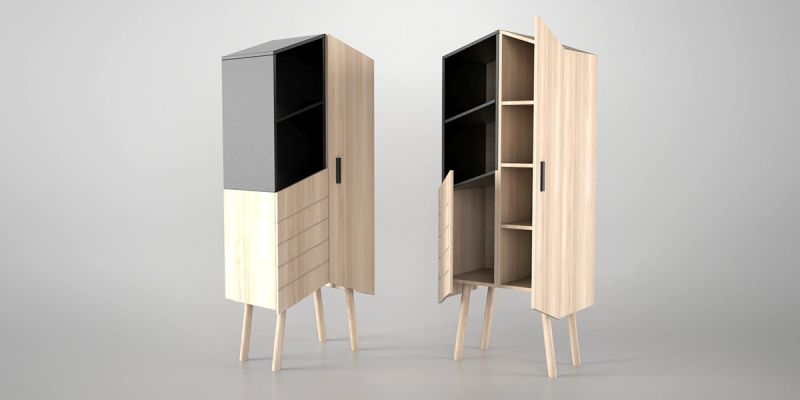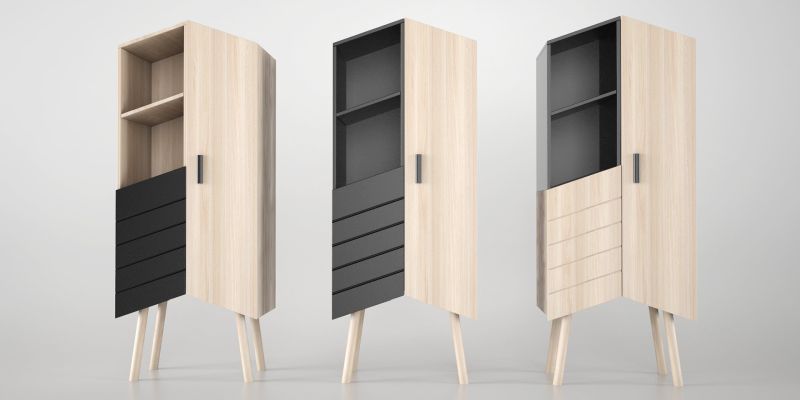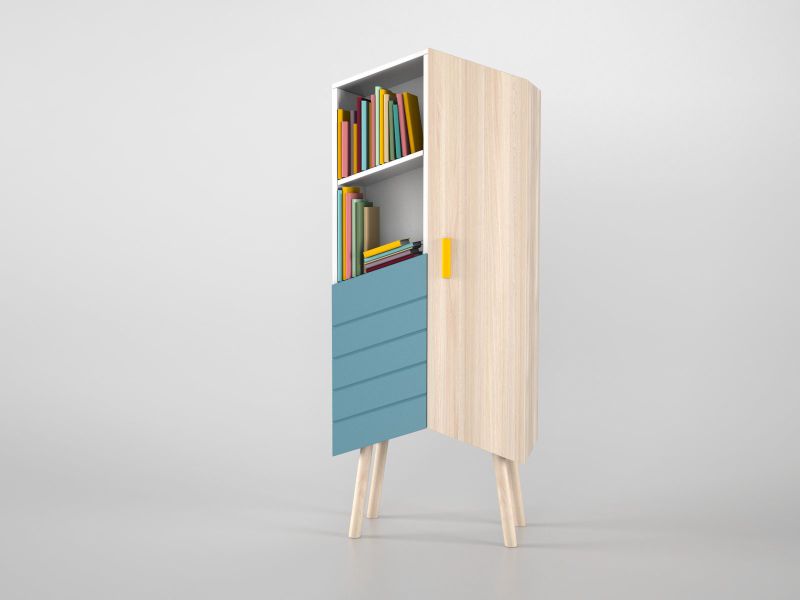 Via: Experimenta