French architect Christophe Benichou has conceived a Tip-Box mountain hut for placing at the top of Pic Saint-Loup Mountain in Montpellier region. Originally designed for one of his friends, it is proposed to serve as a surprising relaxation and high viewing platform for hikers coming in the region. Its tilting appearance creates the feeling motionless fall or an imminent flight, but the people sitting inside have a chance to overcome their fear of height and view the stunning landscape.
This architecture project focuses on sublimating the feeling of vertigo, so as to offer thrill in safety. The Tip-Box hut has perforated roof and back wall to let in natural light, while solid east/west walls put in the sensation of stability as well as work as blinders. This cubic sculpture balances on top edge of the mountain top and offers 360-degree panoramic views, right from Mediterranean to the Cévennes.
Also Read: The Invisible Portal: A mirrored sight-seeing platform by Natura Futura Arquitectura
There are stairs to reach the sitting area, from where visitors can safely gaze the surrounding nature. Moreover, its lower section has space for hikers to spend nights at the summit. This tilted mountain hut is an innovative project that combines nature with architecture to offer a completely new experience.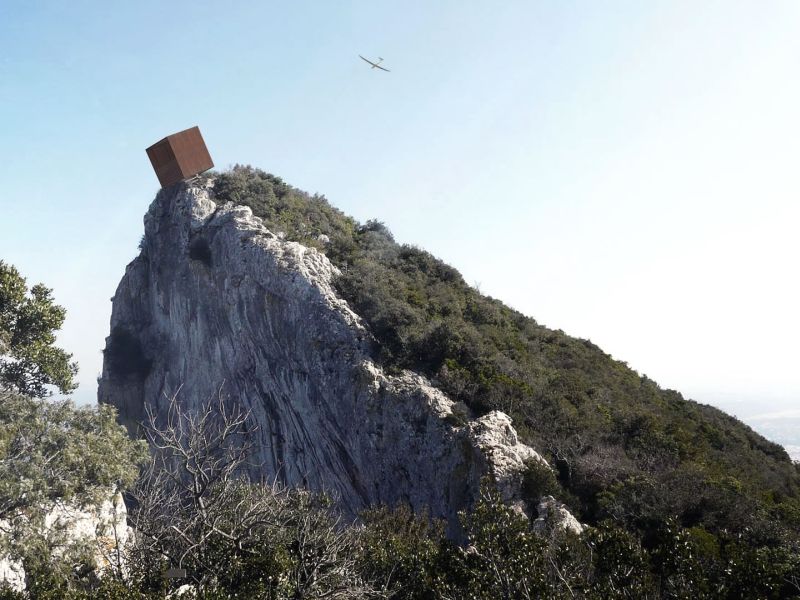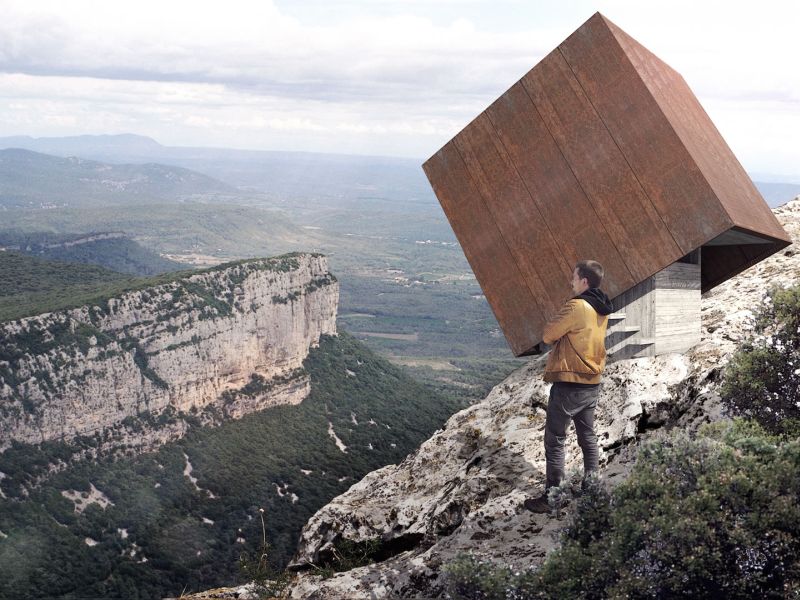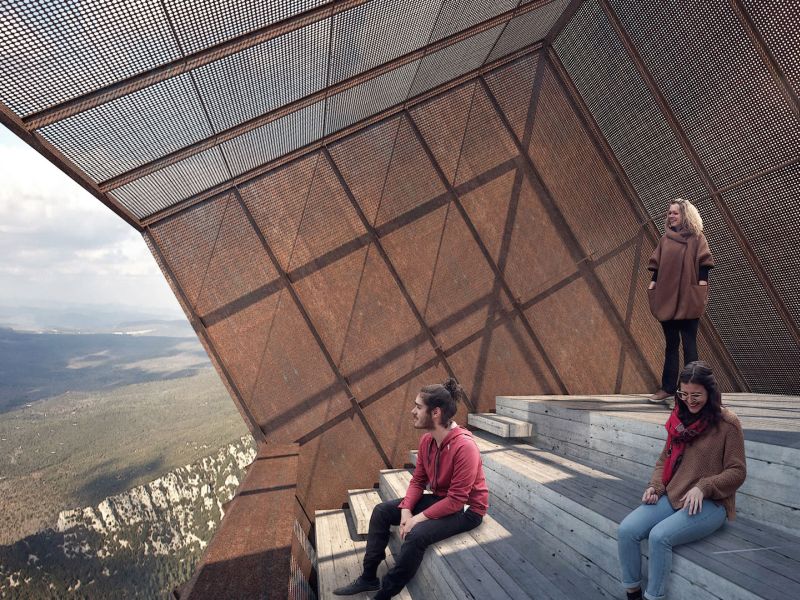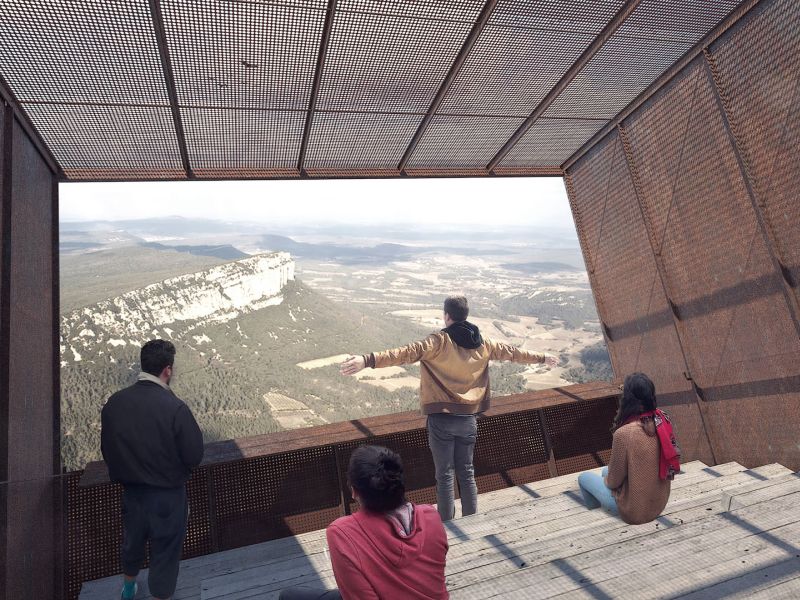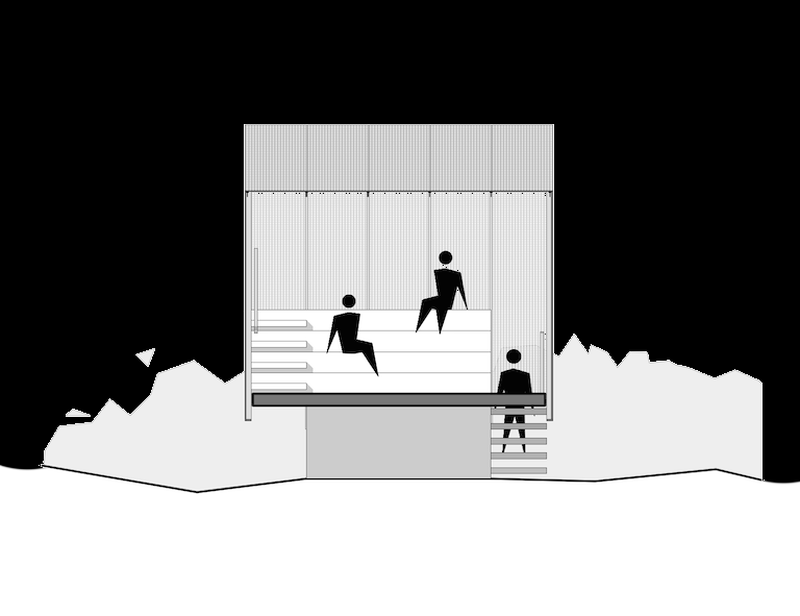 Via: Stuff